The "OFCCP Week in Review" is a simple, fast and direct summary of relevant happenings in the OFCCP regulatory environment published every Monday. Here are this week's developments: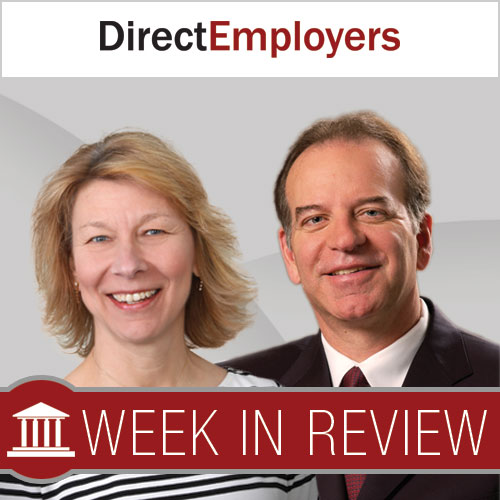 June 15, 2015: ABC Lawsuit Challenging OFCCP 503 Rule Flames Out. As expected, the U.S. Supreme Court declined to review the December 2014 decision of the US Court of Appeals for the District of Columbia decision upholding OFCCP's March 24, 2014 Final Section 503 Rule. Associated Builders & Contractors, Inc. v. Shiu, U.S., No. 14-1111, cert. denied 6/15/15). The ABC's challenge was that OFCCP had no legal authority to impose Utilization Goal requirements.
June 9, 2015: Joint Notice Of FINAL Policy Statement of Diversity Policies and Practices for Financial Institutions Subject to Dodd-Frank Act Wall Street Reform and Consumer Protection Act of 2010. See 80 Federal Register 33016-33025. Six federal agencies first published on October 23, 2013 proposed standards and have now published a Final Notice setting out diversity standards for federal financial institutions. (The six agencies are: the Comptroller of the Currency, the Federal Reserve System, the Federal Deposit Insurance Corporation, the National Credit Union Administration, the Consumer Financial Protection Bureau, and the Securities and Exchange Commission.) The Final Policy Statement also now gives the public 60 days (i.e. on or before August 10, 2015), to comment on (only) the information collections set out in the Policy Statement. Dodd-Frank required the 6 agencies to each create Offices of Minority and Women Inclusion responsible for diversity-related matters in management of the agencies, employment and their business activities. Section 342 of Dodd-Frank also required each OMWI Director to develop and publish standards to assess the diversity policies and practices of the financial institutions each agency regulated.
THIS COLUMN IS MEANT TO ASSIST IN A GENERAL UNDERSTANDING OF THE CURRENT LAW AND PRACTICE RELATING TO OFCCP. IT IS NOT TO BE REGARDED AS LEGAL ADVICE. COMPANIES OR INDIVIDUALS WITH PARTICULAR QUESTIONS SHOULD SEEK ADVICE OF COUNSEL.
Reminder: If you have specific OFCCP compliance questions and/or concerns or wish to offer suggestions about future topics for the OFCCP Week In Review, please contact your membership representative at 866-268-6206 (for DE members), or send me an email at candee@directemployers.org with your ideas.
Receive OFCCP compliance alerts and updates right on your phone! Text the word compliance from your mobile phone to 55678 (all applicable charges and fees set by your cell phone carrier will apply).