The "OFCCP Week in Review" is a simple, fast and direct summary of relevant happenings in the OFCCP regulatory environment published every Monday. Here are this week's developments: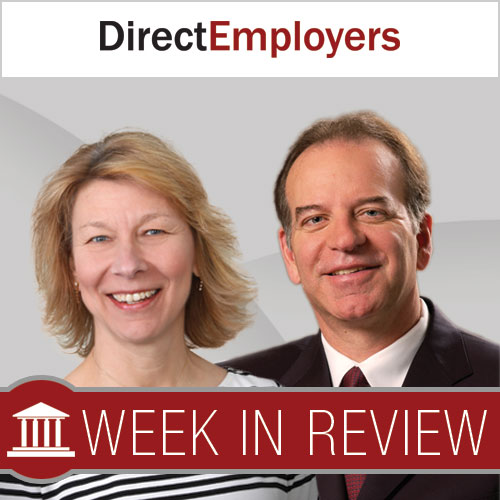 August 3, 2015: OFCCP released a new Outreach and Education Poster. The OFCCP, recently developed an outreach and education poster, which the OFCCP explains was based on feedback received during stakeholder listening sessions. The poster was developed to 'increase public awareness of OFCCP and its mission,' and serves to highlight the obligation of employers to treat workers fairly and without discrimination, including paying workers fairly. It also provides information to workers to contact the OFCCP if they believe they have experienced discrimination. This is strictly a voluntary poster and is not required to be displayed in contractor worksites.
August 5, 2015: White House, in conjunction with the United States Department of Labor working on an Executive Order with a paid sick leave requirement for federal contractors. The New York Times reported that President Obama is preparing to release another executive order requiring federal contractors to provide paid sick leave to their employees. The actual order is not yet available, but there is a requirement that employees would receive up to 56 hours a year for sick leave that could be used for personal illness and for time off for caring for others, including a worker's spouse, child, parent, domestic partner or any other individual with an equivalent of a family relationship. Unused paid leave would be accrued year after year. Regulations should be issued by the US DOL by September 30, 2016.
August 7, 2015: Court of Appeals for the D.C. Circuit Upholds An Employment Preference For Black Foreign Service Officer Hires To Mid-Level Positions. In the only major case decision to uphold an employment preference pursuant to Title VII of the 1964 Civil Rights Act in the last 25 years, the Court found a "manifest imbalance" between the percentage of Black Foreign Service Officers ("FSOs") and those available which operated as an affirmative defense to the otherwise race-based selection process The State Department administered via an "Affirmative Action Plan" for two years (1990-1992).  While Black applicants had to meet all of the State Department's many rigorous qualification standards, the preference was that Black applicants from outside the State Department for mid-level FSO positions did not have to obtain a "certificate of need" from the Department declaring that there were no internal junior candidates available for promotion. (State favored a promote-from-within policy and only hired into mid-level positions from the street if there were no qualified internal candidates. If there were mid-level vacancies and no internal qualified candidates for promotion, The Department would issue a "certificate of need" allowing an external hire). The Court found that the workforce imbalance was "manifest" because of a presumed "prior regime of discrimination" which led to a currently almost all White male FSO workforce with an employment imbalance so large that the State Department would have to increase its Black FSOs by 154%, Hispanics by 163% and Asian/Pacific Islanders by 700% to achieve parity representation today. The State Department employed no Native American or Alaskan FSOs at the time of trial in 2013. The case is Shea v. Kerry (Secretary of State), No. 13-5153 (D.C. Circuit August 7, 2015). Mr. Shea is a White male The Department hired into a junior FSO position from the outside leading him to complain that but for the preference The Department would have had hired him into a mid-level position earlier via internal promotion.
August 8, 2015: OFCCP Director Shiu sent "Save The Date" E-mails to Federal Contractor and Public Interest Groups. September 24, 2015 is the date. The U.S. Department of Labor headquarter offices in the District of Columbia is the place (2nd Street at Pennsylvania Avenue, NW). It will be the 50th Anniversary of the day President Lyndon Johnson signed Executive Order 11246 into law. OFCCP has not yet announced the agenda, but given that it is an election year, it is entirely possible there will be a notable gathering of civil rights group leaders and Presidential political hopefuls. How can you trump that?
August 10, 2015: It's That Time Again…For OFCCP To Close Audits. OFCCP moved into high gear in the past two weeks to attempt to close those open audits which the agency perceives to be within striking distance of being closed and capable in fact of being resolved on or before September 30, 2015–the last day of OFCCP's 2015 Fiscal Year. October 1, 2015 starts OFCCP's (and the federal government's) FY2016. There is now a  true sense of grave urgency in the voices of OFCCP District Office personnel asking for contractor documents and for resolutions of contested citations. OFCCP's sense of urgency this year seems particularly strong as it appears OFCCP is behind its budgeted number of audit closures for the year and is now running fast to catch up in the last 7 weeks remaining in FY2015. And along with the tense urgency from the agency come a predictable number of audit gifts, or as one Member described it: "manna from heaven"…that is, unexpected audit closure notice letters which come as a shock and surprise to the delighted contractor representatives defending the audit who gather to carefully and quizzically study the Audit Closure Letter before joining in on collective "High Fives" and then adjourn to the nearest bar to wonder just how that could have happened?
THIS COLUMN IS MEANT TO ASSIST IN A GENERAL UNDERSTANDING OF THE CURRENT LAW AND PRACTICE RELATING TO OFCCP. IT IS NOT TO BE REGARDED AS LEGAL ADVICE. COMPANIES OR INDIVIDUALS WITH PARTICULAR QUESTIONS SHOULD SEEK ADVICE OF COUNSEL.
Reminder: If you have specific OFCCP compliance questions and/or concerns or wish to offer suggestions about future topics for the OFCCP Week In Review, please contact your membership representative at 866-268-6206 (for DirectEmployers Association Members), or send an email to Candee Chambers at candee@directemployers.org with your ideas.
Don't miss the next webinar on OFCCP Compliance,
The Full Story on Same Sex Marriage Benefits For Employers and Federal Contractors
, Thursday, August 13. Learn more and
register now
!
Receive OFCCP compliance alerts and updates right on your phone! Text the word compliance from your mobile phone to 55678 (all applicable charges and fees set by your cell phone carrier will apply).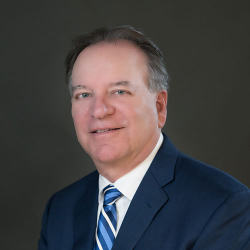 Latest posts by John C. Fox
(see all)