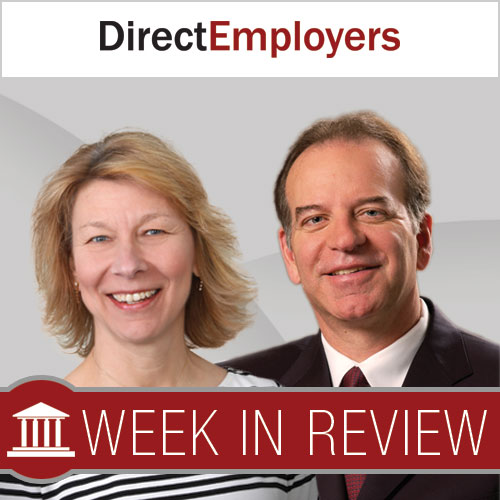 The "OFCCP Week in Review" is a simple, fast and direct summary of relevant happenings in the OFCCP regulatory environment published every Monday. Here are this week's developments:
September 1, 2015: President Obama Issued Executive Order 13706 Requiring Federal Contractors to Provide Paid Sick Leave.
WHO: EO 13706 will cover at least all federal contractors covered by OFCCP's Executive Order 11246 Rules and if those contractors are also subject to the Fair Labor Standards Act (FLSA). Specifically, federal contractors will satisfy the financial jurisdictional standards of EO 13706 as follows:
Davis-Bacon Act covered contractors which sign a federal contract > $2,000;
Service Contract Act covered contractors which sign a federal contract > $2,500;
Procurement contracts signed by companies subject to the FLSA > $3,000
NOTE: EO 13706 does not speak to or capture "subcontractors" (but let's see how faithful to that definition coming U.S. DOL/FAR Council Rules are: see below)
WHAT: Covered federal contractors must allow employees to accrue and use 1 hour of paid sick leave for every 30 hours worked up to 56 hours (minimum) "per year."
Sick leave is very broadly defined to mean leave for physical-mental illness-medical condition/health diagnostic-preventative care/family care/domestic violence-sexual assault-stalking
No "vesting" after employment terminates (meaning no cash payouts for unused sick leave)

However, mandatory year to year carry-over up to accrual ceiling of 56 hours "per year" (undefined: wait for coming Rules from U.S. DOL)
However, restoration of any unused balance upon any subsequent re-hire (think about recordkeeping)

Contractors may demand health care provider certification for sick leave of 3 days or more
Employees must request paid sick at least 7 "days" in advance of need where "foreseeable" (to be defined in coming Rules)
WHEN: These new paid sick leave requirements will become legally effective to federal contractors after all three of the following have occurred:
Final U.S. Department of Labor and FAR Council Rules implementing EO 13706 (to be proposed or issued in Final by 9/30/2015 & 11/30/2015, respectively) become legally effective; and
January 1, 2017; and
the contractor has signed a "new" contract (meaning that it signs a fresh contract or alters, amends or modifies an existing covered federal contract).
As a practical matter, this legally effective date will be Fall 2017 for most covered federal contractors which typically sign "new" contracts around October 1 of each year, the beginning of the federal government's new Fiscal Year.
September 10, 2015: OFCCP Changes the Date to its 50th Anniversary Celebration of Executive Order 11246. Although the anniversary date is September 24, 2015, the upcoming visit of Pope Francis to Washington, D.C. has required a date change for the celebration which will now be held on September 25, 2015 from 10am to 11am at the Department of Labor. Please click here for additional information about the history of Executive Order 11246 and to register for the event.
September 10, 2015: EEO-1 Report Filing Deadline Extended. The EEO-1 Joint Reporting Committee has extended the deadline for all EEO-1 Report Filers from September 30, 2015 to October 30, 2015. Important changes for filing the EEO-1 Reports have also caught some employers by surprise.
September 11, 2015: OFCCP Published Its Final Rule Containing "Prohibitions Against Pay Secrecy Policies and Actions".
Effective: when a company first signs a covered federal contract or subcontract or modifies (alters, amends, extends) an existing covered federal contract or subcontract AFTER January 11, 2016. (As a practical matter, for most federal contractors, that legally effective date will be in the Fall of 2016 when most federal agencies sign new contracts and modify existing ones in conjunction with the new federal Fiscal Year which starts on October 1 of each year.)
No IDD Discrimination: the new OFCCP Rule makes it an unlawfully discriminatory act for a covered contractor/subcontractor to "discharge or in any other manner discriminate" against "any employee or applicant" for employment because s/he "inquired about, discussed, or disclosed" the "compensation of the employee or the applicant or another employee or applicant." [Emphases added]
Action Items: there are two things covered federal contractors/subcontractors must do (once the new OFCCP Rule attaches to them):
incorporate specific newly developed nondiscrimination language OFCCP has provided on its website (beginning September 11, 2015) into existing employee "manuals or handbooks;" and
disseminate the specific newly developed nondiscrimination language OFCCP has provided to employees and applicant by posting a copy of the newly developed nondiscrimination language. NOTE: The federal "EEO Is The Law" poster does not yet contain the needed newly developed pay transparency nondiscrimination language. Accordingly, contractors will have to separately post the mandatory new pay transparency language (once covered by the new Rule) until the OFCCP and EEOC can amend and publish an updated EEO Is The Law poster.
THIS COLUMN IS MEANT TO ASSIST IN A GENERAL UNDERSTANDING OF THE CURRENT LAW AND PRACTICE RELATING TO OFCCP. IT IS NOT TO BE REGARDED AS LEGAL ADVICE. COMPANIES OR INDIVIDUALS WITH PARTICULAR QUESTIONS SHOULD SEEK ADVICE OF COUNSEL.
Reminder: If you have specific OFCCP compliance questions and/or concerns or wish to offer suggestions about future topics for the OFCCP Week In Review, please contact your membership representative at 866-268-6206 (for DirectEmployers Association Members), or send an email to Candee Chambers at candee@directemployers.org with your ideas.
Receive OFCCP compliance alerts and updates right on your phone! Text the word compliance from your mobile phone to 55678 (all applicable charges and fees set by your cell phone carrier will apply).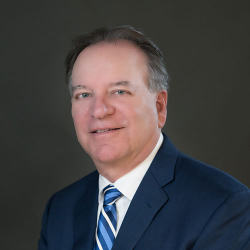 Latest posts by John C. Fox
(see all)