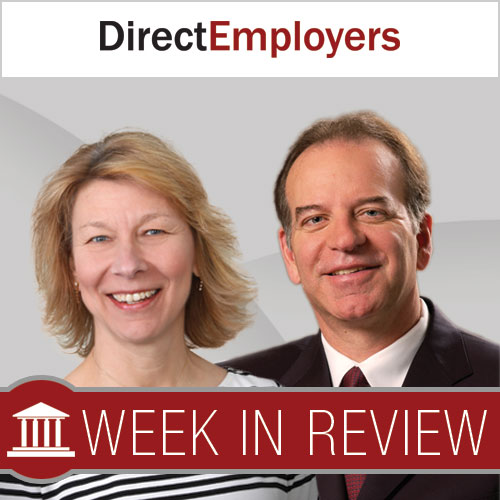 The "OFCCP Week in Review" is a simple, fast and direct summary of relevant happenings in the OFCCP regulatory environment published every Monday. Here are this week's developments:
September 21, 2015: OFCCP Published A New Supplement to the "EEO Is The Law Poster." The "EEO Is The Law Poster" is now 6 years out of date (11/09). This is OFCCP's second supplement to the EEO Is The Law Poster in the last 12 months. OFCCP's latest Supplement includes updates as to:
LGBT
Pay Transparency (referred to as "Pay Secrecy")
IWDs
PVs
Use of this Supplement would satisfy the employee posting requirements of OFCCP's 4 recent Final Rules re LGBT, Pay Transparency, Section 503 and Section 4212
September 24, 2015: Happy 50th Birthday, OFCCP! The 50th anniversary of Executive Order 11246 was marked in Washington, D.C. on September 25th, one day after the Pope's historic visit to the city when Secretary of Labor Thomas Perez and Director of OFCCP Pat Shiu, hosted a standing-room only celebration at the Department of Labor. The program featured a brief introduction by Congressman James Clyburn representing South Carolina's 6th District, followed by a panel discussion between Theodore M. Shaw, the Julius L. Chambers Distinguished Professor of Law and Director of the Center for Civil Rights at the University of North Carolina School of Law at Chapel Hill, George Washington University Professor and historian Eric Arnesen, and Jennifer Swindell, Senior Vice President with Booz Allen Hamilton.
To learn more, the OFCCP's 50th Anniversary link includes videos, a timeline of history of the OFCCP, and blog posts by several former directors of the OFCCP.
September 25, 2015: OFCCP Publishes New "Class Member Locator" Website. In conjunction with the festivities surrounding the 50th Anniversary of Executive Order 11246, OFCCP went live with a new "Class Member Website" designed to alert Members of the public about OFCCP settlements in search of "Class Members" to whom to pay back pay. The inaugural "Class Member Locator" lists the names of 15 federal contractors which have signed OFCCP Conciliation Agreements ("CAs") or Consent Decrees ("CDs") with OFCCP. The Locator contains a very short description of each settlement and attaches the CA or CD.
OFCCP already privately has access to all federal government and employment-related state databases in possession of social security numbers (IRS; Social Security; Veterans' Administration; state workers compensation and unemployment insurance databases; etc.). OFCCP apparently believes its new "Class Member Locator" website will be helpful if community groups around the country know about the new Locator Website and alert Class Members who presumably would fall within one or more of the following three categories of alleged victims: 1) those who have no social security number, or use false ones (i.e. primarily illegal immigrants); (2) those "Class Members" who either were not asked or did not supply a social security number on their Application; and/or (3) those "Class Members" who applied for employment, but the contractor signing the OFCCP Conciliation Agreement could not produce its Applications for Employment to OFCCP to identify who had applied (primarily contractors which had retained their expression of interest flow logs, but which did not retain their Applications for Employment, or which lost them due to acts of nature: paper mites; hurricane; flood; tornado; fire, etc.).
THIS COLUMN IS MEANT TO ASSIST IN A GENERAL UNDERSTANDING OF THE CURRENT LAW AND PRACTICE RELATING TO OFCCP. IT IS NOT TO BE REGARDED AS LEGAL ADVICE. COMPANIES OR INDIVIDUALS WITH PARTICULAR QUESTIONS SHOULD SEEK ADVICE OF COUNSEL.
Reminder: If you have specific OFCCP compliance questions and/or concerns or wish to offer suggestions about future topics for the OFCCP Week In Review, please contact your membership representative at 866-268-6206 (for DirectEmployers Association Members), or email Candee Chambers at candee@directemployers.org with your ideas.
Receive OFCCP compliance alerts and updates right on your phone! Text the word compliance from your mobile phone to 55678 (all applicable charges and fees set by your cell phone carrier will apply).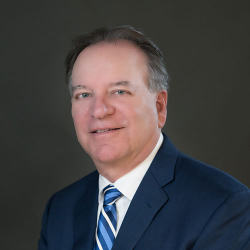 Latest posts by John C. Fox
(see all)