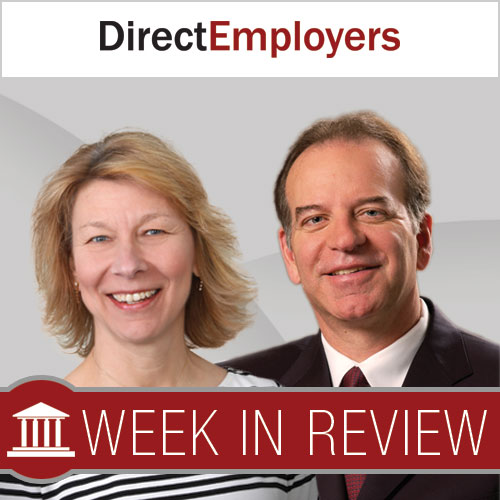 The "OFCCP Week in Review" is a simple, fast and direct summary of relevant happenings in the OFCCP regulatory environment published every Monday. Here are this week's developments:
November 18, 2015: Senate Panel Approves New Assistant Labor Secretary for VETS. The Senate Health, Education, Labor and Pensions Committee has cleared the nomination of Michael Michaud to serve as Assistant Labor Secretary for the Veterans' Employment and Training Service (VETS). Michaud is a former House representative from Maine and was a member of the House Veterans' Affairs Committee. He was nominated for this post by President Obama in July, 2015 and was approved by the Senate Veterans' Affairs Committee in October. It appears he will be confirmed by the full Senate provided there is no opposition to his nomination.
November 19, 2015: G&K Services Agrees To Pay $1.8M To Resolve OFCCP Compliance Reviews of 9 Rental Uniform Establishments. So, what's remarkable about this OFCCP Conciliation Agreement?
-Another series of alleged "evergreen job" failure to hire cases (33 men, 40 blacks, & 5 whites) in 7 locations (Sacramento; Charlotte; Pleasant Hill, IA; Justice, Ill; St. Paul; Houston; and Coppell (suburb of Dallas)
-Alleged "steering": G&K allegedly steered 58 women into lower paid Laborer 1 jobs while allegedly steering less qualified men into higher paid Laborer 3 jobs in 9 locations (the 7 above + Graham, N.C. & Denver)
-Assuming these laborer jobs paid about $10/hr, it appears the failure to hire claims assumed almost 1 year of unemployment before the rejected applicants would have mitigated their damages by finding alternative employment paying as much or more as the jobs G&K denied them (typically, entry-level production laborers can find alternative employment in a week or two in most markets in the United States during the past 4 years when these audits ensued)
-This is an example of an OFCCP "company-wide" audit: investigating numerous company establishments independently of each other but near in time to each other (4 years as to G&K through 9 OFCCP District Offices)
–Contractor Lesson # 1: Document, document, document every reason for rejection via a competent "disposition code" for every expression of interest, including every declined opportunity to accept an alternative position.
–Contractor Lesson # 2: Always reduce back pay by any interim earnings the rejected Applicant earned or any earnings the Applicant should have earned had s/he diligently looked for work after rejection
November 20, 2015: OFCCP's Latest Semi-Annual Regulatory Agenda Reveals Another Sign Of Growing Problems For OFCCP On Capitol Hill. Friday's publication of the U.S. Department of Labor's every 6-month Semi-Annual Regulatory Review pushed back the expected publication dates to May 2016 (and possibly indefinitely): of the two most important of OFCCP's three pending or forecasted rulemakings.
Equal Pay Report (technically called a Compensation Data Collection): OFCCP projected its proposal to go to Final Rule in August 2015, then pushed that date back to November 2015 and has now pushed that November date back to May 2016 (the publication date of the U.S. Department of Labor's next 6-month Semi-Annual Regulatory Agenda). Three surrounding factors, however, currently suggest the EPR may never be published in Final form:
(1) wide spread and aggressive federal contractor opposition on Capitol Hill to OFCCP's most controversial regulatory proposal and as to a report almost all federal contractors feel is ill-advised, inappropriate, confused, not likely to assist OFCCP with its stated purpose to create a new audit scheduling tool and dangerous (since OFCCP has no plan, according to the National Academy of Science, to secure the nation's confidential salary information from inadvertent public disclosure or data hacking);
(2) there is nothing other than political considerations holding up publication of the EPR at this time, which OFCCP is ready to publish in final form as OFCCP announced in its last Semi-Annual Regulatory Agenda when projecting a November 2015 Final Rulemaking publication date: (OFCCP published a (rare) Advanced Notice of Proposed Rulemaking over 4 years ago (August 10, 2011), published its Notice of Proposed Rulemaking (i.e. draft regulation) 15 months ago (August 8, 2014), received Comments from the public a year ago (November 6, 2014), and extended the public Comment period to and through January 5, 2015 (almost 11 months ago); and
(3) postponing a regulatory action to the next Semi-Annual Regulatory Agenda publication date is often a tell-tale sign that there is no specific publication date in mind in fact based on the technical running time needed to properly manufacture a Final Regulation.
Proposed Construction Regulations: Now pushed back (also) to May 2016 from September 2015 (first estimated date) to November 2015 (which OFCCP projected in the last Semi-Annual Regulatory Agenda) and now to May 2016. Four different factors suggest these regulations are also in deep political trouble and will not go to Final in the Obama Administration:
(1) OFCCP has had these regulations in draft form and ready to publish, by its admission, for over three years now (no technical barrier to publication: not a question of "too many planes trying to land on the same runway at the same time");
(2) the shortest time OFCCP has proposed and taken a Rule (i.e. regulation) to a legally effective date is 16 months (although it could have been only 13 months). That was the not controversial, extremely well-drafted and (physically) very small Pay Transparency Rule which drew little public Comment and little opposition. Even so, OFCCP published that Rule on September 17, 2014 and published a Final Rule a year later on September 11, 2015 to become legally effective January 11, 2016=16 months from initial proposal (could have been only 30 days after September 11, 2015=13 month runway). NOTE: The Obama Administration will leave office only 8 months after even a May 2016 publication date of this Rule, obviously precluding a reasonable likelihood that OFCCP could get the Rule to Final before the President and Pat Shiu leave office. At best, OFCCP's plan would be to "tee up" a draft construction Rule for any succeeding Democratic Administration to take the proposed Construction Rule to Final and render it legally effective sometime in late 2017, or early 2018.  Any succeeding Republican Administration would more likely than not simply withdraw any Obama Administration proposed Rule;
(3) as with the Equal Pay Report, postponing a regulatory action to the next Semi-Annual Regulatory Agenda publication date is often a tell-tale sign that there is no specific publication date in mind based on the technical running time needed to properly manufacture a Final Regulation; and.
(4) the construction lobby is one of the most powerful in Washington because every Congressman has construction contractors in their district, many of which are also very politically active. As a result, many Democrats look at OFCCP's threatened construction Rules not just through a civil rights lens, but also through political and economic lenses. The Associated General Contractors of America (especially) and the Associated Building Contractors have very sophisticated lobbying capabilities. These two trade associations are a force OFCCP will more likely than not be unable to implement because of the broad bi-partisan support of economically healthy construction companies in every Congressman's and Senator's local districts. (There is a reason that Ronald Reagan 30 years ago signed the nickel-a-gallon gas tax to help rebuild the nation's highways and fuel a construction industry boom despite having never seen a tax he liked).
Sex Discrimination Rule: OFCCP projects that this common-sense and long overdue Rule will go to Final (as OFCCP has previously predicted) in December 2015. OFCCP will in fact successfully publish this Rule in Final, we predict, probably in December, but if not, OFCCP will certainly publish the Final Rule very early in the new year. It would only make sense for OFCCP  to make this Rule legally effective 30 days after publication (although OFCCP could exercise its discretion to make the legally effective date longer than 30 days after publication in the Federal Register in Final form. However, I see no reason to compel a longer implementation runway since no paperwork, reports or contractor HR system changes are involved. Rather, the Rule will likely simply just re-state and summarize (hopefully faithfully) Title VII law—which raised the question earlier among federal contractors why the Rule was even needed—other than to amend the Executive Order's implementing regulations to make Pregnancy Discrimination unlawful in keeping with the Congress' 1978 amendment to Title VII to the same effect, and possibly, to install the Lilly Ledbetter amendment to Title VII in the Executive Order's regulations–except that OFCCP failed to propose any language changing OFCCP's Rule to adopt the Ledbetter amendment to Title VII to keep the two "statutes" parallel in scope and restriction).
November 20, 2015: EEOC Announces Record Enforcement Year: More Than $525M in Back Pay Collected. On Friday, The EEOC published its annual "Performance and Accountability Report" for its 2015 Fiscal Year which just closed September 30, 2015. (The federal agencies are now in FY2016). Celebrating its 50th year of existence with exuberance, The Commission reported an increase of $135 Million (35% increase) in back pay financial remedies from $390 Million in FY2014 to over $525 Million in the just completed 2015 Fiscal Year. The breakdown looked like this:
-$356 Million=Mediation settlements: alleged victims of employment discrimination in the private sector and state and local government workplaces
-$65.3 Million for back pay won in lawsuits via court judgments and jury verdicts
-$105.7 Million for federal employees and Applicants
The most disheartening part of the report may be that last collection figure: over $100 Million paid to federal employees and Applicants for federal government discrimination, which is paid by taxpayers.
THIS COLUMN IS MEANT TO ASSIST IN A GENERAL UNDERSTANDING OF THE CURRENT LAW AND PRACTICE RELATING TO OFCCP. IT IS NOT TO BE REGARDED AS LEGAL ADVICE. COMPANIES OR INDIVIDUALS WITH PARTICULAR QUESTIONS SHOULD SEEK ADVICE OF COUNSEL.
Reminder: If you have specific OFCCP compliance questions and/or concerns or wish to offer suggestions about future topics for the OFCCP Week In Review, please contact your membership representative at 866-268-6206 (for DirectEmployers Association Members), or email Candee Chambers at candee@directemployers.org with your ideas.
Receive OFCCP compliance alerts and updates right on your phone! Text the word compliance from your mobile phone to 55678 (all applicable charges and fees set by your cell phone carrier will apply).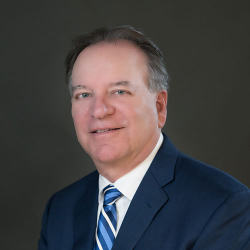 Latest posts by John C. Fox
(see all)