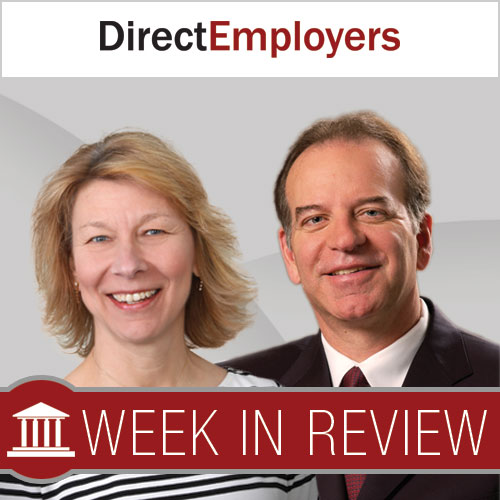 The "OFCCP Week in Review" is a simple, fast and direct summary of relevant happenings in the OFCCP regulatory environment published every Monday. Here are this week's developments:
December 7, 2015: REMINDER: The Public Has Until Monday December 28, 2015 to File Comments With OMB About OFCCP's 3 Compliance Programs. Only three weeks now remain for the public to offer comments to the Office of Management & Budget ("OMB") as to what OFCCP characterized in its October 29, 2015 Federal Register Notice was a proposal to simply "renew"– without substantive change to OFCCP's collection of data from federal "Supply and Service" (i.e. non-construction) contractors subject to Executive Order 11246 (not Sections 503 or 4212)–OMB's 2014 approval of OFCCP's "Non-Construction Supply and Service Information Collection."
IMPORTANT: This request for Comment thus includes a request for contractor response as to the number of hours needed to:
initially prepare an EO 11246 AAP (OFCCP estimates 73 to 186 hours, depending on the size of the contractor's company-wide headcount: it is interesting that AAP vendors do not price EO 11246 AAPs this way); and
annually update the EO AAP (OFCCP estimates 18 to 105 hours, again based on the size of the contractor's company-wide headcount and it is further interesting that AAP vendors do not price EO AAP updates this way); and,
annually maintain AAPs (OFCCP estimates 18 to 105 hours, again based on the size of the contractor's company-wide headcount); and,
respond to OFCCP's audit Scheduling Letter and Itemized Listing (27.9 hours).
WHAT'S New?
The biggest news is that OFCCP has now released in written form at page 11 of its "NOTE TO REVIEWER" additional details of its audit selection algorithms by now revealing that along with several already acknowledged tools that OFCCP picks audit targets by also:

"employee counts" within contractor establishments (apparently meaning that the bigger the establishment the more likely audit selection will occur); and
"contract value on the number of establishments per contractor that will be scheduled in any one cycle" (apparently meaning that the bigger the contract the greater the number of establishments might be audited).

The next biggest news was that OFCCP estimates that federal Supply and Service contractors will spend 1 ½ million more hours in the upcoming year to comply with Executive Order 11246 than OFCCP's estimate of a year ago. OFCCP's  new estimate is that contractors will spend an estimated 9,559,739 hours to build and update AAPs, maintain those AAPs and retrieve them to produce to OFCCP for audit instead of the 8,114,627 hours OFCCP had estimated to OMB just last year. OFCCP explained to OMB at page 17 of its 24 page "NOTE TO REVIEWER" that


"…this increase has occurred because the percentage of large Federal contractors has doubled compared to the most recent approval of this information collection, and it takes larger Federal contractors more time to develop, maintain and update AAPs."

OFCCP has also, as a small adjunct to this renewal request, made several modest editorial changes to its audit Scheduling Letter for Supply and Service contractors which OMB just approved for use last year beginning October 15.  (The changes are largely stylistic—the kind that would usually cause a subordinate to privately grouse that his/her superior's editorial changes were unnecessary and more evidence of the boss "just walking the dog" to render proof that s/he shows up for work). While no changes are terribly notable, here are some interesting ones which reflect more about agency focus and policy rather than adding compliance burdens:

OFCCP seeks to replace prior references in OFCCP's Itemized Listing to IWDs with the full meaning of the acronym: "individuals with disabilities" (I think portending that OFCCP wants to give the reference to individuals with disabilities more dignity than to refer to them by the shorthand "IWD"s. Indeed, contractors might think about following suit and change any shorthand references in your Section 503 AAPs); and
OFCCP wishes to break out its request in its Itemized Listing for AAPs responsive to Section 503 and 4212 from a single line request to in the future make it a separately numbered request for each AAP…thus a request for "…your current Section 503 AAP…" and a separate request for "…your current VEVRAA AAP…". (NOTE: Contractors may nonetheless continue to choose to combine these AAPs into one AAP for both protected groups. However, in the same way we have been suggesting clients at least consider breaking them into two separate AAPs because the challenges to recruit, retain and accommodate are different and the recruitment pools are very different, OFCCP now seems to have joined that bandwagon); and
OFCCP wishes to break out its paragraph 18 Itemized Listing request for "Hires" (but with no change in substance) from its historic combination of that request in the same sentence seeking "Applicant" information; and
OFCCP's Scheduling Letter also now adds an ominous paragraph wishing to apprise recipient contractors that OFCCP may share (presumably via its Memoranda of Understanding) information it obtains from the contractor with other federal agencies. This is not a new development, just a new reminder now appearing in the Scheduling Letter; and
Assertedly to "…strengthen the agency's assurances of confidentiality of the information provided," OFCCP also seeks to add a new Paragraph in its audit Scheduling Letter noting that OFCCP will respond to public requests for the contractor's data collected during the audit "consistent with the provisions of the Freedom of Information Act." NOTE: The FOIA presumes the availability for release to the public of all documents in the federal government's possession unless one or more of the 100 or so federal anti-disclosure statutes separately prohibits any intended release).
December 9, 2015 will be the day the U.S. Supreme Court will Again Hear the Fisher v. University of Texas Admissions Preference Case: Here is the legal issue the SCOTUS has agreed to decide:
"Whether the Fifth Circuit's re-endorsement of the University of Texas at Austin's use of racial preferences in undergraduate admissions decisions can be sustained under this Court's decisions interpreting the Equal Protection Clause of the Fourteenth Amendment, including Fisher v. University of Texas at Austin."
As Yogi Berra famously said in another context decades ago, it's "déjà vu all over again." In this case's first trip to the SCOTUS, the Court in 2013 remanded (7-1) the Fisher case to the United States Court of Appeals for The Fifth Circuit (in New Orleans) to consider whether the University's admission policies, admittedly based on race, violated the Equal Protection Clause of the Fourteenth amendment. That Amendment states, among other things:
"No State shall * * * deny to any person within its jurisdiction the equal protection of the laws."
What gives civil rights advocates concern is that the Fifth Circuit has now twice upheld the University's admission preference. However, the SCOTUS in 2013 vacated the Fifth's Circuit's first decision holding it had not properly applied the Equal Protection Clause's "strict scrutiny" requirement. Now, the SCOTUS has agreed to review the Fifth Circuit's latest decision which again upheld the University's race-based admission policy, but for which Ms. Fischer, a White student, would have been admitted to the University.
The case is also of interest to employment lawyers and human resources managers advising public sector employers because Courts deciding the legality of employment preferences cite interchangeably to employment preferences law and admissions preferences law decisions. However, the Fisher decision will address only limits on the use of racial factors in state college decision-making (and thus also employment) as to the federal government and state and local governments since the Fourteenth Amendment does not address or limit the private sector.
THIS COLUMN IS MEANT TO ASSIST IN A GENERAL UNDERSTANDING OF THE CURRENT LAW AND PRACTICE RELATING TO OFCCP. IT IS NOT TO BE REGARDED AS LEGAL ADVICE. COMPANIES OR INDIVIDUALS WITH PARTICULAR QUESTIONS SHOULD SEEK ADVICE OF COUNSEL.
Reminder: If you have specific OFCCP compliance questions and/or concerns or wish to offer suggestions about future topics for the OFCCP Week In Review, please contact your membership representative at 866-268-6206 (for DirectEmployers Association Members), or email Candee Chambers at candee@directemployers.org with your ideas.
Receive OFCCP compliance alerts and updates right on your phone! Text the word compliance from your mobile phone to 55678 (all applicable charges and fees set by your cell phone carrier will apply).
Catch John's next webinar on 12/15/15: SPECIAL DOUBLE-HEADER: Is OFCCP's Definition of "Protected Veteran" Expanding + End-of-Year Questions and Answers.
Register now
!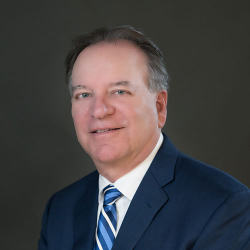 Latest posts by John C. Fox
(see all)