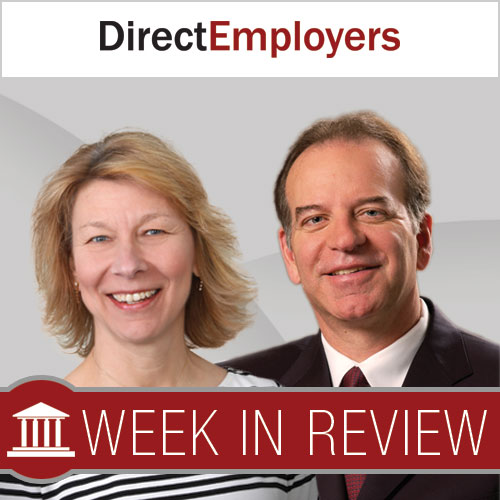 The "OFCCP Week in Review" is a simple, fast and direct summary of relevant happenings in the OFCCP regulatory environment published every Monday. Here are this week's developments:
December 18, 2015: Congress Expresses Concerns To OFCCP and Cuts Its FY2016 Budget By $1M (exactly). Sending a message of concern to OFCCP, the Senate and House Appropriations Committees have reduced OFCCP's FY2016 budget by $1M (to $105,476,000) from the agency's FY2015 budget authorization ($106,476,000) and have further denied OFCCP's request for FY2016 of a hoped-for ~ $7M increase from the FY2105 budget (to OFCCP's hoped for FY2016 $113,687,000 budget). So, rather than increasing OFCCP's budget this year by $7M as OFCCP had requested, the Congress took $1M of budget away from OFCCP. The President signed the federal FY2016 budget, including OFCCP's portion, on Friday December 18, 2015.
NOTE: While this $1 million budget cut is a bitter pill for OFCCP to swallow, the agency "ducked a much bigger bullet" in that the House Appropriations Committee had initially recommended a $6 Million dollar budget cut and the Senate Appropriations Committee had initially recommended a $10 Million cut.
CONTEXT: This budget cut is differential in that the Appropriations Committees held other labor agencies even with their FY2015 budget, including the NLRB, the EEOC and the Labor Department as a whole. The House Committee, however, uniquely proposed to INCREASE the budget for the Veterans Employment & Training Service (V.E.T.S.) by ~ $1.1M.
IMPLICATIONS: The implications for OFCCP are several:
A budget merely even with the prior year's budget drives the need for agency cost-cutting since agency expenses increase each year, especially employee salaries and benefits (OFCCP estimated over $1.1M additional budget needed for pay and benefit increases alone in FY2016, for example). OFCCP generally balances it books by allowing employee attrition to reduce payroll costs, cutting IT costs or cutting back travel;
In addition, the loss of $1M in existing budget (which equates to budget enough to support 10-12 Compliance Officers), forces further deep cost cutting;
Because the Congress' several "Continuing Resolutions" kept the federal agencies funded for the last almost 3 months since October 1, 2015 (the beginning of the new federal Fiscal Year 2016) at the level of the prior year's (2015) budget until the President signed the new budget on Friday, OFCCP will now have only 9 months to slim down into its new lower budget…leaving only 9 months to trim $1M in spending (meaning that cost cutting is much more urgent than if the agency had 12 months to swallow the cuts);
If OFCCP headcount shrinks, as it likely will, so too will the number of audits OFCCP both starts and closes in FY2016;
Reduced travel allowances reduce the number and duration of on-site audits (now hovering around only 5% of all audits as it is);
Morale in federal agencies suffering budget problems almost always drops as employees wonder and worry about their future, typically causing disheartened employees to transfer and making it more difficult to hire better quality employees as attrition presents replacement opportunities;
The OFCCP's hope of finalizing the Equal Pay Report is now dead, or at least delayed into the next Administration (if a Democrat wins the White House next November 2016), since OFCCP was relying on much of the increased funding (the Congress has now denied it) to buy computers and create software to gather and analyze the compensation reports covering tens of millions of Americans.
NOTICE: We shall briefly interrupt publication of the Week In Review (WIR) in honor of the Holidays. The WIR will return on Monday January 4, 2016 at 3 p.m. (Eastern time zone), our new publishing time on Mondays.
Happy New Year!
-Candee and John
THIS COLUMN IS MEANT TO ASSIST IN A GENERAL UNDERSTANDING OF THE CURRENT LAW AND PRACTICE RELATING TO OFCCP. IT IS NOT TO BE REGARDED AS LEGAL ADVICE. COMPANIES OR INDIVIDUALS WITH PARTICULAR QUESTIONS SHOULD SEEK ADVICE OF COUNSEL.
Reminder: If you have specific OFCCP compliance questions and/or concerns or wish to offer suggestions about future topics for the OFCCP Week In Review, please contact your membership representative at 866-268-6206 (for DirectEmployers Association Members), or email Candee Chambers at candee@directemployers.org with your ideas.
Receive OFCCP compliance alerts and updates right on your phone! Text the word compliance from your mobile phone to 55678 (all applicable charges and fees set by your cell phone carrier will apply).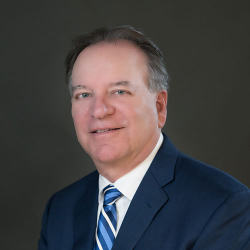 Latest posts by John C. Fox
(see all)