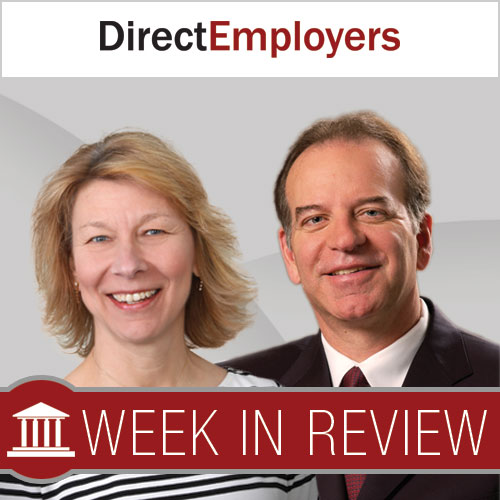 The "OFCCP Week in Review" is a simple, fast and direct summary of relevant happenings in the OFCCP regulatory environment published every Monday. Here are this week's developments:
January 11, 2016: SBREFA Notices Now Going Out On OFCCP Enforcement Documents. We are not sure exactly when OFCCP began the practice, but the new year has started with several seemingly first sightings of SBREFA Notices appended to the bottom, as an Attachment, of OFCCP enforcement documents such as Notices to Show Cause and Notices of Violations. SBREFA is the acronym for the Small Business Regulatory Enforcement Fairness Act of 1996.
The SBA Comment/Complaint form invites comment about "unfair or excessive federal regulatory compliance or enforcement issues, such as repetitive audits or investigations, excessive fines and retaliation" involving a federal agency.
Here is the link to the Small Business Administration's website discussion re SBREFA: https://www.sba.gov/advocacy/small-business-regulatory-enforcement-fairness-act-sbrefa
And also here: https://www.sba.gov/category/advocacy-navigation-structure/regulatory-policy/regulatory-flexibility-act/sbrefa
Here is the link to the SBA's SBREFA Ombudsman's website: https://www.sba.gov/ombudsman
The SBA Ombudsman made no report in just finished FY2015 concerning OFCCP.
Here is the link to OFCCP's website discussion re SBREFA: http://www.dol.gov/ofccp/regs/compliance/sbrefa.htm
Here is what the SBREFA Notices attached to OFCCP enforcement documents say:
"Small Business Regulatory Enforcement Fairness Act (SBREFA) Notice
In accordance with the Small Business Regulatory Enforcement Fairness Act of 1996 (SBREFA), the Small Business Administration (SBA) established a National Small Business Ombudsman to receive comments from small businesses about federal agency enforcement actions.  If your company is a small business as defined by the SBA, you may file a comment with the Ombudsman by visiting the Ombudsman Web page www.sba.gov/ombudsman, calling 1-888-734-3247, or by faxing your comment to 202-481-5719.  You may also contact the Ombudsman by mail at the address below:
Office of the National Ombudsman
U.S. Small Business Administration
409 3rd Street, NW
MC2120
Washington, DC 20416-0005
Small businesses should not fear retaliation for comments regarding enforcement actions by OFCCP. However, the filing of a comment by a small business does not affect OFCCP's authority to enforce or otherwise seek contractor compliance with the laws and regulations it enforces, and filing a complaint is not a substitute for such compliance."
THIS COLUMN IS MEANT TO ASSIST IN A GENERAL UNDERSTANDING OF THE CURRENT LAW AND PRACTICE RELATING TO OFCCP. IT IS NOT TO BE REGARDED AS LEGAL ADVICE. COMPANIES OR INDIVIDUALS WITH PARTICULAR QUESTIONS SHOULD SEEK ADVICE OF COUNSEL.
Reminder: If you have specific OFCCP compliance questions and/or concerns or wish to offer suggestions about future topics for the OFCCP Week In Review, please contact your membership representative at 866-268-6206 (for DirectEmployers Association Members), or email Candee Chambers at candee@directemployers.org with your ideas.
Receive OFCCP compliance alerts and updates right on your phone! Text the word compliance from your mobile phone to 55678 (all applicable charges and fees set by your cell phone carrier will apply).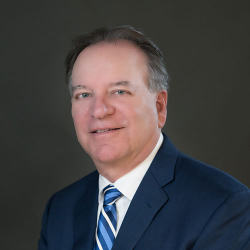 Latest posts by John C. Fox
(see all)