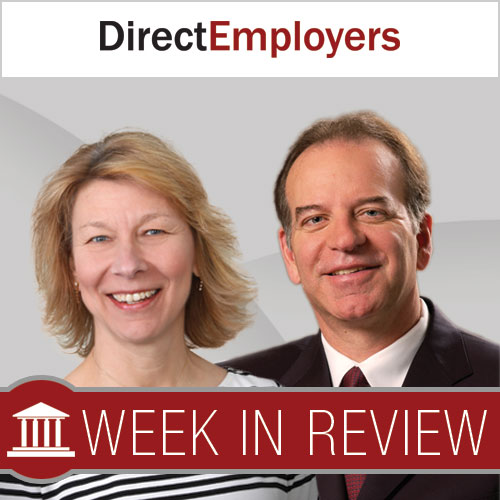 The "OFCCP Week in Review" is a simple, fast and direct summary of relevant happenings in the OFCCP regulatory environment published every Monday. Here are this week's developments:
Friday, January 29, 2016: EEOC announces their own version of an 'Equal Pay Report.' The Equal Employment Opportunity Commission (EEOC) issued a press release and announced their proposed revision to the EEO-1 Report to include pay data and hours worked for all employers with over 100 employees. Unlike the OFCCP's original proposed Equal Pay Report which would have only included federal contractors, the EEOC's proposed revision to the EEO-1 will include all Title VII employers employing 100 or more employees.
The proposed changes would include breakdowns of the following information by race, ethnicity and gender: 1) W-2 earnings separated into 12 salary bands within each EEO-1 category – not job groups and 2) Hours worked (not defined yet). The EEOC has published a Questions & Answers document to assist with your understanding of the proposed requirements. A sample of the proposed EEO-1 report can be found by clicking on this link.
The public may comment on these proposed changes through April 1, 2016. The first submission of the new EEO-1 report is planned for September, 2017. A public hearing is also planned by the EEOC concerning the proposed changes at a place and time to be announced. DirectEmployers will request an opportunity to present our members' views at this event.
We will also hold a special webinar covering all the information you need to know about the EEOC's proposed revision to the EEO-1 report this Wednesday, February 3, 2016, at 1:00 p.m. EST.
THIS COLUMN IS MEANT TO ASSIST IN A GENERAL UNDERSTANDING OF THE CURRENT LAW AND PRACTICE RELATING TO OFCCP. IT IS NOT TO BE REGARDED AS LEGAL ADVICE. COMPANIES OR INDIVIDUALS WITH PARTICULAR QUESTIONS SHOULD SEEK ADVICE OF COUNSEL.
Reminder: If you have specific OFCCP compliance questions and/or concerns or wish to offer suggestions about future topics for the OFCCP Week In Review, please contact your membership representative at 866-268-6206 (for DirectEmployers Association Members), or email me at candee@directemployers.org with your ideas.
Receive OFCCP compliance alerts and updates right on your phone! Text the word compliance from your mobile phone to 55678 (all applicable charges and fees set by your cell phone carrier will apply).
Latest posts by Candee Chambers
(see all)