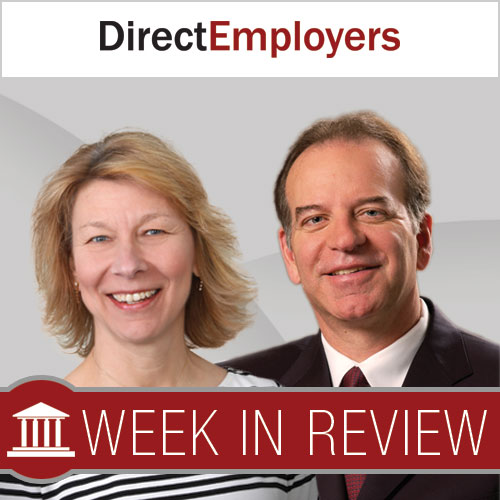 The "OFCCP Week in Review" is a simple, fast and direct summary of relevant happenings in the OFCCP regulatory environment published every Monday. Here are this week's developments:
February 8, 2016: OFCCP Released its Surprising FY2017 "Budget Justification"

The President last week released his proposed FY2017 budget for the Executive Branch of the federal government. (Fiscal Year 2017 begins October 2016). OFCCP's budget was predictable in many respects. However, it contained several surprises, including an impassioned defense to the "concerns" that OFCCP was enforcing "quota" hiring through its failure-to-hire lawsuits and audits which concerns the Senate and House Appropriations Committees expressed when they delivered a one million dollar budget cut to OFCCP for FY2015 in late December 2015. Here are some of the highlights from OFCCP's budget request to the Congress:
1)  OFCCP reports that 98% of the 2603 audits it just completed in FY2015 were thorough, complete and lacked "major deficiencies." Of the hundreds of thousands of pay files OFCCP audited in FY2015, OFCCP is now providing evidence that it was not negligent in failing to find widespread pay discrimination despite finding unlawful pay discrimination in only 7 audits in FY2015 (less than 1 ten-thousandth of 1 percent of all pay files examined and less than two tenths of 1 percent of all audit locations investigated).
2)  In what is now a 15 year movement toward continuing specialization within OFCCP, the agency is seeking approximately $2M to develop and staff two of what it is calling "Skilled Regional Centers" to specially handle complex audits, especially in the financial services and tech industries. These SRCs would be in the San Francisco and New York Regions if the budget for them is approved.
3)  OFCCP has shrunk to a new low staffing level in the Obama Administration of only 615 employees following its $1 million budget cut for FY2016. OFCCP in FY2017 seeks only to maintain that 615 headcount level of staffing and does not seek to increase it as OFCCP has sought to do in every prior year of the Obama Administration.
4)  OFCCP seeks a large budget increase to its computer systems to prepare the agency to use pay data from EEO-1 reports (instead of its now withdrawn Equal Pay Report proposal). This demonstrates OFCCP's persistent view to change its audit system to target what the agency perceives to be pay violators, instead of focusing on companies suspected of unlawful race or sex-based hiring and promotion policies and practices.
5)  OFCCP seeks an additional budget of over $1M in FY2017 to increase the number of on-site audits and other travel. If approved, this budget increase would approximately double the number of on-site audits in FY2017 as compared to FY2016.
6)  OFCCP repeats that in FY2017 that its primary audit focus will remain on compensation discrimination despite OFCCP finding over 99% of the time that the contractor has fairly paid its male, female, and minority employees.
7)  OFCCP carefully states in its Budget proposal that it will not inaugurate any new regulatory initiatives for the remainder of the Obama Administration and beyond. Rather, OFCCP will seek to publish its sex discrimination proposed Rule in final form and issue clarifications and training as to those regulatory initiatives it published in 2015.
8)  In a passage made extraordinary that it exists at all and by its several pages of length, the OFCCP has written a defense to the criticisms of both the Senate and House Appropriations Committees which had stated "concerns" that OFCCP was prosecuting quota-driven audits and lawsuits in FY2015. The most noteworthy thing OFCCP wrote is the agency's defense of only a two-standard deviation measure of statistical disparities (and not 2-3 standard deviations as the US Supreme Court has instructed). Because this echoes the EEOC's position set out in its EEO-1 pay reporting Proposal published last week in which the Commission cited only a 2006 federal District Court case to justify using only a 2-standard deviation measure in pay disparity analyses in derogation of the Supreme Court's direction, OFCCP's spirited defense of the use of only a 2 standard measure of disparity to prove unlawful contractor conduct strongly suggests a coordinated and concerted federal government civil rights enforcement initiative to now interpret Title VII to require only a two standard deviation measure of difference in disparate treatment class-type investigations and lawsuits.
9)  The agency's explanation for missing its FY2015 audit target by 37% was that: "…OFCCP intentionally relaxed case closure production targets to focus efforts on its robust open inventory of systemic discrimination cases while maintaining high quality standards." OFCCP developed 25 alleged systemic discrimination violations in FY2015 (9/10ths of 1 percent of all FY2015 audits)…down 1/3 from FY2014.
THIS COLUMN IS MEANT TO ASSIST IN A GENERAL UNDERSTANDING OF THE CURRENT LAW AND PRACTICE RELATING TO OFCCP. IT IS NOT TO BE REGARDED AS LEGAL ADVICE. COMPANIES OR INDIVIDUALS WITH PARTICULAR QUESTIONS SHOULD SEEK ADVICE OF COUNSEL.
Reminder: If you have specific OFCCP compliance questions and/or concerns or wish to offer suggestions about future topics for the OFCCP Week In Review, please contact your membership representative at 866-268-6206 (for DirectEmployers Association Members), or email Candee Chambers at candee@directemployers.org with your ideas.
Receive OFCCP compliance alerts and updates right on your phone! Text the word compliance from your mobile phone to 55678 (all applicable charges and fees set by your cell phone carrier will apply).
Don't miss Candee and John present at the DirectEmployers 2016 Annual Meeting & Conference (DEAM16), May 18-20. Agenda and registration are available on the
DEAM16 website
.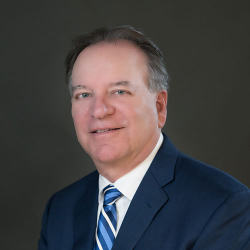 Latest posts by John C. Fox
(see all)