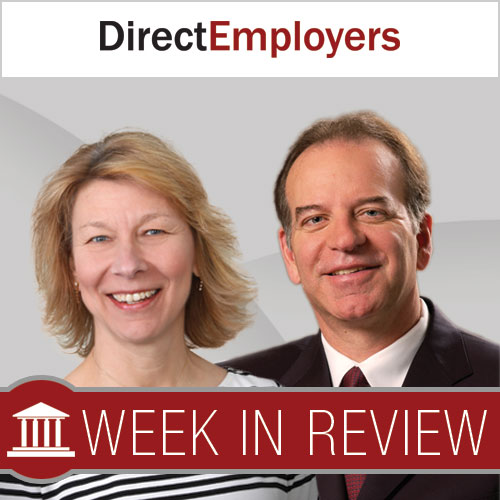 The "OFCCP Week in Review" is a simple, fast and direct summary of relevant happenings in the OFCCP regulatory environment published every Monday. Here are this week's developments:
Thursday, April 21, 2016: DOL Investing $90M to Expand Apprenticeship Programs: The U.S. Department of Labor announced plans to provide $90 million to expand the Registered Apprenticeship program throughout the United States. $60 million is meant to support state agencies to assist in the development of regional and local industry partnerships and $30 million to capitalize on various industry partnerships in fast-growing and high-tech industries.
These funds are expected to build a national effort assisting employers in starting apprenticeship programs and expanding opportunities for workers to find the same.
Up to $9.5 million is being made available now for states to create statewide strategies to expand Registered Apprenticeship through ApprenticeshipUSA State Accelerator Grants.
A White House Factsheet provides more information on the many benefits for employers who offer apprenticeship opportunities to potential employees.
Recently, the DirectEmployers National Labor Exchange (NLx) Steering Committee, in its winter meeting, heard a presentation from a member of the DOL staff on Apprenticeships. Greer Sisson, State Director, U. S. Department of Labor/Office of Apprenticeship, highlighted registered apprenticeship programs and explained they offer both union and non-union programs. Employer involvement is critical in these "earn and learn" programs. There are several different models of partnership in which employers can get involved in building a program of their own. These options include community colleges, state workforce agencies and a host of other supportive services. Apprentices can complete a registered apprenticeship in many different ways, with the options of time-based programs, competency-based approaches or a hybrid approach.
DirectEmployers is working to assist in the expansion of the program at the DOL and will be providing information to our Members on how to develop Registered Apprenticeship programs in their organizations.
THIS COLUMN IS MEANT TO ASSIST IN A GENERAL UNDERSTANDING OF THE CURRENT LAW AND PRACTICE RELATING TO OFCCP. IT IS NOT TO BE REGARDED AS LEGAL ADVICE. COMPANIES OR INDIVIDUALS WITH PARTICULAR QUESTIONS SHOULD SEEK ADVICE OF COUNSEL.
Reminder: If you have specific OFCCP compliance questions and/or concerns or wish to offer suggestions about future topics for the OFCCP Week In Review, please contact your membership representative at 866-268-6206 (for DirectEmployers Association Members), or email me at candee@directemployers.org with your ideas.
Receive OFCCP compliance alerts and updates right on your phone! Text the word compliance from your mobile phone to 55678 (all applicable charges and fees set by your cell phone carrier will apply).
Don't miss Candee and John present at the DirectEmployers 2016 Annual Meeting & Conference (DEAM16), May 18-20. Agenda and registration are available on the
DEAM16 website
.
Latest posts by Candee Chambers (see all)