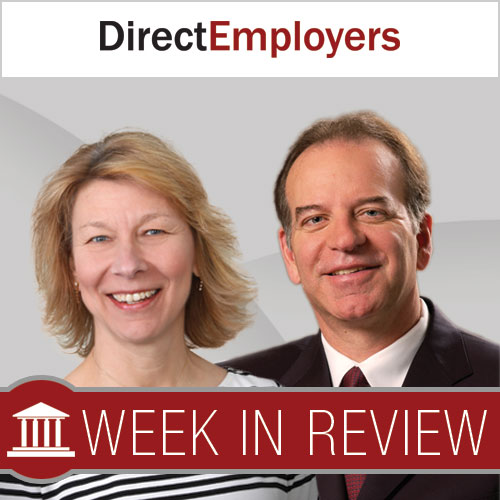 The OFCCP Week in Review (WIR) is a simple, fast and direct summary of relevant happenings in the OFCCP regulatory environment, authored by experts John C. Fox and Candee Chambers. In today's WIR, we cover:
August 15, 2016: Three Senior U.S. Senators Criticize EEOC EEO-1 Pay Data Collection Proposal
Joining approximately 600 other people, companies and institutions which filed written comments with the EEOC about its proposal to amend the EEO-1 report, Senators Lamar Alexander, Johnny Isakson and Pat Roberts sent the White House Office of Management and Budget (the administrative arm of The White House) a letter criticizing the EEOC's proposal and asking OMB to deny the EEOC's request pursuant to the Paperwork Reduction Act. As you know, the EEOC's proposal is to create two new reporting sections requiring employers covered by Title VII to annually file extensive amounts of compensation data with the EEOC. You can get a quick reminder and index of the issues in this previous WIR dated February 1, 2016. You can also read the comments DirectEmployers filed with the EEOC during the first collection period.
While there are only three signatories to the letter, which substantially weakens its impact on The White House (and three Republican Senators at that), they are all very important Senators. Senator Alexander is the senior Senator from Tennessee and the Chairman of the Senate Committee on Health, Education, Labor and Pensions (the "HELP" Committee). Senator Isakson is the Chairman of the HELP Committee's Subcommittee on Employment and Workplace Safety. Senator Roberts is the senior Senator from Kansas and the "Dean" of the Kansas delegation to Congress.
PREDICTION: Our fearless prediction is that the November Presidential election will determine whether the EEOC's proposal ever sees the light of day since the EEOC's proposed EEO-1 change of reporting would not take effect until the 2017 EEO-1 filing season in the latter half of 2017. If the voters put Mrs. Clinton in office with our November 8, 2016 vote, President Obama will not hesitate to go to Final (and also ignore almost all of the substantive comments of the employer and Government contractor communities, and those of the three Senators). If the voters put Mr. Trump in office, President Obama will probably not bother to go to final knowing that as President, Mr. Trump could easily just reverse President Obama's decision on this controversial topic (and we predict a President Trump would do so quickly after taking office on January 20, 2017). Comprehensive employer compensation data collection is an issue as to which Mrs. Clinton is at odds with the employer and Government contractor communities and Mr. Trump is in alignment. This is thus one of those public policy issues as to which "elections have consequences."
---
THIS COLUMN IS MEANT TO ASSIST IN A GENERAL UNDERSTANDING OF THE CURRENT LAW AND PRACTICE RELATING TO OFCCP. IT IS NOT TO BE REGARDED AS LEGAL ADVICE. COMPANIES OR INDIVIDUALS WITH PARTICULAR QUESTIONS SHOULD SEEK ADVICE OF COUNSEL.
Reminder: If you have specific OFCCP compliance questions and/or concerns or wish to offer suggestions about future topics for the OFCCP Week In Review, please contact your membership representative at (866) 268-6206 (for DirectEmployers Association Members), or email Candee at candee@directemployers.org with your ideas.
Receive OFCCP compliance alerts and updates right on your phone! Text the word compliance from your mobile phone to 55678 (all applicable charges and fees set by your cell phone carrier will apply).
Save
Save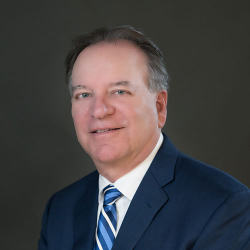 Latest posts by John C. Fox
(see all)