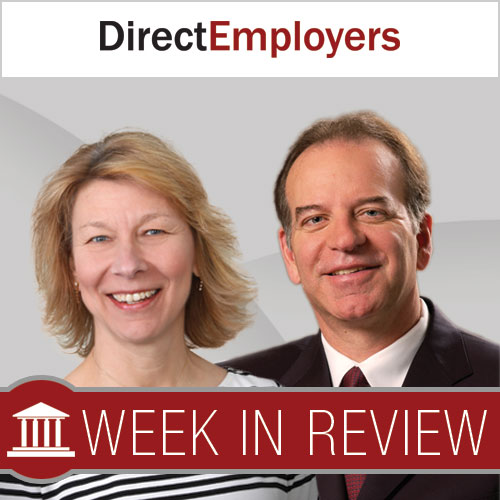 The OFCCP Week in Review (WIR) is a simple, fast and direct summary of relevant happenings in the OFCCP regulatory environment, authored by experts John C. Fox and Candee Chambers. In today's WIR, we will cover:

EEOC issues enforcement guidance on national origin discrimination
Team Trump USDOL transition has hit reset and reboot in selecting officials
Federal courts begin dismantling Obama Administration's labor initiatives
Monday, November 21, 2016: EEOC Issues Enforcement Guidance on National Origin Discrimination
Updated enforcement guidance on national origin discrimination has been released by the U.S. Equal Employment Opportunity Commission (EEOC) to replace prior guidance found in their 2002 compliance manual.
Two short resource documents were also provided with the guidance including a question-and-answer publication and a small business fact sheet highlighting the major points in the guidance.
Per EEOC Chair Jenny R. Yang: "This guidance addresses important legal developments over the past 14 years on issues ranging from human trafficking to workplace harassment. The examples and promising practices included in the guidance will promote compliance with federal anti-discrimination laws and help employers and employees better understand their legal rights and responsibilities."
The proposed guidance was published by the EEOC on June 2 asking for public input. This newly issued guidance reflects the Commission's review of feedback received on the proposal from approximately 20 organizations and individuals.
The EEOC's enforcement guidance documents set forth the agency's interpretation of the law, and provide an explanation of how federal anti-discrimination laws and regulations apply to specific workplace situations. This enforcement guidance discusses Title VII's prohibition on national origin discrimination as applied to a wide variety of employment situations and provides appropriate practices for employers to aid in the prevention of discriminatory practices in their workplaces. The guidance also addresses developments in the courts since 2002, as well as topics such as job segregation, human trafficking and intersectional discrimination.
Approximately 11 percent of the 89,385 private sector charges filed with EEOC alleged national origin discrimination during FY2015.  A wide variety of Title VII violations were alleged, including unlawful failure to hire, termination, language-related issues, and harassment.
Tuesday, November 22, 2016: Team Trump USDOL Transition Reset, Reboot
Last week we reported that Team Trump had selected Steve Hart, a Washington D.C. lobbyist to head the Trump Transition Team at the U.S. Department of Labor. However, as criticism broke out concerning the large number of Washington DC lobbyists and insiders beginning to staff transition roles, Team Trump reacted aggressively and quickly to replace them.  Last Monday, the Transition Team first named Jane Norris to replace Mr. Hart and to instead head the US. DOL Transition Team. (Ms. Norris was a Deputy Assistant Secretary for Public Affairs between 2004 and 2006=first term Bush Administration).  Then, the Transition Team suddenly announced that Loren Smith, a Partner at Washington DC-based Capital Alpha Partners LLC, Capital Alpha Partners, LLC, a provider of strategic policy research to financial institutions, would lead the Labor Department's transition. Before joining Capital Alpha Partners in 2009, Smith worked in public affairs at the Labor Department (=second term Bush).
President-Elect Trump still has not selected a Secretary of Labor candidate as of this writing.
Week of November 21, 2016: Federal Courts Dismantling Obama Labor Initiatives Even Before Trump Can Do So
In a continuing stunning series of reversals of fortune for the Labor movement's wildest dreams, the federal courts continued last week to rule unlawful and enjoin nationwide the Obama Administration's labor agenda. Here is a recap:
November 22: Overtime Rule Enjoined
At the request of 21 states and the Plano (TX) Chamber of Commerce, federal District Court Judge Amos L Mazzant III (2014 Obama appointee) of the U.S. District Court for the Eastern District of Texas (Sherman Division) temporarily enjoined the U.S. Department of Labor's overtime Final Rule just a week and a half before the Rule was scheduled to become legally effective on December 1, 2016. The Court concluded that the Rule was "unlawful" because the Congress had not authorized the Labor Department to change its overtime Rules (Civics lesson: The President must trace his authority to act either to the Constitution or (more often) to a specific grant of legislative authority from the Congress.) The Labor Department's Rule would have more than doubled the salary test minimum necessary for exemption from $455 per week ($23,660 annualized) to $913 per week ($47,476 annualized) and would have rendered NOT EXEMPT an estimated 4.2million employees currently not paid overtime. Moreover, the Department's Final Rule would have indexed the minimum salary requirement and increased it automatically every three years, without further Congressional direction or authority. The temporary injunction means that employers need NOT comply with the Labor Department's new overtime Rule unless and until the injunction is lifted. The case is State of Nevada, et al v. The United States Department of Labor, et al, Case No. 4:16 CV-00731 (Nov. 22, 2016).
November 16: "Persuader Rule Enjoined"
Senior Federal District Court Judge Sam R. Cummings of the Northern District of Texas (Lubbock Division) granted Summary Judgment to the defendant employers and permanently enjoined a U.S. Department of Labor Final Rule that would have created new requirements for employers looking to keep unions out of their workplaces. The Court found that the Labor Department's Final Rule was unlawful and lacked Congressional authorization. The Rule gets its "Persuader" name from its substance which would have required, among other things, that employers and their consultants report to the Labor Department all "persuader activities" the consultants perform to attempt to keep employer workplaces union free. The Final Rule would have required, for example, law firms and HR consultants to report to the Labor Department that they had advised a company about union-free practices and policies. The Department's existing Rule requires disclosure only when consultants undertake "direct" activities, such as providing presentations and training to employees. The Court's permanent injunction means that employers need NOT comply with the Labor Department's new "Persuader" Rule unless and until the injunction is lifted. The case is National Federation of Independent Business, et al. v. Perez, Civil Action No. 5:16-cv-00066-C (N.D. Tex. Nov 16, 2016.
October 24: Blacklisting Final Rule and Guidance Preliminarily Enjoined
We reported in our October 31st WIR that a federal Court in the Eastern District of Texas had preliminarily enjoined both the Office of Management & Budget's Final Rule and the U.S. Department of Labor's Final "Guidance" seeking to implement President Obama's Fair Pay and Safe Workplaces Executive Order. Associated Builders and Contractors of Southeast Texas, et al. v. Rung, No. 1:16-cv-00425 (E.D. Texas, Oct. 24, 2016).
Strategy Call for the Trump Administration: Does incoming President Trump, once sworn into office, issue Executive Orders directing his Executive Branch Departments to withdraw and revise these (and other) labor and employment Rules promising great burden and modest (if any) social benefit, or does President Trump rely on the federal courts to continue to stop President Obama's labor agenda? NOTE: Imagine how this strategy could back-fire if the Courts subsequently eventually uphold President Obama's Rules–over the next 2-3 years as appeals make their laborious ways (no pun intended) through the federal courts—AND either the Senate or House (or both) revert to the Democratic Party. The current growing relief of employers could turn to grief about "a chance missed" if these early decisions of the lower federal courts don't stick and President-Elect Trump sits on the sidelines.
---
THIS COLUMN IS MEANT TO ASSIST IN A GENERAL UNDERSTANDING OF THE CURRENT LAW AND PRACTICE RELATING TO OFCCP. IT IS NOT TO BE REGARDED AS LEGAL ADVICE. COMPANIES OR INDIVIDUALS WITH PARTICULAR QUESTIONS SHOULD SEEK ADVICE OF COUNSEL.
Reminder: If you have specific OFCCP compliance questions and/or concerns or wish to offer suggestions about future topics for the OFCCP Week In Review, please contact your membership representative at (866) 268-6206 (for DirectEmployers Association Members), or email Candee at candee@directemployers.org with your ideas.
Receive OFCCP compliance alerts and updates right on your phone! Text the word compliance from your mobile phone to 55678 (all applicable charges and fees set by your cell phone carrier will apply).
Save
Save
Save
Save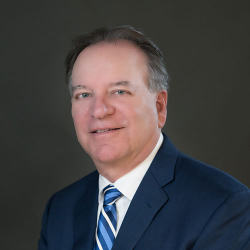 Latest posts by John C. Fox
(see all)