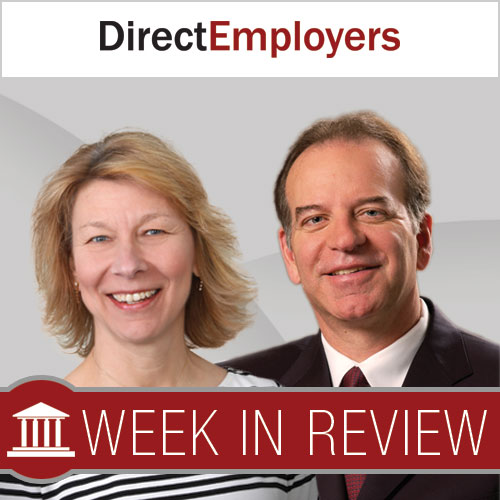 The OFCCP Week in Review (WIR) is a simple, fast and direct summary of relevant happenings in the OFCCP regulatory environment, authored by experts John C. Fox and Candee Chambers. In today's edition, we will discuss:

Current CEO of CKE Restaurants, Andrew Puzder, announced to be next Secretary of Labor
Recruiters Beware! The Ninth Circuit Court of Appeals confirms en banc the criminal conviction of Korn Ferry recruiter, David Nosal
Thursday December 8, 2016: It's Andrew Puzder for Secretary of the U.S. Department of Labor
Continuing his break-neck and record-setting for speed of selection, President-Elect Trump has selected fast food chain CEO Andrew Puzder to be the next Secretary of Labor. A former lawyer from Saint Louis, Puzder, now 66, left the legal field early in his career and became a businessman. Mr. Puzder is currently the CEO of CKE Restaurants, the parent company of the Hardees and Carl's Jr. fast food restaurants, several of which franchise stores Mr. Puzder reportedly owns.
Those who know Mr. Puzder describe him as a hard-nosed businessman who was one of the leading opponents of the Obama Administration's overtime Rule (now temporarily enjoined by a federal District Court). Mr. Puzder is also an outspoken critic of many Obama Administration policies, and like Mr. Trump is known to speak candidly and without a lot politically correct filters. Mr. Puzder also has a knack for making short punchy statements which grab headline attention. Mr. Puzder is also a prolific writer and has written major Op-Ed pieces for significant magazines and newspapers on employment law issues of current interest, including the virtues of automation to replace employees working in more menial jobs. While Mr. Puzder has made no known mention of OFCCP, he will likely be very concerned given the lopsided cost/benefit analysis which a review of OFCCP's programs will bring him as a man very accustomed to looking at the bottom line and searching for results. (And, of course, OFCCP has just come off the two worst enforcement years in the 50-year history of the agency and has bi-partisan Appropriation Committees recommendations from both the House and Senate to further downsize the agency when the Congress sets a new budget (belatedly) for FY2017 currently in progress).
With revelation of Mr. Puzder's coming appointment, the USDOL Transition Team under Mr. Loren Smith can now begin to make substantial headway to plan the Labor Department's agenda for the first 100 days and the first year. There is a widespread sense, too, that Mr. Puzder will "hit the ground running" on January 20, 2017 and will likely be one of the first Cabinet nominations through the Senate for confirmation when the Senate returns to start a new Congress on January 3, 2017.
Thursday December 8, 2016: Recruiters Beware-The Ninth Circuit Court of Appeals Confirms En Banc the Criminal Conviction of Former Korn Ferry Recruiter David Nosal
Earlier this year, we wrote a Week-In-Review article reporting that a three-judge panel of the United States Court of Appeals  in San Francisco had upheld a 2013 jury verdict finding that recruiter David Nosal had criminally violated the Computer Fraud and Abuse Act. Here is what the jury found three years ago before the case began to bounce up and down from the trial court to the court of appeals: Nosal left his regional director job at Korn Ferry, but then secretly set up a competing recruitment firm. Mr. Nosal then enlisted his former secretary (still working at Korn Ferry) to provide him (Mr. Nosal) with her password to KF's computer network. Mr. Nosal then was found to have used the secretary's password to access Korn Ferry's confidential database of recruits who he thereafter introduced to clients of his new recruitment company.
The U.S. Court of Appeals for the Ninth Circuit (San Francisco) has now refused to review the three-judge panel's decision en banc (meaning a hearing before all 27 of the active Judges sitting on the Ninth Circuit Court of Appeals). The three-judge appellate panel, however, also issued on Thursday an amended decision, even while upholding Mr. Nosal's criminal conviction. That amended decision, with the full Ninth Circuit's refusal to review the three-judge panel's earlier appellate decision, now opens the door for Mr. Nosal to seek to appeal to the United States Supreme Court. New language in the amended opinion simply makes clear that Mr. Nosal acted with the specific knowledge and intent to defraud Korn Ferry. The three-judge panel most likely added this language to prevent critics of the panel's earlier opinion of claiming that the Court was now criminalizing mere negligent behavior instead of the calculated actions Mr. Nosal undertook to further his pecuniary interests at the expense of his former employer.
The Nosal case, however, is a "wake-up call" for employees to be very cautious when responding to requests from former co-workers seeking to use you as a conduit to retrieve confidential and or proprietary information, let alone trade secret data, from company files for the former employee to use.
Best Practice Tip: Report the former employee's inquiry to your superior and obtain written permission to disclose the requested information.
Webinar | How To Comply With The New Obama Employment Rules You Have To Follow Despite Federal Injunctions – January 1 Deadlines Looming
Presenters: John C. Fox & Candee Chambers

December 15, 2016 | 2:00 – 3:30 PM EST | Register Today!
---
THIS COLUMN IS MEANT TO ASSIST IN A GENERAL UNDERSTANDING OF THE CURRENT LAW AND PRACTICE RELATING TO OFCCP. IT IS NOT TO BE REGARDED AS LEGAL ADVICE. COMPANIES OR INDIVIDUALS WITH PARTICULAR QUESTIONS SHOULD SEEK ADVICE OF COUNSEL.
Reminder: If you have specific OFCCP compliance questions and/or concerns or wish to offer suggestions about future topics for the OFCCP Week In Review, please contact your membership representative at (866) 268-6206 (for DirectEmployers Association Members), or email Candee at candee@directemployers.org with your ideas.
Receive OFCCP compliance alerts and updates right on your phone! Text the word compliance from your mobile phone to 55678 (all applicable charges and fees set by your cell phone carrier will apply).
Save
Save
Save
Save
Save
Save
Save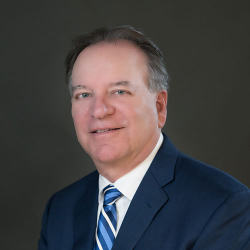 Latest posts by John C. Fox
(see all)