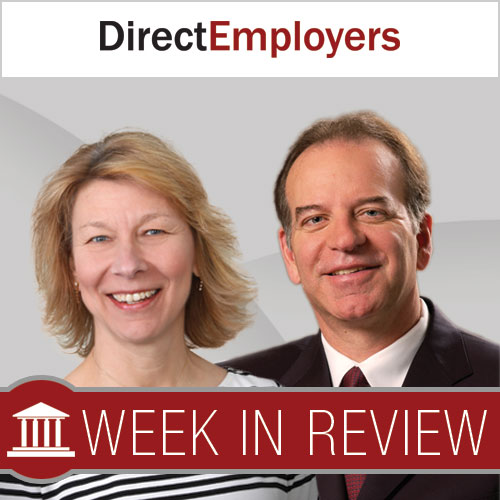 The OFCCP Week in Review (WIR) is a simple, fast and direct summary of relevant happenings in the OFCCP regulatory environment, authored by experts John C. Fox and Candee Chambers.
Saturday December 17, 2016: President-Elect Trump Nominated Representative Mick Mulvaney to be Director of OMB
In more potential trouble brewing for OFCCP (and the EEOC), Representative Mulvaney is often described as a fiscally conservative hawk, a tough campaigner, and a strong opponent of red tape and unnecessary regulations. Representative Mulvaney is reported to be tenacious and very intelligent (top of his Georgetown University undergraduate class and a business lawyer by training). He came to office in South Carolina in 2011.in a Congressional District no Republican had won for over 100 years. As the Director of the Office of Management and Budget (OMB), Mr. Mulvaney will write the President's Budget proposals to the Congress, lead the effort to balance the budget and reduce the now 20 Trillion dollar federal government deficit, implement the President's policies and lead the Trump Administration's efforts to roll back the many Executive Orders President Obama authored during the his policy jousts with the Congress. In addition, OMB has a long history of actively disliking the OFCCP and being very skeptical of and dubious about OFCCP's often indefensible financial estimates of costs, benefits and burdens to the public. Currently pending, too, is a Senate Appropriations Committee (bi-partisan) proposal to reduce OFCCP's budget by $1M for this current Fiscal Year. The House Appropriations Committee proposal is to reduce OFCCP's budget this year by $5M. Mr. Mulvaney will not oppose cuts to OFCCP's budget, so it very much now looks like OFCCP will again further shrink in size from its already smallest size in the last 50 years.
---
THIS COLUMN IS MEANT TO ASSIST IN A GENERAL UNDERSTANDING OF THE CURRENT LAW AND PRACTICE RELATING TO OFCCP. IT IS NOT TO BE REGARDED AS LEGAL ADVICE. COMPANIES OR INDIVIDUALS WITH PARTICULAR QUESTIONS SHOULD SEEK ADVICE OF COUNSEL.
Reminder: If you have specific OFCCP compliance questions and/or concerns or wish to offer suggestions about future topics for the OFCCP Week In Review, please contact your membership representative at (866) 268-6206 (for DirectEmployers Association Members), or email Candee at candee@directemployers.org with your ideas.
Receive OFCCP compliance alerts and updates right on your phone! Text the word compliance from your mobile phone to 55678 (all applicable charges and fees set by your cell phone carrier will apply).