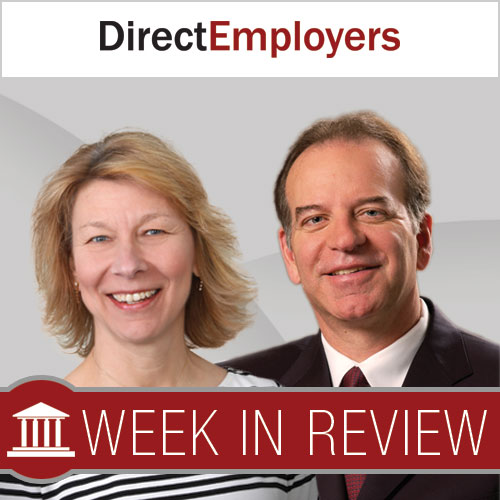 The OFCCP Week in Review (WIR) is a simple, fast and direct summary of relevant happenings in the OFCCP regulatory environment, authored by experts John C. Fox and Candee Chambers. In today's edition, we discuss:
The Senate unanimously confirmed David Shulkin as Administrator of the Veterans Administration
Puzder "Out" and Alexander Acosta "In" to be Secretary of Labor
Senate Confirmation Hearing seems to be relatively "smooth sailing" for Alexander Acosta compared to Puzder's Senate reception
Senate confirmed Mick Mulvaney to be Director of the Office of Management & Budget (OMB)
Monday, February 13, 2017: The Senate Unanimously Confirmed David Shulkin as Administrator of the Veterans Administration
Amid a continued effort by Democrats to undertake an historic slowdown of Senate Confirmation Hearings and Senate Confirmation votes of President Trump's cabinet nominees, the Senate unanimously voted (100-0) David Shulkin, Democrat and former Obama Administration VA Undersecretary of Health (since July 2015) to be the Administrator of the U.S. Department of Veterans Affairs.
Wednesday, February 15, 2017: Puzder "Out" & Alexander Acosta "In" to be Secretary of Labor
With seven Republican Senators publicly voicing objections to Andrew Puzder to become the next Secretary of Labor, the White House was ready when fast food magnate Mr. Puzder withdrew his name from consideration to become the next Secretary of Labor just 24 hours before his long-delayed Senate confirmation Hearing was set to begin. What undid Mr. Puzder was the combination of highly energized Democrats trying to protect their union constituents fearful of Mr. Puzder's hard-nosed anti-union and anti-regulatory views who combined with conservative Republicans unhappy Mr. Puzder advocated continued immigration into the US of low income workers to serve in the nation's fast food restaurants. ("Politics makes for strange bedfellows"). Personal problems also plagued Mr. Puzder as the nation learned in the days leading up to his withdrawal that Mr. Puzder had not paid his Nanny taxes, his ex-wife had many years ago accused him of domestic abuse during a bitter divorce (although she had later recanted those charges), and he twice in recent weeks publicly stated that his CKE restaurant corporation (owner of the Carl's Jr., Hardees, La Salsa, Green Burrito and Red Burrito restaurant chains) was forced to hire the "worst of the worst" employees to staff the company's 2300 restaurants.
On the same day Mr. Puzder "pulled the plug," The White House wasted no time to announce that it had nominated Mr. Acosta to now be the new US Secretary of Labor.
Wednesday, February 15, 2017: In Comparison with Mr. Puzder's Senate Reception, Alexander Acosta's Senate Confirmation Seems Likely to be Relatively "Smooth Sailing"
There are three primary reasons Mr. Acosta looks like a shoe-in to get through his Nomination Hearing before the Senate H.E.L.P. Committee (Health, Education, Labor and Pensions) and to thereafter survive a full Senate floor vote:
First, the Senate has three times previously confirmed Mr. Acosta for highly placed employment-related offices in the federal government when President Bush (#43, the son) nominated Mr. Acosta to be:

an NLRB Board Member (2002-2003);
Assistant Attorney General in charge of the US Department of Justice's Civil Rights Division (2003-2005); and
The United States Attorney for the Southern District of Florida (Miami) (2005-2009)

Second, if confirmed, Mr. Acosta, who is Cuban, would be the highest ranking Hispanic in the Trump Administration; and
Third, Mr. Acosta has already served for many years as a federal public servant without any controversy (most people do not even remember his name from over 7 years in high-level federal political offices, let alone remember it associated with any controversial position). Like most Bush Administration appointees, Mr. Acosta is understated, reserved and does not view the federal government with the kind of fear and distrust many prominent business men and women in the emerging Trump Administration cabinet do. No flame thrower here. Mr. Acosta's nomination augurs well for the future continuation of OFCCP for another four years.
Mr. Acosta is a Harvard-trained undergraduate and lawyer who clerked for now US Supreme Court Justice Samuel Alito when then Judge Alito sat on the US Court of Appeals for the Third Circuit (in Philadelphia). Since 2009, Mr. Acosta has been the Dean of Florida International University College of Law.  In 2013, Mr. Acosta also became the Chairman of US Century Bank, the largest domestically owned Hispanic community bank in Florida and one of the 15 largest Hispanic community banks in the United States.
The Senate H.E.L.P Committee has not yet assigned a confirmation Hearing date to Mr. Acosta.
Thursday, February 16, 2017: Senate Confirmed Mick Mulvaney to be Director of the Office of Management and Budget ("OMB")
On a 51-49 nearly party line vote with only Republican Senator John McCain defecting to vote against Mr. Mulvaney, the Senate confirmed Mr. Mulvaney to the delight of Tea Party Republicans to now head OMB. Senator McCain, Chairman of the Senate Armed Services Committee, voted against Mr. Mulvaney's nomination only because Mr. Mulvaney has said he wanted to further shrink the budget of the US Department of Defense. Democrats opposed Mr. Mulvaney because he is a doctrinaire fiscal hawk dedicated to shrinking the size and influence of the federal government and because as the first Republican Congressman in over 140 years from South Carolina's Fifth Congressional District (and propelled by the Tea Party Movement to four terms in Congress), Mr. Mulvaney led a movement in 2013 to shut down the federal government for two weeks when Congress reached an impasse on the federal government budget. As the Director of OMB, Mr. Mulvaney will be President Trump's point man on the federal budget and has the power to disapprove regulatory initiatives of the federal Executive agencies (like OFCCP and the EEOC). Mr. Mulvaney's appointment is a very bad omen for OFCCP. OMB already distrusts OFCCP, so the likelihood of any new OFCCP regulations in the next four years just plummeted from near zero to zero.
---
THIS COLUMN IS MEANT TO ASSIST IN A GENERAL UNDERSTANDING OF THE CURRENT LAW AND PRACTICE RELATING TO OFCCP. IT IS NOT TO BE REGARDED AS LEGAL ADVICE. COMPANIES OR INDIVIDUALS WITH PARTICULAR QUESTIONS SHOULD SEEK ADVICE OF COUNSEL.
Reminder: If you have specific OFCCP compliance questions and/or concerns or wish to offer suggestions about future topics for the OFCCP Week In Review, please contact your membership representative at (866) 268-6206 (for DirectEmployers Association Members), or email Candee at candee@directemployers.org with your ideas.
Receive OFCCP compliance alerts and updates right on your phone! Text the word compliance from your mobile phone to 55678 (all applicable charges and fees set by your cell phone carrier will apply).
Save
Save
Save
Save
Save
Save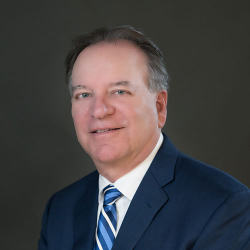 Latest posts by John C. Fox
(see all)