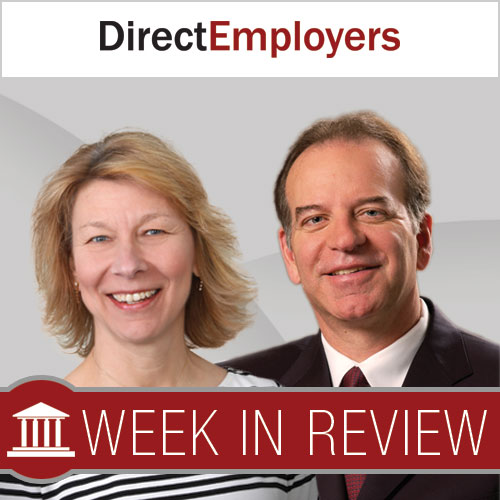 The OFCCP Week in Review (WIR) is a simple, fast and direct summary of relevant happenings in the OFCCP regulatory environment, authored by experts John C. Fox and Candee Chambers. In today's edition, we discuss:
OFCCP filed its first administrative complaint seeking to protect sexual orientation
800 Corporate Scheduling Announcement Letters (CSALs) sent by the OFCCP
Trump Administration began moving acting appointees into Labor positions
Former OFCCP compensation program architect admits no widespread pay discrimination
U.S. Department of Education withdrew the Obama Administration's Title IX transgender bathroom use guidance
Thursday, February 23, 2017: OFCCP Filed it's First Administrative Complaint Seeking to Protect Sexual Orientation
The case is  OFCCP v. AccuWeather, Inc., Dep't of Labor A.L.J., No. 2017-OFC-11. While OFCCP has been taking complaints of sexual orientation discrimination for over a year now, and has also been declining to forward them to the EEOC for investigation despite the fact that the Complaints are individual in nature and not "class-type," BNA recently discovered this OFCCP Complaint against AccuWeather. It is the first enforcement action OFCCP has brought in the administrative courts challenging sexual orientation discrimination as unlawful pursuant to Executive Order 11246. The AccuWeather case is a "denial of access" case in that the only way the company could raise the legal question whether OFCCP has legal authority to prosecute sexual orientation discrimination was to deny OFCCP the right to investigate the claim. The procedural oddities of this case will initially dominate because of the peculiarities of Administrative law which preclude an immediate decision as to whether President Obama and OFCCP had properly delegated legal authority from the Congress to amend the Executive and OFCCP's Rules to make sexual orientation discrimination a form of "sex" discrimination EO 11246 makes unlawful.
Specifically, because OFCCP has codified in a legally effective Final Rule its new position that sexual orientation discrimination violates EO 11246, both the Administrative Law Judge (trying and deciding the case) and the USDOL's Administrative Review Board ("ARB") (which sits as a court of last appellate resort within USDOL), MUST accept as lawful the Secretary's amendment of EO 11246 and of OFCCP's Rule. So, it will not be until AccuWeather appeals into the Federal District Court that it will be able to test OFCCP's legal authority to prosecute sexual orientation discrimination.
Friday, February 17, 2017: OFCCP Sent Out 800 CSALs
OFCCP has exercised its discretion since the George W. Bush (the son) Administration to periodically publish "Corporate Scheduling Announcement Letters" (CSALs) alerting contractors of upcoming OFCCP audit Scheduling Letters (which actually start an audit). The purpose of the CSALs is to help contractors get ready for the coming audit so contractor AAPs and support data will be ready and help increase OFCCP's efficiency when conducting its audit. OFCCP's last CSAL mailing was on November 11, 2014 and included 2500 contractor establishments. OFCCP reportedly:
Mailed approximately 800 CSALs on February 17, 2017 (foreshadowing 800 coming OFCCP audits)
While OFCCP mailed its November 2014 CSALs directly to the establishments to be audited (and not to corporate headquarters), we have received reports that some corporate HQs have received CSALs in this round while it appears OFCCP mailed most of this round to the establishments it intends to eventually audit
Sent CSALs to 375 distinct companies (signaling a continuation of OFCCP's decision over the last 3 years to undertake multiple audits of     corporate audit targets) from among 29 different industries (meaning several hundred industries are relieved to have been missed for audit)
Sent 30 Corporate Management Compliance Evaluation CSALs (i.e. "Glass Ceiling" audit announcements) from among the approximately 800 establishment reviews
NOTE 1: Other than as to the November 2014 CSALs, OFCCP has historically published CSALs to announce audits coming in the following approximately six months.
NOTE 2: OFCCP's recent practice has been to undertake audits of all CSALs it has noticed, even if OFCCP has not started the noticed audits before the end of the Fiscal Year (September 30).
NOTE 3: With this round of CSALs, OFCCP has further reduced the number of audits it seeks to annually undertake to perhaps only 1300 per year, down from the usual 4,300+.OFCCP has undertaken in recent history (approximately 500 already started in the first 5 months of this Fiscal Year 2017 and 800 anticipated in the last 7 months of this Fiscal Year.).
NOTE 4: At the Government Accounting Office's suggestion, and to spread work more evenly across different OFCCP District Offices, OFCCP had recently begun to have its District Offices audit not only beyond their normal geographical District boundaries, but also across Regional Office lines (i.e. the Portland OFCCP Office may audit in Florida or the Jackson, Mississippi OFCCP District Office may audit in the Mid-west). This round of CSALs continues and expands that "out-of-District" audit approach.
Week of February 20, 2017: The Trump Administration Began to Move Acting Political Appointees into Labor Positions
Because of the delay in the appointment of a Secretary of Labor, the White House has slowly and quietly been selecting political appointees to fill employment-related (primarily) staff positions, oftentimes on an Acting basis. Whether these appointees will remain after the Senate confirms Alexander Acosta to be the new Secretary of Labor remains to be seen. Historically, the Senate has quickly confirmed the appointment of the Secretary and she or he then selects subcabinet appointees within the Department to serve him or her. The White House has not yet selected officials to serve in key agency posts, as opposed to staff positions, such as the Wage & Hour Division, OSHA or OFCCP.  Here's what has rolled out recently:
James Sherk, a former Heritage Foundation fellow, will advise President Trump on labor and employment issues in his new position as an Advisor on the White House Domestic Policy Council. The Council recommends White House policy to President Trump.
Nicholas Geale, a former appointee of George W. Bush, has become the Acting Solicitor of Labor. The Solicitor is typically the second most important official at the US Department of Labor and is charged to interpret and prosecute over 400 federal statutes, including the law applicable to all three of OFCCP's enforcement programs.
Geoff Burr, a former construction industry lobbyist at the Associated Builders and Contractors trade association in Washington D.C., is now the Acting Chief of Staff. The Chief of Staff at USDOL is typically one of the most important positions at the Department because like the Solicitor, the Chief has authority across all departments within USDOL and speaks for The Secretary.
Wednesday, February 22, 2017: Former OFCCP Architect of its Compensation Program Admits No Widespread Pay Discrimination
In a Bloomberg BNA interview,  Pam Coukos, designer of OFCCP's compensation investigation program during the Obama Administration, confirmed what Government Contractors have long known: while there is a wage gap, there is not a widespread pay discrimination at Government contractor establishments. Here is a portion of BNA's interview of Ms. Coukos as conducted by Senior BNA Correspondent Lydell C. Bridgeford:
"BNA: The OFCCP's enforcement statistics seem to suggest that the agency isn't finding much pay discrimination during audits. If the Trump Administration doesn't rescind the revised EEO-1 form requiring pay data by sex, race and ethnicity, do you think more employers will start to conduct proactive pay analyses?

Coukos: Most compliance evaluations closed without any adverse findings…

I don't think anyone is saying or would say in examining the pay data that it shows that there's a massive and widespread problem with systemic pay discrimination among all federal contractors reviewed, but you did see the agency more engaged and I think more effective in addressing the problems that do exist."
Wednesday, February 22, 2017: U.S. Department of Education Withdrew the Obama Administration's Title IX Transgender Bathroom Use Guidance
In a letter to public schools, newly confirmed Secretary of Education Betsy DeVos revoked the prior letter guidance of the Obama Administration which threatened to withhold federal funds if the schools did not allow transgender students to use the bathroom of the sex with which they identified. Combined with President Trump's support for LGBT rights (see WIR for February 20, 2017) this development now separates the bathroom access issue from transgender discrimination and leaves it, in the Administration's view, to the 50 state legislatures to balance the competing privacy, safety and civil rights issues which converge as to the otherwise seemingly mundane issue of bathroom use.
NOTE 1: A Texas court has previously issued a nationwide injunction against the Obama Administration's letter threatening to cut off federal funds to those schools which required transgender students to be allowed to use the bathrooms of the sex with which they identify. Presumably the Justice Department will now move to dismiss the Texas case as moot in light of Secretary DeVos' February 22, 2017 letter.
NOTE 2: The case heading towards a Supreme Court of the United States ("SCOTUS") decision involving transgender bathroom rights (Gloucester County (VA) School Board v. Grimm) appears to be on track to be heard in the SCOTUS on March 28th of this year. However, the High Court could now choose not to hear one or both of the questions of law the SCOTUS had previously agreed to decide. The first deals with the legal question whether the lower federal appellate court decision (United States Court of Appeals for the Fourth Circuit in Richmond, Virginia) properly deferred to the Obama Administration letter purportedly requiring state schools to allow transgender student access to the bathrooms of their chosen identity given that the Trump Administration has now withdrawn that guidance and thus perhaps rendering that question moot. The second question the SCOTUS had agreed to decide is nonetheless alive and could allow for decision.. That question is whether a plain reading of Title IX of the 1964 Civil Right Act allows transgender students to access bathrooms of their chosen identity and not those of their biological birth.
NOTE 3: The U.S. Department of Education will continue to receive and process Title IX student complaints about bathroom access, including apparently those complaints students may file complaining about bathroom use by Transgender students in the bathrooms of their identity and not in those of their biological sex.
---
THIS COLUMN IS MEANT TO ASSIST IN A GENERAL UNDERSTANDING OF THE CURRENT LAW AND PRACTICE RELATING TO OFCCP. IT IS NOT TO BE REGARDED AS LEGAL ADVICE. COMPANIES OR INDIVIDUALS WITH PARTICULAR QUESTIONS SHOULD SEEK ADVICE OF COUNSEL.
Reminder: If you have specific OFCCP compliance questions and/or concerns or wish to offer suggestions about future topics for the OFCCP Week In Review, please contact your membership representative at (866) 268-6206 (for DirectEmployers Association Members), or email Candee at candee@directemployers.org with your ideas.
Receive OFCCP compliance alerts and updates right on your phone! Text the word compliance from your mobile phone to 55678 (all applicable charges and fees set by your cell phone carrier will apply).
Save
Save
Save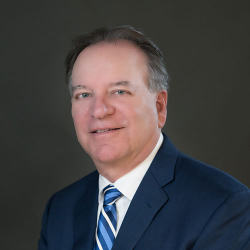 Latest posts by John C. Fox
(see all)