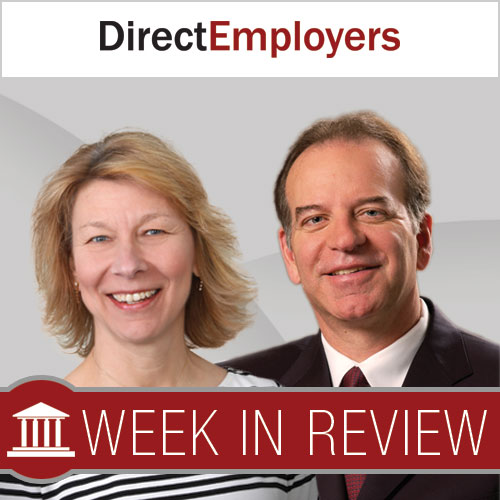 The OFCCP Week in Review (WIR) is a simple, fast and direct summary of relevant happenings in the OFCCP regulatory environment, authored by experts John C. Fox and Candee Chambers. In today's edition, we discuss:
Joint resolution passed by the U.S. Senate killing the FAR Council's rule implementing President Obama's Fair Pay and Safe Workplaces Executive Order
SCOTUS declines to hear Grimm transgender bathroom case
Trump sends Acosta USDOL Secretary nomination to the U.S. Senate
Eleventh Circuit Court of Appeals holds that Title VII does not protect against sexual orientation while protecting "gender non-conformity"
Monday, March 6, 2017: U.S. Senate Passed a Joint Resolution of the Congress to Kill the FAR Council Rule Implementing President Obama's Fair Pay and Safe Workplaces Executive Order
The U.S. Senate passed a "Joint Resolution" on a 49-48 party-line vote (with three abstentions) disapproving the Final Rule the FAR Council issued August 25, 2016 (see WIR for August 29, 2016) and (significantly) which only became legally effective on October 25, 2016 (shortly before the Senate adjourned). The FAR Council is the leadership group (DoD, GSA and NASA) among the federal Executive Branch agencies which coordinates and issues federal Rules which apply to and cut across all federal Executive Branch agencies within the federal government. The FAR Council's Final Rule implemented President Obama's Executive Order 13673  (titled "Fair Pay and Safe Workplaces").

The 1996 Congressional Review Act authorizes The Senate to use an expedited process to review and simply disapprove (in one sentence) Final federal agency Rules which became legally effective in the waning days of a Congressional Session during which the Congress does not have a fair chance to review and disapprove the Rule in arrears of its passage.. (A little known requirement of the CRA is that every Federal government agency publishing a Final Rule must send a copy of the Rule to the House, Senate and Comptroller General for a final review to insure the Rule comports with the Legislators' intent when delegating authority to the President.) Disapprovals are a rare legislative tool. If (and when) President Trump signs this disapproval into law, it will be the fourth time in the 50 day Trump administration and the only the fifth since 1996.
The U.S. House of Representatives had already passed the Joint Resolution on February 2, 2017 before sending it to the Senate for review and Monday's vote. (See WIR from February 6, 2017) Accordingly, the Joint Resolution now goes to President Trump's desk to be signed into law. President Trump has previously said he would sign the Joint Resolution (which will happen this week), so the end is now in sight for the Obama Executive Order which industry most despised of all the Obama Executive Orders.
Hanging Chads:
USDOL's Guidance is also gone: The Joint Resolution did NOT disapprove or withdraw the U.S. Department of Labor's "Guidance" which The Department issued in the Federal Register in parallel with the FAR Council's August 25, 2016 Final Rule because it was unnecessary for the Congress to do so. This was because USDOL did not issue its "Guidance" in the form of a Final "Legislative-Type" Rule (which has the binding force and effect of law), but rather issued the "Guidance" as an "Interpretive Rule", which supplied only USDOL's informal and non-binding interpretation of what USDOL thought the FAR Council Final Rule said. With no Final Rule to interpret, the USDOL Guidance now becomes irrelevant, as a matter of law.
The Justice Department will presumably now move to dismiss as moot (irrelevant) the litigation it had been defending (in the Obama Administration in support of the FAR Council Final Rule and President Obama's EO 13673) in a Texas Federal District Court. That Court had enjoined all but two portions of the Final Rule (the "Paycheck Transparency" and the anti-arbitration requirements) and Executive Order as being unconstitutional (lacking any delegation of authority from the Congress to President Obama to issue his Executive Order 13673 and issue the FAR Council Final Rule)
For those federal contractors which had complied with the "Paycheck Transparency" and/or the anti-arbitration requirement, both of which had become legally effective as to covered federal contractors on January 1, 2017, the issue now becomes whether to continue to comply or roll back to the company's pre-January 1, 2017 pay stubs and arbitration clause.
Monday, March 6, 2017: SCOTUS Declines to Hear Grimm Transgender Bathroom Case
At its regularly scheduled Monday conference, the eight Justices of the U.S. Supreme Court, without dissent, voted to not hear the case of Gavin Grimm, the transgender biological woman who identifies as a male and whose Gloucester County, Virginia High School had barred Mr. Grim from using the Boys bathroom. The Supreme Court gave no explanation for its decision to reverse its October 28, 2016 decision (see WIR from October 31, 2016) to hear the case and decide the question whether the Congress, in passing Title IX in 1964, intended to protect gender identity. However, the Court had recently asked lawyers in the case to brief the question whether the Supreme Court should now stand down given the procedural irregularity which had recently cropped up in the case. That development would have caused the Court to review the lower appellate Court's opinion (from the U.S. Court of Appeals for the Fourth Circuit in Richmond, VA) which rested its decision in favor of Mr. Grimm in part on an Obama Administration letter which the Trump Administration had recently withdrawn. The Obama letter had threatened to withdraw federal funds from all public schools in the nation receiving them if the schools did NOT allow transgender students to use the bathrooms of the gender with which they identified even if different from their gender at birth. The SCOTUS also vacated the lower court decision in favor of Mr. Grimm and remanded the case to the lower courts for further proceedings.
While the SCOTUS' action is a major setback for those advocating transgender bathroom rights matching their identity and not one's biological gender at birth, this case could return to the SCOTUS after another decision by the appellate court or from some other transgender bathroom use case wending its way through the federal courts.
Tuesday, March 7, 2017: Trump (Finally) Sends Acosta USDOL Secretary Nomination to the U.S. SENATE
The date was originally set for Wednesday May 15 but is now set for Wednesday March 22, 2017 at 9:00am. President Trump called away U.S. Senate Health, Education, Labor and Pensions Committee Chairman Lamar Alexander (R-TN) to join him at a campaign rally (what campaign?) in Tennessee now scheduled for March 15, forcing the rescheduling. The H.E.L.P. Committee will video stream  the Hearing in real time. The 9:00 am start signals a full day of active questioning.
Friday, March 10, 2017: The Eleventh Circuit Court of Appeals Holds That Title VII Does Not Protect Against Sexual Orientation While Nonetheless Protecting "Gender Non-conformity"
The case is Evans v. Georgia Regional Hospital; Moss, et al, (11th Cir 03/10/2017). Evans is a major setback for advocates that Title VII protects "sexual orientation" and for the EEOC. Evans, was a lesbian security guard. She filed suit alleging her hospital employer discriminated unlawfully against her based on sexual orientation and "gender non-conformity" (i.e. "sexual stereotyping"), and retaliation. The federal District Court dismissed Evans' complaint, with prejudice (thus not allowing Ms. Evans to amend her complaint). The 11th Circuit Court of Appeals (in Atlanta) affirmed in part, and vacated and remanded in part.
In sum, the 11th Circuit found that Title VII made "gender non-conformity" unlawful discrimination pursuant to Title VII, while refusing to find that Title VII made "sexual orientation" discrimination unlawful. The 11th Circuit thus separated into two camps the claims of sexual stereotyping (protected) and "sexual orientation" discrimination (unprotected). However, because Ms. Evans had initially proceeded as her own lawyer ("pro se") and had not properly pled facts in her Complaint to make out a proper claim of "gender non-conformity", the 11th Circuit gave Ms. Evans another chance and vacated the District Court's Order dismissing Ms. Evan's gender non-conformity claim, with prejudice. Accordingly, the 11th Circuit remanded the case to the District Court (the trial court) with instructions to grant Ms. Evans the opportunity to amend her "gender non-conformity" claim while affirming the portion of the District Court's Order dismissing Evan's "sexual orientation" claim. The EEOC and "sexual orientation" advocates have argued that "sexual orientation" discrimination is simply another type of sex-based discrimination like "sexual stereo-typing" and thus Title VII protects against both sexual stereotyping and "sexual orientation" discrimination. Here's the lifeline the 11th Circuit threw Ms. Evans as to her "gender nonconformity" claim:
"Even though we hold, infra, that discrimination based on gender nonconformity is actionable, Evans's pro se complaint nevertheless failed to plead facts sufficient to create a plausible inference that she suffered discrimination. (citation omitted). In other words, Evans did not provide enough factual matter to plausibly suggest that her decision to present herself in a masculine manner led to the alleged adverse employment actions. Id. Therefore, while a dismissal of Evan's gender non-conformity claim would have been appropriate on this basis, these circumstances entitle Evans an opportunity to amend her complaint one time unless doing so would be futile."

*       *        *        *        *        *        *        *        *        *       *        *

"Discrimination based on failure to conform to a gender stereotype is sex-based discrimination. Glenn v. Brumby, 663 F.3d 1312, 1316 (11th Cir. 2011) (citing Price Waterhouse v. Hopkins, 490 U.S. 228 (1989), superseded by statute on other grounds, 42 U.S.C. § 2000e-5(g)(2)(B) (1991)."
As to Ms. Evan's' separate "sexual orientation" claim, however, the 11th Circuit felt that its hands were tied by an earlier 11th Circuit decision in a case called  Blum v. Gulf Oil Corp., 597 F2d 936 (1979). The Blum case had found that the Congress had not intended to make "sexual orientation" discrimination unlawful pursuant to Title VII. Moreover, the 11th Circuit noted that every other appellate court in the country which had addressed the question (11 of the 12 federal appellate courts) had held that Title VII did not make "sexual orientation" discrimination unlawful.
"Finally, even though they disagree with the decisions, Evans and the EEOC acknowledge that other circuits have held that sexual orientation discrimination is not actionable under Title VII. e.g., Higgins v. New Balance Athletic Shoe, Inc., 194 F.3d 252, 259 (1st Cir. 1999) ("Title VII does not proscribe harassment simply because of sexual orientation."); Simonton v. Runyon, 232 F.3d 33, 36 (2d Cir. 2000) ("Simonton has alleged that he was discriminated against not because he was a man, but because of his sexual orientation. Such a claim remains non-cognizable under Title VII."); Bibby v. Phila. Coca Cola Bottling Co., 260 F.3d 257, 261 (3d Cir. 2001) ("Title VII does not prohibit discrimination based on sexual orientation."); Wrightson v. Pizza Hut of Am., 99 F.3d 138, 143 (4th Cir. 1996), abrogated on other grounds by Oncale v. Sundowner Offshore Servs., 523 U.S. 75 (1998) ("Title VII does not afford a cause of action for discrimination based upon sexual orientation…"); Vickers v. Fairfield Med. Ctr., 453 F.3d 757, 762 (6th Cir. 2006) ("[S]exual orientation is not a prohibited basis for discriminatory acts under Title VII."); Hamner v. St. Vincent Hosp. & Health Care Case: 15-15234 Date Filed: 03/10/2017 Page: 15 of 55 16 Ctr., Inc., 224 F.3d 701, 704 (7th Cir. 2000) ("[H]arassment based solely upon a person's sexual preference or orientation (and not on one's sex) is not an unlawful employment practice under Title VII."); Williamson v. A.G. Edwards & Sons, Inc., 876 F.2d 69, 70 (8th Cir. 1989) ("Title VII does not prohibit discrimination against homosexuals."); Rene v. MGM Grand Hotel, Inc., 305 F.3d 1061, 1063-64 (9th Cir. 2002) ("[A]n employee's sexual orientation is irrelevant for purposes of Title VII. It neither provides nor precludes a cause of action for sexual harassment. That the harasser is, or may be, motivated by hostility based on sexual orientation is similarly irrelevant, and neither provides nor precludes a cause of action."); Medina v. Income Support Div., 413 F.3d 1131, 1135 (10th Cir. 2005) ("Title VII's protections, however, do not extend to harassment due to a person's sexuality…Congress has repeatedly rejected legislation that would have extended Title VII to cover sexual orientation.") (internal quotations omitted). Evans and the EEOC question these decisions, in part, because of Price Waterhouse and Oncale. Whether those Supreme Court cases impact other circuit's decisions, many of which were decided after Price Waterhouse and Oncale, does not change our analysis that Blum is binding precedent that has not been overruled by a clearly contrary opinion of the Supreme Court or of this Court sitting en banc. Accordingly, we affirm the portion of the district court's order dismissing Evan's sexual orientation claim."
---
THIS COLUMN IS MEANT TO ASSIST IN A GENERAL UNDERSTANDING OF THE CURRENT LAW AND PRACTICE RELATING TO OFCCP. IT IS NOT TO BE REGARDED AS LEGAL ADVICE. COMPANIES OR INDIVIDUALS WITH PARTICULAR QUESTIONS SHOULD SEEK ADVICE OF COUNSEL.
Reminder: If you have specific OFCCP compliance questions and/or concerns or wish to offer suggestions about future topics for the OFCCP Week In Review, please contact your membership representative at (866) 268-6206 (for DirectEmployers Association Members), or email Candee at candee@directemployers.org with your ideas.
Receive OFCCP compliance alerts and updates right on your phone! Text the word compliance from your mobile phone to 55678 (all applicable charges and fees set by your cell phone carrier will apply).
Save
Save
Save
Save
Save
Save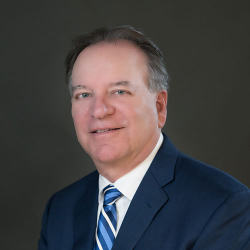 Latest posts by John C. Fox
(see all)