The OFCCP Week in Review (WIR) is a simple, fast and direct summary of relevant happenings in the OFCCP regulatory environment, authored by experts John C. Fox and Candee Chambers. In today's edition we discuss:
Nomination hearing completed for Alexander Acosta–next stop, Senate H.E.L.P. Committee March 30, 2017
Judge Neil Gorsuch ended his nomination hearings
Wednesday, March 22, 2017: Acosta Nomination Hearing Completed: Next Stop is Senate H.E.L.P. Committee Vote This Thursday, MARCH 30, 2017
The Senate Health, Education, Labor and Pensions Committee will undoubtedly vote this Thursday to forward the name of Alexander Acosta to the Senate for Floor Vote of all U.S. Senators. Mr. Acosta needs only a simple majority vote from the H.E.L.P. Committee to advance to the full Senate for a confirmation vote. Since Republicans control a majority of the votes in Committee, there should be no problem for Mr. Acosta to proceed to the Senate for a vote. Also, Mr. Acosta needs only a simple majority of the Senate's 100 Senators to win confirmation (i.e. 50 votes, since in the event of a tie the Vice President would vote and cause Mr. Acosta to win nomination upon a 51-50 vote) However, given the coming 11 day Senate Recess from April 10-21, it is unlikely the Senate will be able to set the Senate Floor Vote until the end of April.
Wednesday, March 23, 2017: Judge Neil Gorsuch Ended His Nomination Hearings
After three days, and few "fireworks", the Senate Judiciary Committee finished its examination of Judge Neil Gorsuch for a position as Associate Justice of the US Supreme Court. The Committee has thus far not set a date to vote to forward Judge Gorsuch's name to the full Senate for a nomination vote. Assuming Republicans stay united, as is expected, the Committee could easily vote to forward Judge Gorsuch's name to the full Senate for a Floor vote. However, Democrats, led by Minority Leader Charles Schumer, have already announced a filibuster of Judge Gorsuch's nomination if and when his name goes to the full Senate for a vote. If and when the Democrat's filibuster occurs, it will then take 60 votes to end the filibuster. There are two ways to end the filibuster and thus bring on a vote of the full Senate which would then require only 50 votes to confirm Judge Gorsuch's nomination. First, eight Democrats could switch sides and agree to vote to end the filibuster. (That might happen for fear of option 2, discussed next, and given that two sitting Supreme Court Justices are over age 80 thus give President Trump potentially two more opportunities to soon nominate Supreme Court candidates.) Second, Senate Republicans could detonate the so-called "Nuclear Option": that is, vote to reduce the US Supreme Court nomination voting threshold to a simple majority (50 votes, and upon a tie, the Vice President would vote to break it in favor of The President). Remember, too, that Republicans control 52 seats in the Senate, so they can lose two Republicans and still confirm Judge Gorsuch with no Democrat votes in favor of his nomination. Democrats are privately discussing voting to allow Judge Gorsuch to be eventually seated on the US Supreme Court knowing Republicans could eventually force Judge Gorsuch through by deploying the "Nuclear Option" and also knowing that there is little responsible objection to Judge Gorsuch. And, if Republicans deploy the "Nuclear Option", and two more seats do in fact open on the US Supreme Court within the next 3 1/2 years, or so, the Senate voting bar will have been lowered considerably and thus would allow Republicans to confirm even very controversial candidates without any effective recourse by Democrats. Remember, too, with the Senate recess coming up during a third of April, this political drama will likely drag out for the next 6-8 weeks. So, sit back, be patient and watch some Olympic Gold Medal level high stakes back room politics unfurl in coming weeks.
---
THIS COLUMN IS MEANT TO ASSIST IN A GENERAL UNDERSTANDING OF THE CURRENT LAW AND PRACTICE RELATING TO OFCCP. IT IS NOT TO BE REGARDED AS LEGAL ADVICE. COMPANIES OR INDIVIDUALS WITH PARTICULAR QUESTIONS SHOULD SEEK ADVICE OF COUNSEL.
Reminder: If you have specific OFCCP compliance questions and/or concerns or wish to offer suggestions about future topics for the OFCCP Week In Review, please contact your membership representative at (866) 268-6206 (for DirectEmployers Association Members), or email Candee at candee@directemployers.org with your ideas.
Receive OFCCP compliance alerts and updates right on your phone! Text the word compliance from your mobile phone to 55678 (all applicable charges and fees set by your cell phone carrier will apply).
Save
Save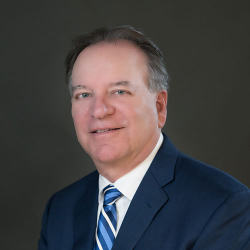 Latest posts by John C. Fox
(see all)