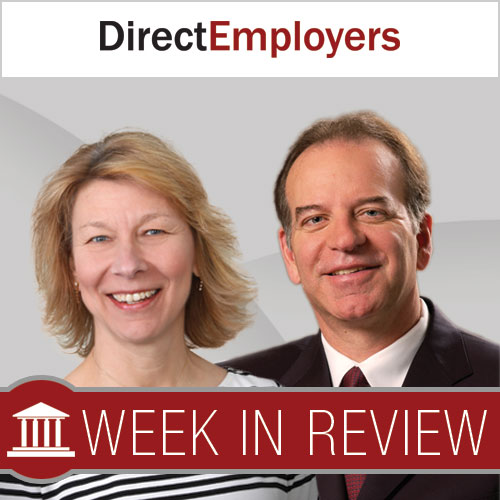 The OFCCP Week in Review (WIR) is a simple, fast and direct summary of relevant happenings in the OFCCP regulatory environment, authored by experts John C. Fox and Candee Chambers. In today's edition we discuss:
"Ban the Box" legislation introduced by Congress, which proposed to limit federal contract bidders
Judge Neil Gorsuch goes over the top to become Justice Gorsuch
Wednesday, April 5, 2017: Congress Introduced "Ban the Box" Legislation (until a conditional offer) Which Proposed to Limit Bidders on Federal Contracts
Representatives Darryl Issa (R-CA) and Elijah E. Cummings (D-MD) introduced the measure in the U.S. House of Representatives on April 5, 2017. Senator Cory Booker (D-NJ) introduced a companion bill in the U.S. Senate on the same day (with no co-sponsors: an early sign of little support for the bill). Both bills would ban federal contracting agencies AND bidders on federal contracts from making criminal history inquiries (i.e. "background checks") of employees who would work on or under the federal contract before the contractor made a conditional offer of employment. Most companies which currently undertake criminal history checks do this anyway to avoid the otherwise unnecessary costs of criminal history checks and the otherwise delay in conducting hiring pre-screens of those expressing interest in employment. A hidden complexity of these bills, too, is the determination of which employees would work on or under the federal contract. This is an administrative problem which has plagued prior (OFCCP) federal regulation, for example, pointed at only those employees of government contractors supporting the federal contract work.
Reportedly 18 states and over 100 lesser state entities (counties/cities/towns/villages; etc) have enacted in recent years some form of "Ban the Box" (BTB) legislation as a way to help increase the employment of those candidates for employment (especially African Americans) disproportionately excluded from employment by criminal history background checks. There is no provision in the Issa/Cummings/Booker bills to "preempt" contrary or more restrictive (on employers) state or local BTB legislation. Such a preemption would have the tonic effect of rendering void all contrary or more extensive state and local BTB rules. Absent preemption, employers which are also federal contractors subject to any federal BTB contracting rules (should these measures pass into law) would have to keep abreast of and comply simultaneously with all federal, state and local BTB prohibitions.
Friday, April 7, 2017: Judge Neil Gorsuch Goes Over the Top and Becomes Justice Gorsuch
The United States Senate floor vote was 54-45 to give Judge Gorsuch more than the 51 vote "simple majority" he needed to be confirmed. (Republican Johnny Isakson (R-GA) did not vote as he was recovering from surgery, but sent in a note indicating he would have voted for Judge Gorsuch had he been able to do so). Senators on Tuesday April 4 originally voted on Judge Gorsuch's nomination but turned it back 56-44 (four Democrats "broke party rank" and voted for Gorsuch) when the voting required a "supermajority" of 60 votes to confirm. That failed nomination vote then set the stage Thursday April 6 for Senate Majority Leader McConnell to call for a cloture vote to end the Democrat filibuster of Judge Gorsuch and thus lower the voting requirement to a 51 vote "simple majority." That highly controversial vote passed along strict party lines 52-48 and thus foreshadowed Judge Gorsuch's coming successful nomination vote. Then, with the confirmation vote total now dropped 9 votes to a "simple majority" of 51 or more Senators instead of a "supermajority" of 60 "Yes" confirmation votes, the Senate voted on Friday April 7 as to Judge Gorsuch's nomination yet again. This is when Judge Gorsuch went over the top 54-45. Senate Republican Majority Leader Mitch McConnell had dubbed the cloture vote to break the Democratic filibuster of Judge Gorsuch the "nuclear option" because Senators viewed it to be so controversial and extreme relative to longstanding and hidebound Senate tradition. The cloture vote dropped the vote requirement to confirm a Justice of the U.S. Supreme Court from 60 (a "supermajority" vote) to only 51 votes (as Democrats had done for the first time in Senate history in 2013 as to all other confirmation votes for federal government appointees in the Obama Administration and as to all federal judges other than positions on the U.S. Supreme Court).
Facing tough re-election battles next year in states Donald Trump won by substantial popular vote margins, Democrats Heidi Heitkamp (D-ND: 63% for Trump), Joe Donnelly (D-IN: 57% for Trump) and Joe Manchin (D-WV: 67% for Trump) broke the party line and voted in favor of Judge Gorsuch in both voting rounds. (Michael Bennet (D-CO) voted in favor of cloture to break the Democratic filibuster of Judge Gorsuch, but then voted against Judge Gorsuch). Judge Gorsuch will be sworn in during two ceremonies today. During the first ceremony in the Supreme Court, Chief Justice John Roberts will administer the constitutional oath and later, in the Rose Garden at the White House, Justice Anthony M. Kennedy, for whom Gorsuch once served as a clerk, will administer the second oath that all justices must take. This is the first time in history that a former clerk for a Supreme Court Justice will now also serve on the Court with the Justice the clerk once served. Justice Gorsuch will be on the job at the U.S. Supreme Court tomorrow and may sit on and hear all cases coming before the Court on or after Tuesday morning. He is expected to attend his first "private conference" of the Justices on Thursday. It is at these conferences the Justices decide which cases seeking review before the U.S. Supreme Court to hear and which to reject.
Related: With Judge Gorsuch's nomination now out of the way, Republicans will now turn to ramming through federal judicial appointments which have stacked up ever since Republicans won the Senate back in 2012 and despite a "simple majority" vote rule in place for federal judges since 2013. There are now 126 federal appellate and federal District court (trial judge) vacancies (or 14%) within the federal Judiciary. With the logjam now broken, watch for Republicans to start "running the table" with 20 months to go before a new Senate is seated (although Republicans are currently projected to likely increase their majority status, and perhaps substantially so).
---
THIS COLUMN IS MEANT TO ASSIST IN A GENERAL UNDERSTANDING OF THE CURRENT LAW AND PRACTICE RELATING TO OFCCP. IT IS NOT TO BE REGARDED AS LEGAL ADVICE. COMPANIES OR INDIVIDUALS WITH PARTICULAR QUESTIONS SHOULD SEEK ADVICE OF COUNSEL.
Reminder: If you have specific OFCCP compliance questions and/or concerns or wish to offer suggestions about future topics for the OFCCP Week In Review, please contact your membership representative at (866) 268-6206 (for DirectEmployers Association Members), or email Candee at candee@directemployers.org with your ideas.
Receive OFCCP compliance alerts and updates right on your phone! Text the word compliance from your mobile phone to 55678 (all applicable charges and fees set by your cell phone carrier will apply).
Save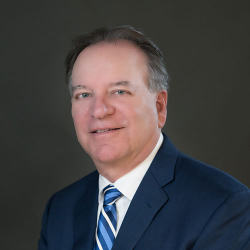 Latest posts by John C. Fox
(see all)