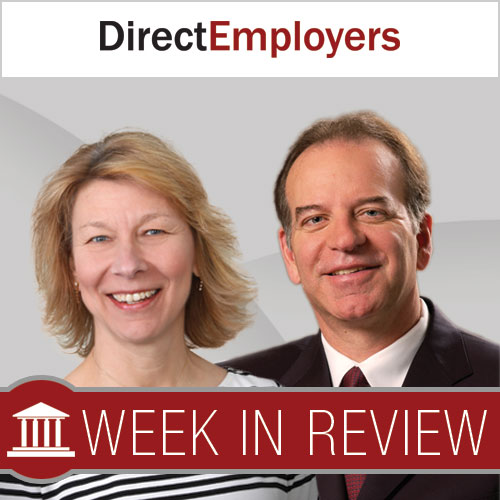 The OFCCP Week in Review (WIR) is a simple, fast and direct summary of relevant happenings in the OFCCP regulatory environment, authored by experts John C. Fox and Candee Chambers. In today's edition we discuss:
Team Trump still struggling to get on the playing field
The OMB told all federal executive agencies–including the USDOL–to start planning to reorganize and downsize
The Political rugby scrum over the EEO-1 compensation reporting component is in high gear
USDOJ drops lawsuit against North Carolina's now revoked HB2 (aka "Bathroom Bill")
Monday, April 10, 2017: Team Trump is Still Struggling to get its Team on the Playing Field
For some jobs, showing up, it is said, is half the job. According to the Political Appointee Tracker the Partnership for Public Service  published on this date (the number changes on most days the Senate is in session), of 554 of the Trump Administration's most important political appointee positions requiring Senate confirmation, 478 (86%) had no nominees. In addition, The White House had announced only another 35 nominees as of April 10 who are in various stages of completing their confirmation process. The Senate has reportedly confirmed to date a paltry 22 Trump Administration nominees after 80 days in office (through April 10). OFCCP is among those agencies currently lacking even a nominee to lead the agency as its Director. In the meantime in these agencies without Trump Administration political leadership, career employees continue to run the agencies on an "interim" "acting" basis. Most will be loath to change their operational methods from the past and thus will "just keep on truckin' on" following in their footsteps from the Obama Administration.
Wednesday, April 12, 2017: So it Starts; The Office of Management & Budget Tells All Federal Executive Agencies, Including USDOL, to Start Planning to Reorganize and Downsize
"Budget Hawk" OMB Director Mick Mulvaney sent a detailed 14 page single-spaced "Memorandum" on this date to all federal Executive Branch agencies. The Memorandum put teeth into three prior Trump orders:
January 23, 2017: "Presidential Memorandum" ("PM") establishing an immediate hiring freeze in the Executive Branch of Government. Mulvaney's April 12 Memorandum explained that the January 23rd Hiring Freeze PM "ensured immediate action was taken to halt the growth of the Federal Workforce until a 'long-term plan to reduce the size of the Federal Government's workforce' is put in place". Director Mulvaney's April 12, 2017 Memorandum then lifted the Hiring Freeze BUT now directs the agencies to create more detailed and specific agency plans to now force agency closures, employee transfers and terminations;
March 13, 2017: President Trump issued an Executive Order directing agencies to begin the process of reorganizing along the lines of the President's (about to then be unveiled) Fiscal Year 2018 budget. This Executive Order directed agencies to start a top-to-bottom review of the need and utility of every federal Executive Branch agency and agency practice to root out duplication and unnecessary cost. The White House instructed the agencies to "start from scratch" with a pencil in one hand and a blank piece of paper in the other and start to design the agency of today as though the current agency did not exist.
March 16, 2017: President Trump submitted to The Congress his "Budget Blueprint" (i.e. "skinny budget"—which lacked sub-Department budgets such as for agencies within the USDOL like OFCCP, the Wage-Hour Division and OSHA) but gave guidance in general that as to the U.S. Department of Labor that 21% budget cuts were ostensibly coming (but only after Congressional approval). (See OFCCP WIR: March 20, 2017)
In conjunction with the April 12 Mulvaney Memorandum, Senior White House staffers also met April 11 with CEOs to obtain their suggestions for reorganization. Director Mulvaney has also been quoted as saying that the Trump OMB, as the Obama OMB sought unsuccessfully to do, is looking at the possibility of restructuring by combining common functions from across numerous government departments  (i.e. all issues dealing with trade in a "Trade Department"). As applied to discrimination law functions, one could only speculate that any "functional combination" considerations could revitalize merger discussions between OFCCP and the EEOC.
Timelines: While President Trump's March 13, 2017 (Reorganization) Executive Order gave Director Mulvaney and his OMB until March 13, 2018 to submit a plan to reorganize the Executive Branch of the federal government, the April 12 Mulvaney Memorandum steps up the pace of reorganization by a full year by pegging substantial near-term change to early 2018 and long term and final change to the FY2019 budget submission due (initially) to OMB in September 2017. Director Mulvaney has identified these five significant dates:
"Immediately" begin to take actions within each federal Executive Branch agency to achieve "near-term" workforce reductions and cost savings, including planning for funding levels set out in the President's FY2018 Budget (which as to the USDOL as a whole would reduce spending by about 21%).
June 30, 2017: agencies must send "high-level" drafts of their "Agency Reform Plans" to OMB and must have developed a Plan to "maximize employee performance" by June 30, 2017.
September 2017: agencies must submit "Agency Reform Plans" to OMB, including long-term workforce reductions.
"First of next year" [2018]: Director Mulvaney has predicted "real, tangible ideas" out of President Trump's Executive Order to reorganize the federal government will be published.
FY2019 Budget (which begins October 1, 2018). Director Mulvaney told media outlets that "what grows out of this [Executive Order reorganization process] will be hardwired into the 2019 budget, which begins in September" [2017]. "That is when agencies start their budget planning."
Wednesday, April 12, 2017: The Political Rugby Scrum Over the EEO-1 Compensation Reporting Component is in High Gear–Game On!
April 12 was the witching day when OMB was seeking to receive comments about whether to withdraw or keep the EEOC's new and controversial EEO-1 Compensation reporting component. All the usual suspects entered appearances. The business groups, joined by Senate Health, Education, Labor and Pension Committee Chairman Lamar Alexander (R-TN) and Senator Pat Roberts (R-KS) wrote letters to OMB complaining the EEO-1 compensation data reporting requirement was both burdensome and not useful to address compensation discrimination (of which there is reportedly little anyway). The US Chamber of Commerce, for example, reported the cost was about $400M per year in direct costs for the approximately 61,000 companies obligated to file the data and as much as $1.3B, including soft costs such as overhead.  Civil rights groups, led by the venerable umbrella organization of the civil rights movement known as the Leadership Conference on Civil Rights, pushed back in letters to OMB saying the compensation reports were vital and necessary. Neither side offered any new arguments. OMB is considering whether to pull back the compensation reports, and likely will do so in the fall of this year when President Trump will next have a majority of Republican Commissioners running the EEOC. The first EE0-1 report with the new compensation data component is not due to be filed until March 31, 2018.
Friday, April 14, 2017: USDOJ Drops Lawsuit Against North Carolina's Now Revoked HB2 "Bathroom Bill"
It was a simple filing: two sentences. All parties stipulated to the dismissal. The USDOJ's withdrawal was occasioned by the state of North Carolina's earlier withdrawal of HB2 (See OFCCP WIR: April 3, 2017) now making moot the litigation. LGBTQ advocacy groups remain unsatisfied since North Carolina state law still does not protect gender identity. North Carolina will thus continue to be a "battleground state" despite the state's efforts and hopes to have now put its controversial "Bathroom Bill" behind it.
---
THIS COLUMN IS MEANT TO ASSIST IN A GENERAL UNDERSTANDING OF THE CURRENT LAW AND PRACTICE RELATING TO OFCCP. IT IS NOT TO BE REGARDED AS LEGAL ADVICE. COMPANIES OR INDIVIDUALS WITH PARTICULAR QUESTIONS SHOULD SEEK ADVICE OF COUNSEL.
Reminder: If you have specific OFCCP compliance questions and/or concerns or wish to offer suggestions about future topics for the OFCCP Week In Review, please contact your membership representative at (866) 268-6206 (for DirectEmployers Association Members), or email Candee at candee@directemployers.org with your ideas.
Receive OFCCP compliance alerts and updates right on your phone! Text the word compliance from your mobile phone to 55678 (all applicable charges and fees set by your cell phone carrier will apply).
Save
Save
Save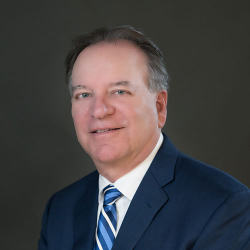 Latest posts by John C. Fox
(see all)