The OFCCP Week in Review (WIR) is a simple, fast and direct summary of relevant happenings in the OFCCP regulatory environment, authored by experts John C. Fox, Candee Chambers and Jennifer Polcer. In today's edition they discuss:
USDOL & EEOC published equally bland semi-annual regulatory agendas
U.S. House of Representatives Appropriations Committee approved USDOL FY2018 budget
U.S. House of Representatives Appropriations Committee rider forbade the EEOC to spend any money on the new EEO-1 compensation reporting section
OFCCP sought updates and additions to their Employee Referral Resource Directory (ERRD)
USDOL Published a Bland Semi-Annual Regulatory Agenda
Wednesday, July 19, 2017
The Agenda predicts and announces expected regulatory activity in generally the next six-month period–to the end of calendar 2017.
OFCCP proposed no regulatory activity.
The Wage-Hour Division is proposing an "information collection" (i.e. request for comment from the public) with respect to the controversial Obama Administration so-called "overtime" Rule which raised dramatically the minimum salaries exempt professionals had to earn to meet the "salaried basis" test. (See OFCCP Week in Review: July 3, 2017)
Wage-Hour also proposes to publish a proposed Rule to pull back the almost as controversial "Tip Pooling" Rules which currently limit employers from availing themselves of a "tip credit" if they pay tipped employees directly the full minimum wage.
The EEOC Published a Bland Semi-Annual Regulatory Agenda
Wednesday, July 19, 2017
No surprises.
U.S. House of Representatives Appropriations Committee Approved USDOL FY2018 Budget
Wednesday, July 19, 2017
No surprises. This is the ~16% overall proposed budget reduction for USDOL and the ~10.2% proposed reduction to OFCCP's coming budget (from ~$105M to $88M) we previously reported emerged at the Committee's mark-up of the bill. (See OFCCP Week in Review: July 17, 2017) The very important next step is to wait for the U.S. Senate Appropriations Committee to release its USDOL Budget proposal for FY2018. There is no date set for that Bill, but it should be within the next two weeks since the new Fiscal Year (begins October 1) is now only 9 weeks away. Senate Majority Leader Mitch McConnell also last week summarily delayed the Senate's statutorily enacted and traditional August Recess by two full weeks to keep lawmakers working until mid-August to pass The White House's agenda, including hopefully an FY2018 budget.
A U.S. House of Representatives Appropriations Committee Rider Forbade the EEOC to Spend Any Money on the New EEO-1 Compensation Reporting Section
Friday, July 21, 2017
Confirming a rumor circulating for weeks on Capitol Hill that the House may restrict the EEOC's funds to prevent it from implementing the new EEO-1 reporting requiring corporate compensation revelations, the U.S. House of Representatives Appropriations Committee on Friday approved a proposed FY2018 budget (begins October 1, 2017). However, Representative Andy Harris (R-Md) successfully attached a rider to the Bill restricting the EEOC from expending any monies on the compensation collection component of the new EEO-1 report (now due March 31, 2018). As with the USDOL Budget, and all other budgets the House Appropriations Committee has now approved and put forward in The House of Representatives, it is now the Senate Appropriation Committee's turn to approve and publish its budget. The Senate Budget could adopt, or in a later conference with the House Appropriations Committee, adopt the House's budget rider to limit the EEOC's ability to spend money to pursue the compensation component of its new EEO-1 Report. RECAP: there are now three possible vehicles to stop the EEO-1 Report with its current component 2 compensation reporting requirement:
The EEOC could get a full panel of three Republicans of the five EEOC Commissioners and who could vote to repeal the compensation component = most difficult and slowest path;
The Office of Management Budget could deny the EEOC permission to deploy the new EEO-1 under OMB's Paperwork Reduction Act authority which is now pending review at OMB = second easiest and the quickest and most certain path;
The Budget rider could stick and block the EEOC's action = easiest path if Republicans have the votes in the next three weeks to pass an EEOC budget with the rider.
Skirmish lines are now forming in the Halls of Congress. TBD.
Friday, July 21, 2017
The OFCCP is reaching out to potential outreach sources for inclusion in their Employee Referral Resource Directory to enable government contractors to build additional opportunities for outreach and positive recruitment. Updated regulations for VEVRAA and Section 503 now have requirements for contractors to build relationships with outreach sources in order to meet their Benchmark for hiring for protected veterans and their utilization goal for individuals with disabilities. Government contractors must measure their effectiveness in outreach and positive recruitment efforts and the ERRD is one suggested method for doing so. DirectEmployers Members already have access to the ERRD built in to their Partner Relationship Manager (PRM) and can download detailed reports for inclusion in their AAP's and in their Outreach Effectiveness Assessments.
---
THIS COLUMN IS MEANT TO ASSIST IN A GENERAL UNDERSTANDING OF THE CURRENT LAW AND PRACTICE RELATING TO OFCCP. IT IS NOT TO BE REGARDED AS LEGAL ADVICE. COMPANIES OR INDIVIDUALS WITH PARTICULAR QUESTIONS SHOULD SEEK ADVICE OF COUNSEL. Reminder: If you have specific OFCCP compliance questions and/or concerns or wish to offer suggestions about future topics for the OFCCP Week In Review, please contact your membership representative at (866) 268-6206 (for DirectEmployers Association Members), or email Jennifer at jpolcer@directemployers.org with your ideas.
Receive OFCCP compliance alerts and updates right on your phone! Text the word compliance from your mobile phone to 55678 (all applicable charges and fees set by your cell phone carrier will apply).
Save
Save
Save
Save
Save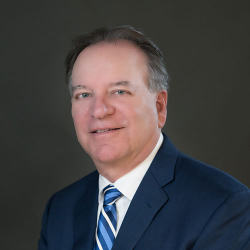 Latest posts by John C. Fox
(see all)