The OFCCP Week in Review (WIR) is a simple, fast and direct summary of relevant happenings in the OFCCP regulatory environment, authored by experts John C. Fox, Candee Chambers and Jennifer Polcer. In today's edition, they discuss:
Class waiver upheld without an arbitration agreement
DOL shut down OSHA's injury reporting system amid possible security breach
EEOC permitted a subpoena after Right to Sue issued
"I was arrested under the ugly law…" and more from the 2017 NASWA Veterans Conference
OFCCP announced compliance assistance Town Halls
NPRM: HIRE Vets Medallion Award
U.S. Court of Appeals for the Fifth Circuit (New Orleans) Upholds Employee Class Waiver–Even Without Arbitration Agreement

DOL Shuts Down OSHA's Injury Reporting System Amid Possible Security Breach

Monday, August 14, 2017
DOL temporarily suspended OSHA's Injury Tracking Application after news of a potential compromise of a company's electronic data/user information. The company was notified but was not publicly identified.
As a result, OSHA's website currently shows an alert stating "due to technical difficulties with the website, some pages are temporarily unavailable." The portal went live Aug. 1, although the initial compliance phase of the regulation is not scheduled to take effect until Dec. 1.
The Trump Administration suspended a 2016 regulation requiring businesses with 250 or more employees to report employee injuries electronically in this system although some companies had already begun entering data in the system.
No confidential information has been collected or potentially breached at this time, and plans are now for OSHA to do the necessary testing to ensure additional breaches do not occur should the suspension of the process be reversed which is under consideration at this time.
US Court of Appeals for the Seventh Circuit Allows EEOC Subpoena for Documents After It Issues a Notice for Right to Sue to Charging Parties

Tuesday, August 15, 2017
The case is EEOC v. Union Pacific Railroad, 15-3452 (Aug. 15, 2017).
The context: two newly hired African American Signal Helpers survived their probationary period only to be laid off in a reorganization shortly after they applied to test out of the position to become Assistant Signalmen. Both Signal Helpers then filed Charges with the EEOC alleging that Union Pacific's failure to give them the Assistant Signalmen test constituted unlawful race discrimination.
The EEOC then issued a Notice of Right to Sue and thus exhausted the administrative remedies of both CPs (Charging Parties) before the Commission and thus entitling both CPs to now advance beyond the Commission and file a Complaint in the federal District Court. The CPs then filed suit.
While that Complaint was pending in the federal Court, the EEOC then filed an information request with and then issued a subpoena to Union Pacific, with which UP refused to comply. The EEOC subpoena demanded access to documents about the Signal Helper position even though the Commission no longer had an active Charge in its inventory.
Nonetheless, the EEOC then sued to enforce its subpoena. In upholding the EEOC's right to enforce its subpoena and proceed with an investigation despite the absence of an active Charge, the Seventh Circuit has now expanded the EEOC's investigative allowance to provide it OFCCP compliance-like authority to proceed with investigation in the absence of a Charge.
Wednesday, August 16 – Friday, August 18, 2017

Dr. Richard Pimentel (sponsored by Starkey Hearing Technologies) gave the opening keynote and the audience alternated between tears of heartache and tears of laughter. "I was arrested under the Ugly Law…" he told the story that went on to be captured in the 2007 comedy-drama, The Music Within. After losing his hearing in an explosion in Vietnam, Richard went on to challenge everyone who stood in the way of attending college and becoming a public speaker. "It's P.T.S. that's it – we need to get rid of the "D". The "D" implies something is wrong with the person, when that's not it – what's wrong was the event." Richard has been instrumental in being a voice for the disabled and educating employers on best practices in this space. Please see his Self-Identification of Disabilities For Veterans FAQ Guide. This is a great Q&A tool to help get your Veteran employees to self-id. Look for more to come from Dr. Pimentel as DE partners with him to get his message and tools out.
Numbers…James Schmeling and Eric Eversole informed us that upwards of 200k individuals transition out of the military every year. Roughly 100-110k will go into higher education using the I. Bill, which no longer has a time frame for it to be used. Top areas of study include Business (27.7%), S.T.E.M (14%) and Health Care (10%). Do you know what the current average G.P.A of a student is? 2.94. How about a Veteran student? 3.34. This is an amazing pool of talent to tap into!
Keynote speaker Gail Harris (sponsored by Aetna) spoke to her core beliefs: One Team, One Fight; An elite athlete develops a year round program to remain physically fit; To stay at the top of your game in the workplace, develop a program to remain mentally fit; History is a great teacher, and simple does not mean easy! As the first woman in naval history to serve as an intelligence Officer in a Navy aviation squadron, Gail Harris knows a thing or two about "Adversity is Preparation for Greatness." Her sense of humor fueled her when faced with racism and it kept the audience fueled with laughter throughout her presentation.
"Fire in my Eyes: An American Warrior's Journey from Being Blinded on the Battlefield to Gold Medal Victory". Keynote speaker Brad Snyder (sponsored by DirectEmployers Association) shared his incredible story. He lost his site in an IED blast and exactly one year later, took home two Gold medals in swimming at the 2012 London Paralympics. A powerful message from a young Veteran, who at age 33, is a strong advocate for disabled Veterans and is his making his mark educating those who are following in his steps at the Naval Academy.
Courtney Lynch (sponsored by Northrup Grumman Corporation) spoke to Leadership lessons learned as one of the U.S. Marine Corps' few female captains. Are leaders born or can we create them? With studies showing that 30% are born qualities (intelligence, extroversion, good looks, charisma) the other 70% are Spark qualities you can develop.
OFCCP Announced Compliance Assistance Town Halls

Wednesday, August 16, 2017

During the ILG National Conference in San Antonio this month, Tom Dowd, OFCCP's Acting Director shared information about the compliance assistance opportunities OFCCP was planning to provide and those dates have now been set.
The assistance will provide contractors with resources they need to voluntarily comply with their responsibilities related to EO 11246, Section 503 and VEVRAA.
Town Hall meetings are open to the public and are meant for human resource managers, equal employment opportunity specialists, chief compliance officers, and other personnel who are directly involved with ensuring their company's compliance with OFCCP's requirements.
The San Francisco location is the only session still available and registration information can be found below:

Date: September 26, 2017
Time: 8:30 AM to 1:00 PM
City Location: San Francisco, California
Register Here
If you have questions about the event please contact Priscilla Johnson at (202) 693-0104 or (202) 693-0101 in OFCCP's Division of Policy and Program Development. 
NPRM for Hire Vets Medallion Program Published in the Federal Register

Friday, August 18, 2017

A Notice of Proposed Rulemaking (NPRM) for the HIRE Vets Medallion Program was published for public comment in the Federal Register on Friday, August 18, 2017.  This is an important step in developing the program. The Medallion will recognize employers who recruit, employ, and retain veterans. The Department is establishing the program under the Honoring Investments in Recruiting and Employing American Military Veterans Act, or HIRE Vets Act. President Donald J. Trump signed the act into law on May 5, 2017. For more information and ongoing updates, visit the HIRE Vets webpage.
---
THIS COLUMN IS MEANT TO ASSIST IN A GENERAL UNDERSTANDING OF THE CURRENT LAW AND PRACTICE RELATING TO OFCCP. IT IS NOT TO BE REGARDED AS LEGAL ADVICE. COMPANIES OR INDIVIDUALS WITH PARTICULAR QUESTIONS SHOULD SEEK ADVICE OF COUNSEL. Reminder: If you have specific OFCCP compliance questions and/or concerns or wish to offer suggestions about future topics for the OFCCP Week In Review, please contact your membership representative at (866) 268-6206 (for DirectEmployers Association Members), or email Jennifer at jpolcer@directemployers.org with your ideas.
Receive OFCCP compliance alerts and updates right on your phone! Text the word compliance from your mobile phone to 55678 (all applicable charges and fees set by your cell phone carrier will apply).
Save
Save
Save
Save
Save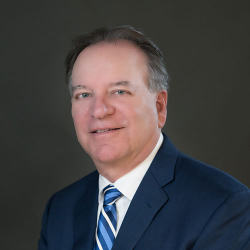 Latest posts by John C. Fox (see all)