The OFCCP Week in Review (WIR) is a simple, fast and direct summary of relevant happenings in the OFCCP regulatory environment, authored by experts John C. Fox, Candee Chambers and Jennifer Polcer. In today's edition, they discuss:
Wednesday, April 11, 2018: NLRB Chairman Confirmed
We reported in OFCCP Week In Review: January 16, 2018, that President Trump selected, now former, Morgan Lewis & Bockius LLP partner John Ring to fill the last vacancy on the five-member National Labor Relations Board. Ring was narrowly confirmed today by the U.S. Senate. President Trump named Ring Chairman of the five Member Board.
Now restored to full strength, the two Democrat and three Republican member board looks to resume its pro-business overhaul of federal labor policy as guided under the Trump Administration. The departure of the Board Chair, Phil Miscimarra, in December of 2017 lost the Republican majority and left the board split until now.
First order of business under Republican majority? To be determined, but Ring will most likely weigh in on the ongoing saga of "who is a joint-employer?" Currently, the Board is tied up with an ethics violation as it relates to the participation of Board Member William Emanuel in the Hy-Brand Industrial Contractors case.
Get back up to speed on this saga in OFCCP Week In Review: March 5, 2018.
Thursday, April 12, 2018: Wage & Hour Division Offered Guidance
The U.S. Department of Labor's Wage and Hour Division (WHD) issued three new Opinion Letters and a new Fact Sheet providing additional guidance surrounding the Fair Labor Standards Act (FLSA).
New Opinion Letter issued:
What counts as work time under the FLSA when employees travel for work (FLSA2018-18);
Whether 15-minute rest breaks required every hour by an employee's serious health condition must be paid or may be uncompensated (FLSA2018-19);
Whether certain lump-sum payments from employers to employees are considered "earnings" for garnishment purposes under Title III of the Consumer Credit Protection Act (CCPA2018 – 1NA).
An Opinion Letter is an official written opinion by WHD on how a particular law applies in specific circumstances presented by the person or entity requesting the letter. Opinion letters represent official statements of agency policy. The last batch of Opinion Letters was released on January 5, 2018, and also provided guidance surrounding the FLSA. This type of compliance assistance was dropped during the Obama administration and is welcomed by employers and management lawyers as they navigate the intricacies and nuances of the wage and hour world.
New Fact Sheet:
Higher Education Institutions and Overtime Pay Under the FLSA (Fact Sheet #17S).
This fact sheet provides information on minimum wage and overtime exemptions common to higher education jobs, including teachers, coaches, professional employees, administrative employees, graduate teaching assistants, research assistants, and student residential assistants. The fact sheet compiles longstanding principles and information, making them more accessible to the regulated community.
Thursday, April 12, 2018: Labor Department Deputy Secretary Confirmed
One of four pending nominees is now confirmed. We reported in OFCCP Week in Review: January 22, 2018, that the Senate Labor Committee approved several of President Trump's Labor Department nominees. One of these was Patrick Pizzella as Labor Department Deputy Secretary, the second highest official at the DOL. He was confirmed today by the full Senate. Mr. Pizzella, a longtime Republican government official, formerly served as Acting Chairman of the Federal Labor Relations Authority. The Senate previously confirmed him in 2001 as DOL Assistant Secretary of Labor for Administration and Management.
Mr. Pizzella's arrival at the DOL may set in motion a range of actions as he looks to tackle the Trump administration's plan to pull back policy and regulations from the Obama era. The DOL has been facing a lack of Senate-confirmed personnel, slowing this plan. Scott Mugno for DOL Assistant Secretary, Occupational Safety and Health Administration; William Beach for Bureau of Labor Statistics Commissioner; and Cheryl Stanton for Wage and Hour Division Administrator; all remain awaiting Senate confirmation, along with well over 100 others throughout other agencies.
---
THIS COLUMN IS MEANT TO ASSIST IN A GENERAL UNDERSTANDING OF THE CURRENT LAW AND PRACTICE RELATING TO OFCCP. IT IS NOT TO BE REGARDED AS LEGAL ADVICE. COMPANIES OR INDIVIDUALS WITH PARTICULAR QUESTIONS SHOULD SEEK ADVICE OF COUNSEL.
Reminder: If you have specific OFCCP compliance questions and/or concerns or wish to offer suggestions about future topics for the OFCCP Week In Review, please contact your membership representative at (866) 268-6206 (for DirectEmployers Association Members), or email Jennifer at jpolcer@directemployers.org with your ideas.
Receive OFCCP compliance alerts and updates right on your phone! Text the word compliance from your mobile phone to 55678 (all applicable charges and fees set by your cell phone carrier will apply).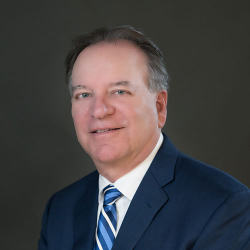 Latest posts by John C. Fox
(see all)