The OFCCP Week in Review (WIR) is a simple, fast and direct summary of relevant happenings in the OFCCP regulatory environment, authored by experts John C. Fox, Candee Chambers and Jennifer Polcer.
Wednesday, May 9, 2018: OFCCP Regulatory Agenda Released
OFCCP's Spring 2018 Unified Agenda of Regulatory and Deregulatory Actions has sprung. OFCCP announced to the public a single regulation it hopes to propose in the next six months and to be titled, "Affirmative Action and Nondiscrimination Obligations of Federal Contractors and Subcontractors: TRICARE and Certain Other Healthcare Providers."The Agenda explained only briefly that the "proposed regulatory action would include limiting and otherwise altering the obligations of TRICARE and other healthcare providers covered by these authorities." While the language is sparse and the Agenda announces no specific regulatory decision, it very much appears OFCCP intends to make permanent the current five-year moratorium on audits of TRICARE contractors. Alternatively, should the OFCCP regulation fail to go to final form, OFCCP could always simply choose to exercise its prosecutorial discretion to extend the current five-year moratorium for an additional period of time (and hope the civil rights groups do not sue OFCCP in "mandamus" to seek to force audits of TRICARE contractors).
Getting up to Speed
TRICARE: This is the Defense Department's health care program covering retired and certain active duty military recipients. DoD contracts with six regional prime contractors to annually deliver an estimated $6B in medical services and medical supplies to TRICARE recipients through hundreds of subcontractor acute care hospitals, medical clinics and suppliers.
The Issue: The Florida Hospital, the nation's largest hospital, had argued in 2008 that TRICARE subcontracts were not "covered" Government contracts subjecting the hospital to OFCCP's audit jurisdiction. OFCCP then filed suit and argued in court that hospital and health care facility subcontractors participating in TRICARE's provider network and providing health care services to TRICARE recipients were covered Government subcontractors and therefore subject to the OFCCP's audit and enforcement powers.
The Result: OFCCP's May 7, 2014, Directive 2014-01 did not concede the lack of OFCCP's jurisdiction over TRICARE subcontractors while nonetheless announcing a five-year moratorium on OFCCP's enforcement of the affirmative obligations required of TRICARE subcontractors, announced the dismissal of OFCCP's complaint against The Florida Hospital and administratively closed over 200 pending OFCCP audits in which TRICARE subcontractors had refused to permit OFCCP to audit their facilities pending resolution of The Florida Hospital case. During the moratorium period, OFCCP offered to "engage in outreach and technical assistance to provide greater clarity for the TRICARE subcontractor community about their obligations under the laws administered by OFCCP." In addition, OFCCP offered to "work with other federal agencies to clarify the coverage of health care providers under federal statutes applicable to subcontractors."
The Update: In 2016, midway through this moratorium, we provided an update, a reminder that the clock was ticking and what TRICARE and healthcare providers should be doing to eventually get ready to defend any OFCCP audits of TRICARE subcontractors coming after May 7, 2019, when the five-year OFCCP audit moratorium is set to expire.
Now, with the deadline of May 7, 2019, looming, this recent development indicates that OFCCP is reviewing its jurisdiction over TRICARE and other federal subcontractors in the Healthcare space.
If the proposed rule does make permanent the moratorium on TRICARE medical providers, and if it loops in "other healthcare providers," it would be the only industry-focused carve-out from OFCCP compliance
Hospitals are massive employment facilities with thousands of employees and hundreds of job titles. The record-keeping requirements for hospital staff and the complexity of the OFCCP's audits probably have more to do with a potential permanent moratorium than any ideological bent.
The EEOC Regulatory Agenda
The EEOC has seven agenda items in the proposed rule stage. These include:
Revision of Federal Sector Regulation on Time Limits for Filing a Civil Action
Federal Sector Equal Employment Opportunity Process: changes to create a "broader view of the process"
Title VII, ADA, and GINA and Procedures–Age Discrimination in Employment Act: procedural changes
Enforcement of Nondiscrimination on the Basis of Disability in EEOC Programs/Activities and Accessibility of Electronic and Information Technology
Procedures for Previously Exempt State and Local Government Employee Complaints of Employment Discrimination Under Section 304 of the Government Employee Rights Act of 1991
Amendments to Regulations Under the Americans with Disabilities Act: relating to wellness plans
Amendments to Regulations Under the Genetic Information Nondiscrimination Act of 2008: relating to wellness plans
---
THIS COLUMN IS MEANT TO ASSIST IN A GENERAL UNDERSTANDING OF THE CURRENT LAW AND PRACTICE RELATING TO OFCCP. IT IS NOT TO BE REGARDED AS LEGAL ADVICE. COMPANIES OR INDIVIDUALS WITH PARTICULAR QUESTIONS SHOULD SEEK ADVICE OF COUNSEL.
Reminder: If you have specific OFCCP compliance questions and/or concerns or wish to offer suggestions about future topics for the OFCCP Week In Review, please contact your membership representative at (866) 268-6206 (for DirectEmployers Association Members), or email Jennifer at
jpolcer@directemployers.org
with your ideas.
Receive OFCCP compliance alerts and updates right on your phone! Text the word compliance from your mobile phone to 55678 (all applicable charges and fees set by your cell phone carrier will apply).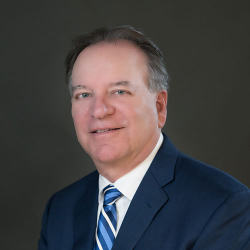 Latest posts by John C. Fox (see all)