The OFCCP Week in Review (WIR) is a simple, fast and direct summary of relevant happenings in the OFCCP regulatory environment, authored by experts John C. Fox, Candee Chambers and Jennifer Polcer. In today's edition, they discuss:
Friday, November 30, 2018: OFCCP Released Three New Directives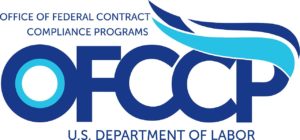 Acting Director Craig Leen continues to be a mover and a shaker at OFCCP. With only two months into FY2019, still pushing hard for transparency and contractor collaboration, the following Directives should be well received among the contractor community.
This Directive rescinds DIR 2011-01: Active Case Enforcement (ACE) Procedures. ACE:
Required full OFCCP desk audits under all three legal authorities
Increased the frequency of a mandatory onsite review, from every 50th scheduled contractor establishment to every 25th establishment
Resulted in the "endless desk audit." Audits went from an average of 8 months to 48 months
Reduced the number of audits, due to the longevity and scrutiny, from about 6,000/year to 1,000/year
Reduced OFCCP back pay collections by about 50%
The ACE procedures replaced the former Active Case Management (ACM) procedures, which focused enforcement efforts on cases with indicators of systemic discrimination under the Executive Order, through abbreviated and generally shorter desk audits.
According to OFCCP, since issuing DIR 2011‐01, the agency has embedded components of ACE and the prior ACM into its standard operating policies and procedures and updated the Federal Contract Compliance Manual (FCCM) in August 2014 to incorporate the full desk audit procedures and closure letter templates. More recent examples demonstrating the shift in procedures and therefore the lack for ACE include:
DIR 2018‐09, Transparency in OFCCP Compliance Activities. In posting the Supply & Service scheduling methodology, OFCCP now proactively discloses how it neutrally selects contractor establishments for a compliance evaluation, including the frequency of mandatory onsite reviews for quality control purposes.
DIR 2018‐09 also established procedures to shorten the time to complete a full desk audit and encouraged a collaborative approach during conciliation to resolve issues more quickly.
DIR 2018‐07, Affirmative Action Program Verification Initiative. OFCCP is further extending its quality control efforts to monitor compliance through AAP verification and compliance checks.
DIR 2018‐04, OFCCP committed to comprehensively ensuring compliance with equal employment opportunity and non‐discrimination obligations under all three of OFCCP legal authorities and all of the protections in the Executive Order through neutrally scheduled focused reviews.
What can we expect moving forward?
Increased number of compliance evaluations
Shorter desk audits (perhaps 45 days?)
Increased efforts at conciliating issues more efficiently
More audits, a goal of 3,500 for FY2019. This is certainly possible under these guidelines
Applicable to contractors with multiple establishments, ERP are indented to reduce the length of compliance evaluations through early resolutions.
ERP will allow OFCCP to work with contractors to develop corporate-wide compliance with OFCCP's requirements. The thought is that many multi-establishment contractors have centralized human resource systems and corporate-wide policies, so issues OFCCP finds at one contractor establishment may exist at others.
How will ERP work?
Upon completion of the desk audit, if the contractor has multiple establishments, OFCCP will seek to resolve material non‐discrimination violations through an Early Resolution Conciliation Agreement with Corporate‐Wide Corrective Action (ERCA). Examples of violations that fall into this category include, but are not limited to, record keeping, applicant tracking, failure to implement audit and reporting systems, and failure to conduct self‐

Contractor Requirement. The ERCA will require the contractor to review all, or potentially a subset, of its remaining establishments for similar violations and remedy as outlined by the terms of the agreement.
Contractor Reward. OFCCP will not schedule a new compliance evaluation at that particular establishment (NOT the company) for five years from the effective date of the ERCA.

For material discrimination violations, within 14-calendar days, the district office will get involved to schedule essential interviews with appropriate company employees, rejected applicants and human resources staff. A deeper dive will result in a refined analysis of potential violations. If the refined analysis still indicates a finding of discrimination, the contractor will be offered ERP with a hope to conciliate and avoid further review in an on-site visit.

Contractor Requirement. Like any conciliation agreement, the terms will be conciliated based on the findings and the affected parties. However, the ERCA will require the contractor to review all, or a negotiated subset, of its remaining establishments for the similar violation(s) during the progress report‐monitoring period, and if necessary, implement corrective actions at those establishments to eliminate the violations(s) and prevent recurrence.
Contractor Reward. OFCCP will not schedule ANY of the contractor's establishments covered by the ERCA for a new compliance evaluation for five years, concurrent with monitoring, from the effective date of the ERCA.
What about current Compliance Evaluations?
Current evaluations with a Pre-Determination Notice (PDN), Notice of Violation (NOV), or Show Cause Notice (SCN) dated before 11/30/2019 are not eligible for ERP.
Note: Compliance evaluations resolved through the ERP will not require the issuance of a PDN or NOV. They may proceed directly to conciliation.
Important Take-A-Ways
No OFCCP Conciliation Agreement if a contractor corrects a "non-material" violation during a Desk Audit.
It weakens OFCCP's two-year statute of limitations. OFCCP believes the two years before the audit Scheduling Letter is merely a document collection period. OFCCP also now believes its "statute of limitations period" (i.e., "timely filing period" analog) for audits is less than two years, absent evidence of a continuing violation.
The Whopper: OFCCP's definition of "Applicant" AGAIN follows Title VII law and includes BOTH "minimum qualifications" AND "preferred qualifications" (and not "basic qualifications" or no qualifications).Para 4(b) of the "Material Violations: Discrimination" section:


"For the establishment under review, OFCCP will seek, as applicable, make‐whole relief for affected class members, which may include back pay, job offers to affected class members that OFCCP has found to meet minimum/preferred qualifications [emphases added], salary adjustments and/or other appropriate remedies and corrective actions. * * * * This may include job offers to affected class members that OFCCP has found to meet certain qualifications, salary adjustments and/or other appropriate corrective actions."
That's right – OPINION LETTERS! Other agencies within DOL have long incorporated the use of Opinion Letters as part of their guidance to the public, and OFCCP now seeks to provide a parallel process.
According to the Directive, OFCCP will accept direct requests for Opinion Letters from both employers and employees. However, OFCCP also plans to monitor its Help Desk inquiries and will seek to publish certain fact‐specific inquiries as anonymous Opinion Letters, upon consent of the employer or employee. As a matter of prosecutorial discretion, OFCCP will consider whether a contractor acted consistently with an Opinion Letter, Directive, FAQ or Help Desk answer when determining whether to cite a violation for related actions.
It's important to remember that Opinion Letters do not change the laws and regulations governing OFCCP's programs and do not establish any legally enforceable rights or obligations. They should not be used to provide legal advice or to resolve questions that are the subject of ongoing or expected litigation.
We shall stay tuned for OFCCP to:
Develop a dynamic and searchable publically available source of Help Desk questions and answers while preserving the anonymity of requestors, consistent with applicable law and agency recordkeeping
Establish a process for issuing Opinion Letters that provide guidance on the application of OFCCP regulations to fact‐specific situations that follow the criteria in this Directive.
Important Take-A-Ways
Opinion Letters are politically dicey. Democrats rescind or limit the practice (since they fear the Letters bind the agency issuing the Opinion to that policy when they always want to change it). Republicans favor Opinion Letters as a way to freeze policy in place, prevent "regulatory creep," and to issue policy changes without formal Rulemaking.
Are Opinion Letters a "Get-out-of-Jail-Free card?" Should a company under investigation (by any federal agency) be found compliant if the company can point to an agency opinion letter which confirms that the agency considered complaint facts similar to those found in the employer's audit or investigation? In this case, the Directive is written to allow OFCCP the discretion to determine a company's adherence to OFCCP guidance.
Monday, December 3, 2018: International Day of People with Disabilities
Since 1992, the United Nations has recognized December 3rd as International Day of Persons with Disabilities (IDPD). The theme for this year's IDPD is "Empowering persons with disabilities and ensuring inclusiveness and equality." This theme focuses on empowering persons with disabilities for the inclusive, equitable and sustainable development envisaged in the 2030 Agenda for Sustainable Development.
Events at UN Headquarters in New York
Events for the 2018 IDPD celebration will be organized by the UN Department of Economic and Social Affairs (UN DESA) on Monday, December 3, 2018, in collaboration with the Office of the President of the United Nations General Assembly, Ecuador, Republic of Korea, Brazil, Bulgaria, Italy, Philippines, United Kingdom, Japan, Singapore, ITU, UN Women and the UN Department of Management.
In the morning, the commemoration of the International Day of Persons with Disabilities will feature the launch of the first UN Flagship Report on Disability and Development on the "Realization of the Sustainable Development Goals by, for and with persons with disabilities." Mr. Elliott Harris, Assistant Secretary-General, for Economic Development and Chief Economist (UN DESA) will do the honors.
The official commemoration of the day will be held in Conference Room 4 from 10:00 am to 1:00 pm. and 3:00 pm to 6:00 pm.
Reminder: Disability:IN Inclusion Awards – Deadline Extended
Friday, December 7, 2018, is the updated deadline to get nominations in for the 2019 Disability Inclusion Awards. There are ten categories you may qualify for:
John D. Kemp Leadership Award
Employer of the Year (2 awards)
Marketplace Innovator of the Year (2 awards)
Affiliate of the Year
Top Corporation for Disability-Owned Businesses Award
Supplier Diversity Advocate of the Year
Supplier of the Year
ERG/BRG of the Year
ERG/BRG Executive Sponsor of the Year
NextGen Leader Alum of the Year
See the full list of 2018 winners here.
THIS COLUMN IS MEANT TO ASSIST IN A GENERAL UNDERSTANDING OF THE CURRENT LAW AND PRACTICE RELATING TO OFCCP. IT IS NOT TO BE REGARDED AS LEGAL ADVICE. COMPANIES OR INDIVIDUALS WITH PARTICULAR QUESTIONS SHOULD SEEK ADVICE OF COUNSEL.
SUBSCRIBE.
Compliance Alerts
Compliance Tips
Week In Review (WIR)
Subscribe to receive alerts, news and updates on all things related to OFCCP compliance as it applies to federal contractors.
OFCCP Compliance Text Alerts
Get OFCCP compliance alerts on your cell phone. Text the word compliance to 55678 and confirm your subscription. Provider message and data rates may apply.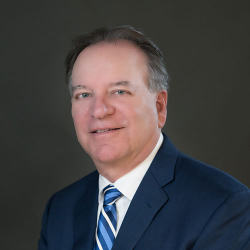 Latest posts by John C. Fox
(see all)