The DE OFCCP Week in Review (WIR) is a simple, fast and direct summary of relevant happenings in the OFCCP regulatory environment, authored by experts John C. Fox, Candee Chambers and Jennifer Polcer. In today's edition, they discuss:
Tuesday, May 14, 2019: WHD Comment Periods Extended
The Department of Labor's Wage and Hour Division extended the Comment period on two open Proposed Rules.
Joint-Employer Regulations
Proposal and WIR summary published in April 2019.
Comment period is extended to June 25, 2019.
"Regular rate" requirements under section 7(e) of the Fair Labor Standards Act
Proposal and WIR summary published in March 2019.
Comment period is extended to June 12, 2019.
Tuesday, May 14, 2019: Mungo Withdraws Nomination
Scott Mungo, the former FedEx official, awaiting a confirmation hearing to secure the role to lead the Occupational Safety and Health Administration ("OSHA"), has withdrawn his name for consideration. Mungo was one of the many nominations we have been following.
Wednesday, May 15, 2019: EEOC Chair Sworn In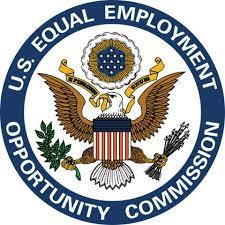 Janet Dhillon was sworn in as the Chair of the U.S. Equal Employment Opportunity Commission ("EEOC") by Acting Chair Victoria A. Lipnic. She will serve as the 16th Chair of the EEOC. Her term will end on July 1, 2022. As we previously reported, the EEOC now has a quorum.
Wednesday, May 15, 2019: DE Board President Passed the Baton
Paul White has led DirectEmployers through significant growth and victories over the past four years. Spearheading and supporting many new ideas, products, services, and solutions for our Members, he has led the Board to bring DirectEmployers where it is today! We all look forward to his continued support on the Board, and we welcome our next Board President, Rebel Johnson. Ms. Johnson is sure to keep DirectEmployers on the path of continued success. We look forward to her leadership as we all work hard to provide the support and services our Members have grown to know and expect! The passing of the baton was a great way to kickoff DirectEmployers 2019 Annual Meeting & Conference ("DEAM19")! Get a bird's eye view of the whole conference experience by viewing our recap video.
Wednesday, May 15, 2019: Director Leen at DEAM19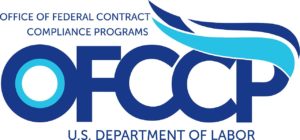 Gaucher Associates Founder and CEO, Dick Gaucher, kicked off the DirectEmployers 2019 Annual Meeting & Conference ("DEAM") held in Naples, Florida. True to form, the energy was high as the attendees were full of excitement and anticipation of the information, education, laughs and good times that were expected (and delivered!) over the next several days.
The first keynote speaker, OFCCP Director Craig Leen, covered the four areas of focus he continues to champion on behalf of OFCCP. Transparency, certainty, efficiency, and recognition are the cornerstones guiding the initiatives and directives coming from the Agency. Along these lines, Director Leen alerted us on several new items to come and a few recently released tools and resources:
To Come (with no deadlines announced):
Seven coming FAQ Pages (Frequently Asked Questions), topics mentioned include:

Supplemental information requests, in particular around disparity
Parental Leave
Apprenticeship Programs
Compensation & Levels of Pay Scrutiny

Three coming TAGs (Technical Assistance Guides), topics mentioned include:

Compensation
Academic Institutions

A recognition award for Functional Affirmative Action Program ("FAAP") participants
Update to Federal Contractor Compliance Manual ("FCCM")
A Directive on Compensation in light of the OFCCP v. Analogic case decision which repudiated many of the basic tenets of OFCCP's current compensation investigations.
Director Leen reported an OFCCP decision whether to appeal the Analogic decision was still pending. (We hear from sources inside OFCCP that the Agency has had highly animated meetings about the Analogic case decision and the direction of OFCCP's compensation investigations in light of the complete (and entirely expected) rebuke of OFCCP's current compensation investigation methodologies.
Recently Released:
FAQs on Military Spouses
FAQs on the National Exemption Exception (clarification)
Eight Best Practices for Disability Inclusion (HINT: if you have a 503 Focused Review or a Corporate Management Compliance Review coming – get to know these eight items and you may choose to work to incorporate them or similar initiatives into your workplace! Best Practices are just that, and not required by law.)
Shifting gears to a more personal topic and kicking off the first official "DE Talk," Haley Moss joined Director Leen on stage. In no time, Haley won over our hearts and motivated us to actively seek and include individuals with autism in our workplaces. She enthusiastically explained how individuals with autism have to "adapt to a world not built for us." However, knowledge is power, and the more we work to understand the various support needs of individuals with autism, the more we can do to create an inclusive environment. Ms. Moss's role as an attorney with autism admitted to the Florida State Bar Association has a very bright future ahead.
We put out a "Call to Action" for our Members to build more diversity in their workplaces with the inclusion of individuals with disabilities. Haley definitely taught us all that, "Disability is Diversity."
Thursday, May 16, 2019: Apprenticeships Are Essential
ManpowerGroup is a world leader in innovative workforce solutions. Every day, we connect more than 600,000 people to meaningful work across a wide range of skills and industries helping to power the success of clients around the world.[/caption]
Cari Dominguez, former Chair of the EEOC, former OFCCP Director
and former Assistant Secretary for the (former) USDOL Employment Standards Division (to which OFCCP and the Wage Hour and Black Lung Divisions reported), drove home the importance of apprenticeships in a time there is an extreme shortage of skilled labor. Ms. Dominguez, a Member of the Board of Directors of Manpower, Inc., recently sat on the National Taskforce to Expand Apprenticeships, formed per Executive Order 13801 (June 15, 2017).  "Shift Happens!" she so comically reminded us and pointed out some great resources and ideas to consider in our workplaces.
The website WorkforceGPS offers tools to create innovative approaches to improve the employment prospects of job seekers;
Work with your States on apprenticeship opportunities;
Work with your local schools on building apprenticeships;
Review your job qualifications. Is a four-year degree essential for certain positions?
Work to remove stigmas and biases by getting involved with school counselors, parents, and the media.
Thursday, May 16, 2019: Must See Video!!
Many more "ah-ha" moments filled day two of DEAM19. One, in particular, was a video Haley Moss shared with us. Ms. Moss is a practicing attorney who was diagnosed with autism at age three. She was nonverbal until the first grade and has since excelled to become an attorney, author, artist, and autism advocate. This video she shared is from the perspective of an individual with autism and is a must see for all.
It is four minutes and 30 seconds that you need to watch and pass on!
Stop saying "high functioning" or "low functioning" when referring to individuals with autism. Instead, address the various support needs of an individual.
As Haley told us, "The Inclusion Revolution is here! Are you going to be a part of it?"
Thursday, May 16, 2019: Recruit Rooster to the Rescue!
Recruit Rooster launched last year at DEAM18. Now, one year later, we had the chance to hear from DE Board Member Mike Bazinet, and the journey of building a personalized, top of the line, accessible and just plain cool career site.  See the Recruit Rooster commercial, contact the team, and get your accessible career site working for you!
Friday, May 17, 2019: Free Accessibility Learning
The Partnership on Employment & Accessible Technology (PEAT) is a multi-faceted initiative to foster collaboration and action around accessible technology in the workplace. Guided by a consortium of policy and technology leaders, PEAT works to help employers, IT companies, and others to understand why it pays to build and buy accessible technology, and how to do so. PEAT is funded by the U.S. Department of Labor's Office of Disability Employment Policy (ODEP).[/caption]
Corinne Weible, Co-Director of PEAT (Partnership on Employment & Accessible Technology) once again wowed the crowd with her knowledge and experience in the field of accessibility. Although statistics vary, roughly one in four Americans have a disability. This is by far the largest minority group in our society and the largest unemployed and underemployed group. Don't add additional barriers with your career site. In a recent study, 46% of individuals stated they had difficulty applying through an online career page. 9% were unable to complete the application at all.
If you haven't reviewed the accessibility of your website, it's time to get on it! Do you have language indicating how to get assistance? Are the individuals answering those calls or the designated email address, trained in the interactive process to discuss accommodations? To date, there are over 171 website and mobile accessibility settlements. A few highlights from Corinne's session include:
The Department of Justice recently clarified that digital accessibility is covered under the Americans with Disabilities Act ("ADA");
TalentWorks – an online resource that helps employers and human resources professionals make their eRecruiting technologies accessible to all job seekers – – including those with disabilities;
Techcheck – A ten-minute confidential assessment to benchmark where your organization is on accessibility;
PC users, are you using the "accessibility checker," which works similar to the "spellchecker?"
FREE COURSE "Intro to Inclusive Talent Acquisition."
Staff training courses by function, i.e., HR, Recruiters
For accessible career websites – contact Recruit Rooster!
Friday, May 17, 2019: Equality Act Passed House
The U.S. House of Representatives passed the Equality Act. The Equality Act (H.R. 5) seeks to amend existing civil rights law, including Title VII, to explicitly make unlawful, discrimination based on sexual orientation and/or gender identity. Because the bill is viewed to have no chance of passage into law, it is viewed as a symbolic move like the 43 prior versions of the same bill over the last four -plus decades.
Get up to speed on the legal landscape of this topic in the April 29, 2019, Week-In-Review.
THIS COLUMN IS MEANT TO ASSIST IN A GENERAL UNDERSTANDING OF THE CURRENT LAW AND PRACTICE RELATING TO OFCCP. IT IS NOT TO BE REGARDED AS LEGAL ADVICE. COMPANIES OR INDIVIDUALS WITH PARTICULAR QUESTIONS SHOULD SEEK ADVICE OF COUNSEL.
SUBSCRIBE.
Compliance Alerts
Compliance Tips
Week In Review (WIR)
Subscribe to receive alerts, news and updates on all things related to OFCCP compliance as it applies to federal contractors.
OFCCP Compliance Text Alerts
Get OFCCP compliance alerts on your cell phone. Text the word compliance to 55678 and confirm your subscription. Provider message and data rates may apply.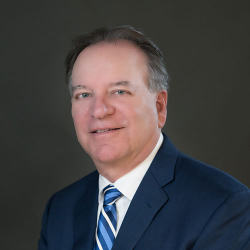 Latest posts by John C. Fox
(see all)