The DE OFCCP Week in Review (WIR) is a simple, fast and direct summary of relevant happenings in the OFCCP regulatory environment, authored by experts John C. Fox, Candee Chambers and Jennifer Polcer. In today's edition, they discuss:
Tuesday, June 11, 2019: DE Comments on Scheduling Letters
On behalf of its 900+ Members, DirectEmployers ("DE") submitted comments regarding OFCCP's significant and controversial proposed changes to its Supply and Service Scheduling Letter, Itemized Listing, and 503 and VEVRRA "Focused Review" Scheduling Letters.
DE addressed five concerns and submitted recommendations for revisions or removal for each concern.
Concern #1: Inability or difficulty to provide a list of subcontractors.
Concern #2: The requested compensation analysis may not be documented or it may be privileged.
Concern #3: Electronic submission of data poses security issues.
Concern #4: It will take significantly longer than 29 hours for contractors to compile the requisite data.
Concern #5: Creating a unique identifier as required by OFCCP's 503 and VEVRAA Focused Review Scheduling Letters will be burdensome and costly.
Submitted Comments totaled 18.
Tuesday, June 11, 2019: Focused Review Resources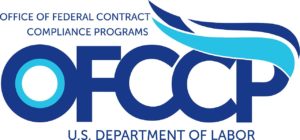 OFCCP e-mailed a reminder of contractor resources for the upcoming Section 503 Focused Reviews. Items to look into include:
OFCCP's Section 503 Focused Review webpage. This a centralized location for information, resources, and tools on the Focused Review. Contractors can also find information on the Focused Review Directive, a list of Section 503 best practices, and insight into relevant regulations.
The Office of Disability Employment Policy ("ODEP"). Contractors should work with ODEP and use its resources, including the Training Center, to ensure their workplaces are inclusive for people with disabilities.
Contractors should also review the workplace accommodation toolkit provided by the Job Accommodation Network ("JAN") for helpful tools related to reasonable accommodation.
Wednesday, June 12, 2019: Director Leen Addressed AAAED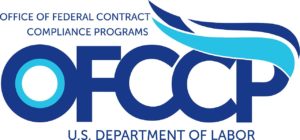 OFCCP Director Craig Leen took to the stage to kick-off the 45th annual American Association for Access, Equity, and Diversity ("AAAED") conference. It was no surprise to hear him start with, "A big driving force for me is what I can do in the disability space." As a father of two children with vastly different support needs due to autism, he experiences first hand, daily, the challenges associated with the needs for accommodations and accessibility. Individuals with disabilities are our largest minority group. This group, like our Veterans, encompasses members from every other minority group. However, they are still facing the most barriers in all aspects of employment. Director Leen aims to break down these barriers with the same passion and drive the Agency has worked towards breaking down barriers by race and gender.
Section 503 Focused Reviews are the first step in this process. "It's [Section 503 Focused Reviews] meant to be a positive experience – in the sense that we will be providing assistance all along the way. More resources are available [referring to the dedicated page on the OFCCP website], assistance is available [referring to the Help Desk] and the idea is that if you are not in full compliance during the Review, you will be in full compliance the next time around."
OFCCP continues to focus on the four pillars set out by Director Leen:
Certainty: Look for more Technical Assistant Guides ("TAGs") to come. Per Director Leen, the Helpdesk and the Scheduling Methodology are entirely separate! A call to the Helpdesk will not finger your organization for an audit. Also, OFCCP is in the final stages of onboarding an Ombudsman. This individual should be on board in the next month or two.
Efficiency: Shortening the time of desk audits and reducing aged cases (i.e., those over two years). Director Leen's marching orders to the field – refer, resolve, or dismiss aged cases by the end of this fiscal year!
Recognition: Several award programs are in various stages of roll-out. However, Director Leen would also like to see OFCCP recognition of contractors during Compliance Evaluations (specifics not given).
Posting the Compliance Evaluation scheduling methodology is one example of transparency in one of the most controversial things they do – schedule audits. Director Leen predicted a shift in audit selection methodology away from employers with large headcounts to more employers with medium and even small headcounts.
National Office Staffing Update
Marika Litras has left the OFCCP. Melissa Speer, Regional Director of the Southwest and Rocky Mountain Region ("SWARM"), is now Acting Deputy Director for Regional Operations.
Friday, June 14, 2019: EEOC Component 2 Update Report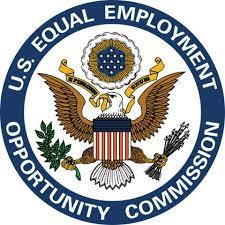 The EEOC filed its third court-ordered status update. Highlights include:
The Component 2 EEO-1 on-line filing system website, https://eeoccomp2.norc.org is live with a static page. NORC, the EEOC's outside vendor the agency has hired specially to handle the filing of Component 2 hours worked and pay data and which will staff the EEOC Helpdesk, is working on a data file upload function and validation process which the EEOC expects to be available no later than August 15, 2019, as an additional data collection method. (NOTE: in recent years, approximately 4% of filers have submitted Component 1 via data file upload).
NORC completed hiring for critical positions on the project and has staff in place to open the Component 2 data collection on July 15, 2019.
Initial Helpdesk training began Friday, June 14, 2019. NOTE: See Tracker Updates below, the EEOC expects the Helpdesk to be fully operational TODAY = Monday, June 17, 2019.
The EEOC now predicts website updates starting Sunday, June 30, 2019, through July 15, 2019. The new content will include employer training materials beginning with Frequently Asked Questions.
Timeline of EEOC Communications to Employers
Component 2 Employer Outreach
Mode
EEOC Action Dates
Contact Employers/Initial Notification without login information
USPS Mail
To Post: 7/1/19
Contact Employers/Initial Notification without login information
E-Email
To Send: 7/2/19
Initial Notification/ Preliminary invitation to Complete with login information
USPS Mail
To Post: 7/12/19
Initial Notification/ Preliminary invitation to Complete with login information
E-Mail
To Send: 7/15/19
Reminder to Complete with login information
USPS Mail
To Post: 8/5/19
Reminder to Complete with login information
E-Mail
To Send: 8/7/19
2nd Reminder to Complete with login information
USPS Mail
To Post: 8/21/19
2nd Reminder to Complete with login information
E-Mail
To Send: 8/23/19
Phone/IVR/Prompt
Phone Prompting

To Begin: 9/3/19

Through: 9/30/19
Friday, June 14, 2019: EEO-1 Component 2 Tracker – Updates!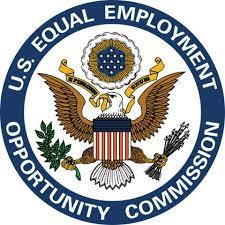 This week:
The EEOC's Helpdesk (staffed by NORC employees) should be fully operational TODAY = June 17, 2019.
E-mail: EEOCcompdata@norc.org
Toll-Free: (877) 324-6214
See the Week-In-Review ("WIR") dated June 10, 2019, for a full breakdown of the EEO-1 Component 2 WIR headlines and highlights.
Reminder: DE Members can access a full "E-Book" catalog of all Week-In-Review stories in the Connect Community.
THIS COLUMN IS MEANT TO ASSIST IN A GENERAL UNDERSTANDING OF THE CURRENT LAW AND PRACTICE RELATING TO OFCCP. IT IS NOT TO BE REGARDED AS LEGAL ADVICE. COMPANIES OR INDIVIDUALS WITH PARTICULAR QUESTIONS SHOULD SEEK ADVICE OF COUNSEL.
SUBSCRIBE.
Compliance Alerts
Compliance Tips
Week In Review (WIR)
Subscribe to receive alerts, news and updates on all things related to OFCCP compliance as it applies to federal contractors.
OFCCP Compliance Text Alerts
Get OFCCP compliance alerts on your cell phone. Text the word compliance to 55678 and confirm your subscription. Provider message and data rates may apply.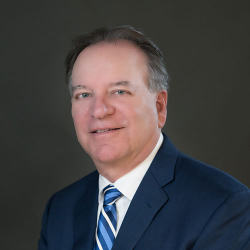 Latest posts by John C. Fox
(see all)