The DE OFCCP Week in Review (WIR) is a simple, fast and direct summary of relevant happenings in the OFCCP regulatory environment, authored by experts John C. Fox, Candee Chambers and Jennifer Polcer. In today's edition, they discuss:
Wednesday, August 7, 2019: Recapping the VEVRAA & USERRA Town Hall
On August 7, 2019 the Office of Federal Contract Compliance Programs (OFCCP) and the U.S. Department of Labor's Veterans Employment and Training Service (VETS), hosted a town hall session in Washington, D.C. The event, which was intended to expand the Department's outreach to the veterans community, was attended by over 70 federal contractors, veteran service organizations, employer associations, and consultants. Much of the discussion centered around how the OFCCP and VETS could better work together to help federal contractors recruit, retain, and promote veterans and military spouses. Both agencies committed to jointly working on a technical assistance guide to help in these areas, as well as help employers better understand their responsibilities under Vietnam Era Veterans Readjustment Assistance Act (VEVRAA) and the Uniformed Services Employment and Reemployment Rights Act (USERRA).
During the four-hour interactive session, OFCCP Director Craig Leen shared that 500 scheduling letters would be going out on Veteran's Day for VEVRAA Focused Reviews. He also discussed that the agency would put an emphasis on the under-employment or non-employment of veterans with disabilities, as well as military spouses.
Wednesday, August 7, 2019: Serving Those Who Served at the 2019 NASWA Veterans Conference
As long-time partners of the National Association of State Workforce Agencies (NASWA), we had the pleasure of traveling to Washington, D.C. to attend the organization's annual Veterans Conference. After kicking off with a warm welcome from Second Lady Karen Pence, the conference officially began with former Army Captain Florent "Flo" Grobert's powerful speech about his time in the military and how his military experience shaped his leadership abilities and civilian career at Boeing. With the theme of 'Serving Those Who Served', the content of the conference centered around helping connect veterans and employers, and included topics such as suicide prevention, veteran recruitment strategies from an employer's perspective, disabled veterans, military spouses, leveraging social tools, and more. We were thrilled to learn the conference boasted over 550+ in attendance from federal/state agencies, employers, and veteran service organizations. After two days of learning, the meeting closed with a riveting keynote speech from Army Sergeant Shaun Castle, Deputy Executive Director of Paralyzed Veterans of America. With the crowd completely engaged during his presentation, his inspiring, optimistic story illustrated that a career-ending injury and life-threatening allergy to pain medications could not stop him from achieving his goals.
Incredible content and distinguished speakers aside, this conference offered great networking opportunities for employers looking to connect with local veteran representatives around the country. Throughout the conference, our team took advantage of the opportunity to bring awareness to the National Labor Exchange (NLx) partnership, its processes and procedures, and also gave us a chance to give back and support those who have served in our own way.
Thursday, August 8, 2019: WHD Released Three New Opinion Letters
The U.S. Department of Labor's Wage & Hour Division (WHD) announced three new opinion letters that address compliance issues related to the Fair Labor Standards Act (FLSA) and the Family and Medical Leave Act (FMLA).
Question: Does time spent attending a Committee on Special Education meeting to discuss a child's Individualized Education Program qualify as FMLA leave? WHD opinion: Yes.
Question: Is an employee of a public agency who works for both the agency's fire department and its police department entitled to any overtime pay "irrespective of the number of hours worked in either position, or cumulatively, provided the hours comply with the 29 U.S.C. § 207(k) exemption." WHD: It depends…read on for more details.
Question: Do volunteer Reserve Deputies who perform paid security work for third parties maintain their status as volunteers or are they instead employees under the Fair Labor Standards Act (FLSA). WHD: They maintain volunteer status.
This release marks the 44th, 45th, and 46th opinion letters issued by WHD during this Administration.
Friday, August 9, 2019: Ombudsman On Board at OFCCP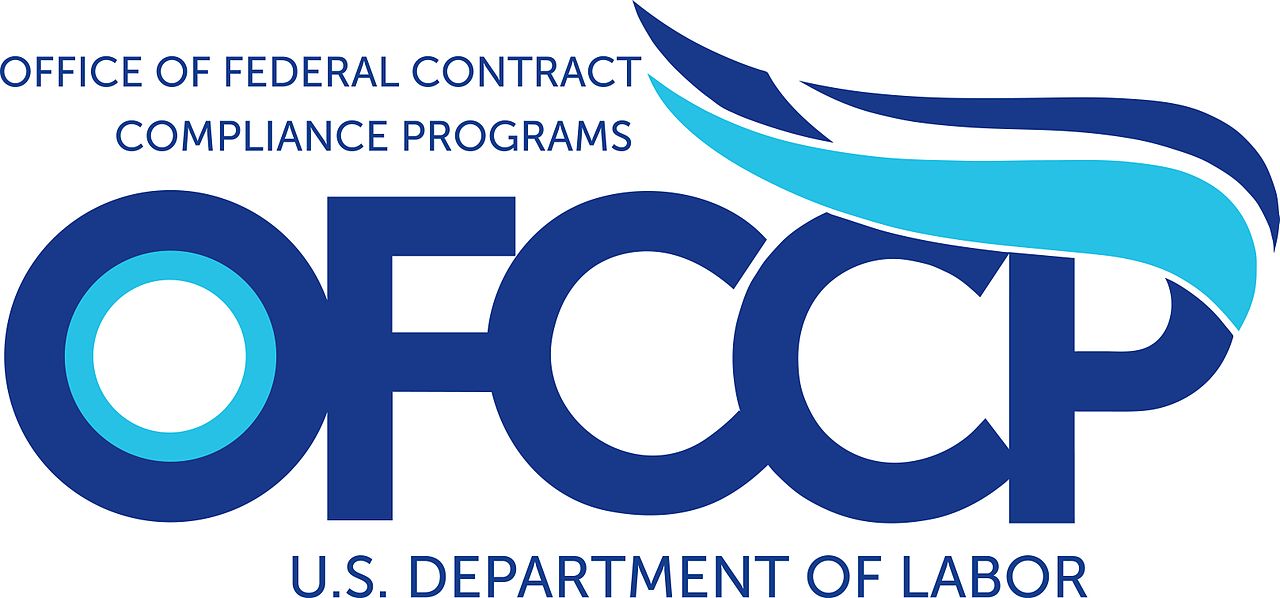 The Office of Federal Contract Compliance Programs (OFCCP) announced that Marcus Stergio will serve as the agency's new Ombudsman. Stergio previously served as the Manager of Commercial & Corporate Programs at MWI. He is a graduate of Harvard Law School's Program on Negotiation. He received his Master's degree in conflict resolution from the University of Massachusetts, Boston and his Bachelor's degree from Northeastern University.
"The Ombudsman fits squarely within the Office of Federal Contract Compliance Programs' broader initiative to improve transparency in our compliance evaluation and compliance assistance activities," said OFCCP Director Craig E. Leen. "The Ombudsman will provide an independent perspective and facilitate communication between external stakeholders and OFCCP regional and district offices."
OFCCP first announced its plan to implement an Ombudsman in September 2018. One of Mr. Stergio's first assignments will be to draft a set of procedures to explain to OFCCP stakeholders how to engage his Ombud services.
Friday, August 9, 2019, 2019: Contractor Assistance Portal Opened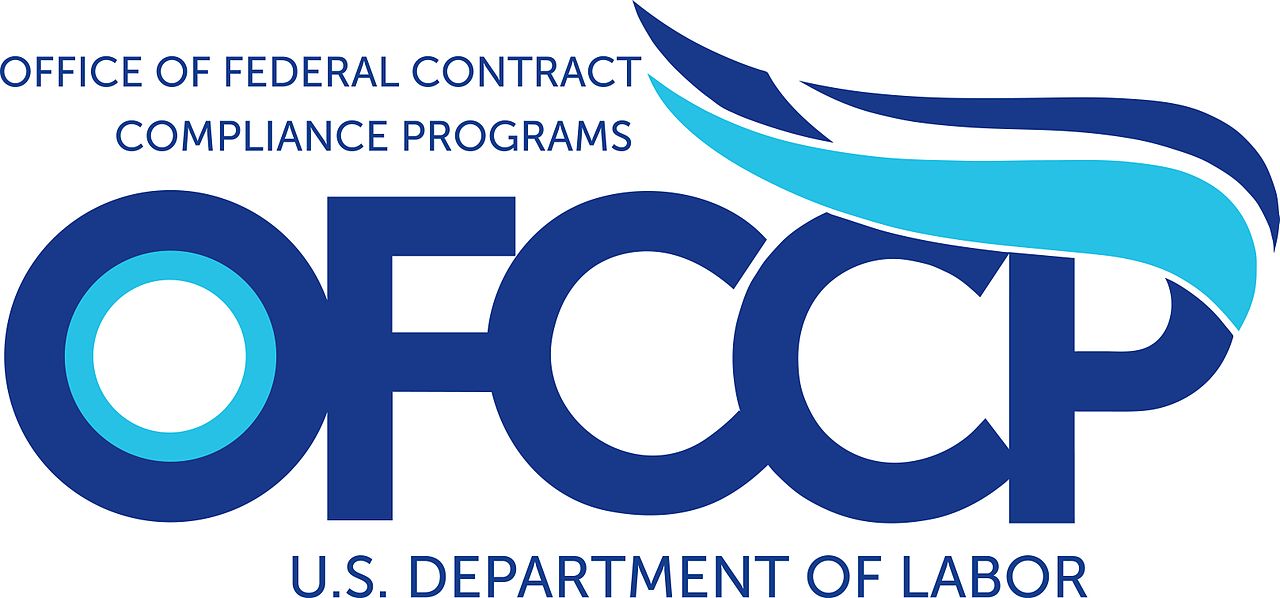 The Office of Federal Contract Compliance Programs (OFCCP) announced a new resource, a "Contractor Assistance Portal." The portal is set up for contractors to ask questions, search the OFCCP library of frequently asked questions, and access reference and compliance assistance materials.
The OFCCP  produced the Contractor Assistance Portal in coordination with the U.S. Department of Labor's Office of Compliance Initiatives. This resource is one of the many action items from OFCCP's Town Hall meetings held throughout 2017.
Reminder: VETS-4212 Filing Cycle Open
The VETS-4212 reporting requirements apply to all federal Government contractors and subcontractors with "a" covered federal contract valued at $150,000 or more at any point during 2018. The deadline to file the report is September 30, 2019.
Resources
VETS-4212 Federal Contractor Reporting landing page contains filing information and FAQs.
Download the VETS-4212 form at 2019 VETS-4212 (PDF Document).
Submit reports online, via email, or postal mail.
THIS COLUMN IS MEANT TO ASSIST IN A GENERAL UNDERSTANDING OF THE CURRENT LAW AND PRACTICE RELATING TO OFCCP. IT IS NOT TO BE REGARDED AS LEGAL ADVICE. COMPANIES OR INDIVIDUALS WITH PARTICULAR QUESTIONS SHOULD SEEK ADVICE OF COUNSEL.
SUBSCRIBE.
Compliance Alerts
Compliance Tips
Week In Review (WIR)
Subscribe to receive alerts, news and updates on all things related to OFCCP compliance as it applies to federal contractors.
OFCCP Compliance Text Alerts
Get OFCCP compliance alerts on your cell phone. Text the word compliance to 55678 and confirm your subscription. Provider message and data rates may apply.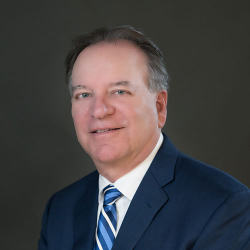 Latest posts by John C. Fox
(see all)