The DE OFCCP Week in Review (WIR) is a simple, fast and direct summary of relevant happenings in the OFCCP regulatory environment, authored by experts John C. Fox, Candee Chambers and Jennifer Polcer. In today's edition, they discuss:
Tuesday, October 29, 2019: Judge Ordered Component 2 Data Collection to Continue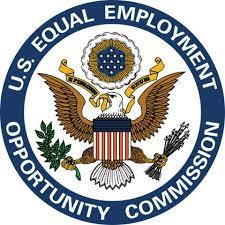 In a rapid-fire response to EEOC's Motion to determine the completion of the EEO-1 Component 2 data collection, U.S. District Judge Tanya Chutkan ordered that, "…EEOC must continue to take all steps necessary to complete the EEO-1 Component 2 data collection for calendar years 2017 and 2018 by January 31, 2020."
EEOC stated in its Motion (filed the previous day – Monday, October 28, 2019) that 84% of eligible filers had filed the Component 2 data. EEOC (Defendant) took the position that the process should be complete once the submissions reached 72.7% (the percentage submitted in the previous years' allotted filing window). However, the National Women's Law Center (Plaintiff) interpreted the collection period to include the late filed submissions, bringing it to 98.25%.
Judge Chutkan sided with the Plaintiff and reiterated that the Order requires the percentage based on "reporters that actually submitted EEO-1 reports." She went on to Order the EEOC to continue to provide status reports and to Order that the parties provide a joint status report on or before February 7, 2020, regarding the completeness of the EEO-1 Component 2 data collections and a proposed schedule, if necessary, for moving forward.​
Wednesday, October 30, 2019: DOL Hosted NDEAM Event on Mental Health
U.S. Secretary of Labor Eugene Scalia and Deputy Secretary of Labor Patrick Pizzella joined mental health advocates at an event marking National Disability Employment Awareness Month (NDEAM) at the U.S. Department of Labor's headquarters in Washington, D.C.
The National Institute of Mental Health estimates that nearly one in five American adults – a majority of whom are of working age – experience a mental health condition annually. A study conducted by the American Psychiatric Association found that more than 80 percent of employees treated for mental health conditions report improved levels of efficiency and satisfaction at work, demonstrating the power of ensuring access.
Earlier this year, ODEP collaborated with its Employer Assistance and Resource Network on Disability Inclusion (EARN) to publish a Mental Health Toolkit. A recording of the event is available for viewing.
Thursday, October 31, 2019: Senate Passed EEOC Appropriations Bill
The Senate passed the Senate substitute to H.R.3055, a package of Fiscal Year 2020 (FY2020) domestic spending bills which include measures for the Equal Employment Opportunity Commission
Amendments to the Act include salary and expense changes for EEOC from $399,500,000 to $384,500,000.
Friday, November 1, 2019: October Employment Situation
The release of October's Employment Situation shows unemployment numbers are relatively flat from last month despite the strike against General Motors which idled 50,000 employees for three days. U.S. Secretary of Labor Eugene Scalia noted that:
"Today's jobs numbers were affected by a disruption in the auto industry. The importance of the auto industry to the U.S. economy is a reminder of the need to implement the U.S.-Mexico-Canada Agreement (USMCA). USMCA will add tens of thousands of American jobs and will greatly strengthen our economy and America's workforce."
THIS COLUMN IS MEANT TO ASSIST IN A GENERAL UNDERSTANDING OF THE CURRENT LAW AND PRACTICE RELATING TO OFCCP. IT IS NOT TO BE REGARDED AS LEGAL ADVICE. COMPANIES OR INDIVIDUALS WITH PARTICULAR QUESTIONS SHOULD SEEK ADVICE OF COUNSEL.
SUBSCRIBE.
Compliance Alerts
Compliance Tips
Week In Review (WIR)
Subscribe to receive alerts, news and updates on all things related to OFCCP compliance as it applies to federal contractors.
OFCCP Compliance Text Alerts
Get OFCCP compliance alerts on your cell phone. Text the word compliance to 55678 and confirm your subscription. Provider message and data rates may apply.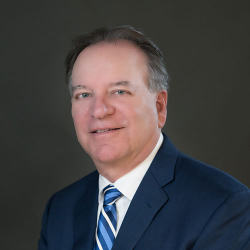 Latest posts by John C. Fox
(see all)