The DE OFCCP Week in Review (WIR) is a simple, fast and direct summary of relevant happenings in the OFCCP regulatory environment, authored by experts John C. Fox, Candee Chambers and Jennifer Polcer. In today's edition, they discuss:
Tuesday, November 5, 2019: Proposed Rule on Fluctuating Workweeks
The Wage and Hour Division published a Notice of Proposed Rulemaking to revise the regulation for computing overtime compensation for salaried nonexempt employees who work hours that vary each week ("fluctuating workweek") under the Fair Labor Standards Act (FLSA).
The proposal clarifies that payments in addition to the fixed salary are compatible with the use of the fluctuating workweek method of compensation and that such payments must be included in the calculation of the regular rate as appropriate under the Act. The proposal also adds examples and makes other minor revisions in an effort to make the rule easier to understand.
Submit written comments by December 5, 2019.
Tuesday, November 5, 2019: President Trump Revoked EO 13495
President Trump revoked Executive Order 13495 of January 30, 2009 (Non-displacement of Qualified Workers Under Service Contracts) "to promote economy and efficiency in Federal Government." EO 13495 had required successor Federal contractors, in certain circumstances, to offer a right of first refusal of employment to employees working under the predecessor contract.
The History of this Issue
January 20, 2009: President Obama replaced EO 13204 with EO 13495 "to promote economy and efficiency in Federal Government." President Obama believed that "the Federal Government's procurement interests in economy and efficiency are served when the successor contractor hires the predecessor's employees. A carryover workforce reduces disruption to the delivery of services during the period of transition between contractors and provides the Federal Government the benefits of an experienced and trained workforce that is familiar with the Federal Government's personnel, facilities, and requirements."
February 17, 2001: President George W. Bush replaced EO 12933 with EO 13204 (no obligation on successor contractors).
October 20, 1994: President Clinton issued EO 12933 which required successor contractors to offer a right of first refusal of employment to employees of the prior contractor.
Why the tennis match?
This is largely about guard services and unions. The guard services of government contractors are usually unionized. When a contractor loses its government contract, the company historically fired all of its employees leaving it to the successor contractor to hire and employ a new workforce…which meant the union had to start all over to cause a union election. Carrying over the exact workforce from one contractor to the next all but ensures that the union will be installed in the new employer's workforce. This is why Democrat Presidents always support rules requiring the continuation of one workforce to the follow-on contractor.
Tuesday, November 5, 2019: NASWA Hosted International Week to Discuss Evolving Worldwide Recruitment and Workforce Trends
On behalf of the National Association of State Workforce Agencies (NASWA), Scott Sanders, Executive Director of NASWA, served as the Master of Ceremonies and welcomed the world's Public Employment Services (PES) to Washington D.C. as NASWA hosted the 2019 International Workforce Development Week on November 5th & 6th. The event, put on annually by the World Association of Public Employment Services (WAPES) included international workforce development organizations from over 35 countries representing six continents. The workforce agencies convened for focused discussions on the future of work and how technology is impacting workforce development.
DirectEmployers partners with NASWA and was in attendance at the event. John Fox summarized his take-a-ways in a separate blog post.
The Bottom Line
There are numerous common themes and workforce trends among the various Public Employment Service Agencies from around the world. These agencies are challenged with the common goal of trying to match diverse job seekers to employers looking for skilled employees. There are also lessons to be learned for prospective employers: such as how to ensure your job descriptions will be visible to job seekers as they now begin to use Artificial Intelligence tools in the workforce agencies to find your jobs.
Tuesday, November 5, 2019: Public Hearing On Proposed EEO-1 Report Amendments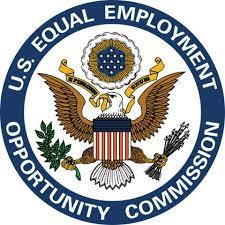 The Equal Employment Opportunity Commission (EEOC) has scheduled a public hearing to gather information and hear public comment on the proposed revision of the Standard Form 100, also formally known as the Employer Information Report (EEO-1), or colloquially as the EEO-1 Survey.
The Proposal
We summarized the proposal in September with the punchline: "EEOC Seeks to Drop Component 2!" The EEOC is not planning to continue using the EEO-1 Report to collect Component 2 pay data information, which the Commission originally added to the EEO-1 in 2016.
Public Hearing Details
The hearing will be held on November 20, 2019, at 9:30 a.m. at the EEOC Headquarters, 131 M Street NE, Washington, DC, Jacqueline A. Berrien Commission Meeting Room.
Space is limited and will be given on a first come, first served basis.
Invited panelists will be allowed to present their views at the hearing and members of the public have the opportunity to submit comments until November 12, 2019.
Wednesday, November 6, 2019: NPRM on TRICARE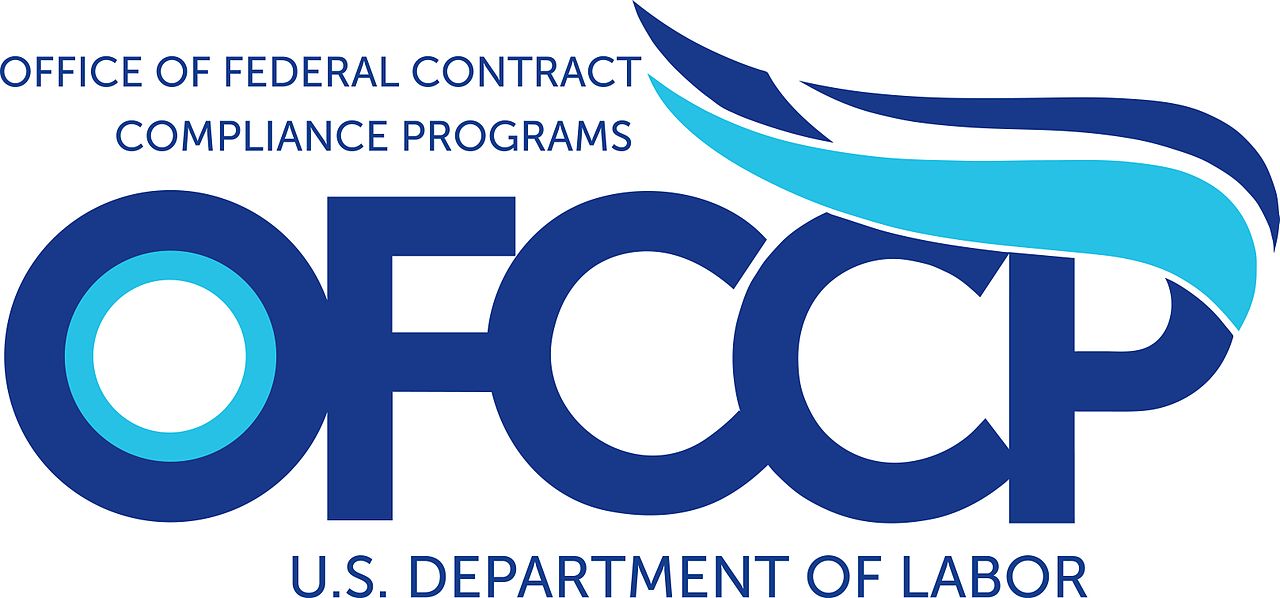 The Office of Federal Contract Compliance Programs (OFCCP) published a Notice of Proposed Rule Making (NPRM) to amend its regulations pertaining to its authority over TRICARE health care providers. The proposed rule is intended to:
increase access to care for uniformed service members and veterans
provide certainty for health care providers who serve beneficiaries of TRICARE
potentially provide for cost savings to the health care system
No Longer Under OFCCP jurisdiction (in some cases)
In a change of its legal position, the proposed rule would provide that OFCCP lacks authority over Federal health care providers which participate in TRICARE. In the alternative, OFCCP's proposed rule would establish national interest exemptions from Executive Order 11246, Section 503 of the Rehabilitation Act of 1973, and the Vietnam Era Veterans' Readjustment Assistance Act of 1974 for health care providers with agreements to furnish medical services and/or supplies to individuals participating in TRICARE (in the alternative to a reconsideration of OFCCP's authority over such providers). OFCCP would nevertheless have authority over health care providers participating in TRICARE if they hold a separate covered Federal Government contract or subcontract.
OFCCP has determined that special circumstances in the national interest justify proposing the exemption as it would improve uniformed service members' and veterans' access to medical care, more efficiently allocate OFCCP's limited resources for enforcement activities, and provide greater uniformity, certainty, and notice for health care providers participating in TRICARE.
Submit written comments before December 6, 2019.
Friday, November 8, 2019: New CSAL Supplement Posted!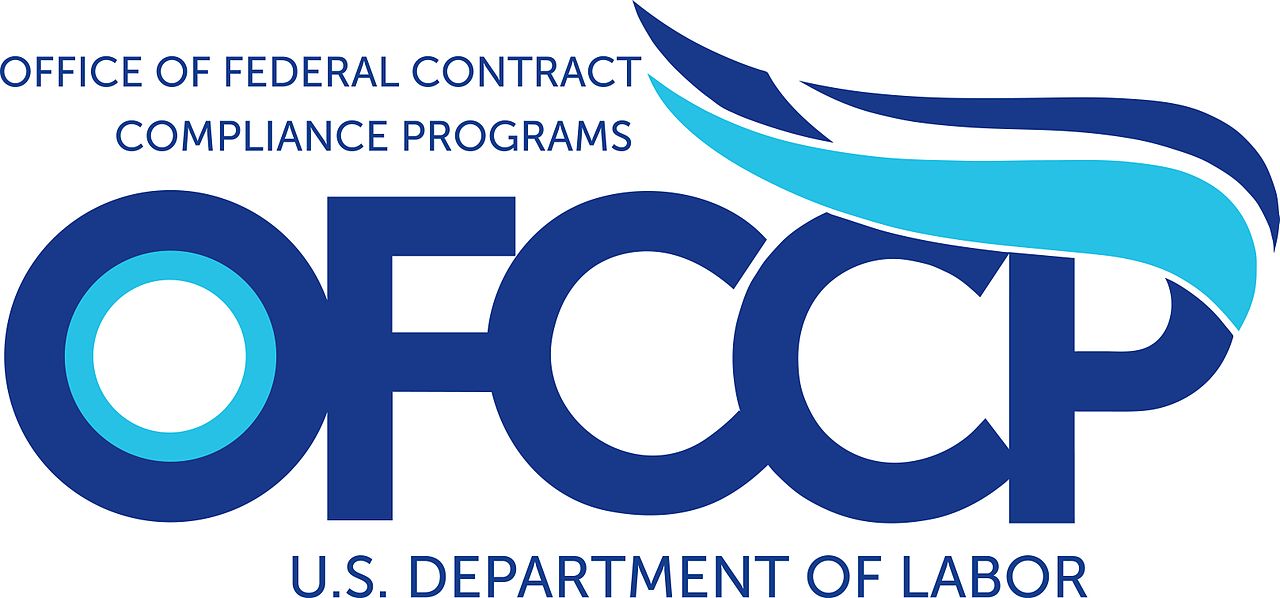 The Office of Federal Contract Compliance Programs announced the publication of a Corporate Scheduling Announcement List (CSAL) supplement. The new list includes 500 VEVRAA Focused Reviews as outlined in the Focused Review Directive (DIR 2018-04) OFCCP published last year. As per recent tradition, OFCCP will delay scheduling any of these audits until at least 45 days from the day of the announcement, so mailings of audit Scheduling Letters may start on December 24, 2019 (Happy Holidays!?!). Upon receipt of an OFCCP audit Scheduling Letter, contractors will have 30 calendar days to respond to OFCCP's document requests. This means that responses to a scheduled VEVRAA Focused Review will not be due until late January 2020 at the earliest.
Exclusions for the CSAL Supplement
The 2018, HIRE Vets Medallion winners were excluded from the 2019 VEVRAA Focused Reviews Scheduling List.  If a 2019 HIRE Vets Medallion Winner (federal contractor) is on the list, OFCCP will proactively remove it from the list. Contractors may confirm removal by sending an e-mail to the Scheduling Mailbox at OFCCP-DPO-Scheduling@DOL.gov.
Resources – New VEVRAA Landing Page
Similar to the Section 503 page, the VEVRAA Focused Review landing page includes best practices, protected veteran resources, answers to frequently asked questions, and other compliance assistance resources.
DE Members
For support in running your job listing reports, contact your Member Engagement Representative at MemberEngagement@directemployers.org.
Friday, November 8, 2019: USDOL Issued Opinion Letters to Enhance Military Service Members' Ability to Succeed in the Civilian Workforce
The U.S. Department of Labor (USDOL) announced the release of two new Opinion Letters. The first Letter, issued by the Department's Wage and Hour Division (WHD), addresses the applicability of the Fair Labor Standards Act (FLSA), the Davis Bacon Act (DBA), the Service Contract Act (SCA), and the Contract Work Hours and Safety Standards Act (CWHSSA) to the U.S. Department of Defense's (DOD) SkillBridge program. SkillBridge is a DOD job-training program that permits service members of any rank to use up to their last 180 days of service to work and learn with a participating employer that best matches that applicant's job training and work experience.
After carefully examining the relevant statutes, case law, regulations, and guidance, as well as the facts presented, the Department concludes in the letter, FLSA2019-4, that SkillBridge participants who follow its requirements and provide meaningful on-the-job training are not subject to the at-issue laws. These participants are thus not subject to the FLSA, DBA, or CWHSSA, and are thus exempt from the SCA.
The second Letter, OFCCP2020-1, issued by the Department's Office of Federal Contract Compliance Programs (OFCCP), addresses whether employers that participate in SkillBridge are subject to OFCCP's jurisdiction. In the Opinion Letter, the Department concludes that employer participation in the SkillBridge program is not by itself sufficient to render an employer a Federal Government contractor subject to OFCCP's jurisdiction.
"The opinion letter issued today by the Office of Federal Contract Compliance Programs is another step toward ensuring transparency and certainty to stakeholders and contractors about OFCCP's jurisdiction," said OFCCP Director Craig E. Leen. "The SkillBridge program provides necessary support and training and its indispensable role in helping service members transition to civilian life must be free of unwarranted regulatory restraints."
This marks the 50th opinion letter issued by WHD and the 4th for OFCCP during this administration.
Monday, November 11, 2019: Thank you to our Veterans!
On this day of honoring Veterans, we'd like to point out these services for those who have served. Thank you!
DE Members
Through DE Connect, login to the DE Academy where you can take the course:
"How to: Veteran Recruiting & Retention" presented by subject-matter expert and veteran, Matt Brogdon.
By the end of the course the learner will be able to:
Identify the six steps to consider when building a Veteran program.
Understand the business case behind hiring veterans.
Identify benefits beyond the company walls for hiring veterans.
THIS COLUMN IS MEANT TO ASSIST IN A GENERAL UNDERSTANDING OF THE CURRENT LAW AND PRACTICE RELATING TO OFCCP. IT IS NOT TO BE REGARDED AS LEGAL ADVICE. COMPANIES OR INDIVIDUALS WITH PARTICULAR QUESTIONS SHOULD SEEK ADVICE OF COUNSEL.
SUBSCRIBE.
Compliance Alerts
Compliance Tips
Week In Review (WIR)
Subscribe to receive alerts, news and updates on all things related to OFCCP compliance as it applies to federal contractors.
OFCCP Compliance Text Alerts
Get OFCCP compliance alerts on your cell phone. Text the word compliance to 55678 and confirm your subscription. Provider message and data rates may apply.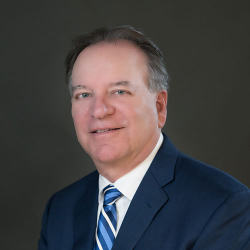 Latest posts by John C. Fox
(see all)