The DE OFCCP Week in Review (WIR) is a simple, fast and direct summary of relevant happenings in the OFCCP regulatory environment, authored by experts John C. Fox, Candee Chambers and Jennifer Polcer. In today's edition, they discuss:
Thursday, December 5, 2019: OFCCP v. Oracle (Pay Discrimination Lawsuit) Hearing Began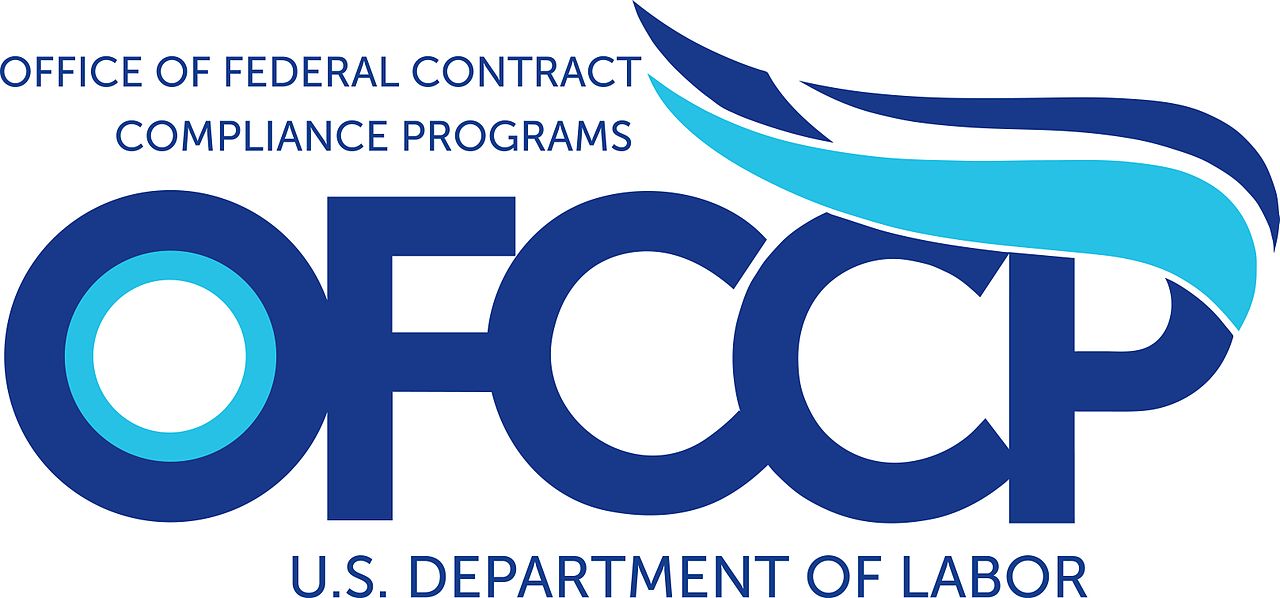 The case is OFCCP v. Oracle America, Inc., Case No. 2017-OFC-00006, and it has been pending at the Office of Administrative Law Judges since January 17, 2017. The hearing sites six issues to discuss, along with the relief sought by both pending the outcome.
Most recently, in a surprising turn, Administrative Law Judge Richard M. Clark dismissed all of OFCCP's "Disparate Impact" claims, other than one, for a complete failure of proof in OFCCP's Complaint against Oracle alleging unlawful pay discrimination on the basis of sex, race and national origin.
What brought this ruling on was a Motion for Summary Judgment Oracle filed seeking dismissal of OFCCP's case in its entirety, including both its disparate treatment and disparate impact claims.
EDITOR'S NOTE: A Motion for Summary Judgment is used in litigation when a party argues that there is no dispute about the facts at issue (everybody agrees the stoplight was green or it was red) and that, therefore ONLY issues of law divide the parties. In such a case, the Judge can then decide the claims upon Motion before trial since the Judge does not need to hear trial witnesses to sort out the true facts.
While Judge Clark denied Oracle Summary Judgment as to OFCCP's disparate treatment claims (thus allowing OFCCP to now proceed to trial on those issues—which began last Thursday, December 5—to prove up those claims), Judge Clark found that OFCCP put forward only a "constellation of [disparate impact] theories," but failed basic and fundamental requirements of Title VII Disparate Impact law requiring OFCCP to:
identify the "specific" and "particular" "neutral" employer policies (written) or practices (just what an employer does in the workplace); AND
show that the identified policy or practice "caused" statistical disparities in pay, which Oracle could not explain.
As Judge Clark noted, Title VII disparate impact law requires much more than a mere statistical disparity in the results of (hiring, or) pay affecting a Protected Group. Statistical disparities START the inquiry; not end it. And, OFCCP's statistical analyses MUST analyze a specific employer policy or practice to make out a proper disparate impact claim.
During its audit of Oracle, OFCCP failed to identify any neutral Oracle policy or practice which allegedly caused the statistical pay disparities which troubled OFCCP. During the litigation, OFCCP, now through its lawyers, continued to struggle to identify any neutral policy or practice which caused the noted statistical disparities OFCCP claimed had caused the at-issue pay disparities. Eventually, however, Judge Clark wrote that OFCCP's lawyers argued that a variety of "practices" "might support" a disparate impact claim, including these five claims which Judge Clark summarized as follows:
"not conducting focal reviews to correct disparities;"
"limiting the amount of money available for salary increases;"​
"budget-driven limitations that prevent paying similarly-situated employees similarly;"
"failure to have a mechanism to correct for disparities;" and
"reliance on prior pay in setting starting salary."
Judge Clark considered these claims and summarily dismissed out-of-hand the first four of them as lacking a "neutral" policy or practice and the proper predicate necessary to go forward to trial. Nonetheless, Judge Clark held claim number five, referenced above, could go forward to trial as a disparate impact claim where OFCCP will now need to prove its claim:
"I find that this constellation of theories—as disparate impact theories—can not survive summary judgment. A disparate treatment or disparate impact claim can be stated on the basis of a failure to equalize discriminatory compensation, and the proper characterization depends on whether it is framed in terms of a neutral policy that continues the discrimination or decisions not to correct—but at heart both turn on the existence of the discrimination to begin with what invoked the obligation to make a correction. If these are framed as disparate impact claims, there needs to be a prior showing of discrimination—i.e. a disparity in need of correction."
Here are some of the basic elements of proof Judge Clark held MUST be present before which time OFCCP may put forward a viable disparate impact claim under Title VII law [and which is indeed standard hornbook Title VII law…nothing exotic here]:
"To make out a prima facie case of disparate impact, a plaintiff [like OFCCP] must establish the existence of a disparity, the existence of a particular employment practice used by the employer, and a causal connection between the particular employment practice and the disparity: "[a]s a general matter, a plaintiff must demonstrate that it is the application of a specific or particular employment practice that has created the disparate impact under attack.""To make out a prima facie case of disparate impact, a plaintiff [like OFCCP] must establish the existence of a disparity, the existence of a particular employment practice used by the employer, and a causal connection between the particular employment practice and the disparity: "[a]s a general matter, a plaintiff must demonstrate that it is the application of a specific or particular employment practice that has created the disparate impact under attack."
EDITOR'S NOTE: Stunningly, OFCCP did not put forward in the Oracle case, Judge Clark held, any proof of the second or third required element of proof noted above:
"…there is not a separate and distinct disparate impact claim for OFCCP to be pursuing" [as to OFCCP's first four claims]; and
"OFCCP has not come forward with evidence that could establish causation."
So, here is the sole disparate impact claim which OFCCP is currently in trial seeking to establish:
"I find that OFCCP has presented enough evidence to survive summary judgment as to a disparate impact theory based on reliance on prior pay in setting starting salaries."
EDITOR'S NOTE: The federal courts have historically found that setting starting pay on prior pay is not unlawful under Title VII. A recent Ninth Circuit Court of Appeals case decision came to a different conclusion overturning 40 years of settled law as to this issue within the Ninth Circuit. The issue of considering prior pay remains in legal uncertainty, as a result, while some states have begun to make consideration of prior pay unlawful under state anti-discrimination laws in setting current pay. In the Oracle case, OFCCP will now have an opportunity to prove that Oracle relied on prior pay, if it did, and will then have to prove that the prior pay consideration lead to the at-issue pay disparities as opposed to other legitimate non-discriminatory reasons.
If Oracle were to lose on this "prior pay" issue, it will certainly appeal that issue given the history of appellate courts approving prior pay considerations under Title VII. However, at this stage of the trial it is unclear as of yet whether Oracle even relied on prior pay to set starting salaries and whether it did so uniformly, and if so for what period of time.
The Oracle trial continues this week.
Friday, December 6, 2019: November Employment Situation
The release of November's Employment Situation shows unemployment numbers (3.5%) are essentially flat from last month for the National and Individuals with Disabilities "unemployment" categories, although the country hit a new 50-year low unemployment rate this month, the lowest since May 1969 (at the height of the Viet Nam war when there were almost 3.5 million active-duty military personnel vs a little over 1 million today). Veteran unemployment was up from 3.0% in October. U.S. Secretary of Labor Eugene Scalia spotlighted that:
"The November jobs report vastly outpaced predictions, with 266,000 jobs created. With 41,000 jobs in upward revisions for September and October, 6.6 million total jobs have been created since January 2017."
CONTEXT: The nation needs about 100,000 to 150,000 new jobs per month to keep up with new entrants to the job market. The addition of 266,000 new jobs as occurred this month, signals a very robust economy not only employing all those new to the U.S. workforce but also pulling over 100,000 workers off of the "long term unemployed" lists. The "long term unemployed" is a defined Bureau of Labor Statistics term identifying workers who have not worked AND have not sought active employment in the last year or longer. So, hiring the long term unemployed does not affect "the unemployment rate" because BLS only counts those unemployed and actively seeking work in the "unemployment rate" percentages BLS releases weekly.
Also, the Federal Reserve considers 5.2% "full employment," and indeed, the U.S. continues to have more jobs available (over 7 million daily) than the number of workers currently unemployed in the U.S. (fewer than 6 million). Labor Economists currently explain the continuing presence of 6 million unemployed workers into two categories: "frictionally" unemployed (those temporarily unemployed while looking for their next job) and "structurally" unemployed (those whose job types were eliminated by technology or invention…i.e. the invention of voicemail put many hundreds of thousands of telephone receptionists out of jobs over about a 10-year period).
THIS COLUMN IS MEANT TO ASSIST IN A GENERAL UNDERSTANDING OF THE CURRENT LAW AND PRACTICE RELATING TO OFCCP. IT IS NOT TO BE REGARDED AS LEGAL ADVICE. COMPANIES OR INDIVIDUALS WITH PARTICULAR QUESTIONS SHOULD SEEK ADVICE OF COUNSEL.
SUBSCRIBE.
Compliance Alerts
Compliance Tips
Week In Review (WIR)
Subscribe to receive alerts, news and updates on all things related to OFCCP compliance as it applies to federal contractors.
OFCCP Compliance Text Alerts
Get OFCCP compliance alerts on your cell phone. Text the word compliance to 55678 and confirm your subscription. Provider message and data rates may apply.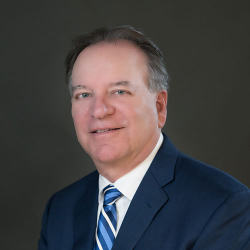 Latest posts by John C. Fox
(see all)