The DE OFCCP Week in Review (WIR) is a simple, fast and direct summary of relevant happenings in the OFCCP regulatory environment, authored by experts John C. Fox, Candee Chambers and Jennifer Polcer. In today's edition, they discuss:
Tuesday, March 10, 2020: DE Talk: Episode 6 Launched! Empowering Women in Leadership Roles
Women represent nearly 50% of the U.S. workforce, yet only occupy 10% of the top management positions in S&P 500 companies and constitute only 11% of the top earners in Fortune 500 companies. To discuss how female executives can empower one another in the workplace, Candee Chambers, Executive Director of DirectEmployers Association and CEO of DE's wholly-owned subsidiary Recruit Rooster sat down with Elizabeth Jennings, Acting Executive Director of the National Disability Institute, and Heather Hoffman, COO of Recruit Rooster, to talk about closing the gender gap that exists in leadership and how mentorship shaped their careers. With March being Women's History Month, Candee, Elizabeth, and Heather took the conversation a step further to discuss how they are working to change the narrative and the employment story for future generations of women in the workforce.
Check out the final episode in Season One of the DE Talk podcast by listening on the DirectEmployers website or via Apple Podcasts, Google Podcasts, Spotify, or wherever you access podcasts. Catch up on all of Season One:
If you would like to receive a monthly alert of new episodes, subscribe to the DirectEmployers podcast mailing list or text alerts to receive a notification of new monthly episodes.
Wednesday, March 11, 2020: EDI Winners Announced!
The U.S. Department of Labor announced that CVS Health (a DE Member!) and PepsiCo have received Gold Awards in the Department's inaugural Excellence in Disability Inclusion (EDI) Awards program. The program recognizes federal Government contractors which demonstrate excellence in making their workforces inclusive for people with disabilities.
The EDI Awards' Executive Review Committee recognized CVS Health's many efforts, including its "Abilities in Abundance" program, which provides training to people with disabilities to compete for a wide range of positions with the organization. Similarly, the committee found "Pepsi Achieving Change Together (PepsiACT)," a formal partnership between Pepsi and Disability Solutions @ Ability Beyond, a U.S. non-profit company specializing in corporate disability recruiting programs, to be worthy of the top honors.
In the year ahead, CVS Health and PepsiCo will participate in a "Year of Engagement" program to share their best practices and encourage other employers to adopt them.
Wednesday, March 11, 2020: Final Rule on Apprenticeships Standards
The U.S. Department of Labor announced a Final Rule to establish a process to recognize Standards Recognition Entities ("SREs"), which will, in turn, set appropriate standards to be followed for Industry-Recognized Apprenticeship Programs ("IRAPs"). SREs will receive recognition from the Department of Labor to ensure the development and maintenance of high-quality IRAPs
The updates include modifying 29 CFR part 29 by creating two subparts—one governing the operation of registered apprenticeship programs (subpart A), and the other establishing quality guidelines for DOL-recognized SREs and IRAPs (subpart B).
We reported in July of 2019 that the Department is working to address America's skills gap and expand the apprenticeship model to new industries.
The Final Rule is effective on May 11, 2020.
Thursday, March 12, 2020: USDOL Announced New COVID-19 UI Guidance
The U.S. Department of Labor announced new guidance outlining flexibilities that states have to administer their unemployment insurance (UI) programs to assist Americans affected by the COVID-19 outbreak.
Under the guidance, federal law permits significant flexibility for states to amend their laws to provide UI benefits in multiple scenarios related to COVID-19. For example, federal law allows states to pay benefits where:
An employer temporarily ceases operations due to COVID-19, preventing employees from coming to work;
An individual is quarantined with the expectation of returning to work after the quarantine is over; and
An individual leaves employment due to a risk of exposure or infection or to care for a family member.
Federal law does not require an employee to quit to receive benefits due to the impact of COVID-19. Consult your state unemployment office to see how your local UI office has adopted, or will adopt, any new relaxed coverage and benefits rules as USDOL now permits.
Additional Resources:
Thursday, March 12, 2020: NASWA Webpage on States' COVID-19 Status
Our Partner, the National Association of State Workforce Agencies (NASWA), set up a COVID-19 webpage pulling together information about each states' efforts to respond to the COVID-19 emergency. The page highlights information the states have provided to NASWA detailing how each is dealing with workforce issues related to the impact of COVID-19 on the daily operations of employers in each reported state. Other useful resources on the webpage include:
Friday, March 13, 2020: Scalia Responded to COVID-19 National Emergency
U.S. Secretary of Labor Eugene Scalia issued the following statement regarding the federal response to coronavirus:
"President Trump took important actions today to protect Americans from the risk of coronavirus. The President's national emergency declaration will make up to $50 billion available to state and local governments to combat the threat of the outbreak, while new flexibilities for health care providers and governments will facilitate a rapid, nationwide response. Today's announcements also demonstrate how the President has enlisted the private sector as a powerful partner as he leads the nation in confronting this challenge."
THIS COLUMN IS MEANT TO ASSIST IN A GENERAL UNDERSTANDING OF THE CURRENT LAW AND PRACTICE RELATING TO OFCCP. IT IS NOT TO BE REGARDED AS LEGAL ADVICE. COMPANIES OR INDIVIDUALS WITH PARTICULAR QUESTIONS SHOULD SEEK ADVICE OF COUNSEL.
SUBSCRIBE.
Compliance Alerts
Compliance Tips
Week In Review (WIR)
Subscribe to receive alerts, news and updates on all things related to OFCCP compliance as it applies to federal contractors.
OFCCP Compliance Text Alerts
Get OFCCP compliance alerts on your cell phone. Text the word compliance to 55678 and confirm your subscription. Provider message and data rates may apply.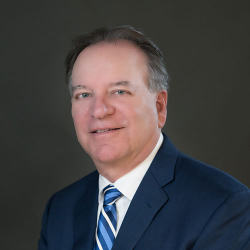 Latest posts by John C. Fox
(see all)