The DE OFCCP Week in Review (WIR) is a simple, fast and direct summary of relevant happenings in the OFCCP regulatory environment, authored by experts John C. Fox, Candee Chambers and Jennifer Polcer. In today's edition, they discuss:
Tuesday, April 21, 2020: OSHA Released COVID-19 Safety Tips for Construction Workers
The U.S. Department of Labor's Occupational Safety and Health Administration (OSHA) announced an alert listing safety tips employers can follow to help protect construction workers from exposure to the coronavirus (COVID-19).
The advice is similar to the alerts now available for Manufacturing, Package Delivery, and Retail employers. All notices are available on OSHA's COVID-19 webpage.
Wednesday, April 22, 2020: EEOC to Hold First-Ever Remote Public Meeting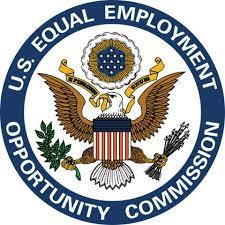 The Equal Employment Opportunity Commission (EEOC) announced that due to COVID-19, the Agency will host, for the first time, a remote public meeting.
Date: Wednesday, April 29, 2020
Time: 1:00 PM EST
Audio conference information will be posted on the EEOC website on Tuesday, April 28, 2020. Closed captioning will be available.
Agenda:
Announcement of Notation Votes
Formal opinion letter on Federal Work Opportunity Tax Credit (WOTC)
Rescission of Compliance Manual Section 604: Theories of Discrimination
Rescission of Compliance Manual Section 604 Appendix-C on Polygraph Examinations
Can't make it? Not to worry, a recording and transcript of the Commission meeting will be posted on www.eeoc.gov at a later date.
Wednesday, April 22, 2020: Disability:IN Annual Conference Going Virtual
Disability:IN, a nonprofit resource for business disability inclusion worldwide, announced its plans to convert its 32nd-annual conference to a virtual event. The dates remain the same, July 13-16, 2020, with more details to come.
Disability:IN consists of a central office and 30 Affiliates, which serve as the collective voice to effect change for people with disabilities in business. The network of over 185 corporations expands opportunities for people with disabilities across enterprises.
Thursday, April 23, 2020: EEOC Updates COVID-19 Technical Assistance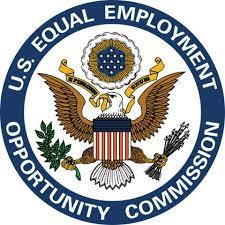 The Equal Employment Opportunity Commission (EEOC) updated its publication "What You Should Know About COVID-19 and the ADA, the Rehabilitation Act, and Other EEO Laws."  New questions answered are:
A.6. May an employer administer a COVID-19 test (a test to detect the presence of the COVID-19 virus) before permitting employees to enter the workplace?
Short answer: The ADA requires that any mandatory medical test of employees be "job-related and consistent with business necessity."  So, employers may test an applicant or employee because employers may take steps to determine if employees entering the workplace have COVID-19 because an individual with the virus will pose a direct threat to the health of others.
D.12. Do the ADA and the Rehabilitation Act apply to applicants or employees who are classified as "critical infrastructure workers" or "essential critical workers" by the CDC?
Short answer: Yes.
Friday, April 24, 2020: U.S. Secretary of Labor Joins Special G20 Meeting On COVID-19
The Department of Labor announced that U.S. Secretary of Labor Eugene Scalia participated in a virtual meeting of the G20 Labor and Employment Ministers to discuss the G20 members' labor and employment response to the COVID-19 pandemic.
In his 2-page statement, Secretary Scalia summarized the actions taken here in the United States to help the more than 26 million people who have filed for unemployment.
The group will meet again later this year to monitor progress and consider additional actions and commitments to aid the recovery of G20 labor markets and sustain progress toward common G20 goals.
Friday, April 24, 2020: PEAT Champions Accessible Virtual Meeting Platforms
The Partnership on Employment and Accessible Technology (PEAT) published a tip sheet on "How to Pick an Accessible Virtual Meeting Platform."  With so many employees working remotely, meeting platforms must support full accessibility for people with disabilities.
The following websites describe accessibility features for several commonly used platforms for webinars, virtual conferences, and other collaborative activities:
Read the full tip sheet for critical steps for procuring and using accessible meeting platforms.
Friday, April 24, 2020: ODEP Updated COVID-19 Resource Webpage
The Office of Disability Employment Policy (ODEP) updated its webpage dedicated to COVID-19 resources. This is a one-stop site with links to several resources including:
THIS COLUMN IS MEANT TO ASSIST IN A GENERAL UNDERSTANDING OF THE CURRENT LAW AND PRACTICE RELATING TO OFCCP. IT IS NOT TO BE REGARDED AS LEGAL ADVICE. COMPANIES OR INDIVIDUALS WITH PARTICULAR QUESTIONS SHOULD SEEK ADVICE OF COUNSEL.
SUBSCRIBE.
Compliance Alerts
Compliance Tips
Week In Review (WIR)
Subscribe to receive alerts, news and updates on all things related to OFCCP compliance as it applies to federal contractors.
OFCCP Compliance Text Alerts
Get OFCCP compliance alerts on your cell phone. Text the word compliance to 55678 and confirm your subscription. Provider message and data rates may apply.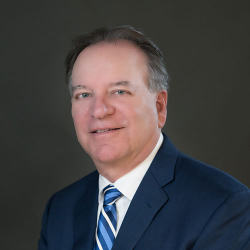 Latest posts by John C. Fox
(see all)