The Office of Federal Contract Compliance Programs ("OFCCP"), the Equal Employment Opportunity Commission ("EEOC"), and the U.S. Department of Justice's Civil Rights Division ("DOJ CRD") executed and finalized on November 3, 2020 a dramatically different (Memorandum of Understanding ("MOU") than we have previously seen. The big change from the 2011 predecessor MOU is that OFCCP will now become an "agent" of the EEOC stepping-into-its-shoes to investigate Title VII Charges and for the first time ever will be authorized to apply both Title VII liabilities and remedies to Charges arising pursuant to Title VII. The agencies will accomplish this jurisdiction-sharing authority with the EEOC through the device of what the agencies will now call "dual-filed" Complaints/Charges. NOTE: OFCCP calls the claims it receives "Complaints" while the EEOC calls them "Charges."
Previously, OFCCP referred to the EEOC all individual Complaints OFCCP received pursuant to its Executive Order 11246 authority. This allowed OFCCP to focus on systemic discrimination through its Compliance Review investigative tool. President Jimmy Carter had originally designed this division of labor to not cause OFCCP, which he birthed on October 1, 1978, to have its resources driven by the 70,000 to 90,000 Complaints and Charges the federal agencies typically intake each year. It is important to note, too, that OFCCP's Complaint investigation Rules, unlike the EEOC's Charge investigation procedures, require OFCCP to investigate each Complaint it receives and which meets its jurisdictional standards.
Speaking last Thursday (November 6) at the National Employment Law Institute's (NELI) 39th annual Affirmative Action Briefing, outgoing OFCCP Director Craig Leen defended the OFCCP's interest in changing the MOU to investigate EEOC Charges by noting that the change would allow OFCCP to partner with the EEOC on large investigations. However, that remark seemed to bolster only another portion of the new MOU which recognizes, also for the first time ever, "joint investigations" to be undertaken with the EEOC. In an effort to defuse concern that the MOU would allow and cause OFCCP to be overrun with individual Complaint investigations, Director Leen asserted OFCCP's continuing intent is to maintain Compliance Evaluations (Compliance Reviews; Focused Reviews; and Compliance Checks) as its primary investigative tools.
The concern that the new MOU will knock OFCCP off-mission is nonetheless very much on the minds of federal contractors covered by OFCCP's Rules and of civil rights' groups since the EEOC's current "inventory" (formerly "backlog") of Charges, even while it has fallen to a new modern low, is still about 50,000 per year. Moreover, the EEOC's backlog of Charges always swells to between 80,000 to 90,000 in poorer economic times. Annual new Charge filings are even higher.
To What Did the Agencies Specifically Agree Under the New MOU?
Pursuant to the new MOU executed last week, the signatory agencies, which for the first time included the DOJ CRD, agreed to:
Continue to share information through inspection, copying, and/or loaning of documents relating to the employment policies and/or practices of federal contractors and subcontractors, such as affirmative action programs, annual employment reports, complaints, charges, investigative files, and compliance evaluation reports;
Continue to honor the decision of the agency that initially collected the information in regard to whether it should share relevant information pursuant to request from another signatory agency;
Continue to maintain confidentiality of the information shared pursuant to protections contained in Title VII, the Trade Secrets Act, and the Privacy Act, while adding consideration of the protections under the Freedom of Information Act;
Continue to establish and/or update procedures to notify and consult with the other signatory agencies at various stages of any respective compliance activities to develop potential joint enforcement initiatives, increase efficiency, ensure collaboration, and minimize duplication;
Consult with the "Appropriate Requesting Official" at the DOJ CRD (either the Attorney General, Deputy Attorney General, the Assistant Attorney General for the Civil Rights Division, the relevant Deputy Assistant Attorney General for the Civil Rights Division, or their designee) before OFCCP would issue a Notice of Violation or EEOC would make a reasonable cause determination when there are novel or unsettlement issues of law that may have significant precedential value for subsequent cases. This new requirement is to ensure that the "government's lawyers" in the DOJ CRD provide their legal expertise and input;
Continue to refer misfiled complaints not within the agency's purview to the appropriate agency which has jurisdiction;
Conduct annual reviews related to the implementation of the MOU;
Continue to use a Coordination Advocate within each agency to ensure consistent compliance and enforcement standards and procedures; and
DUAL-FILED CHARGES: Most importantly, comply with updated guidelines laid out in the MOU related to receipt, investigation, processing, and resolution of "dual-filed" Complaints and/or Charges.

The MOU's "dual-filed" Complaints/Charges provisions allows OFCCP to retain individual complaints of discrimination against Federal contractors while continuing to refer selected Complaints to the EEOC as a matter of OFCCP's discretion. (Previously, OFCCP had no discretion under its 2011 MOU. The 2011 MOU required OFCCP to refer ALL individual Complaints arising under Executive Order 11246 (relating to sex, race, color, religion, and/or national origin) to the EEOC, as a matter of course, to intake as Charges arising under Title VII.)  According to the United States Department of Labor's press release announcing the new MOU, this change in the new MOU ensures that OFCCP will have a role to address discrimination against individual employees;
The inclusion of the DOJ CRD as a signatory. The agencies assert that the DOJ's involvement will help ensure that the three pre-eminent federal agencies engaged in civil rights law take a consistent and coordinated approach to equal employment opportunity law, and ensures DOJ involvement regarding cases that raise issues of law that are novel, unsettled, or may have significant precedential value. While this goes beyond the Complaint/Charge "load balancing" focus of prior MOUs (since USDOJ does not intake Complaints/Charges which overlap either the OFCCP's or the EEOC's Complaint/Charge authorities), OFCCP sought this expansion of the MOU. It is thought that OFCCP was motivated to seek this change since OFCCP has recently suffered a losing streak in the Courts attempting to apply Title VII principles to the very few lawsuits OFCCP brings on the merits of alleged unlawful discrimination claims;
The adoption of several measures to ensure that senior officials in all three agencies are directly involved in the coordinated efforts the MOU contemplates; and
The inclusion of federal protections for religious liberty and conscience protections as an area of focus for coordination efforts.  The agencies included this change to underscore  the religious discrimination protections set out in the October 6, 2017 Memorandum then-Attorney General Jeff Sessions published. In that Memorandum, Attorney General Sessions instructed administrative agencies to proactively consider potential burdens on the exercise of religion and possible accommodations of those burdens when formulating rules, regulations, and policies.  Thus, the Compliance Coordination Committee meetings occurring at least biannually must include in their discussion approaches to accommodating religious and conscience protections.
Potential Issues for Contractors to Consider, and OFCCP Director Leen's Public Response to Such Concerns
The revisions incorporated in the new MOU raise several concerns related to the administration of Complaints/Charges and investigations.  This is because many in the Government contractor community and in civil rights groups worry that the MOU may be a "first-step" to converting the OFCCP into a "mini-EEOC" in preparation for merging it with the EEOC. This potential future merger was one of the areas of concern which drove EEOC Commissioner Charlotte A. Burrows to take the unusual step of issuing a public "statement" in opposition to the new MOU, even before it was public. Indeed, both Commissioner Burrows and Commissioner Jocelyn Samuels, (the other Democrat EEOC Commissioner), while dissenting during the EEOC's vote to adopt the new MOU on November 2nd, stressed the importance of the EEOC's independence as an agency. Both Commissioner Burrows and Samuels feared that the new MOU could chip away at that autonomy.
First, given the express authorization of OFCCP as an agent of EEOC and its discretion to investigate individual charges that have a Title VII claim against a covered federal Government contractor or subcontractor, one concern of the federal contractor and subcontractor communities is the imposition of the EEOC timeline for Charging Parties to file Charges vs the timeline to file OFCCP Complaints.  Currently, an individual must file complaints with OFCCP alleging discrimination which is unlawful based on race, color, religion, sex, sexual orientation, gender identity, national origin, or based on compensation inquiries, discussions or disclosures, within 180 days from the date of the alleged unlawful discrimination, unless the time for filing is extended for good cause.  See 41 CFR § 60-1.21.  However, under the EEOC's Charge filing procedures, the time limit to file a Charge with the EEOC is 180 calendar days, and is extended to 300 calendar days if a state or local agency enforces a law that prohibits employment discrimination on the same basis as Title VII pursuant to a "work sharing agreement" between the state and the EEOC insuring the state will apply legal prohibitions on discrimination at least as stringent as federal law.  What will happen, as a result, is that OFCCP will investigate Complaints filed pursuant to Executive Order 11246 alleging violations more than 180 days before the filing (but not more than 300 days before the filing) pursuant to the OFCCP's new-found authority to investigate the Complaint as a Charge and proceed under Title VII. Previous to the new MOU, OFCCP would have merely declined to intake such an Executive Order Complaint as "untimely filed." Moreover, OFCCP may or may not have referred the Charging Party to the EEOC to file a fresh Charge arising under Title VII.
Second, given OFCCP's Rule at 41 CFR § 60-1.24(b) requiring OFCCP to conduct a thorough evaluation of the allegations of all Complaints OFCCP intakes as jurisdictional and to conduct a Complaint investigation during which it must develop a complete case record, contractors may face a situation where OFCCP becomes "overwhelmed" investigating Complaints. For example, EEOC receives over about 70,000 Charges of discrimination per year. In fiscal year 2018, EEOC records report that the Commission received 76,518 charges of workplace discrimination (and that during a dynamic financial year where jobs were more plentiful than applicants for jobs. NOTE: Charge numbers drop in good economic times).  The large number of Charges filed with EEOC has resulted in a backlog in the tens of thousands for the EEOC. If the OFCCP were to share even only a small portion of the EEOC's Charge workload, it would take up all of OFCCP's time and resources. OFCCP reports, for example, that it normally receives fewer than 1,500 individual Complaints each year.  The ongoing overwhelming EEOC backlog thus raises questions whether OFCCP would have the discipline to exercise its discretion over the thousands of Complaints it is now likely to receive arising under Title VII and to refer them to the EEOC, at the risk of foregoing one Compliance Evaluation for about every five Charges, or so, which OFCCP intakes.  
Third, the federal contractor community has legitimate concerns born from experience as to OFCCP's knowledge and experience applying Title VII law as it is, even before OFCCP managers now ask their OFCCP Compliance Officers to expand their knowledge and repertoire to also understand and make demand for "compensatory" and "punitive" damages with which they have absolutely no training or experience. Title VII's remedies are broader than the remedies available under Executive Order 11246.  Moreover, Executive Order 11246 law has not kept up with amendments to Title VII which will cause OFCCP Compliance Officers confusion as they seek to apply the new things they bump into about Title VII law to Executive Order 11246 investigations which lack the full reach of Title VII liability and damages. (For example, the President has never amended Executive Order 11246 to imbue it with Pregnancy Discrimination authority as the Congress did in 1978 as to Title VII law. The Civil Rights Reform Act of 1991, which broadly amended Title VII, did not amend EO 11246 and the President has not doubled back to bring the Executive Order up to the same level of protections as the 1991 Amendments to Title VII. The Lilly Ledbetter Amendment to Title VII did not amend EO 11246 and no President has ordered a parallel amendment to EO 11246.)
And given recent case law decisions arising under Executive Order 11246 which held that OFCCP did not apply even the basic elements of proof necessary to prove up violations of unlawful discrimination pursuant to standard fare Title VII claims, the new authority the new MOU reposes with OFCCP will require a major education and training of OFCCP personnel as to Title VII law and principals.
Of concern, too, Director Leen told the NELI Affirmative Action Briefing audience that if no settlement could be reached releasing both Executive Order 11246 and Title VII claims during joint investigations of the two agencies, OFCCP would proceed only as to the Executive Order 11246 remedies in any suit alleging unlawful discrimination.  As an aside, Director Leen confirmed that OFCCP did not intend to train its Compliance Officers regarding Title VII damages remedies unless it became a more routine part of OFCCP's workload.  For now, Title VII damages remedy issues would only arise with OFCCP in situations involving settlement discussions seeking a complete release of claims (i.e. under both EO 11246 and pursuant to Title VII), in his view. This "no training" decision thus suggests that, for the moment, OFCCP intends to intake NO Title VII Charges, in fact. If so, this decision would greatly reduce the concern of knocking OFCCP off-mission. But, then, why amend the MOU to force Title VII Charges onto OFCCP's dockets and then require OFCCP to laboriously, one-by-one, exercise its discretion to refer them to the EEOC.
Finally, Director Leen stressed that the new MOU would not allow either OFCCP or the EEOC to act over the objection of the other agency; in other words, neither OFCCP nor EEOC can go "rogue" in the application of law or investigative authority.
Time will tell whether Director Leen's assurances will in fact come to fruition, especially given his current status as outgoing Director of OFCCP and in the face of the election of a new Democratic administration coming on board sometime after January 20, 2021. Given the uncertainty whether OFCCP will in fact begin to investigate Title VII Charges, the best recourse for federal contractors and subcontractors at this stage is to remain on high alert, and to be ready to gently and patiently teach OFCCP Compliance Officers Title VII law if the OFCCP does come knocking with Title VII Charges in hand.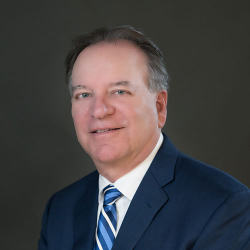 Latest posts by John C. Fox
(see all)
Latest posts by Jay J. Wang
(see all)