The DE OFCCP Week in Review (WIR) is a simple, fast and direct summary of relevant happenings in the OFCCP regulatory environment, authored by experts John C. Fox, Candee Chambers and Jennifer Polcer. In today's edition, they discuss:
Monday, November 23, 2020: California Quietly Gives Guidance on Employees Outside of CA, and other Updates, as to its New Component 2 Pay Reporting Look-A-Like Tool
The California Department of Fair Employment and Housing ("DFEH") issued another round of guidance under California's new pay data reporting law ("SB 973"). This time, subtopic #3 Required Content (see backstory below) provided guidance clarifying what the Department expects employers to report under the new law.  This includes information addressing employees both inside and outside of California (albeit a matrixed and still ambiguous requirement).
Backstory
On November 2, 2020, DFEH originally issued guidance as to the purpose and filing requirements under California's SB 973. Those 13 FAQ's fill subtopic #1 Introduction and subtopic #2 Filing Requirements.
See our previous WIR and companion blog.
Legal Note
DFEH intends for this sub-regulatory FAQ advice to be binding on employers. However, FAQs shouted out an open window or thrown up on a state website lack the binding force and effect of law. DFEH does NOT plan a Rulemaking with a proposed Rule and does NOT plan a public comment period, or the publication of a Final Rule. Rather, DFEH simply hopes that no employers will legally challenge it pursuant to California's Administrative Procedure Act by refusing to file its pay data. The California APA bans such a casual approach to regulatory matters of significance accomplished merely through executive fiat without input from the public and lacking the benefit of a formal Rulemaking process.
This issue of Notice and Comment Rulemaking has been a running gun battle with California state labor agencies for decades. Periodic court rulings have struck down executive fiat "podium policies." Occasional wide-scale administrative agency purges occur of rogue writings, including of entire manuals and hundreds of written directives by various names which crop up like weeds in an untended garden. DFEH has returned to the era of just opening a window and to willy-nilly let it fly!
The DFEH is also feeding out its sub-regulatory guidance on SB 973 like a short order cook–as it comes off the griddle—and not like dinner—all at once.  DFEH intends more sub-regulatory guidance FAQs at unknown dates in the future just to keep you coming back for more. Still to come are #4 Pay, #5 Hours Worked, #6 Multi-Establishment Employers, #7 Acquisitions & Mergers, and #8 Spinoffs.
Learn the full details of California's new pay reporting requirements in today's bonus blog post. Simply click the image below to be taken directly to the bonus blog post.
Friday, November 25, 2020: EEOC Updates Two Guides To Help Veterans with Disabilities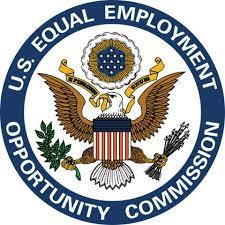 The U.S. Equal Employment Opportunity Commission (EEOC) announced the revision of three documents that address the employment of veterans with disabilities. Two of the documents are worth bringing to your attention:
Understanding Your Employment Rights Under the Americans with Disabilities Act: A Guide for Veterans
This Guide helps veterans understand their employment rights. It also explains the accommodation process and the importance of self-identification.
Veterans and the Americans with Disabilities Act: A Guide for Employers
Ignorance is not an excuse. Employers must understand the protections for veterans with disabilities. The Guide serves as an educational primer for the ADA and the Uniformed Services Employment and Reemployment Rights Act (USERRA). It also seeks to explain how employers can more forcefully prevent disability-based discrimination and learn how to provide reasonable accommodations.
Thank you to Ben Marich, DE's Director, Veteran & Diversity Strategy for his contributions to this story.
THIS COLUMN IS MEANT TO ASSIST IN A GENERAL UNDERSTANDING OF THE CURRENT LAW AND PRACTICE RELATING TO OFCCP. IT IS NOT TO BE REGARDED AS LEGAL ADVICE. COMPANIES OR INDIVIDUALS WITH PARTICULAR QUESTIONS SHOULD SEEK ADVICE OF COUNSEL.
SUBSCRIBE.
Compliance Alerts
Compliance Tips
Week In Review (WIR)
Subscribe to receive alerts, news and updates on all things related to OFCCP compliance as it applies to federal contractors.
OFCCP Compliance Text Alerts
Get OFCCP compliance alerts on your cell phone. Text the word compliance to 55678 and confirm your subscription. Provider message and data rates may apply.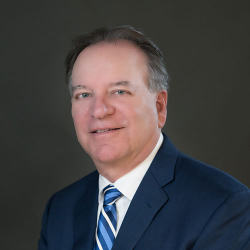 Latest posts by John C. Fox
(see all)