The DE OFCCP Week in Review (WIR) is a simple, fast and direct summary of relevant happenings in the OFCCP regulatory environment, authored by experts John C. Fox, Candee Chambers and Jennifer Polcer. In today's edition, they discuss:
Monday, March 29, 2021: GAO Report Finds NLRB Staff Dwindling and Dissatisfied
The National Labor Relations Board (NLRB) issued a statement in response to the release of the Government Accountability Office's (GAO) report titled, "Meaningful Performance Measures Could Help Improve Case Quality, Organizational Excellence, and Resource Management." In a one-two punch, the report spotlights that the Agency's staffing has decreased 26% between fiscal year (FY) 2010 and 2019 (see graph below) and that the employees "were increasingly dissatisfied with their workload, the sufficiency of their resources, and the overall organization in recent years." The NLRB ranked last out of 17 medium-sized federal agencies in FY 2019.
In the statement, new Chairman Lauren McFerran asserts,
"The lack of resources at the Board and the significant reduction in staff at our regional offices over the last few years should be alarming to anyone that cares about the mission of the NLRB. Rebuilding the Agency's capacity is critical to our ability to revitalize administration and enforce the Act, and I am committed to that goal moving forward."
GAO made six recommendations to the NLRB, including developing objective and quantifiable performance measures and evaluating staff performance pressure. The NLRB agrees with GAO's recommendations and intends to take action.
The report examined:
how the NLRB has obligated its annual appropriations since FY 2010;
how staff numbers have changed since FY 2010; and
the extent to which NLRB has met its performance goals since FY 2015, and stakeholder perspectives on factors affecting its ability to do so.
GAO reviewed the NLRB budget and employee survey data, strategic plans, and performance and accountability reports. GAO interviewed NLRB officials and stakeholders, including representatives of large labor organizations and industry groups selected to obtain various views.
Monday, March 29, 2021: National Vietnam War Veterans Day – Thank You For Your Service!
In 2012, President Barack Obama signed a presidential proclamation, designating March 29th as the annual observance of Vietnam War Veterans Day. On this day, Americans come together to commemorate the service and sacrifices made by the nearly 3 million service members who served in Vietnam.
The signing of the proclamation marked the 50th anniversary year of the beginning of the war (January 12, 1962) with the date of March 29th representing the day the last American troops departed from Vietnam – March 29, 1973. Only U.S. embassy personnel and support staff remained in South Vietnam until the fall of Saigon on April 30, 1975.
"The Vietnam War is a story of service members of different backgrounds, colors, and creeds who came together to complete a daunting mission," the proclamation states. "It is a story of Americans from every corner of our nation who left the warmth of family to serve the country they loved. It is a story of patriots who braved the line of fire, who cast themselves into harm's way to save a friend, who fought hour after hour, day after day to preserve the liberties we hold dear."
DirectEmployers Association takes this opportunity to honor Ben Marich, our Director of Veteran & Diversity Strategy and a combat Marine veteran who fought on the front lines in the jungles of Viet Nam. Thank you, Ben, for your service! We are so proud and honored to have you in the DE family!
For more information on the Vietnam War, see the U.S. Department of Defenses' Spotlight: Commemorating the Vietnam War.
Tuesday, March 30, 2021: NLRB Extends Deadline to File Briefs on Employer Investigations
The National Labor Relations Board (NLRB) announced the extension (to on or before May 5, 2021) for the parties and amici curiae ("friends of the court") to submit briefs in Sunbelt Rentals, Inc., 370 NLRB No. 94 (2021).
See our breakdown of the case and subsequent questions in our story from March 1, 2021: NLRB Invites Briefs Regarding Employer Investigations.
Tuesday, March 30, 2021: VEVRAA Benchmark for Hiring Dropped to 5.6%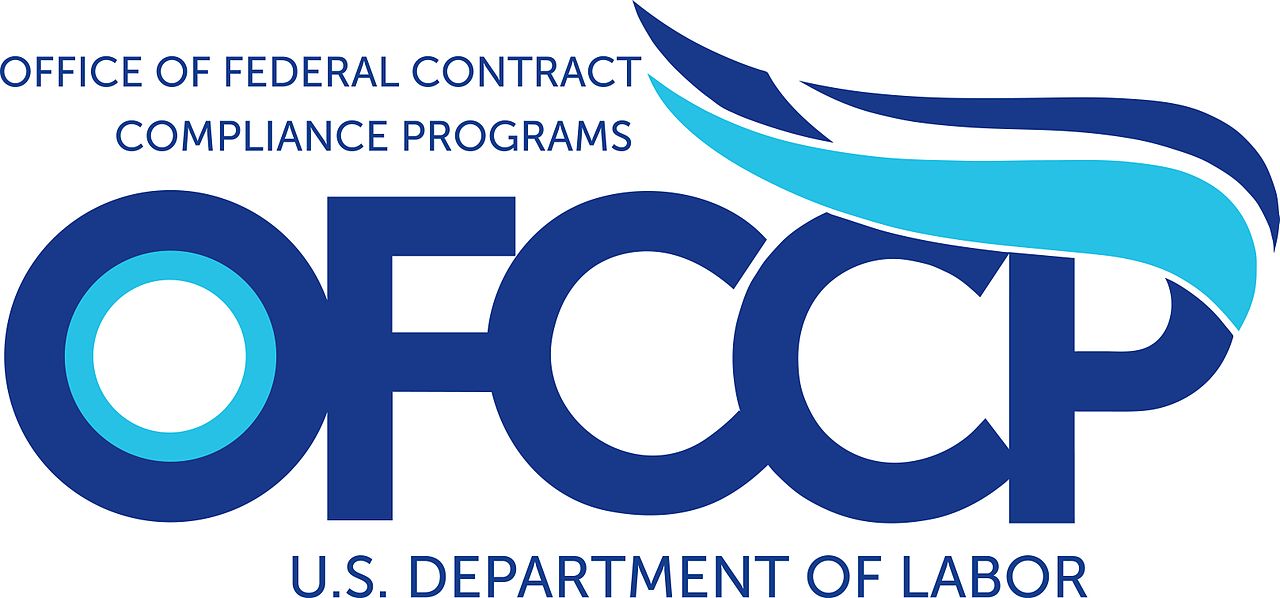 The Office of Federal Contract Compliance Programs (OFCCP) announced the updated Annual Vietnam Era Veterans' Readjustment Assistance Act (VEVRAA) "Benchmarks for hiring" for Protected Veterans. The new "Benchmark" percentage is 5.6%, effective March 31, 2021. The Benchmarks for hiring is the OFCCP's calculation of the percentage of Protected Veterans available for hire from within the civilian labor force of the United States. (See 41 CFR §60-300.45 Benchmarks for hiring)
Since its inception in March of 2014, the Benchmarks for hiring have steadily declined from its initial 7.2%. This is because the civilian workforce is expanding at the same time the Protected Veteran workforce is contracting so the availability of Protected Veterans is shrinking as a percentage of the total civilian labor force. (Note: The VEVRAA Benchmarks for hiring is NOT the percentage of Protected Veterans currently unemployed. Indeed, as our below story reporting the Employment Situation at the end of March 2021 notes, veteran unemployment was 4.1%.)
What's The Deal on This Number?
We broke down the significance of the hiring benchmark in our oldy but goody blog from 2019:
VEVRAA Benchmark for Hires: How Much Do you Really Know About this Percentage and Its Meaning?
Wednesday, March 31, 2021: NLRB Website Now Available in Español
The NLRB announced the launch of a Spanish-language translation (NLRB.gov/es) of its website, NLRB.gov. The site mirrors its existing English-language site, which contains cases and decisions, news releases, and other Agency guidance.
Additionally, the Board created two Spanish-language Twitter accounts:
For Board-side news and decisions: @NLRBes
For news and information from the General Counsel's office: @NLRBGCes
Last week, the Board also released an internal memo titled "Engaging in Outreach" making several suggestions to Board employees about ways to diversify the Board's audiences interested to know about the Board's mission and available resources to help workers.
"One of my priorities as Chairman is to increase the agency's public engagement and accessibility," said Chairman McFerran. "In order to serve our mission, working people need to know we exist, know what their rights are, get the guidance they need from the agency, and easily figure out how to make use of the agency's resources."
Note: These updates also advance the efforts of the August 2000 Executive Order 13166, as highlighted by the Department of Labor in a similar move this week (see story below).
Thursday, April 1, 2021: DOL Website Worker.gov Now Available in Español
The U.S. Department of Labor (USDOL) announced the launch of a Spanish-language translation (Worker.gov/es) of its website, Worker.gov. The site covers common employment concerns (i.e., safety, pay, and anti-discrimination) and corresponding federal workplace protections.
"The launch of Worker.gov in Spanish advances the objective of Executive Order 13166, which encourages federal agencies to provide meaningful access to information to persons with limited English proficiency," said Principal Deputy Assistant Secretary for Policy Tanya L. Goldman. "Language should never be a barrier to workplace equity, and we hope that making this material available in Spanish will reduce language barriers and help Spanish-speaking workers understand their rights in American workplaces."
The U.S. Census Bureau reports an estimated 41.8 million people, or 13.5% of the U.S. population, spoke Spanish at home in 2019.
USDOL already offers other resources in Spanish from several of its sub-agencies.
Thursday, April 1, 2021: DirectEmployers Announces OFCCP Director Jenny Yang as a Keynote Speaking "Live" at its Annual Member Meeting DEAMcon21
DirectEmployers Association announced the addition of another exciting keynote speaker in its speaker lineup later this month — newly appointed OFCCP Director Jenny R. Yang! Director Yang will speak on Monday, April 26th, at 2:30 pm EST. This year the DEAMcon program is heavy in diversity – both in content and in presenters! See Director Yang alongside other incredible Keynote Speakers ranging from diversity experts to disability and transgender advocates, including Torin Ellis, Laila Ireland, and Breaking Bad actor RJ Mitte.
The Details
Thursday, April 1, 2021: VETS Launched a New Pilot Program to Assist Transitioning Service Members and Their Spouses
The Veterans' Employment and Training Service (VETS) announced the launch of the Employment Navigator and Partnership Pilot program. VETS intends this program to support interested Transitioning Service Members and their spouses by allowing them to select career pathways and connect them to partners and resources based on their interests, aptitudes, and values for better employment-related outcomes.
The Pilot Program
As part of the exiting Transition Assistance Program (TAP), the new Employment Navigator and Partnership Pilot will run from April 2021 through spring 2022 at 13 military locations, including:
Air Force: Travis Air Force Base, California and Kadena Air Base, Japan.
Army: Fort Benning, Georgia; Fort Sill, Oklahoma, and U.S. Army Garrison Bavaria, Germany.
Marines: Camp Pendleton and Marine Corps Air Station Miramar, both in California, Marine Corps Air Station Cherry Point, North Carolina, and Marine Corps Base Okinawa, Japan.
Navy: Naval Station Norfolk, Virginia and Command Fleet Activities Yokosuka, Japan.
Joint Bases: Joint Base Pearl Harbor-Hickam, Hawaii and Joint Base Charleston, South Carolina.
"Employment Navigators" at these locations will provide direct, one-on-one career assistance outside of the formal TAP classroom instruction. Transitioning Service Members and their spouses will work with Employment Navigators to complete self-assessments, do skills testing, explore career options and identify high-demand occupations and necessary credentials.
Friday, April 2, 2021: The Re-Opening of America is Upon Us! Employment Explodes in March With Largest One-Month Job Surge Since WWII!
March saw unemployment rates continue to drop as hotels, restaurants, and schools begin to re-open. The Bureau of Labor Statistics reported that the American economy added 916,000 jobs in March (an increase of 537,000 jobs from February!), the most significant monthly hiring activity since the end of World War II.
Benchmark: 150,000 new jobs filled each month is the traditional sign of a growing economy. With job gains in back-to-back months of typically over an almost unheard of 250,000 in the months leading up to the onslaught in the U.S. of the COVID-19 pandemic in mid-March 2020, unemployment had dropped to its lowest level in 50+ years and the U.S. stock market was delirious with enthusiasm for an economy then bursting at its seams.
With COVID-19 vaccination manufacturers now finally catching up to demand and with the recent addition to the marketplace of the Johnson & Johnson vaccine, three million Americans are now being daily inoculated with the COVID-19 vaccination (over 20 million per week). Re-opening news is now awash everywhere and the re-opening of America is now highly visible on our increasingly busy streets and freeways.
However, the bad news is that 11.4M workers reported that they still could not return to work in March 2021 because COVID-19 has shut their businesses and caused them to lose their jobs…So, the U.S. needs 12 more months of this historically enormous monthly job surge to flatten that curve.
As quoted by Secretary of Labor Marty Walsh, "Millions of people are still hurting, and we have a long way to go before we are fully recovered."
The Employment Situation – March 2021
Unemployment Rate
March 2021
February 2021
March 2020
National
(Seasonally adjusted)
6.0%
6.2%
4.4%

5.3%

9.6%

6.0%

7.9%

5.8%

5.7%

5.6%

9.0%

5.1%

8.5%

6.3%

6.1%

5.4%

6.8%

4.1%

6.0%

4.1%

4.0%

Veterans
(Not seasonally adjusted)
5.0%
5.5%
5.0%
Individuals with Disabilities
(Not seasonally adjusted)
10.2%
12.6%
8.3%
The above numbers now set the stage for the coming debate in the Nation's Capital about the need for a new stimulus bill being called the American Jobs Plan. Will the re-opening of the economy solve the problem by itself without the need for a further infusion of federal tax dollars to hasten the reduction in unemployment? Or, will the re-opening take longer than political appetites and people on the street will/can tolerate? If all adults who want the COVID-19 vaccine are inoculated by the end of May 2021 as The President and federal health officials predict, will the re-opening of America then finish in June, or will it take businesses longer to re-open, re-build and replace businesses gone out of business? These are the issues which will soon divide American opinion.
Friday, April 2, 2021: The WIR Team Awarded Readers' Choice Award!
The DirectEmployers Week In Review team, has been awarded the JD Supra 2021 Readers Choice Award! This award recognizes the achievement of having attained the highest visibility and engagement in the government contracting category.
"We at DE are of course thrilled by the award and glad the marketplace recognizes the care, time, and attention to excellence we put into our weekly report of OFCCP, EEO and an increased broadening of many other employment law compliance developments," said Candee Chambers, Executive Director of Indianapolis headquartered DirectEmployers Association. "The Week in Review is a labor of love for John Fox, Jennifer Polcer, contributing author Jay Wang and me and its steadily increasing readership is proof it increasingly fills a need in the world of corporate compliance," Candee said.
The Week In Review team would like to thank all of our readers, subscribers, commenters, and guest contributors for your support as we aim not only to navigate and report but also to educate and explain the weekly happenings in our ever-evolving workspace!
REMINDER: Final Countdown to Deadline for HIREVets Medallion Award
April is the final month to get applications in for the 2021 HIREVets Medallion Award! Applications must be finished and submitted by April 30, 2021. The HIRE Vets Medallion Award is the only federal-level veterans' employment award that recognizes a company's commitment to veteran hiring, retention, and professional development.
THIS COLUMN IS MEANT TO ASSIST IN A GENERAL UNDERSTANDING OF THE CURRENT LAW AND PRACTICE RELATING TO OFCCP. IT IS NOT TO BE REGARDED AS LEGAL ADVICE. COMPANIES OR INDIVIDUALS WITH PARTICULAR QUESTIONS SHOULD SEEK ADVICE OF COUNSEL.
SUBSCRIBE.
Compliance Alerts
Compliance Tips
Week In Review (WIR)
Subscribe to receive alerts, news and updates on all things related to OFCCP compliance as it applies to federal contractors.
OFCCP Compliance Text Alerts
Get OFCCP compliance alerts on your cell phone. Text the word compliance to 55678 and confirm your subscription. Provider message and data rates may apply.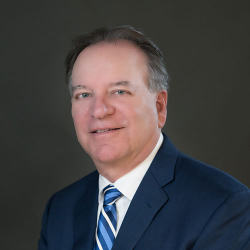 Latest posts by John C. Fox
(see all)