The DE OFCCP Week in Review (WIR) is a simple, fast and direct summary of relevant happenings in the OFCCP regulatory environment, authored by experts John C. Fox, Candee Chambers and Jennifer Polcer. In today's edition, they discuss:
Tuesday, August 24, 2021: See Your State's Race & Ethnicity by County
The U.S. Census Bureau released State-by-State Visualizations of Key Demographic Trends from the 2020 Census. The 52 individual data profiles are in conjunction with its series America Counts: Stories Behind the Numbers. These data are available due to therecent 2020 Census Redistricting Data Summary File release (see In The Know below).
These sharable data-rich state profiles are available for all 50 states, the District of Columbia and Puerto Rico. The data visualizations include population, housing, race, ethnicity, diversity, and age – all on one page per state by county!
Race by Ethnicity
Category filters for race include:
White alone
White in combination
Black or African American alone
Black or African American in combination
Black or African American alone or in combination
American Indian and Alaska Native alone
American Indian and Alaska Native in combination
American Indian and Alaska Native alone or in combination
Asian American alone
Asian in combination
Asian alone or in combination
Native Hawaiian & Other Pacific Islander alone
Native Hawaiian & Other Pacific Islander in combination
Native Hawaiian & Other Pacific Islander alone or in combination
Some Other Race alone
Some Other Race in combination
Some Other Race alone or in combination
Two or More Races
In The Know
In 1975, Congress enacted Public Law (P.L.) 94-171 (Redistricting Data) to provide states the opportunity to identify the small area geography for which they need data to conduct legislative redistricting. The law also requires the U.S. Census Bureau to furnish population tabulations to each state, including for those small areas the states have identified, within one year of Census day.
The 2020 Census used the required two separate questions (one for Hispanic or Latino origin and one for race) to collect the races and ethnicities of the U.S. population – following the standards set by the U.S. Office of Management & Budget (OMB) 1997 revision of Directive 15.
Tuesday, August 24, 2021: Ban on Teaching Critical Race Theory in Federally Funded Pre-K through K-12 Schools Moves One Step Closer to Passage with U.S. House of Representatives Passage of the $3.5T FY 2022 Federal Budget Bill
The U.S. House of Representatives passed "S.Con.Res.14 – A concurrent resolution setting forth the congressional budget for the United States Government for fiscal year 2022 and setting forth the appropriate budgetary levels for fiscal years 2023 through 2031."
How We Got Here
The Senate has already passed the same ban on teaching critical race theory. See our story from Wednesday, August 11, 2021: U.S. Senate Forwards the Proposed $3.5 Trillion FY 2022 Budget to U.S. House of Representatives But Bans Critical Race Theory in Federally Funded Pre-K through K-12 Schools for the full scoop!
The House Budget Bill now heads back to the U.S. Senate for Budget Reconciliation. Capitol Hill pundits expect many amendments, including a reduction perhaps of the budget total to only around $2.5T. The Critical Race Teaching Ban is also expected to be in play during the coming Budget Reconciliation arm-wrestling exercise.
Meanwhile, in other Critical Race Theory News…
R.3134 – Combatting Racist Training in the Military Act of 2021 gained two more cosponsors, bringing the count to 91 Republicans. And note: the 2022 mid-term elections are now only 14 months off in the future. Republicans are "loading the gun" on this political "wedge issue."
Tuesday, August 24, 2021: Season Three of the DE Talk Podcast Launches with Conversation Around Redefining Work & the 8-to-5 Culture
DirectEmployers launched Season Three of the DE Talk Podcast with a great conversation on redefining work and rethinking the 8-to-5 culture. There's no doubt the pandemic shifted where, why, and how we work, along with the transformation of so many things in our daily lives. To capture the impact and critical changes that have rocked the workplace, RocketBuild's Chief Innovation Officer Jason Ward sat down to talk with Scott Sendelweck, Director of Employment Brand at Community Health Network. Scott and Jason dive in to realities of remote work, its impact on employers, and how Community Health Network pivoted to reevaluate remote work and future recruitment endeavors.
Stay in the know of new episodes by subscribing on your phone via your favorite podcasting service, or receive email alerts of our podcast in your inbox! As always, you can tune in for this episode using any of the following services:
Apple • Spotify • Google • Stitcher • iHeartRadio • Stitcher • TuneIn • Overcast • Pocket Casts • Castro • Castbox • Podchaser • RSS Feed
Wednesday, August 25, 2021: Nine Organizations Named to Receive Reemployment Funding
The U.S. Department of Labor (USDOL) awarded the first $22 million of a total of $90 million in funding to help nine organizations provide training and employment services for job seekers in historically marginalized communities as the economy recovers from the coronavirus pandemic's impacts.
We reported last week that the USDOL doubled its initial $43 million and announced the availability of $90 million to support reemployment services to U.S workers displaced by the pandemic.
The nine organizations receiving the newly available funds include:
Cook Inlet Tribal Council, INC of Anchorage, AK
Richmond Workforce Development Board of Richmond, CA
Able-Disabled Advocacy Inc. of San Diego, CA
NOVA Workforce Development Board: City of Sunnyvale of Sunnyvale, CA
Metro Community Ministries Inc. of College Park, GA
Illinois Dept. of Commerce & Economic Opportunity of Springfield, IL
Capital Area Workforce Development Board of Raleigh, NC
Cherokee Nation of Tahlequah, OK
Upper Savannah Council of Governments of Greenwood, SC
Saturday, August 28, 2021: Democrats Take the NLRB Majority – Expect Changes Ahead: Employers Brace for Impact
Democrat Chairman, Lauren McFerran swore in Democrat David Prouty to the National Labor Relations Board, tipping the majority to the Democrats. Mr. Prouty will serve a full 5-year term as he replaced William Emanual, whose term expired on Friday, August 27, 2021.
As with any party shift, we can expect to see the Board's direction and initiatives move, in this case with a more employee-friendly focus.
The make-up of the Board is now stable through at least December 16, 2022, when Republican Member Ring's term expires.
THIS COLUMN IS MEANT TO ASSIST IN A GENERAL UNDERSTANDING OF THE CURRENT LAW AND PRACTICE RELATING TO OFCCP. IT IS NOT TO BE REGARDED AS LEGAL ADVICE. COMPANIES OR INDIVIDUALS WITH PARTICULAR QUESTIONS SHOULD SEEK ADVICE OF COUNSEL.
SUBSCRIBE.
Compliance Alerts
Compliance Tips
Week In Review (WIR)
Subscribe to receive alerts, news and updates on all things related to OFCCP compliance as it applies to federal contractors.
OFCCP Compliance Text Alerts
Get OFCCP compliance alerts on your cell phone. Text the word compliance to 55678 and confirm your subscription. Provider message and data rates may apply.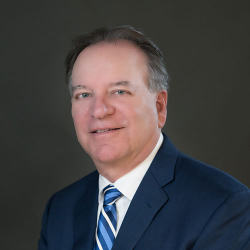 Latest posts by John C. Fox
(see all)