The DE OFCCP Week in Review (WIR) is a simple, fast and direct summary of relevant happenings in the OFCCP regulatory environment, authored by experts John C. Fox, Candee Chambers and Jennifer Polcer. In today's edition, they discuss:
Monday, September 6, 2021: Submit Stories About Essential Workers for USDOL's Hall of Honor
The U.S. Department of Labor (USDOL) announced the induction of Essential Workers of the COVID-19 Pandemic to the U.S. Department of Labor's Hall of Fame.
"Amid the pandemic, our nation's essential workers redefined what it truly means to show up for your neighbor," said U.S. Secretary of Labor Marty Walsh. "As a country, we have a new understanding and appreciation of the vital work and the service these people provide to us every single day. The Department of Labor will ensure that their sacrifice and commitment are never forgotten as the Essential Workers of the Coronavirus Pandemic become the newest inductees in our Hall of Honor." (Watch Secretary Walsh's announcement via YouTube)
Recognize Essential Workers
The USDOL invites people across the nation to submit the names, stories, and pictures of essential workers who have helped or inspired them during the pandemic.
"We can't induct every essential worker by name, so we're inviting everyone to tell us about workers they want to recognize," Secretary Walsh continued. "We look forward to sharing these stories as part of our Hall of Honor induction celebration."
In The Know
The USDOL transformed its 1988-established "Hall of Fame" to the "Hall of Honor" as part of its 2013 centennial commemoration. It is a modern showcase highlighting the life-changing contributions that a unique group of people have made to the American way of work.
You may view and learn more about each inductee from 1989-2019 on the dedicated webpage.
Tuesday, September 7, 2021: Get Involved in National Apprenticeship Week!
The U.S. Department of Labor announced that Monday, November 15th kicks off the 2021 National Apprenticeship Week (NAW). The weeklong celebration allows labor and business leaders, educational institutions, career seekers, and other partners to demonstrate support for apprenticeships.
"Registered apprenticeships provide a path to the middle class for workers, and this year's National Apprenticeship Week event is an opportunity to bring together partners with a vested interest in expanding apprenticeship programs and creating a pipeline to success attainable for everyone," said U.S. Secretary of Labor Marty Walsh.
Show Your Organization's Support
Mark Your Calendar
The future dates for National Apprenticeship Week are:
September 14-20, 2022
September 13-19, 2023
September 18-24, 2024
In Related News
The U.S. Department of Labor announced it will award up to four new contracts to launch, promote, and expand Registered Apprenticeship models in:
Industry Intermediaries* in critical industries impacted by the coronavirus pandemic
Industries that have not traditionally used apprenticeship to meet employer and sector needs
*Industry Intermediaries are organizations within an industry or sub-sector serving as liaisons to employers, other industry partners and the department's Office of Apprenticeship. These organizations help to determine the needed skills and workforce trends to assist employers increase apprenticeship opportunities.
The funding will target the following sectors:
Care economy sectors serving individuals, families, elderly and persons with disabilities to provide community food and housing, vocational rehabilitation services and childcare services.
Electric power generation, transmission and distribution.
Key supply chains including semi-conductors, advanced batteries, critical minerals and strategic materials, pharmaceuticals and active ingredients and transportation equipment manufacturing.
Transportation and logistics operations for supply chain distribution including air, rail, water and support activities.
Wednesday, September 8, 2021: National Association of State Workforce Agencies Annual Summit Open for Registration
After a year of virtual conferences, the 2021 NASWA Summit will return to an in-person conference! Join NASWA in Austin, Texas, for a week of committee meetings and a one-day Summit. The Summit will include an array of important information and practices surrounding workforce, unemployment insurance, labor market information, IT, and other issues.
Event Details
Wednesday, December 8, 2021
The Hilton Austin in Austin, Texas
Check out the latest schedule and follow @NASWAORG on Twitter and join the conversation #NASWASummit21
In The Know
Through their partnership, DirectEmployers (DE) and NASWA jointly administer the National Labor Exchange (NLx) – the only nonprofit, national online labor exchange system in the United States. The NLx collects and distributes job openings exclusively found on corporate career sites, state job banks, and federal government portals.
Along with the formation of the NLx, the partnership has enabled DirectEmployers to obtain signed data-sharing agreements with all 50 states, Washington, D.C., Puerto Rico, and Guam. These agreements allow for automated, seamless (no login-ins, no passwords), and verified (through the Quality Assurance Team at DE) job listings for DE's Members.
Wednesday, September 8, 2021: NLRB General Counsel Issued a Memo Instructing Staff to Expand Financial Remedies in Enforcement Actions Under the NLRA, Including "Consequential" Damages
PRO Act bonus story also included, below…
The Biden Administration took another significant step towards its stated goal of aggressively pursuing employee rights and imposing more federal agency control of the workplace by putting more "teeth" into its interpretation of the National Labor Relations Act ("NLRA"). In the Administration's latest move, National Labor Relations Board ("NLRB") General Counsel, Jennifer A. Abruzzo, issued a memo to NLRB staff instructing them going forward to "avail themselves of all remedial tools" in cases brought before the NLRB.  As a result, employers subject to NLRB enforcement actions will face claims for an expanded set of damages remedies, including "consequential" damages. NLRB staff previously sought these remedies in Board cases, but the National Labor Relations Board denied them based on a lack of legislative authority from the Congress to the Board.
In the memo, General Counsel Abruzzo nonetheless instructed NLRB Regional Directors, Officers-in-Charge, and Resident Officers to seek the following additional remedies in enforcement actions:
In cases involving unlawful firing of undocumented workers, the NLRB should seek to recover compensation for work performed under unlawfully imposed terms, employer sponsorship of work authorizations, and any other remedies that would prevent an employer from being "unjustly enriched by its unlawful treatment of undocumented workers;"
In cases involving unlawful conduct committed during a union organizing drive, the NLRB should seek union access, reimbursement of organizational costs, reading of the Notice to Employees and the Explanation of Rights to employees, publication of the notice in newspapers and/or other forums, visitorial and discovery clauses to assist the NLRB to monitor compliance, extended posting periods for notices where the unfair labor practices have been pervasive and occurred over significant periods of time, distribution of notices and NLRB Orders to supervisors and managers, training of employees on employee rights under the NLRA, instatement of a qualified applicant of the union's choice in the event a discharged worker is unable to return to work, and broad cease and desist orders;
In cases involving unlawful failure to bargain, the NLRB should seek bargaining schedules, submission of periodic progress reports to the NLRB, insulation periods and extension of the certification year to ensure compliance with bargaining obligations, reinstatement of unlawfully withdrawn bargaining proposals, reimbursement of collective-bargaining expenses, engagement of a mediator from the Federal Mediation and Conciliation Service, training of supervisors and managers, and broad cease and desist orders; and
Most importantly, in cases involving unlawful firing of workers the employer discriminates against, the NLRB should seek compensation for consequential damages, front pay, and liquidated backpay.
Currently, the NLRB's thus far official view is that the NLRA does not authorize the collection of "consequential damage."
Meyer Tool, Inc., 366 NLRB No. 32 at 1 fn. 3 (2018) [relief that includes consequential damages "would require a change in Board law"]
Laborers' Int'l. Union of North America, Local Union No. 91, 365 NLRB No. 28 at 1 fn. 2 (2017).
What Are Consequential Damages?
"Consequential damages" refers to damages suffered indirectly, or only as a foreseeable and inevitable consequence of an event or incident. Consequential damages require certainty as to the amount of loss, foreseeability of the loss to be incurred as a result of breach at the time of contracting, and an inability to mitigate loss by cover or otherwise. Commonly, consequential damages include property damage, personal injury, attorneys' fees, lost profits, loss of use, liability of buyer to customers, loss of goodwill, interest on money withheld by customers, and damages related to third party claims.
However, the limits as to the type of remedies available to an injured party under the NLRA has been an area of consternation for this Administration and its efforts to protect employee rights under the law. For example, the NLRA's protections of workers facing retaliation for whistleblowing are severely limited:
Under the NLRA, employers face no monetary penalties for illegally retaliating against workers for exercising their NLRA rights, and workers receive no compensatory damages when they face illegal retaliation;
Workers cannot pursue their anti-retaliation cases on their own, and are dependent upon the NLRB to bring a complaint through a process that can be slow or can result in the NLRB choosing not to act;
During the pendency of any NLRB action for retaliation, workers do not get their jobs back during the pending enforcement action; and
If the worker is successful before the NLRB, the backpay award the worker receives is subject to deduction to offset any interim earnings (under the common contract and tort concept of "mitigation of damages").
Protecting the Right to Organize Act "PRO Act"
Given the limitations above, two recent developments prompted General Counsel Abruzzo's sudden memo, despite its seeming lack of legal authority:
Development # 1: On February 24, 2021, Representative Robert Scott (D-VA) introduced the Protecting the Right to Organize Act (or PRO Act) (H.R. 842) in the House of Representatives. The House quickly passed the Bill less than three-weeks later on March 9, 2021, by a 225-206 party-line vote and sent it to the Senate for consideration. The Bill currently sits in the Senate Health, Education, Labor and Pensions Committee where it has almost no chance of passage under the Senate's current 60-vote plurality passage requirement (for other than Presidential Nominations subject to the Advice and Consent of the Senate, or Budget Reconciliation Act bills (addressing tax, spending (i.e., budget) and debt ceiling limitations)).
The PRO Act seeks to amend the NLRA to impose greater protections for workers and provide greater financial remedies to workers like those NLRB General Counsel Abruzzo ironically now claims the NLRA already authorizes the NLRB to seek. (This is more evidence of the growing frustration within the White House to move the President's domestic policy agenda forward given that the President's domestic agenda is stalled in the Congress). This is the latest evidence of a "Just Go For It" policy now emerging across federal agencies in the Executive Branch. The NLRB has now joined ranks with several other federal agencies which have adopted the Nike slogan ("Just Do It!"). As a result, these agencies have knowingly taken "stretch policy positions" daring the regulated community to then file suit to stop the policy while the Administration "gets away with it" during the several years it will take the courts to first address and then wind back the errant policy. Specifically, the PRO Act would:
Amend Section 8 of the NLRA to identify additional employer actions that would constitute an "unfair labor practice," including threatening to permanently replace employees participating in strikes, discriminating against employees for participating in a strike, misrepresenting whether an employee is such as defined under the NLRA, requiring employees to attend or participate in an employer's campaign activities, or forcing employees to enter into an agreement requiring them to waive their rights to "pursue, bring, join, litigate, or support any kind of joint, class, or collective claim arising from or relating to the employment" (in other words, eliminating arbitration agreements that waive class action and representative claims). Note: "Representative" claims are a type of collective employee claim available in wage-hour actions pursuant to the Fair Labor Standards Act);
Adopt new procedural requirements related to collective bargaining of an initial collective bargaining agreement, impose new employer obligations related to union elections, and instruct the NLRB to implement new posting-requirement regulations related to employee rights under the NLRA; and
Impose additional potential financial penalties as a result of any unfair labor practice that violates the NLRA, such as civil penalties, liquidated damages, and the availability of punitive damages, consequential damages, and attorney's fees payable in any civil action the Act would permit an employee to file should the NLRB decline to prosecute the employee's claim.
Development # 2: Just two weeks ago, the NLRB issued a ruling in The Voorhees Care and Rehabilitation Center, 371 NLRB No. 22 (August 25, 2021). In its ruling, two NLRB Board Members (Chairperson Lauren M. McFerran and Board Member John F. Ring) noted in a footnote that while the General Counsel did not ask for consequential damages in the action, this case should "prompt the Board to seek public input about whether to add a new, make-whole remedy to those we traditionally order: an award of consequential damages to make employees whole for economic losses (apart from the loss of pay or benefits) suffered as a direct and foreseeable result of an employer's unfair labor practice."  Id. at 4 fn. 14. Relying upon the NLRB's "broad discretion" and authority to fashion remedies, and citing prior instances where the NLRB has revised and updated its past remedies, both NLRB Board Members favored the notion that the NLRB should address the issue of consequential damages. In fact, Member Ring noted that in cases where the employer's "egregious violations so harm employees that they may not be fully remedied by the Board's traditional make-whole awards," consequential damages "necessitate consideration."  Id.
What's An Employer To Do?
Given the foregoing, in addition to any arguments related to liability and to the challenges that the Board currently lacks authority to seek "consequential damages," employers before the NLRB should be prepared to defend against consequential damages as an appropriate remedy. Not only will the Board now begin to confront employers with consequential damages demands, but they will also face support for including these damages in NLRB remedy packages from two of the five NLRB Board Members who issue rulings on the merits of NLRB Complaints. The potential for consequential damages greatly increases the costs associated with liability on the part of an employer and necessitates a proactive review of each employer's labor practices to avoid litigation under the NLRA.  Employers should also remain vigilant as to the status of H.R. 842 and its potential to provide even greater remedies to workers, and the ability to bring private civil suits outside of the NLRB (not to mention the potential to prohibit arbitration agreements that preclude class or representative actions against employers).
Special thank you to Jay J. Wang of Fox, Wang, & Morgan, P.C. for contributing this story.
Thursday, September 9, 2021: Two of President Biden's Four Vaccine Mandates are Likely Unlawful, Without Implementing Rules, While the Other Two are Likely Lawful
President Biden addressed (YouTube Recording) the American people and announced a six-step COVID-19 Action Plan creating a "Path Out Of The Pandemic." The Plan includes a controversial and politically unpopular four-pronged initiative aimed at four discrete populations of the U.S. workforce the President can reach to require COVID-19 vaccinations, even while leaving all other persons remaining unvaccinated to state Governors who insist the federal government must play no role in local state health matters. (Remember when President Trump announced he was going to take charge in the early days of the COVID-19 pandemic before doing a forced about-face the next day as state Governors and constitutional and states' rights scholars immediately pushed back hard saying the federal government had only a limited role to play?)
Why?
With President Biden's "honeymoon" as a new President now over, his popularity rating at its all-time nadir since his Inauguration, (48.6% "disapproval" rate and now only 45.8% "approval" rate), with retrospective understanding now setting in that the 2020 U.S. Senate elections left the President with only 46 Democrats and two Independents reliably willing to vote the Democrat party line (48 total…not 50), and with both his $1.5 Trillion Infrastructure Bill and $3.5 Trillion U.S. Budget Bill (which looks more like a $1.5 Trillion Budget Bill at this writing) tottering in search of paths to passage, the President was driven forward by increasingly terribly dire economic forebodings brought on by the COVID-19 Delta Variant's devastating rampage across America.
Eighty (80) million adults in the United States (over 1/3rd of all adults in the U.S.) currently report they have thus far refused to be vaccinated. Those 80 million adults remaining unvaccinated, in turn, represent more than one-third of the 161 million working population in the U.S.
The buoyant U.S. economy, which had appeared to be on a rocket-sled to a successful end-of-the-calendar year, in early September suddenly became poised to take a major step backwards. Hiring slowed dramatically in August the country learned Friday September 3 (see our WIR for Tuesday September 7, 2021) and COVID-19-induced sicknesses reached near-all-time highs (as many hospitals ran out of patient beds in their Intensive Care Units) and COVID-19-caused deaths again increased dramatically) as the Coronavirus-19 Delta Variant soared. Supply chains became more disrupted than ever before reducing sales of goods and services and idling many of the big manufacturers and auto makers in the U.S. (La-Z-Boy furniture and many lines of major automobiles and trucks, for example, now have over one-year wait lists because of parts shortages). Now is a great time to sell that old gas-guzzler sitting in your garage as Americans have now sucked the used-car market dry.
The soaring U.S. stock market also began a steady decline last week in response to the now quickly slowing U.S. economy. The markets closed Friday with the biggest one-week losses since June 2021.
The first two weeks of September have also been about as bad as any U.S. President before him has experienced: an all-out crisis mentality has now gripped the White House. Even if you oppose mandated COVID-19 vaccinations, you have to give this President credit for taking what he deems necessary action, even though it will undoubtedly hurt him politically, even with his union and employee bases of political support (but see the fine-print below to see how many of the large industrial unions avoided the four new vaccine mandates).
But he had little choice. President Biden was forced to act and order politically unpopular medicine to try to quickly heal the economy by slowing, again, and then stopping once-and-for-all the COVID-19 virus now quickly eating away at U.S. economic strength. The President's popularity rating will undoubtedly continue to slide down to lower approval ratings since the medicine he supports is wildly unpopular, as it turns out, among working Americans and unions…the base the President most hopes to attract politically.
What Exactly Did President Biden Do?
The first of the President's COVID-19 Action Plan's Six Steps is to extricate Americans from the COVID-19 pandemic. That "first" Step in the President's Plan calls for multiple federal agencies to launch various plans to cause various kinds of employers to be required to "Vaccinate the unvaccinated."  The President proceeded simultaneously on four fronts:
by issuing two new Executive Orders requiring COVID-19 vaccinations over two populations of employers (federal employees and federal contractor/subcontractor employees), and
directing OSHA to issue an emergency safety and health standard requiring vaccinations of even small employers with only 100 or more employees, and
ordering hospitals and other medical facilities which receive Medicare and/or Medicaid funding to require their approximately 27 million health care workers to be vaccinated to hold their jobs [but, see the story below about the government contractor/subcontractor Executive Order which specifically exempts federal "grants," (i.e., "Federal Financial Assistance") from the vaccine mandate. The Courts have ruled, however, and the federal government has LONG accepted (for over three decades now-since 1986) that Medicare and Medicaid are two forms of the many kinds of federal "grants." Whoops!
How Specifically Did The President Do What He Did?
Here is how the President seeks to impose a COVID-19 vaccine mandate on each of these four different populations of employees:
Executive Order on Requiring Coronavirus Disease 2019 Vaccination for Federal Employees(as of yet not numbered) [This COVID-19 vaccine mandate is likely lawful as President Biden is the Chief Executive of the Executive Branch and may order up workplace safety and health rules for his employees, and subject to all union bargaining requirements], and
Executive Order on Ensuring Adequate COVID Safety Protocols for Federal Contractors(as of yet not numbered; see story below) [This COVID-19 vaccine mandate is likely Unlawful for want of an implementing Rule, as noted below], and
Announcing that he was ordering the U.S. Department of Labor Occupational and Safety Health Administration ("OSHA") to immediately issue an "Emergency" Final Rule requiring employers subject to OSHA and also employing 100 or more employees to require their employees to be vaccinated or show a negative test "at least once a week" to be entitled to work (regardless whether they work remote). OSHA covered employers would also be required to give their employees paid time off to get vaccinated. [This COVID-19 vaccine mandate is likely lawful. An Emergency Final Rule is perfect for a safety and health emergency and the federal Courts will give OSHA broad deference]; and
Announcing that hospitals and other health-related companies receiving federal reimbursements for Medicare and Medicaid-related will have to require their employees to become vaccinated. However, the President's COVID-19 Plan exempts federal grantees (and Medicare/Medicaid are indisputably "grants") (see below). Moreover, this Executive Order did not specify the legal mechanism to accomplish this mandate as to the hospitals and health care companies participating in Medicare and Medicaid programs. To accomplish this, the President would have to amend his Executive Order (just issued Friday) aimed at federal Government contractors and subcontractors (only) AND issue a Rule through the U.S. Health and Human Services Administration through The Centers for Medicare & Medicaid Services (CMS) to amend, going forward, all Medicare and Medicaid contracts with those grantees participating in CMS Medicare and Medicaid service programs. [This COVID-19 vaccine mandate is likely Unlawful for either of the two reasons noted below].
The Mistaken Illusion of Merely Waiving "Magic Wands" Over Federal Government Contractors, Subcontractors and Grantees to Mandate Vaccinations
One procedural stumbling block for the President (although easily cured) to mandate federal contractors/subcontractors and grantees to require their employees to be vaccinated is that no federal officer, not even the President of the United States, may simply open the window and holler out that vaccinations must be accomplished.  Rather, there are Rules in place (The Administrative Procedure Act (APA) FDR's Attorney General wrote in 1946 to implement the social programs of the New Deal) requiring formal Rules anytime a federal agency seeks to impose a substantial impact on its regulated community.
President Biden's White House understood the APA attached to the OSHA mandate the President ordered up (by ordering the Secretary of Labor to issue an "Emergency Final Rule" as to OSHA-covered employers with 100 or more employees). However, the White House drafters of the President's COVID-19 "Path Out Of the Pandemic" Six-Step Plan assume (entirely incorrectly) that the President may just willy-nilly lean out the window of the Oval Office and order federal contractors, subcontractors and grantees to require employee vaccinations as though each of them they were extensions of his federal workforce. Not so.
How to Cure the President's Procedural Faux Pas
This should be an easy lawsuit for balking federal contractors, subcontractors and/or federal grantees to win in federal court, in or even outside of Texas (heck, they can even win this one in California!). But perhaps in the calmer days next week after the frenzy of last week when it must have seemed like the ceilings were caving in at The White House, calmer heads will prevail and someone with courage and APA experience at the Office of Management and Budget will call over to The White House and suggest that the implicated federal agencies simply issue Emergency Final Rules (which do not even require advance public "Notice" and "Comment").
Specifically (good for the President), the APA provides an exemption for what are called "Emergency Rules" from the APA's normal requirement of advance Notice to the public and the receipt of "Comment" from the public (for at least 30 days). To shortcut regulatory matters by way of an "Emergency Final Rule," the agency publishing the Rule merely needs to build a case for "good cause" that "public notice and public procedure thereon are impracticable, unnecessary, or contrary to the public interest." (emphasis added) See the so-called "Emergency Rule Exception" to the APA at 5 U.S.C. Section 553(b)(3)(B) which requires federal agencies to undertake formal Rulemaking anytime they have a substantial impact on the regulated community: "Except when notice or hearing is required by statute, this subsection [requiring Rulemaking] does not apply —
(a) This section applies, according to the provisions thereof***
(b) General notice of proposed rulemaking shall be published in the Federal Register***
when the agency for good cause finds (and incorporates the finding and a brief statement of reasons therefore in the rules issued) that notice and public procedure thereon are impracticable, unnecessary, or contrary to the public interest."
Those emergency Rules could be in place the day the agencies publish them in the Federal Register for (only) Notice to the public. But, it's a bummer to work under deadline and push out quality work in days, and not the weeks or months many federal regulators would prefer. Wouldn't we all?
Given that vaccine mandates are so unpopular in America for a reported myriad of reasons, it is inevitable that lawsuits will soon be filed to likely seek to stop all four vaccine mandates. Many states had announced their intentions to file suit within minutes of the conclusion of The President's vaccine mandate broadcast. It is likely to be a free-for-all: employers; unions; employees; religious groups; medical groups; business groups; and state attorneys generals, for starters. I wonder if the federal Courts will attempt a rare nation-wide appellate court jurisdiction consolidation to allow for an emergency Writ to the U.S. Supreme Court? Otherwise, the inevitable East Texas nationwide injunction will issue and will thereafter take some time to climb the appellate court ladder. Or, maybe one case stopping the Biden COVID-19 vaccination plan (or plans) will make its way (their ways) to the U.S. Supreme Court on an expedited basis and all other courts which can finish up will join that (or those) lawsuit(s) with also a hundred or so Amicus Curiae ("Friend of the Court") briefs from interested parties anxious to get their "two-cents" worth in on all sides of the questions presented to the Supreme Court for review. Let the legal feeding frenzy begin. Runners to your marks!
Thursday, September 9, 2021: President Biden Mandates COVID-19 Vaccine for Certain Federal Contractors: Exceptions As Interesting As Who is Covered
President Biden exercised the maximum legal pressure he could bring to bear on federal contractors and subcontractors pursuant to the Presidential authority delegated to him by signing an Executive Order (EO) on Ensuring Adequate COVID Safety Protocols for Federal Contractors.
"If you want to work with the federal government and do business with us, get vaccinated. If you want to do business with the federal government, vaccinate your workforce."
~ President Biden in his address to the American People
What Does the EO Require?
The President's new EO requires, through a clause the President hopes to cause the U.S. Government Services Administration (GSA) to insert into federal contracts after September 24, 2021, that:
"the contractor or subcontractor shall, for the duration of the contract, comply with all guidance for contractor or subcontractor workplace locations published by the Safer Federal Workforce Task Force (Task Force Guidance or Guidance)."
Note: As one of his first acts once in The White House, President Biden signed  Executive Order 13991 which, among other things, created the Safer Federal Workforce Task Force within the U.S. Government Services Administration. Government contractors, though, may remember this Order for requiring federal employees and federal contractor personnel to wear masks when on-site on federal properties.
But hold on: Task Force Guidance paperwork is not federal Rulemaking. Uh-oh: here are more orders formalized by merely "yelling out the window." They are not enforceable, as we will see, below. Absent formal Rulemaking, whatever the Safer Workforce Task Force may publish will serve merely as a description of what GSA thinks are "Best Practices" which government contractors and subcontractors may choose to adopt…or not. WOW! You can just see the lawsuit coming on this purported new vaccination mandate…including seeking attorneys' fees when the litigants prevail.
Important Date: The President's new Executive Order directs the Safer Workforce Task Force to issue this new vaccine mandate guidance (or is it a requirement? Funny name for a purported legal "requirement") by September 24, 2021.
In The Know
The President's new Executive Order requires the Director of the Office of Management and Budget (OMB) to first approve the Task Force Guidance and determine that the Guidance "will promote economy and efficiency in Federal contracting."(emphasis added for reasons you will see, below) In so doing, the President is seeking to help himself in coming lawsuits challenging the vaccine mandate for federal contractors and subcontractor employees by pointing up his source of legal authority (not implementation of Rulemaking) to issue an Executive Order to compel these vaccinations.
The President, of course, must trace his every action back to one of the two sources of legal authority delegated to him. (With the founding of the United States and the creation of the U.S. Presidency, Americans gave up the European and Asian notions of emperors anointed by divine right to do what they thought best, in their divine discretion, for the people they governed). Instead, Americans adopted a form of "limited government" in which all power not granted to the federal and/or state governments was reserved to the People and every U.S. President had to trace his power to act back to one of his two sources of authority to act. For example:
Is it a power expressly prescribed for the President in the U.S. Constitution? and/or
Is there a federal statute which the United States Congress has passed and he or a President before him has signed into law commanding a federal Executive Branch agency the President controls to take the at-issue action (in this case, to order up the mandatory use of vaccines)?
As to the vaccine mandate, neither the Constitution nor any federal Congressional statute prescribes that authority unto the President. However, Article II, Sections 1 and 3 of the U.S. Constitution do identify the President as the chief executive of the Executive Branch. ["The executive power shall be vested in a President of the United States of America." (See Section 1)]; and that the federal Executive Branch must administer the statutes the Congress passes into law ["…he shall take care that the laws be faithfully executed…". (See Section 3)].
So, adding these two powers together, the way U.S. Presidents have compelled federal contractors to do things the President wants done is to first invoke their "Chief Executive powers" to run the federal Executive Branch agencies. Then, the President seizes upon a federal statute—in this case the Procurement Act, last amended in 1972 (which authorizes the Chief Executive of the Executive Branch to procure goods and services for the federal government AND, significantly, to "promote the economy and efficiency of Federal Contracting"). (emphasis added, as you previously saw, above). So, a short recitation of how vaccines will help maintain healthy and a sufficient number of employees, help run businesses and help add to supply chain goods and services will establish the legal authority to force vaccinations among the employees of federal contractors, federal subcontractors and grantees providing goods and services to the Executive Branch of the federal government.
But There is More to It Than Just Having the Legal Authority to Act
Aw heck: more stuff to do to get done? The Congress ALSO requires the President to take executive agency action affecting the regulated community by way of federal Rules (i.e., via "Rulemaking") the Congress requires of federal agencies implementing Congressional statutes. The Congress so requires this of the Executive Branch agencies to provide clarity as to the responsibility of federal contractors/subcontractors/grantees and to provide a "level playing field" by creating a common understanding of the burdens operating on those hoping to be and in contract with the federal government.
So, every federal Executive Branch agency has to first have the legal authority to act upon either or both a delegation of authority to the President from the Constitution or from the Congress. Then, second, that federal agency must then exercise its authority to implement any given statute in a careful and responsible way the Administrative Procedure Act dictates (i.e., by way of public Notice and the receipt and consideration of public Comments. One without the other leaves the President without legal authority to proceed.
The President needs to have BOTH the legal authority to act AND his federal executive agencies must implement that legal authority in the Congressionally prescribed manner (via Rulemaking).
Significantly, and problematically for the President, his government contractor, subcontractor/grantee employee Executive Order Vaccine mandate CLEARLY suffers from two different and fundamental legal defects.
First, as to grantees, the President's own Executive Order specifically exempts "grants" from its requirement of mandated vaccines for the employees of federal grantees. (It appears there might have been two competing positions on this issue within the Biden White House as staffers debated its contours and footprint. But drafts excluding grants from coverage were apparently circulated for review, but the President's (perhaps) later decision (written into his Six-Point Covid-19 Plan) was to include them. However, editors within the White House must have forgotten to delete the language in the Executive Order itself expressly exempting "grants" from coverage of the vaccination mandate. The Order's use of the term "grants," which is lay language for the proper legal description of "Federal Financial Assistance," also suggests that time-pressured and informal drafting occurred in this particular Executive Order: a lot of moving parts; so little time to iron it all out.
Second, under the APA (the "You gotta write it down" law), the President needs GSA to propose and finalize a Rule before it can impose this burden, however well-intentioned the vaccination mandate may be, on almost 1/3rdof the adult population which has decided it does not wish to be vaccinated. This Executive Order consciously anticipates (and in fact hopes for "substantial impact" on the regulated community so as to turn it around and cause perhaps 1/3rd of the remaining unvaccinated employees in America become vaccinated). Once the President concludes that he wants the vaccination mandate to go forward, (and again…even assuming the mandate is well-intentioned and intelligent), the federal agency implementing the mandate has "gotta write it down" in the form of a formal Rulemaking.
To What Contracts Does This EO Apply, Pray Tell?
This EO applies to any new contract; new contract-like instrument; new solicitation for a contract or solicitation for a contract-like instrument; extension or renewal of an existing contract or contract-like instrument; and exercise of an option on an existing contract or contract-like instrument, if:
it is a procurement contract or contract-like instrument for services [Editor's Note: Notice! Not "goods"], construction, or a leasehold interest in real property;
it is a contract or contract-like instrument for services covered by the Service Contract Act, 41 U.S.C. 6701 et seq.;
it is a contract or contract-like instrument for concessions, including any concessions contract excluded by Department of Labor regulations at 29 C.F.R. 4.133(b); and/or
it is a contract or contract-like instrument entered into with the Federal Government in connection with Federal property or lands and related to offering services for Federal employees, their dependents, or the general public.
What Contracts Are Exempt From The EO, Pray Tell?
The EO does NOT apply to:
grants [wait a minute! Come Again! Didn't the President's Six-Step Covid-19 Action Plan (discussed at the top of the prior WIR story) state that the President was going to require Medicare and Medicaid participant Hospitals and health care providers to vaccinate their 27 million health care workers? And, isn't it legally clear that Medicare and Medicaid, both, are "grants" (i.e., "Federal Financial Assistance" in technical legal terms)? [Oh yes, no legal doubt about that conclusion!];
contracts, contract-like instruments, or agreements with Indian Tribes under the Indian Self-Determination and Education Assistance Act (Public Law 93-638), as amended;
contracts or subcontracts whose value is equal to or less than the simplified acquisition threshold, as that term is defined in section 2.101 of the Federal Acquisition Regulation;
employees who perform work outside the United States or its outlying areas, as those terms are defined in section 2.101 of the Federal Acquisition Regulation; or
subcontracts solely for the provision of products.

[Emphasis added] 

Big loophole. But what happens if a company is a subcontractor to provide "products," but is also a company with 100 or more employees: is that company exempted under the Government Contractor Executive Order, but subject to the vaccination mandate pursuant to the coming OSHA Emergency Rule? Hopefully the OSHA Emergency rule will clarify this issue, since the Biden Administration is (currently) planning no other binding Rule to help clarify this ambiguity. AND, what about the fact that the Executive Order limits its coverage to only "a procurement contract or contract-like instrument for services?" BUT the exemptions section in the new Executive Order states an exemption applicable only to service subcontractors (and not ALL service providers).
The new Executive Order directs GSA to make the new clause–which the White House envisions GSA will simply willy-nilly force-insert into federal contracts and subcontracts–to become effective as to those contracts signed on or after October 15, 2021.
The new Executive Order also identifies several contracting scenarios which the new Executive Order does NOT cover to require vaccination mandates, but as to which the Executive Order nonetheless "strongly encourages" the involved federal agencies to apply the vaccination mandate in their discretion, including to:
contract solicitations undertaken before October 15, 2021 for a new contract or contract-like instrument but beginning before November 15, 2021. Note: If that contract or contract-like instrument term is subsequently extended or renewed, or an option is subsequently exercised under that contract or contract-like instrument, the new Executive Order seeks to require the vaccination mandate to apply to that extension, renewal, or option.
all existing contracts and contract-like instruments and solicitations issued between September 9, 2021 and October 15, 2021.
all contracts and contract-like instruments entered into between September 9, 2021 and October 15,
Why Issue This EO?
According to the EO:
"These safeguards will decrease the spread of COVID-19, which will decrease worker absence, reduce labor costs, and improve the efficiency of contractors and subcontractors at sites where they are performing work for the Federal Government.  Accordingly, ensuring that Federal contractors and subcontractors are adequately protected from COVID-19 will bolster economy and efficiency in Federal procurement."
(Note the reference to federal procurement, see "In The Know" above)
What Happens Next?
Undoubtedly, law suits will come from all angles. Hang on to your seats (and your masks) as this Executive Order has touched off deeply held emotions among the tens of millions of now very unhappy American employees. For those fully vaccinated, it is hard to understand the fuss about being vaccinated. For those not vaccinated, it is hard to understand why the vaccinated don't understand their myriad concerns. And both camps ascribe major importance to the resolution of the vaccination question. And, meanwhile President Biden only three months ago thought he was sailing easily to the end of the COVID-19 pandemic and was getting ready to take a bow. Wow! Bam! Seemingly out-of-nowhere: a powerful right uppercutting blow landed square to the jaw. Ouch. Gird for difficult in-fighting ahead.
Monday, September 13, 2021: Comment or Vote on How to Advance Worker Equity
The U.S. Department of Labor's Office of Disability Employment Policy (ODEP), Office of Federal Contract Compliance Programs (OFCCP) and the Women's Bureau are hosting a national online dialogue on advancing worker equity.
The Goal
…to help the Department create more significant employment and economic opportunities for people from historically underserved communities. The feedback and ideas gathered will inform potential policies and programs to advance worker equity, including for women, people of color, LGBTQ+ people, individuals with disabilities and other underrepresented communities.
The Push
These national dialogues come as a result of President Biden's Executive Order On Advancing Racial Equity and Support for Underserved Communities Through the Federal Government (See WIR 01/20/21).
Submission Dates
You may submit your ideas, comments, and votes from Monday, September 13, 2021, through Friday, October 1, 2021. Short window. Get it on calendar!
THIS COLUMN IS MEANT TO ASSIST IN A GENERAL UNDERSTANDING OF THE CURRENT LAW AND PRACTICE RELATING TO OFCCP. IT IS NOT TO BE REGARDED AS LEGAL ADVICE. COMPANIES OR INDIVIDUALS WITH PARTICULAR QUESTIONS SHOULD SEEK ADVICE OF COUNSEL.
SUBSCRIBE.
Compliance Alerts
Compliance Tips
Week In Review (WIR)
Subscribe to receive alerts, news and updates on all things related to OFCCP compliance as it applies to federal contractors.
OFCCP Compliance Text Alerts
Get OFCCP compliance alerts on your cell phone. Text the word compliance to 55678 and confirm your subscription. Provider message and data rates may apply.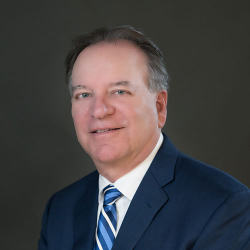 Latest posts by John C. Fox
(see all)