The DE OFCCP Week in Review (WIR) is a simple, fast and direct summary of relevant happenings in the OFCCP regulatory environment, authored by experts John C. Fox, Candee Chambers and Jennifer Polcer. In today's edition, they discuss:
Monday, September 27, 2021: OFCCP Alleges Individuals Classified as "Two or More Races" are Protected From Discrimination as a New "Protected Class"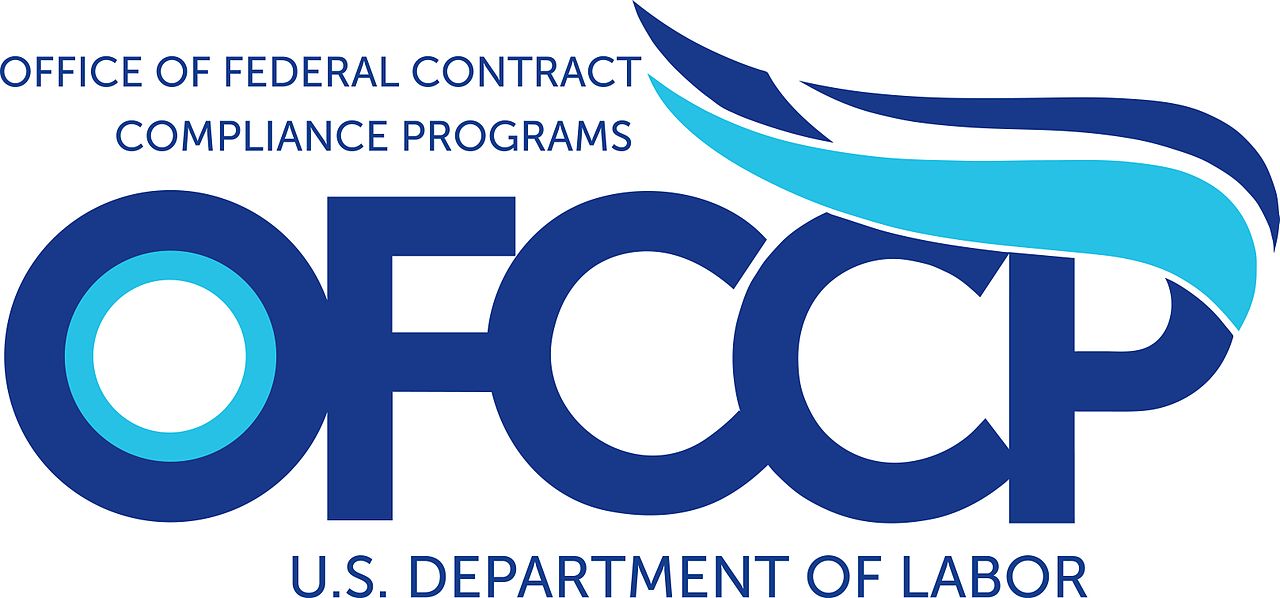 In a Conciliation Agreement dated September 27, 2021 with HM Health Solutions, Inc. of Pittsburgh, OFCCP alleged that the company had engaged in unlawful compensation discrimination against 4 "Two or More Race" employees, among others, while favoring allegedly similarly situated Asian employees. The Agreement reports a Monetary Settlement of $410,000 involving a total of 65 employees.
Oddly, however, "Two or More Races" is not a "Protected Group" which either Executive Order 11246 or Title VII protects. Rather, "Two or More Races" is a political reporting group which the EEO-1 report has called for since the 2000 Census.
Moreover, the Courts have not recognized intersectional race claims: see OFCCP v. Cargill, Inc and OFCCP v. Jeanswear, Inc (coincidentally decided the same week by two different OFCCP USDOL Administrative Law Judges interpreting Executive Order 11246). Since that time, OFCCP has not pursued "intersectional" claims. This is because "Two or More Races" is not a Protected Group, but rather is merely an EE0-1 reporting category. In addition, the Courts have ruled that Executive Order 11246 and Title VII only make discrimination unlawful if the adverse action in question is "based on" a protected status the statutes make unlawful such as "race" (Black or White), "sex" (including Gender Identity), "religion," "national origin" (i.e.; country of origin), or "color" This is why neither Executive Order 11246 nor Title VII protect "minorities" as a whole or "non-Hispanics."
Had OFCCP sued HM Health Solutions, Inc. for "Two or More Races" discrimination, and had the company then filed a Motion to Dismiss the "Two or More Races" claim, the Courts would have dismissed this claim for failure to properly state a cause of action against the company. Just because one reports on it does not make it a Protected Group.
Tuesday, October 5, 2021: OFCCP Spotlights Its Disability Inclusion Resources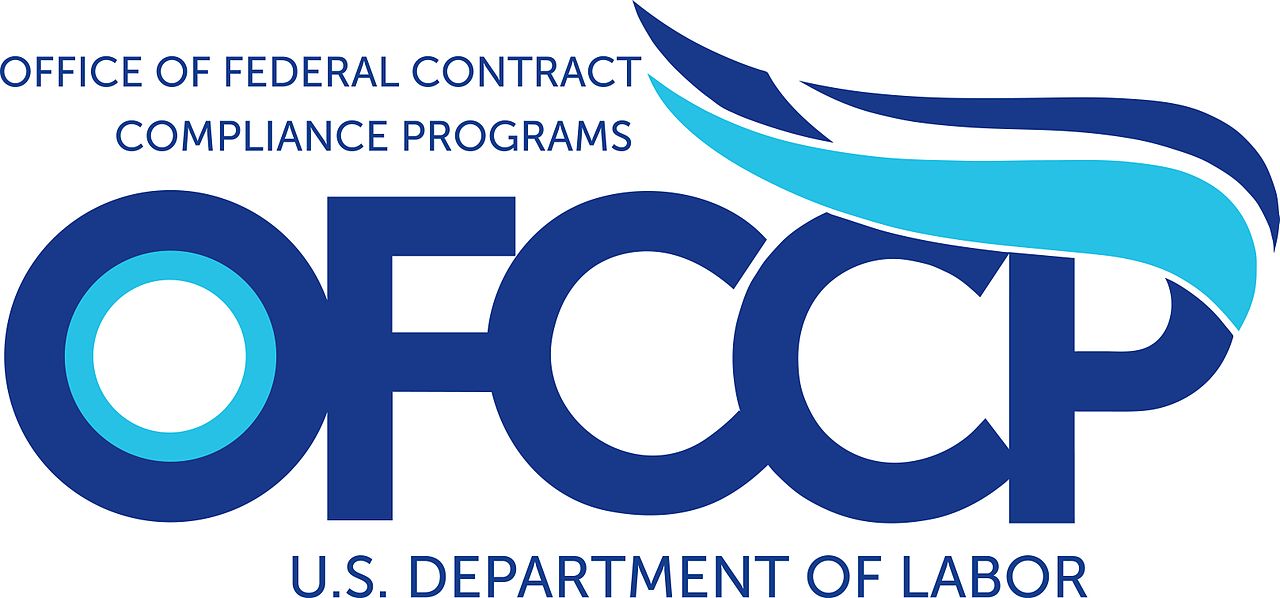 In honor of National Disability Employment Awareness Month (NDEAM), the Office of Federal Contract Compliance Programs (OFCCP) announced a few of its resources to support compliance and inclusion of individuals with disabilities in the workforce.
Compliance
The Section 503 Compliance Assistance webpage includes resources such as the Voluntary Self-Identification Form (in 11 languages) and Section 503 FAQs.
Recruitment & Hiring
The Best Practices For Fostering Diversity & Inclusion webpage includes 13 employee engagement practices and recruitment strategies. The Employment Referral Resource Directory includes non-profit organizations as references to assist contractors to hire qualified applicants and to fulfill their equal employment opportunity obligations.
Reasonable Accommodations
The Reasonable Accommodation pocket card outlines the process to request a reasonable accommodation.
Wednesday, October 6, 2021: Construction Compliance Course Released in The Online OFCCP Contractor Compliance Institute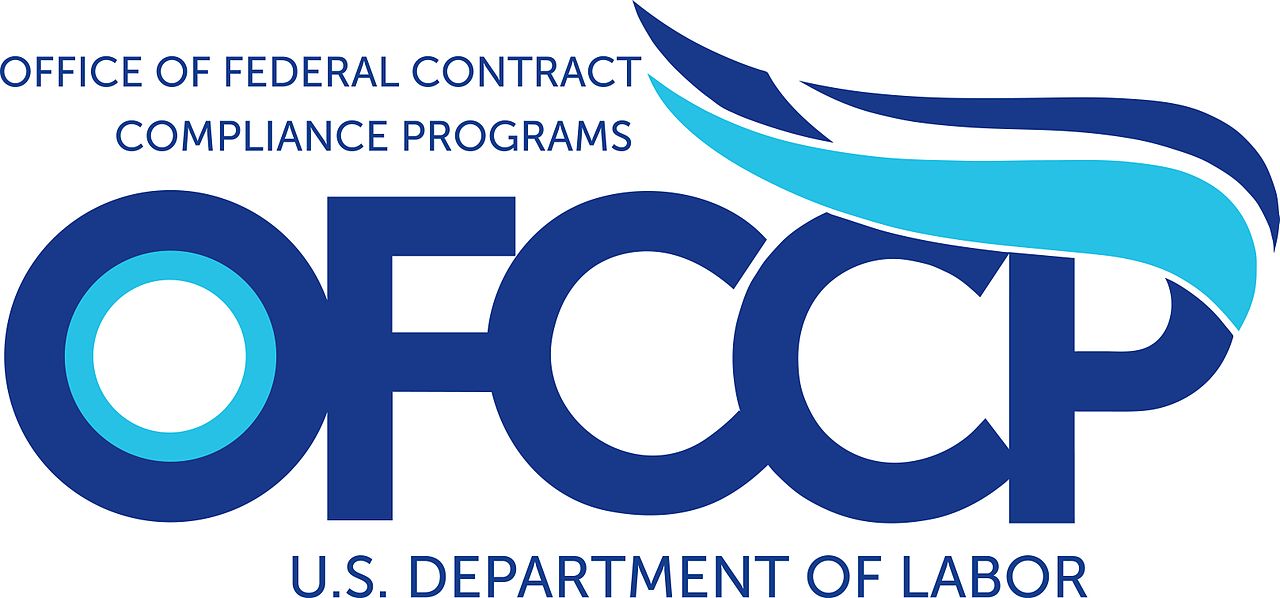 The Office of Federal Contract Compliance Programs (OFCCP) announced a new course in its Contractor Compliance Institute.
Construction Compliance Review For Contractors is an estimated two-hour, self-paced course. It begins with an overview of the content and an explanation of the software's functionality. From there, the information is divided into the following five modules.
Legal Authority
Affirmative Action Responsibilities
Participation Goals for Women & Minorities
16 Affirmative Action Steps
Section 503 & VEVRAA Requirements
Provided documents include the Construction Contractors Technical Assistance Guide and the OFCCP Posting & Notice Requirements.
Wednesday, October 6, 2021: Moving Along – Pending Piece of Tip Rule Takes Its Last Dance
The Final Rule: Tip Regulations Under the Fair Labor Standards Act landed on what should be its final review from the White House Regulatory Office.
What's At Stake?
The Proposal seeks to clarify the division of dual jobs and when the minimum wage trumps the tip credit.
How We Got Here
This one is a doozy! See "What's Pending" from last month's story, "A New Tip Rule Provides More Employee-Friendly Provisions."
Thursday, October 7, 2021: E-Verify Now Offering Webinars Eligible for Professional Development Credits!
E-Verify announced it is now hosting free monthly webinars discussing how companies must complete Form I-9 and how they may enlist in the E-Verify program. These webinars are eligible for professional development credits (PDCs) with the Society for Human Resource Management (SHRM) and Human Resource Certification Institute (HRCI). The first webinar, "E-Verify Overview," is on Wednesday, October 13, 2021, at 2 p.m. EST.
See the full schedule along with registration information on the website.
In The Know
September marked E-Verify's 25th anniversary! On September 30, 1996, the Illegal Immigration Reform and Immigrant Responsibility Act (IIRIRA) was signed into law, creating three employment-eligibility verification pilot programs, including the "Basic Pilot." A year later, six states adopted the Basic Pilot, and in 2007, the Agency renamed it "E-Verify."
For federal Government contractors, a presidential Executive Order and subsequent Federal Acquisition Regulation (FAR) Rule requires federal contractors to use E-Verify to electronically verify the employment eligibility of employees working under covered federal contracts. The Order and the Rule reinforce federal government policy that the federal government does business only with organizations with a workforce legally eligible to work.
Friday, October 8, 2021: September's Employment Situation – Another Disappointing Jobs Creation Month and More Americans Dropping Out to Expand the Long-Term Unemployed List
The U.S. Bureau of Labor Statistics reported that nonfarm payroll employment rose by 194,000 jobs in September. Economists had estimated 500,000 or more. Although the August numbers have adjusted up, the significant downfall from July is still trending (see 2nd table below).
These data report bad news now showing a rapidly slowing U.S. economy which has already forced economists to dramatically revise downward real Gross Domestic Product ("GDP") growth for the U.S. in 2021 from 6.7% to 5.2%. Economists attribute the slowing economy to two main drivers: (1) supply chain problems causing many manufacturers to lay-off employees for want of parts to complete their manufacturing assemblies, and (2) a new development not previously seen in the U.S. with millions of employees simply either walking off the job in recent months to stop working, or sitting at home unemployed and not responding to the millions of available help-wanted ads frustrated employers are publishing each month in greater numbers. (DE's daily jobs listings now exceed the number of available jobs DE used to list before the pandemic. While some of this is due to the continuing growth in the number of companies which are DE Members, adjusting for that growth still shows more available jobs today than before March 2020).
Apart from the relatively paltry number of new jobs created in September, the drop of the unemployment percentage from 5.2% to 4.8% is counterintuitively also bad news. This is because for the unemployment percentage to drop while the number of persons unemployed is growing, it means that more persons are falling off the unemployment rolls as they roll-over to a category the Bureau of Labor Statistics calls "Long Term Unemployed" ("LTU").
LTUs are those workers who have been unemployed for a year or longer and have given up looking for work. It's about the numbers and how one counts. Once an unemployed person exhausts his/her state unemployment benefits (usually after 13 weeks, or after 26 weeks in cases of an economic "emergency" as we are currently experiencing—although several states provide shorter coverages and a few provide longer coverages) and quits looking for work, they "fall off" the unemployment rolls, even while still remaining unemployed because the state workforce agencies no longer have a way to track their progress and know if they have remained unemployed or have perhaps become re-employed. So, the Long-Term Unemployed percentages are increasing as the LTUs lose benefits, fall off the unemployment rolls and lose contact with the state employment offices. The LTUs are unemployed but you cannot see them or count them.
Job increases occurred in leisure and hospitality, professional and business services, retail trade, and transportation and warehousing.
Job decreases occurred in public education.
The Employment Situation – September 2021
Unemployment Rate
Sept 2021
Aug 2021
Sept 2020
National
(Seasonally adjusted)
4.8%
5.2%
7.8%

4.2%

7.9%

4.2%

6.3%

4.7%

4.2%

4.5%

8.8%

4.6%

6.4%

5.1%

4.8%

7.0%

12.0%

8.8%

10.3%

7.7%

7.7%

Veterans
(Not seasonally adjusted)
3.6%
3.6%
6.4%
Individuals with Disabilities
(Not seasonally adjusted)
9.0%
10.9%
12.5%
Nonfarm Payroll Employment "New Jobs Added"
Monthly revisions result from additional reports from businesses and government agencies since the last published estimates and the recalculation of seasonal factors.
| | | |
| --- | --- | --- |
| Month | Original Report | Adjusted |
| September 2021 | 194,000 | TBD |
| August 2021 | 235,000 | 366,000 |
| July 2021 | 943,000 | 1,091,000 |
Quote from U.S. Secretary of Labor, Marty Walsh.
Friday, October 8, 2021: Artificial Intelligence in The Workforce – Utopia or Legal Landmine?
Artificial Intelligence (AI) is changing how organizations do everything from hiring to firing. It has the power to streamline processes, analyze large volumes of information, and enhance human capabilities. However, there are legitimate concerns that workplace technologies enabled by AI could lead to unfair outcomes and increase employer discrimination against job seekers and existing employees, including those with disabilities.
Navigating AI in the workplace is not easy, nor is it well understood. As such, the Partnership on Employment & Accessible Technology (PEAT) created a new resource, the "AI & Disability Inclusion Toolkit." The toolkit includes information on the following topics:
Looking Ahead:
Celebrate NDEAM 2021 And The 20th Anniversary Of the Office of Disability Employment Policy
Join Marty Walsh, U.S. Secretary of Labor, and Taryn Williams, Assistant Secretary of Labor for Disability Employment Policy, for a virtual celebration of National Disability Employment Awareness Month (NDEAM) and the 20th anniversary of the Office of Disability Employment Policy (ODEP).
The event will feature insightful dialogues and a video showcase highlighting strategies in action for an equitable, disability-inclusive recovery from the COVID-19 pandemic.
Date: Wednesday, October 20, 2021
Time: 2:00 – 3:00 p.m. EST
Location: Register to watch the streaming online
Featured Guests:
Jenny Yang, Office of Federal Contract Compliance Programs Director
Jennifer Sheehy, Deputy Assistant Secretary for Disability Employment Policy
THIS COLUMN IS MEANT TO ASSIST IN A GENERAL UNDERSTANDING OF THE CURRENT LAW AND PRACTICE RELATING TO OFCCP. IT IS NOT TO BE REGARDED AS LEGAL ADVICE. COMPANIES OR INDIVIDUALS WITH PARTICULAR QUESTIONS SHOULD SEEK ADVICE OF COUNSEL.
SUBSCRIBE.
Compliance Alerts
Compliance Tips
Week In Review (WIR)
Subscribe to receive alerts, news and updates on all things related to OFCCP compliance as it applies to federal contractors.
OFCCP Compliance Text Alerts
Get OFCCP compliance alerts on your cell phone. Text the word compliance to 55678 and confirm your subscription. Provider message and data rates may apply.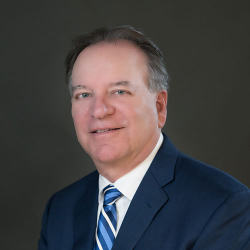 Latest posts by John C. Fox
(see all)