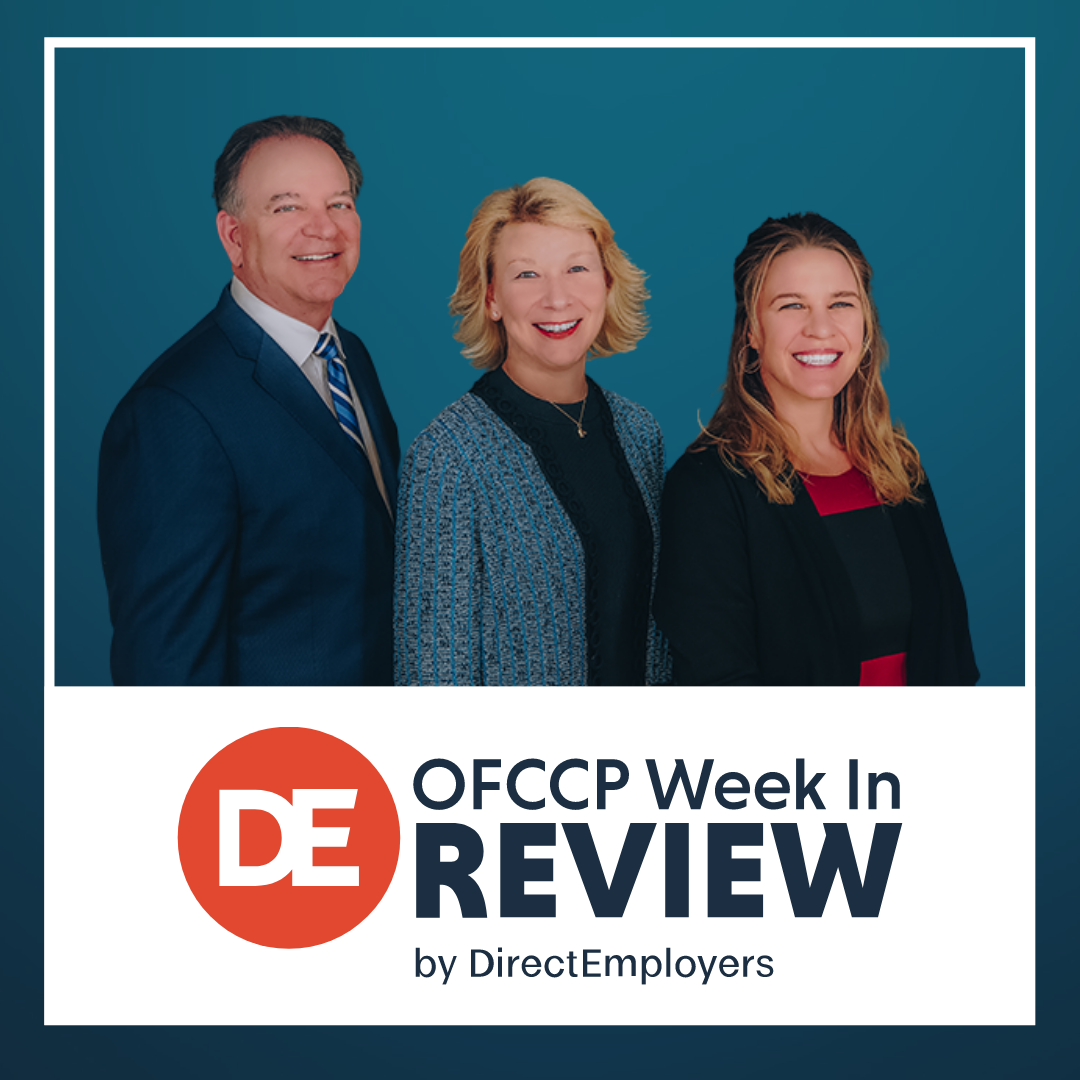 The DE OFCCP Week in Review (WIR) is a simple, fast and direct summary of relevant happenings in the OFCCP regulatory environment, authored by experts John C. Fox, Candee Chambers and Jennifer Polcer. In today's edition, they discuss:
Tuesday, April 12, 2022: Action Item: Time to File EEO-1 Survey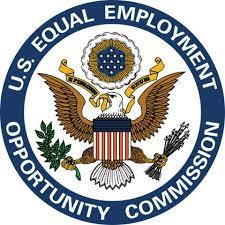 It is filing season – the EEO-1 Component 1 Data Collection Portal is now open! The Equal Employment Opportunity Commission (EEOC) announced that the portal is available, and the tentative deadline for closure is May 17, 2022. As we reported last week, the agency has and continues to modernize the data collection process.
Non-Binary Reporting
EEOC Vice-Chair Jocelyn Samuels told listeners during the DE Masterclass Employment Law Roundtable this week, that the Commission is looking into non-binary reporting. However, such a change would require a Notice of Proposed Rulemaking and allow for public comments. Perhaps by next year's reporting window?
In the meantime, the Commission has continued for this reporting cycle the use of a "Notes" section in the EEO-1 filing portal to allow employers to manually report Non-Binary employee gender choices if the employer has that information and has exercised its discretion to choose to file it with the Commission. Neither collecting nor reporting non-binary gender choices Is currently required.
In The Know
The EEO-1 Survey is a mandatory annual data collection that requires all private-sector employers with one hundred or more employees and federal Government contractors with fifty or more employees meeting specific criteria to submit workforce demographics, including data by race/ethnicity, sex, and job categories. The filing by eligible employers of the EEO-1 Component 1 Report is required under section 709(c) of Title VII of the Civil Rights Act of 1964, as amended, 42 U.S.C. § 2000e-8(c), and 29 CFR 1602.7-.14 and 41 CFR 60-1.7(a).
Wednesday, April 13, 2022: EEOC & OFCCP to Discuss Screening Out Jobseekers with Employment Gaps
The Equal Employment Opportunity Commission (EEOC) announced an upcoming virtual roundtable to discuss why employers should reconsider the practice of turning away job candidates due to gaps in employment history. EEOC Chair Charlotte Burrows and the Office of Federal Contract Compliance Programs (OFCCP) Director Jenny Yang will host a livestream discussion on challenges workers face when reentering the workforce after periods of unemployment.
The roundtable discussion is part of the HIRE (Hiring Initiative to Reimagine Equity) initiative launched earlier this year. True to the name, this topic seeks to "reimagine" a common recruitment screening practice.
Speaker Line-Up
Charlotte A. Burrows, Chair, EEOC
Jenny R. Yang, Director, OFCCP
Eve Hill, Chair, Board of Trustees, Bazelon Center for Mental Health Law and Partner, Brown, Goldstein & Levy
Teresa Y. Hodge, Executive Director, Mission: Launch
Elizabeth Gedmark, Vice President, A Better Balance
Heather Tinsley-Fix, Senior Advisor, Financial Resilience, AARP
Event Details
April 28, 2022
1:30 PM – 3:00 PM EST
There is no cost, but participants must register. The Agency will send video/dial-in information upon registration. Livestream overflow will be on the EEOC's YouTube page.
Thursday, April 14, 2022: Federal Government Agencies Implement Equity Action Plans
Following up on one of the many actions taken on his first day in office, President Biden announced via a Fact Sheet and a video message that more than 90 federal agencies, including all Cabinet-level agencies, are now releasing their first-ever Equity Action Plans. The Plans are in response to Executive Order (EO) 13985, Advancing Racial Equity and Support for Underserved Communities Through the Federal Government. The EO requires the Executive Branch of the federal Government to identify methods to assess the equity of agency policies and actions and conduct such assessments within each agency. The Order expressly revoked EO 13950 and directed federal Executive Branch agencies to conduct further evaluations of actions the agencies may have put in place to implement EO 13950.
Remember 13950?
The issue of Executive Order 13950 kept us busy with WIR bonus blogs! Our headlines hit the high points. It started in September 2020 with "Trump Issues Executive Order 13950 to Combat Race and Sex Stereotyping Imposing New Requirements on Government Contractors." Then in November 2020, "Two Civil Rights Groups Sued The Trump Administration To Stop EO 13950," and finally, in January 2021, "EO 13950 Imploded Even Before Biden Could Cancel it."
Back to The Fact Sheet
Following the Biden-Harris Administration's announcement protocol, the "Fact Sheet" outlines at a prominent level what has or will transpire concerning advancing equity and racial justice in the federal Government. "Delivering Greater Equity for the American People" includes a sentence or two about new commitments to which eighteen different federal agencies have subscribed. The Department of Labor
"is strengthening the enforcement of our nation's wage and hour protections to support underserved workers who are the most vulnerable to wage theft and violations, especially women of color, and is in the process of launching a new initiative to address barriers that workers of color face in equitably accessing Unemployment Insurance benefits."
See the full story on the U.S. Department of Labor's Equity Action Plan in the story below.
The second segment of the Fact Sheet, "Embedding Equity in the Everyday Business of Government," identifies seven federal agency strategies to "embed equity, racial justice, and gender equality in day-to-day governing." Of particular interest to the federal Government contracting community are:
Building accountability for equity through data collection and reporting. Better demographic data is key to advancing equity, offering insight into whether government programs, benefits, and services are reaching all communities. Recognizing this, President Biden established a first-of-its-kind Equitable Data Working Group to facilitate appropriate expanded collection and use of demographic data toward advancing equity.

It is not clear exactly what the President intends here, but if it is race- or national origin-, ethnic- or gender-based quota hiring, the federal courts will quickly enjoin any such preferences in employment. The question, as always, is what an employer would do with demographic data? NOTE: The federal agencies already have Affirmative Action Plans which the EEOC reviews. It is thus unclear what this initiative adds new if anything.

Narrowing wealth gaps through federal contracting and procurement. As the largest buyer in the world, the federal government will address racial and gender wealth gaps by leveraging the power of federal procurement to drive greater investment in minority-owned and women-owned small businesses.

Spoiler Alert: The federal Courts have repeatedly struck down similar race-based programs as unconstitutional, including the District of Columbia Court of Appeals where most of the federal agencies are headquartered and may be sued.
See Also
The virtual event with several Cabinet Members hosted by OMB Director Shalanda Young, announcing the Equity Plans.
The Biden-Harris Administration's Equity Agenda.
Thursday, April 14, 2022: Wage & Hour Enforcement Tops USDOL Equity Action Plan
The U.S. Department of Labor (USDOL), along with more than 90 other federal agencies (see story above), announced its Equity Action Plan in response to Executive Order 13985, Advancing Racial Equity and Support for Underserved Communities. The 20-page Plan summarizes vital aspects of DOL's principles and approach to advancing equity. In all candor, though, this program seems to just commit and re-dedicate the Wage Hour Division to simply do its existing job with existing resources for existing stakeholders.
Equity Action Plan
The USDOL categorized its "ambitious" equity efforts into five areas.
Protection of Wage and Hour Rights
The federal-state Unemployment Insurance system
Improving Language Access
Workforce Training
Government Apprenticeships
Wage & Hour Rights
As indicated in President Biden's Fact Sheet, the USDOL recognizes that women, individuals with disabilities, people of color, immigrants, and those with low levels of formal education are especially prone to wage and hour violations. The Department's Wage and Hour Division (WHD) intends to conduct a new enforcement analysis to understand comparative labor standards offered by relevant worker protection laws. Specifically, the scope of worker protections, the enforcement capacity of state and local partners, and the available remedies across the country. From the analysis, WHD will identify the various sources of protection that employees can expect to receive from various levels of government and community partners. WHD will then develop strategic partnerships and MOUs to ensure that employees receive the greatest protections through all tools available in particular regions and sectors of the country.
Other wage and hour efforts include:
reaffirm WHD's commitment to preventing and addressing retaliation;
continue conducting equity-focused outreach to essential workers; and
develop strategic partnerships with community-based organizations, worker centers, unions, and industry associations
Workforce Training
Efforts to intensify the focus on underserved employees in the public workforce system and the labor market include:
leverage and expand public workforce system data to identify and address barriers to underserved populations;
engage with stakeholders to identify barriers to equity in ETA (Employment & Training Administration) administered services, programs, and benefits;
foster equity in discretionary grantmaking;
pilot programs and services, issue grants, and provide technical assistance to mitigate deep barriers faced by specific populations; and
establish and invest in industry and sector-based high road training partnerships that build pathways to quality jobs for vulnerable workers.
Other Action Items
Among other things, to improve language access the Department has requested funds to support a centralized team, staffed at both the national and regional levels by the Civil Rights Center and the Office of Public Affairs, to develop greater consistency in the delivery of language access services across all Department agencies and programs. To build a "Federal Government workforce that is representative of the communities it serves" (sounds like an Affirmative Action Program?) the Department will develop Government Apprenticeships, starting with Employment and Training Administration.
See Also
Friday, April 15, 2022: EEOC Seeks Public Input on its Equity Action Plan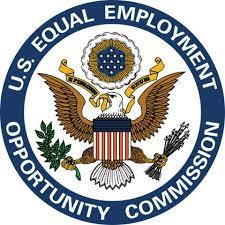 The EEOC also announced its Equity Action Plan (see stories above). The EEOC's 13-page Plan focuses on systemic racial discrimination, advancing equity in the Commission's activities, and improving outreach and access to underserved communities. The specific areas of action include:
improving EEOC's public interaction & charge filing process for vulnerable and underserved communities;
identifying & developing resources for effective diversity, equity, inclusion, and accessibility (DEIA) strategies;
improving data collection, reporting & analysis to help advance employment opportunities for vulnerable populations and underserved communities; and
improving EEOC educational materials and website to address the needs of individuals with limited English proficiency, disabilities, or limited literacy.
Action Items
Among other things, the Agency intends to tackle the following tasks.
Improve employee access to the EEOC's charge filing process so that individuals in rural areas with inflexible schedules or with limited digital resources can use EEOC services with greater ease.
Engage with a broad range of employers, researchers, and worker and civil rights organizations to support diversity, equity, inclusion, and accessibility.
Further develop the EEOC's data collection and analysis to support effective enforcement and empower individuals to exercise their civil rights.
Continue to improve access to EEOC's resources for people whose primary language is not English, as well as those who have limited digital or reading proficiency.
The EEOC will host a listening session (date to be determined) to receive feedback on EEOC's Equity Action Plan.
See Also
THIS COLUMN IS MEANT TO ASSIST IN A GENERAL UNDERSTANDING OF THE CURRENT LAW AND PRACTICE RELATING TO OFCCP. IT IS NOT TO BE REGARDED AS LEGAL ADVICE. COMPANIES OR INDIVIDUALS WITH PARTICULAR QUESTIONS SHOULD SEEK ADVICE OF COUNSEL.
SUBSCRIBE.
Compliance Alerts
Compliance Tips
Week In Review (WIR)
Subscribe to receive alerts, news and updates on all things related to OFCCP compliance as it applies to federal contractors.
OFCCP Compliance Text Alerts
Get OFCCP compliance alerts on your cell phone. Text the word compliance to 55678 and confirm your subscription. Provider message and data rates may apply.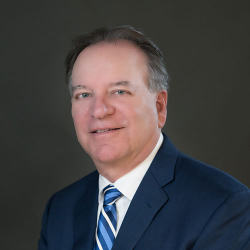 Latest posts by John C. Fox
(see all)