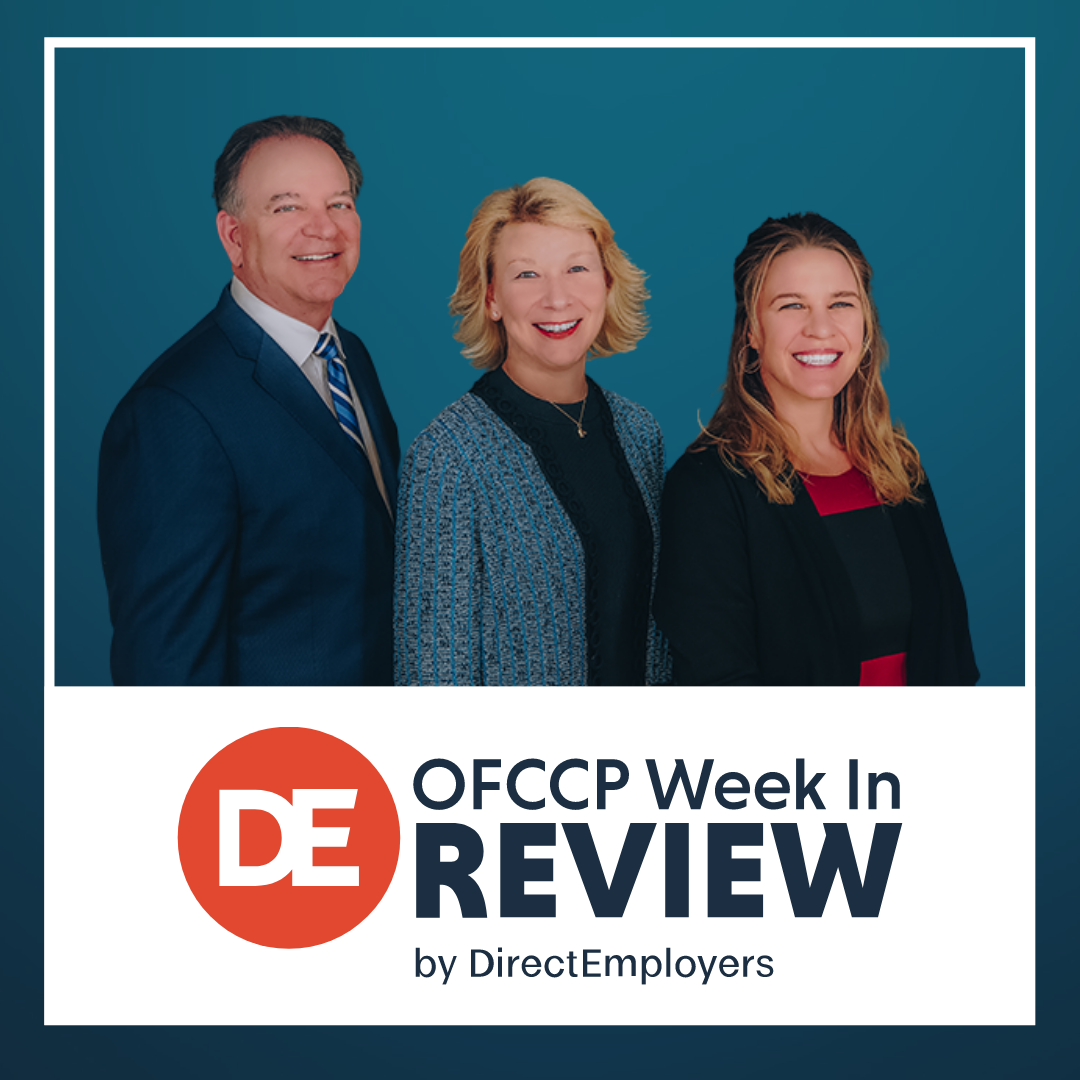 The DE OFCCP Week in Review (WIR) is a simple, fast and direct summary of relevant happenings in the OFCCP regulatory environment, authored by experts John C. Fox, Candee Chambers and Jennifer Polcer. In today's edition, they discuss:
This Week's Vaccination Injunction Puzzle at a Glance
Current Status: This gives you a comprehensive update of the status of the four vaccination mandates we have been following but which are now undergoing lapses in "the action," sometimes for months on end.
Federal Employee Vaccine Mandate: Plaintiffs to Appeal 5th Circuit Federal Employee Vaccination Ruling Reinstating Executive Order
As previously reported, the United States Court of Appeals for the Fifth Circuit (New Orleans) vacated the nationwide injunction against the federal employee vaccine mandate and instructed the U.S. District Court for the Southern District of Texas to dismiss the Feds for Medical Freedom, et al. v. Biden, et al. case on remand.
Based on the ruling, the DOJ has now asked the Fifth Circuit to either stay the nationwide injunction the lower court previously issued or move up the date the Fifth Circuit's order should take effect so the Administration may immediately enforce the federal employee vaccine mandate.
The plaintiffs have already indicated they intend to request an en banc hearing before the full Fifth Circuit bench to overturn the prior 2-1 ruling by a Fifth Circuit panel.
Federal Contractor Vaccine Mandate: Oral Arguments Heard April 8th on Administration's Appeal of Nationwide Injunction Issued by U.S. District Court for the Southern District of Georgia
As previously reported, the U.S. District Court for the Southern District of Georgia (Augusta and five other locations) issued a nationwide injunction as to the part of Executive Order 14042 related to the vaccination requirement for the employees of federal contractors.
The United States Court of Appeals for the 11th Circuit (Atlanta) on April 8th heard oral arguments on the Biden Administration's appeal as to the nationwide injunction on the vaccine mandate for covered federal contractor employees. The 11th Circuit's decision on the appeal should come out we estimate, in late May or early June, which would then be subject to appeal to the full Fifth Circuit Court of Appeals or to the U.S. Supreme Court.
Healthcare Vaccine Mandate: CMS Threatening to Cut Funding to States Refusing to Implement CMS Vaccine Mandate
The U.S. Supreme Court previously validated the Centers for Medicare & Medicaid Services' Final Rule requiring COVID-19 vaccination of healthcare workers receiving Medicare and/or Medicaid reimbursements.
As previously reported, the CMS issued Final Guidelines implementing the vaccine mandate for facilities in the 25 states where federal courts had previously enjoined the mandate.
States still refusing to enforce the CMS vaccine mandate despite the SCOTUS' decision now face the threat that federal officials will seek to step in and withdraw federal funding to the recalcitrant state, as the CMS recently threatened in a letter to the Governor of Kansas.
Private Employer Vaccine Mandate: Proposed Final Rule for Private Employer Vaccination Requirement Remains in Limbo as OSHA Reviews Approximately 121,000 Comments in Response
The U.S. Supreme Court previously struck down the OSHA ETS imposing vaccination requirements for private employers with 100 or more employees.
As previously reported, OSHA maintained the Proposed Final Rule component of its private employer vaccination requirement for public comment and potential issuance of a new final rule. OSHA received approximately 121,000 responses to its Proposed Final Rule and is currently reviewing the public comments.
Employers should anticipate OSHA issuing a Final Rule at some point in 2022 related to COVID-19 safety requirements imposed on private employers. While the Final Rule will not look like the prior ETS the Supreme Court struck down, it is unclear what rule will be implemented.
Federal Mask Mandate for Public: U.S. District Court Strikes Down CDC Regulation Requiring Masking on Public Transportation, DOJ Already Appealing Ruling
As readers are no doubt aware, the U.S. District Court for the Middle District of Florida on April 18th vacated nationwide the CDC's regulation requiring masking in airports, train stations, and other transportation hubs as well as on airplanes, buses, trains, and most other public conveyances in the United States.
Judge Kathryn Kimball Mizelle, a Donald Trump appointee, determined the CDC exceeded its statutory authority in issuing the mask mandate regulation. Specifically, Judge Mizelle found that the Public Health Services Act provided the CDC authority to make and enforce regulations related to inspection, fumigation, disinfection, sanitation, pest extermination, destruction, and other measures. Since masks do not inspect, fumigate, disinfect, exterminate, or destroy COVID-19 particles, imposition of a mask mandate exceeded the CDC's authority. Furthermore, Judge Mizelle chose a definition of the word "sanitation" that rejected CDC's argument that the mask mandate is a sanitation measure, despite Judge Mizelle's discussion of other definitions that clearly would have found masks as a proper sanitation measure.
Judge Mizelle also held the CDC violated the Administrative Procedure Act by failing to provide adequate explanation for its decisions. Judge Mizelle found the CDC failed to provide relevant data, little to no explanation for CDC's choice to impose a mask mandate, did not address alternative or supplementary requirements to masking, and did not explain why all types of masks, whether homemade or medical-grade, were sufficient.
Judge Mizelle found the CDC violated the Administrative Procedure Act as well by improperly invoking the good cause exception to avoid the notice and comment rulemaking requirement. Because the mask mandate was a generally applicable standard governing conduct and rights, it did not count as an interpretative rule or general statement of policy that could avoid notice and comment. Additionally, the CDC failed to provide sufficient evidence good cause. existed to avoid public notice and comment
On April 20th, the Biden Administration filed notice of its intent to appeal Judge Mizelle's ruling to the 11th Circuit Court of Appeals and seek re-imposition of the mask mandate. Significantly, the appeal did not request a stay of Judge Mizelle's order seeking to immediately reinstate the mask mandate pending appeal.
Monday, April 18, 2022: EEOC and OFCCP to Host Second HIRE Initiative Roundtable
The Equal Employment Opportunity Commission (EEOC) and the Office of Federal Contract Compliance Programs (OFCCP) announced they will co-host an upcoming roundtable, "Untapped Potential: Reimagining Equity for Workers with Gaps in Employment History." The Agencies will discuss challenges workers face when reentering the workforce after periods of unemployment. The speakers will highlight the barriers that caregivers, older workers, people with long-term disabilities, and formerly incarcerated individuals face when reentering the workforce, the strengths these workers offer to employers, and promising practices to attract this untapped talent.
The event is part of the Hiring Initiative to Reimagine Equity (HIRE). HIRE is a multi-year joint initiative that aims to boost diversity, equity, inclusion, and accessibility efforts in hiring and recruitment practices.
This is a novel use of federal enforcement agency resources since the focus is not on non-discrimination law. Rather, the EEOC and the OFCCP are for this event behaving as community social service agencies using their platform to publish social service messages which seek to convince employers to be more open to hiring selected applicant populations with large unemployment percentages. In an era when many former employees are choosing to sit on the sidelines and not work, many employers may welcome introductions to the applicant pools the OFCCP and the EEOC will discuss. We understand that OFCCP will be the primary driver of this Webinar. While not advertised as such, the content of the Webinar will likely assist contractor thinking about "outreach" which OFCCP's Section 503 and VEVRAA Rules require and which its Executive Order 11246 Rules suggest as one possible good faith effort to achieve recruitment goals.
Event Details
April 28, 2022
1:30 p.m. – 3:00 p.m. EST
Registration is required
Speakers
Charlotte A. Burrows, Chair, EEOC
Jenny R. Yang, Director, OFCCP
Eve Hill, Chair, Board of Trustees, Bazelon Center for Mental Health Law and Partner, Brown, Goldstein & Levy
Teresa Y. Hodge, Executive Director, Mission: Launch
Elizabeth Gedmark, Vice President, A Better Balance
Heather Tinsley-Fix, Senior Advisor, Financial Resilience, AARP
A recording will be made available on the EEOC's YouTube account.
Thursday, April 21, 2022: Director Yang Told the DirectEmployers Annual Meeting Audience That Subgroup Goals & Non-Binary Gender Reporting Are On OFCCP's Agenda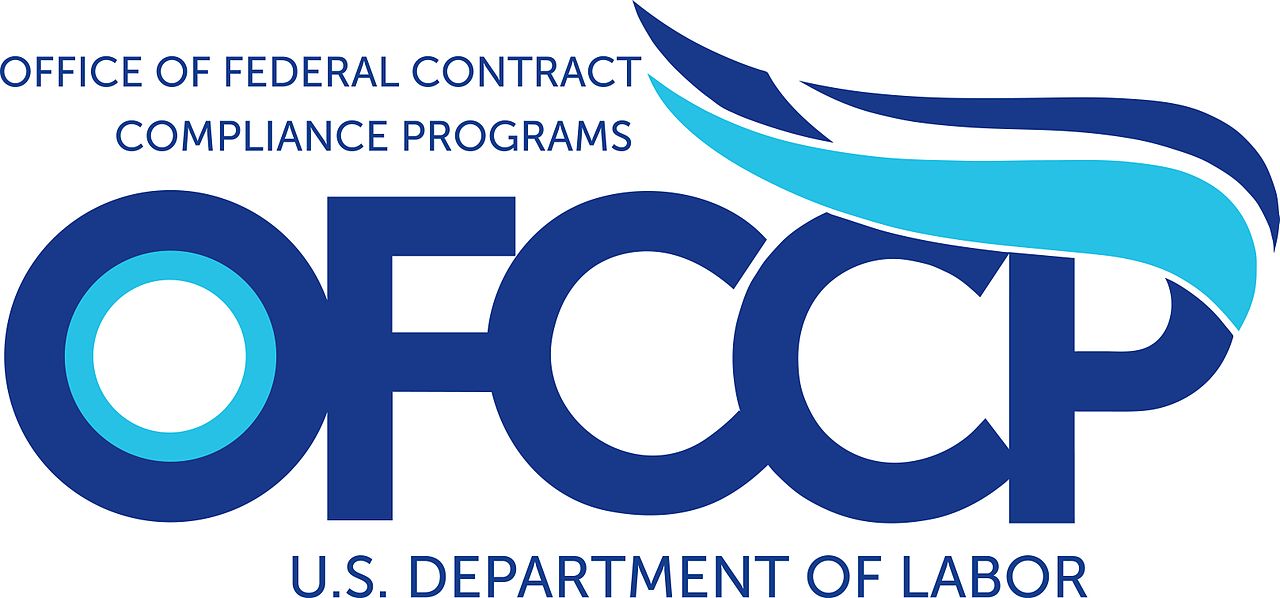 The OFCCP is "considering including disaggregated [AAP] goals by race and ethnicity, rather than using a current singular minority goal" as means to "better integrate OFCCP compliance obligations with broader diversity, equity, inclusion and access" initiatives, agency Director Jenny Yang told the DirectEmployers audience via prerecorded video remarks. "This change would allow companies to better identify areas of underrepresentation in their organizations," she explained.
Although Director Yang could not attend in person due to a last-minute conflict, OFCCP San Diego District Office Director, Sean Ratliff, led a Q&A session following Yang's video remarks. During that session, an audience member expressed concern about the Census Bureau's American Community Survey's continued move towards aggregation of data, stating that this move will be problematic if OFCCP disaggregates goals by race and ethnicity for several reasons, including the larger margins of error and the fact that the new tables do not provide data for the "two or more races" category. Ratliff responded that he would take these concerns back to OFCCP's National Office headquarters.
"Another important issue we are considering is how we collect data that includes a method for voluntary self-identification to solicit and record information for people who have a non-binary gender identity," Yang said. During Ratliff's session, an audience member expressed eagerness for the OFCCP to implement such data collection because employees are expressing apprehension because an employer's failure to ask about non-binary gender identity can be seen as contradicting employer assertions that they are inclusive. Ratliff acknowledged that many employers have raised concerns about the non-binary issue. Mr. Ratliff responded that while the agency is reviewing the applicable regulations this year, he does not know what an updated regulation would look like.
Enforcement numbers
Although Director Yang did not mention the agency's enforcement numbers so far for this Fiscal Year, she noted that last year, in FY 2021, the agency "recovered nearly $32 million for workers through compliance evaluations and complaint investigations." She explained that this number "includes discrimination settlements totaling over $26 million for 23,000 workers and over 900 job opportunities for affected workers" and "the agency's monitoring of compensation discrimination resolutions where OFCCP recovered $5.4 million in salary adjustments for nearly 1300 workers." [Note: To get to the $32 million, Director Yang apparently added together the over $26 million of monetary relief to class members reported by the OFCCP plus the "salary adjustments" recovered.]
Back to the Office – and On-site Audits
The DOL has set May 2, 2022, as the day for all staff to return to the office or enter into new telework or remote working agreements, Director Yang reported. As part of this transition, the agency will offer its personnel additional workplace flexibilities, including new opportunities for employees to balance their careers and their personal lives. "We believe we can do this while also returning to necessary on-site work," she noted.
While recognizing there may still be some occasions where virtual on-site audits (utilized by the OFCCP during the pandemic) are appropriate, the agency "recognizes the value of in person on-site audits," Yang said. On-site audits allow compliance officers to speak to employees and to physically inspect workplaces to identify issues such as accessibility barriers, discriminatory messages in restrooms and eating areas, and segregation. Moreover, the agency is "actively working" to fill over 100 new positions for OFCCP this fiscal year, with particular focus on compliance officers and field management positions.
Ratliff Acknowledges that VEVRAA Regulations Require "Listing" not "Posting"
While VEVRAA regulations (41 CFR §60-300.5(a)(2)) require covered contractors to list all employment openings — for jobs lasting longer than three days and not involving an executive or senior management position — with "the appropriate" employment service delivery system (ESDS). It is the ESDS that "posts" the jobs, not the contractor. Noting that OFCCP's Rules require contractors to "list" the jobs, rather than "post" the jobs, DE Executive Director Candee Chambers expressed concern to Mr. Ratliff that because many OFCCP Compliance Officers are using the terms "listing" and "posting" interchangeably these investigators may not understand the difference. As a result, some Compliance Officers are demanding that contractors provide their job "postings" during audits. Mr. Ratliff responded that not just OFCCP Compliance Officers but also some state workforce agency personnel use the terms interchangeably. In any event, Mr. Ratliff reported that Mrs. Chambers is "absolutely right" about what OFCCP regulations require.
Friday, April 22, 2022: EEOC Commissioner Sonderling Told DirectEmployers Annual Meeting Attendees The EEO-1 Component 2 Survey Will Soon Return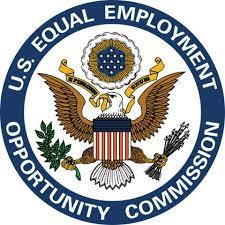 "Watch out, it is coming. Talk to your bosses," EEOC Commissioner Keith Sonderling said regarding the Commission's/Joint Reporting Committee's intent to again collect the EEO-1 Survey Component 2 data. The Trump Administration discontinued the controversial pay data reporting requirement which the Obama Administration had added to the annual EEO-1 Survey. In September 2021, the OFCCP published a notice in the Federal Register (86 FR 49354) announcing its intent to "devote further agency resources to evaluate the [EEO-1 Component 2] data's utility because the joint collection [with the EEOC] and analysis of compensation data could improve OFCCP's ability to efficiently and effectively investigate potential pay discrimination." [See WIR for September 7, 2021 for more background]
Currently a panel at the National Academies of Sciences, Engineering, and Medicine (NASEM) is evaluating the quality of data collected from the short-lived previous Component 2 requirement. The panel intends to issue a report to the EEOC to assess the data's "quality and usefulness for different uses" with conclusions and recommendations.
"We hope to see what the data shows," Sonderling said. Nevertheless, "I don't think it matters what the report says. It's become so political," Sonderling observed.
DE Executive Director Candee Chambers also asked why the EEOC is getting involved in affirmative action Webinars with the OFCCP.
"Because the lines are being blurred," Sonderling responded. "The EEOC is now very much involved with OFCCP matters."
Editor's Note: Is this yet another trail sign of the long-running discussion in the Congress and in virtually every White House about why there are two federal civil rights agencies and whether OFCCP should be merged into the EEOC?
Ms. Chambers also assured the audience that when the Component 2 collection goes to rulemaking, DE will comment.
Democrats will soon become the majority on the Commission
Recently, President Biden nominated attorney Kalpana Kotaga to replace Janet Dhillon, whose term on the Commission expires on July 1, 2022. Among other notable qualifications, Kotaga is perhaps best known as a co-author of the "Inclusion Rider," a legal template some actors require to be in their performance contracts to require diversity in the acting crew. Once the Senate confirms Ms. Kotaga, Democrats will have a 3-2 majority of the Commission, Sonderling noted.
The number of charges filed annually with the EEOC is down – and that's a good thing, Sonderling reported. The number of Charges filed with the EEOC in FY 2021 was down in comparison to the previous year by about 9% as we reported here. He added that he thinks it is a "good thing" because he believes that "#MeToo awareness" was a significant factor in the decline.
Artificial Intelligence
Regarding the use of Artificial Intelligence (AI) tools, Sonderling pointed out that "the question is not whether but when for using AI." Employers must consider how to use AI while still complying with the longstanding civil rights obligations, he said. Because the Commission currently has no guidance on how to test AI's impact on EEO concerns or suggestions for best practices, the Commission last year launched an "Artificial Intelligence and Algorithmic Fairness Initiative."
"As HR professionals, you are being sold left and right," Sonderling observed. "A lot of these vendors are Silicon Valley engineers who believe robots are going to handle everything." Consequently, AI "is being sold as the cure all," with claims that computers cannot discriminate, he added.
While AI has significant benefits – such as sifting through resumes and helping organizations identify their current employees' best skills – it also has drawbacks, Sonderling noted. In some instances, AI could eliminate some bias, but it could create possible disparate impact far greater than what one individual could do, he explained. AI can be used to intentionally discriminate as well and it creates a "trail," he cautioned.
These drawbacks could be particularly egregious as to workers with disabilities. "We are seeing HR replaced by a chat box, which could prevent employees engaging in the interactive process," Sonderling said. "There are some areas where a human has to be there, especially when it comes to disabilities." If vendors cannot answer basic questions, such as how their products protect against disparate impact, they are going to wind up with some very significant problems, he warned.
THIS COLUMN IS MEANT TO ASSIST IN A GENERAL UNDERSTANDING OF THE CURRENT LAW AND PRACTICE RELATING TO OFCCP. IT IS NOT TO BE REGARDED AS LEGAL ADVICE. COMPANIES OR INDIVIDUALS WITH PARTICULAR QUESTIONS SHOULD SEEK ADVICE OF COUNSEL.
SUBSCRIBE.
Compliance Alerts
Compliance Tips
Week In Review (WIR)
Subscribe to receive alerts, news and updates on all things related to OFCCP compliance as it applies to federal contractors.
OFCCP Compliance Text Alerts
Get OFCCP compliance alerts on your cell phone. Text the word compliance to 55678 and confirm your subscription. Provider message and data rates may apply.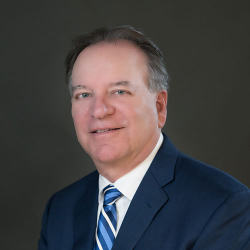 Latest posts by John C. Fox
(see all)