The DE OFCCP Week in Review (WIR) is a simple, fast and direct summary of relevant happenings in the OFCCP regulatory environment, authored by experts John C. Fox, Candee Chambers, and Cynthia L. Hackerott. In today's edition, they discuss:
Monday, August 1, 2022: ODEP Published Notice Seeking Public Comments on Four-Year Study to Support Partnership on Inclusive Apprenticeship
The DOL Office of Disability Employment Policy (ODEP) published a Federal Register Notice (87 FR 47012) seeking public input on its intention to design and conduct a process evaluation of the DOL-funded Partnership on Inclusive Apprenticeship (PIA). The PIA collaborates with employers and apprenticeship intermediaries to design inclusive apprenticeship programs that meet employer talent needs and enable people with disabilities to gain credentials and skills to succeed. It also focuses on engagement and outreach strategies to promote and implement inclusive practices within apprenticeship programs, such as those registered with the DOL Employment and Training Administration's Office of Apprenticeship. These strategies aim to enable individuals with disabilities, including working-age youth and adults ages 16-64, to gain credentials and skills to succeed. The PIA also seeks to ascertain federal and state policy options through such outreach and engagement, which includes several stakeholder engagement and outreach activities.
The goal of ODEP's four-year study is to build an understanding of the experiences, barriers, and successes of the PIA during the implementation of the partnership. The overall study is comprised of several components: (1) a knowledge development phase to understand what is currently known about inclusive apprenticeship programs, review the literature on inclusive apprenticeship, and analyze existing data on inclusive apprenticeship; (2) technical assistance to PIA and its partners to understand and enhance their use of data for process improvement; and (3) a process evaluation of the implementation of PIA.
ODEP seeks public comments on the following three proposed data collection instruments that will be used in the evaluations:
Survey of PIA Apprenticeship Intermediary Organizations (AIOs), partners, and community of practice members. Survey of up to 90 AIOs, partner organizations, and community of practice members to collect information on their role in PIA and their experiences with inclusive apprenticeship programs.
Topic guide for site visit interviews with AIO program staff and partners. Virtual semi-structured interviews with up to 12 program and partner staff for each of the approximately six AIOs partnering under PIA, beginning fall 2021.
Focus group guide for apprentices. Virtual semi-structured focus groups with up to 60 apprentices enrolled in inclusive apprenticeship programs, assuming that all ten invited apprentices at approximately six AIOs partnering under PIA agree to participate, beginning fall 2022.
On June 4, 2021, ODEP published its initial notice in the Federal Register (86 FR 30069) seeking public comments on this study. The 60-day comment period for that notice closed on August 3, 2021.
Written comments on this current Notice are due on or before August 31, 2022.
See our related story from last year: "Apprenticeship for All Podcast Series."
Monday, August 1, 2022: EEOC Announced Public Meeting in Buffalo to Focus On "Racial and Economic Justice"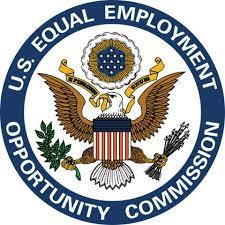 Buffalo, New York's City Hall will be the site of an EEOC meeting on August 22, 2022 – the Commission's first meeting held outside of Washington, D.C. since 2015 – the agency announced. Titled "Advancing Racial and Economic Justice in the Workplace," the meeting will be a "listening session." It will take place in the Common Council Chamber of Buffalo City Hall.
"Wisdom exists in many communities outside of Washington, and Buffalo, like so many American cities, has a history inextricably tied to racial discrimination but also to resilience and civil rights advocacy," said EEOC Chair Charlotte A. Burrows in a press release announcing the meeting. "From its status as a key stop on the Underground Railroad to past redlining and segregation that still affect the city today, Buffalo's experience has much to teach us. Our goal is to determine how the EEOC can best do its part to address systemic discrimination in Buffalo and across the nation, so that all workers have access to equal employment and economic opportunities."
The gathering will be the first in the EEOC's three-part listening series to receive public input regarding priorities and activities that should be included in its Strategic Enforcement Plan (SEP) for the next five years. Every five years the Commission issues a SEP to outline its enforcement and outreach priorities. The agency will hold two additional listening sessions in Washington, D.C. on Tuesday, August 30, and Monday, September 12. After the agency completes the listening session series, it will consider the feedback from these sessions and any written input to develop a proposed SEP that will be approved by a vote of the full Commission. Details on how to attend in person or virtually will be posted on the EEOC's meetings webpage in advance of each listening session.
Tuesday, August 2, 2022: In Webinar Discussing Its Pay Data Study NASEM Expert Panel Noted Flawed Design, Data Problems, and Recommendations
The expert panel behind the National Academies of Sciences, Engineering, and Medicine's (NASEM) report evaluating the quality of the limited run EEO-1 Survey Component 2 data collection for reporting years 2017-2018 hosted a webinar to further discuss its method and conclusions. See last week's WIR: "National Academy of Sciences Released Its Anticipated Pay Data Study; EEOC Commissioners Respond With Notably Different Takes" for details on the report's conclusions. The following are some highlights of the presentation.
The survey design is antiquated and useless for self-assessment
The current EEO-1 Survey design has not been revised since the mid-1960s panelist Don Tomaskovic-Devey a Sociologist with the University of Massachusetts noted. Employers told them that this design is completely useless for self-assessments of pay. "Employers were really clear on that," he said.
The job categories and pay bands are too broad due to this outdated design. The current design "does a better job of describing the U.S. economy in 1965 than it does today," Tomaskovic-Devey observed, adding that it was designed largely for the pre-computer world.
Measurement issues abound
The panel cited several measurement issues of concern, including:
The measure of pay should be total compensation, not taxable compensation.

Box 1 on W-2s does not measure all compensation (Conclusion 3-1)
Note: Parenthetical references are to the Panel's written Report
Pay bands were overly broad (Conclusion 3-2)
Job categories were overly broad and outdated (Conclusion 3-3)
Measures of sex and race/ethnicity did not align with federal best practices and standards, respectively (Conclusion 3-4)
No data were collected for some Protected Groups (Conclusion 3-5)
Data on legitimate causes of pay gaps, such as education and experience, were not collected (Conclusion 3-6)
Firm and establishment identifiers are neither consistent nor unique (Conclusion 4-2
The panel recommended transitioning to individual pay data collection
Transiting to the collection of individual-level pay data would solve many issues, the panel said. Employers already report individual pay data to multiple state and local government agencies. "This is something employers already know how to do and do well," commented Tomaskovic-Devey.
Collecting individual-level pay data would lessen respondent burden while improving data quality, the panelists agreed. Plus, it solves multiple measurement problems (Recommendation 3-7). Moving to individual data will increase precision and reduce costs, Tomaskovic-Devey said. It also solves a lot of the problems with hours. Individualized data will allow a much better adjustment of the raw pay gaps and can include education and experience. "It's a much more flexible way to work with the data in the long run," he observed. The Bureau of Labor Statistics' transition to individual pay data in the Occupational Employment and Wage Statistics may be instructive to the EEOC, the panel advised.
Moreover, business stakeholders said their reporting burden would go down if the EEOC collected individual data, partly due to enhancements in data collection, said Panel Chair William Rodgers III, who is vice president and director of the Institute for Economic Equity at the Federal Reserve Bank of St. Louis. It would allow employers to tell "better stories at lower cost," he noted.
The data are valuable
"The U.S. is a little unusual in not having data like this compared to other countries," Tomaskovic-Devey pointed out. Getting that kind of data will be useful for both the EEOC and employers, said Valerie Rawlston Wilson, director of the Economic Policy Institute's Program on Race, Ethnicity, and the Economy. These data are "essential in plugging that hole in the information infrastructure necessary for [legal] enforcement," she said.
EEOC should look to other agencies for examples of how to move forward
The panelists repeatedly noted their recommendation that the EEOC consult with statistics agencies such as the Census Bureau and the Bureau of Labor Statistics, which are already collecting individual-level data, but doing so without the legally-protected class demographic factors that the EEOC would need.
The study did not squarely address confidentiality concerns, but the panelists noted that there are a number of methods statistical agencies such as the Bureau of Labor Statistics and the Census Bureau use to protect confidential information, and the EEOC should work with those agencies. "Other federal agencies have long since solved this problem," Tomaskovic-Devey said.
University of Maryland Economics Professor Judith K. Hellerstein acknowledged that there may be legal barriers to agencies sharing statistical data and otherwise working together to share information. She also noted that the processing of individual-level data is something the EEOC has not yet done, and it will require more computing power and related resources.
Other notes
Some additional observations of note:
The panelists mentioned several times that further "cleaning of the data" needs to be done.
"We are aware that the EEOC is doing an internal assessment around data modernization," said Tomaskovic-Devey. Therefore, some of the panel's recommendations that "may seem radical" are not actually that extreme.
The panel repeatedly and strongly recommended pre-tests, field testing and stakeholder involvement.
They also noted the report makes clear that the collection is only raw data and that the unadjusted data does not prove any legal violation. This data can only provide initial guidelines as to where there could be discrimination, but it is not evidence of a legal violation.
Wednesday, August 3, 2022: Noting State Law Developments, President Biden Issued Second Post-Dobbs E.O. On "Securing Access to Reproductive and Other Healthcare Services"
President Biden issued his second Executive Order (E.O.) since the U.S. Supreme Court's June ruling in Dobbs v. Jackson Women's Health Organization. The new E.O. covers "Securing Access to Reproductive and Other Healthcare Services." The President signed it during a meeting of the Interagency Task Force on Reproductive Healthcare Access. Biden commissioned the Task Force via E.O. 14076. Issued last month, E.O. 14076, entitled "Protecting Access to Reproductive Healthcare Services" contained specific directives to the Attorney General and the Secretary of Health and Human Services (HHS) and called for consideration of various safety, security, and privacy measures. The Task Force coordinates and drives efforts across the Federal government to meet the President's directives set forth in E.O. 14076.
The new E.O. contains further directives for HHS, largely to address the checkered landscape of variant state laws on abortion and birth control left in the wake of the Dobbs decision in relation to Federal law and policy (see John Fox's bonus blog, "The Three Things Human Resources Professionals Now Need To Do Following The Dobbs Decision (Reversing Roe).
A corresponding White House "Fact Sheet," highlighted the following provisions:
Support Patients Traveling Out of State for Medical Care. The E.O. instructs the HHS Secretary to consider action to advance access to reproductive healthcare services, including through Medicaid for patients who travel out of state for reproductive healthcare services.
Ensure Health Care Providers Comply with Federal Non-Discrimination Law. The Order directs the Secretary of HHS to consider all appropriate actions to ensure health care providers comply with Federal non-discrimination laws so that women receive medically necessary care without delay. These actions could include: providing technical assistance for health care providers which may be confused or unsure of their current obligations; convening providers to convey information on their obligations and the potential consequences of non-compliance; and issuing additional guidance or taking other appropriate action in response to any complaints or reports of non-compliance with federal non-discrimination laws.
Promote Research and Data Collection on Maternal Health Outcomes. To accurately measure the impact that diminishing access to reproductive health care services has on women's health, the E.O. requires the Secretary of HHS to evaluate and improve research, data collection, and data analysis efforts at the National Institutes of Health and the Centers for Disease Control and Prevention on maternal health and other health outcomes.
A day earlier, the Justice Department filed a court action against Idaho, alleging state law violates the Emergency Medical Treatment and Labor Act
"Just yesterday in Idaho, the Justice Department filed a lawsuit to make sure that pregnant women facing serious threats to their health can get the medical care they need in Medicare-funded emergency rooms," President Biden said at the signing. The Department of Justice sued the state of Idaho, seeking a declaratory judgment that Idaho Code Section 18-622 conflicts with, and is preempted by, the federal Emergency Medical Treatment and Labor Act (EMTALA) in situations where an abortion is a necessary stabilizing treatment for an emergency medical condition. In addition, the DOJ requested a court order permanently enjoining the Idaho law to the extent it conflicts with EMTALA.
President Biden urged voter action
At the signing, President Biden explained that the new E.O. was issued "amidst the chaos and uncertainty unleashed by [the Dobbs decision]." The majority opinion in Dobbs pointed out that "'women are not without electoral or political power,'" Biden emphasized. "The Court practically dared the women in this country to go to the ballot box and restore the right to choose that the Court had just ripped away after 50 years," he asserted.
He further commented on the results of a ballot initiative put to Kansas voters the previous day. Kansas voters batted down – 59% to 41% – the state's Legislature's proposed amendment to remove the right to an abortion from the Kansas Constitution. "With a record turnout, voters of Kansas defeated a ballot initiative to remove the right to choose an abortion from the Kansas Constitution," the President noted. Calling the results "decisive," he said "the voters of Kansas sent a powerful signal that this fall, the American people will vote to preserve and protect their right[s] and refuse to let them be ripped away by politicians."
For details on the President's first post-Dobbs E.O. (No 14076), see our story, "President Biden Issued Executive Order On 'Protecting Access to Reproductive Healthcare Services'."
Wednesday, August 3, 2022: HHS Announced Two New Reports on COVID Services & Support and Research Developments
The Department of Health and Human Services (HHS) announced the release of two new Reports on Long COVID detailing services and support for patients and further research developments. President Biden commissioned both reports in his April 5th "Memorandum on Addressing the Long-Term Effects of COVID-⁠19," addressed to the heads of federal executive departments and agencies. HHS posted both reports on the Department's resources page on Long COVID. The resources webpage includes information on coverage of Long COVID as a disability under the ADA.
"The National Research Action Plan on Long COVID" (Research Plan) details advances in current research and charts a course for future study to better understand prevention and treatment of Long COVID. It introduces the first U.S. government-wide national research agenda focused on advancing prevention, diagnosis, treatment, and provision of services and supports for those experiencing long COVID. HHS created the Research Plan in coordination with 14 government departments and agencies.
"The Services and Supports for Longer-Term Impacts of COVID-19 Report" (Services Report) highlights resources for health care workers, and those affected by broader effects of COVID-19, including not only Long COVID but also effects on mental health and substance use, and loss of caregivers and loved ones. It outlines federal services available to the public to address longer-term effects of COVID-19, including Long COVID and related conditions. "Additional materials are coming soon to make these services easier to locate, navigate, and share with others," the HHS Covid resources webpage states.
The day after HHS announced the reports, EEOC Vice Chair Jocelyn Samuels tweeted a link to the resources webpage. "Federal agencies, including EEOC, have issued a comprehensive report on the services available to individuals with #LongCOVID – including information on coverage as a disability under the ADA. It promises to be a great resource!" she enthused in the tweet. In addition, the DOL Office of Disability Employment Policy (ODEP) highlighted the resources page and the Reports in its weekly newsletter of August 5th.
See also, WIR: "USDOL Agencies Announced They Are Seeking Comments From Employers Regarding Long-COVID Workplace Challenges."
Friday, August 5, 2022: Economy Added 528,000 Jobs in July, Unemployment Rate Dropped to Pre-Pandemic Level of 3.5%
The U.S. economy added 528,000 nonfarm payroll jobs in the month of July, and the unemployment rate ticked down slightly to 3.5 percent from last month's 3.6 percent, the U.S. Bureau of Labor Statistics stated in its July monthly jobs report. The number of unemployed workers went down to 5.7 million. These numbers have returned to their levels of February 2020, prior to the COVID-19 pandemic, the BLS pointed out.
Among the major worker groups, the unemployment rates for adult women (3.1 percent) and Whites (3.1 percent) declined in July. The jobless rates for adult men (3.2 percent), teenagers (11.5 percent), Blacks (6.0 percent), Asians (2.6 percent), and Hispanics (3.9 percent) showed little change over the month.
The number of long-term unemployed (those jobless for 27 weeks or more) decreased by 269,000 in July to 1.1 million. This measure has also returned to its February 2020 level. Of the total unemployed in July, the long-term unemployed accounted for 18.9 percent.
The labor force participation rate, at 62.1 percent, and the employment-population ratio, at 60.0 percent, were little changed over the month. Both measures remained below their February 2020 values (63.4 percent and 61.2 percent, respectively).
On Twitter, Chief Economist Joelle Gamble pointed out that the unemployment rate gaps by race have shrunk faster in this recovery than in prior ones. She also noted that "[a]lmost 100k jobs (+96k) were added in leisure and hospitality in July. (Average gains in Q2 were 67k) [Although] the sector is still below the pre-pandemic level, […] the gains in other sectors have helped the economy exceed pre-pandemic nonfarm employment."
The Employment Situation – July 2022

Unemployment Rate
May 2022
June 2022
July 2022
Feb 2020
Pre-Pandemic
National
(Seasonally adjusted)
3.6%
3.6%
3.5%
3.5%

3.2%

6.2%

2.4%

4.3%

3.4%

3.4%

3.3%

5.8%

3.0%

4.3%

3.3%

3.3%

3.1%

6.0%

2.6%

3.9%

3.2%

3.1%

3.0%

6.0%

2.5%

4.4%

3.2%

3.1%

Veteran
(Not seasonally adjusted)
2.7%
2.7%
2.7%
3.7%
Individuals with Disabilities
(Not seasonally adjusted)
7.1%
8.2%
7.8%
7.8%

See Also:

Looking Ahead:
Upcoming Date Reminders
Friday, August 12, 2022: Deadline for DEAMcon23 Speaking Proposals. Submit your proposal here: https://deamcon.org/call-for-presenters/
Tuesday, August 16, 2022: DE Webinar on Vocational Rehabilitation: Your Untapped Resource for Diversity & Inclusion
September 30, 2022: 2022 VETS-4212 filing deadline. The reporting cycle began on August 1, 2022:  https://www.dol.gov/agencies/vets/programs/vets4212
THIS COLUMN IS MEANT TO ASSIST IN A GENERAL UNDERSTANDING OF THE CURRENT LAW AND PRACTICE RELATING TO OFCCP. IT IS NOT TO BE REGARDED AS LEGAL ADVICE. COMPANIES OR INDIVIDUALS WITH PARTICULAR QUESTIONS SHOULD SEEK ADVICE OF COUNSEL.
SUBSCRIBE.
Compliance Alerts
Compliance Tips
Week In Review (WIR)
Subscribe to receive alerts, news and updates on all things related to OFCCP compliance as it applies to federal contractors.
OFCCP Compliance Text Alerts
Get OFCCP compliance alerts on your cell phone. Text the word compliance to 55678 and confirm your subscription. Provider message and data rates may apply.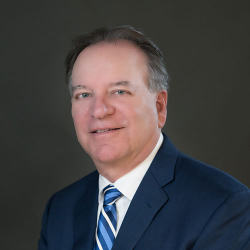 Latest posts by John C. Fox
(see all)