The DE OFCCP Week in Review (WIR) is a simple, fast and direct summary of relevant happenings in the OFCCP regulatory environment, authored by experts John C. Fox, Candee Chambers and Cynthia L. Hackerott. In today's edition, they discuss:
Monday, October 17, 2022: "End Human Trafficking in Government Contracts Act" Enacted Now Requiring Debarment and Suspension Referrals
Human Trafficking Tragically Still a Problem at Some Federal Contractor Companies
Any federal agency receiving a substantiated claim that a federal grant or contract recipient is engaging in human trafficking must now refer the matter to the agency's suspension and debarment official. This action follows enactment of a new bi-partisan statute spear-headed by Republicans entitled the "End Human Trafficking in Government Contracts Act of 2022."
Previously, such a referral was optional under the existing anti-trafficking federal law. The head of the contracting agency may then exercise authority to impose various sanctions, including terminating the contract. The new statute does not prescribe the circumstances under which a debarment contracting official in the federal agencies must or may debar or suspend a federal contractor for engaging in human trafficking. Existing federal law currently prescribes only some very general and highly discretionary factors federal contracting agencies may consider to determine how to proceed, as noted below.
Prior to President Biden signing the measure into law, the Senate passed the bill by Unanimous Consent in July and the House passed it (423–0) in September. The legislation amended Section 1704(c)(1) of the National Defense Authorization Act for Fiscal Year 2013 (FY 2013 NDAA) to add the new requirements. The new law also requires the Director of the White House Office of Management and Budget (OMB) – within 90 days of enactment – to report on the implementation of the various remedial actions agencies may implement pursuant to the FY 2013 NDAA listed at 22 U.S.C. 7104b(c)(1)).
Related Reports
In a February 2022 report on the bill, the Congressional Budget Office (CBO) estimated that the cost of meeting its reporting requirements would be less than $500,000 over the 2022-2027 period. The legislation's provisions would not significantly increase federal agencies' administrative costs, according to the CBO, because they were already subject to laws, orders, and directives aimed at preventing human trafficking.
The U.S. Government Accountability Office (GAO) reported in August 2021 that "[the Department of Defense] Should Address Weaknesses in Oversight of Contractors and Reporting of Investigations [of Human Trafficking] Related to Contracts." Last month, the GAO issued another report concluding that although federal agencies implement a range of efforts to combat international human trafficking, various enforcement gaps, such as unclear roles and weaknesses in monitoring, could impede these efforts.
Human Trafficking Tragically Still a Problem in Some Overseas Federal Contracts
Earlier this year, a joint press release from the bill's sponsor Senator James Lankford (R-OK) and cosponsor Senator Joni Ernst (R-IA) pointed out that annual Defense Department Inspector General reports also "show that human trafficking tragically still exists in overseas government contracts."
"A majority of contracting officers are aware of the need for contracts greater than $550,000 to have a compliance plan that ensures they are not participating in human trafficking, and a majority of contracts have that clause, though not all," the Senators noted in the press release.
Monday, October 17, 2022: OMB Temporarily Withheld Approval of Proposed Changes to Union "Persuader Reports" "Outing" Federal Contractors Pending Review of Public Comments
In an example of how public comments might impact agency Rulemaking, the White House Office of Budget and Management (OMB) has withheld approval – pending the agency's assessment of public feedback – of the U.S. Department of Labor's Office of Labor-Management Standards' (OLMS) proposed changes to amend the current Form LM-10 (union "persuader reports"). The proposed revisions would add requirements for reporting employers to identify themselves as federal contractors. "Prior to publication of the final rule, the agency should provide to OMB a summary of all comments received on the proposed information collection and identify any changes made in response to these comments," OMB stated in its Notice of Action.
How We Got Here
As we reported last month, OLMS proposed amending Form LM-10 to add a checkbox to Item 12 requiring employers obligated to file the Report to identify (a) whether they are federal contractors or subcontractors, (b) the filer's Unique Entity Identifier, and (c) the federal contracting agency or agencies with which the filer has contracts/covered subcontracts. The proposed revision would not change which companies must file LM-10 forms or when or how often they must file. The 30-day comment period for this proposal closed on October 13, 2022. OMB received only 21 comments on it.
Wednesday, October 19, 2022: Biden Administration On The Horns of Another Vaccination Mandate Dilemma: While the Legal "Cuffs Are Now Off" Allowing Reinstatement of the President's COVID-19 Vaccine Mandate for Federal Contractors, The President is Now Slow Walking The Reinstatement of His Mandate
The Office of Management and Budget (OMB)—the administrative arm of the White House regulating the federal Executive Branch agencies for The President–and the Safer Federal Workforce Task Force ("SFWTF") initially announced on Friday, October 14th that they intended to soon issue guidance related to COVID-19 safety protocols for covered contractor and subcontractor work locations. The agencies then updated that October 14th guidance on October 19th. Significantly, both guidances also instruct the federal Executive Branch agencies, in no uncertain terms, to NOT impose vaccination mandates at this time pending …. pending what?…further announcements from OMB.
EDITOR'S NOTE: Last week's pause in the renewed imposition of a federal contractor vaccination mandate, now ripe and ready to be implemented (as of last Tuesday, October 18th, 2022) to federal contractors in 28 states (and the populated federal territories), and not on covered federal contractors in 22 other states (15+7: see below) where injunctions still enjoin the President's vaccination mandate, is clearly designed to in fact allow an embattled President to:
(a) get past the mid-term elections in progress now and ending in 17 days;
and
(b) to buy time to see if the COVID-19 pandemic can wind down further to avoid the imposition of yet another highly unpopular vaccination mandate at a time the President has declared the COVID-19 pandemic to be over. Remember, it has been almost two full months since the United States Court of Appeals for the 11th Circuit (Atlanta) issued its August 26, 2022, decision (see below) lifting the nationwide ban on the vaccination mandate President Biden had ordered federal contractors to implement over a year ago (on September 9, 2021). The nationwide injunction was set to formally end on Tuesday of last week: October 18, 2022…hence the timing of the guidances on Oct 14 and Oct 19.
That October 19th guidance is now contained and reflected in the updated October 14th guidance at the same URL link. (OMB/SFWTF merely (helpfully) edited on top of their October 14th guidance. Accordingly, you may see both the original Oct 14th guidance and the Oct 19th update on the same page). The updated guidance documents came on the heels of the Eleventh Circuit Court of Appeals' August 26th decision to narrow a previously issued nationwide injunction against the Biden Administration's COVID-19 vaccination requirement for federal contractor and subcontractor workforces (that we previously discussed here). As such, federal contractors and subcontractors NOT in one of the 22 states subject to injunction (listed below) should anticipate having to update COVID-19 vaccination policies for their employees at some point in the future…depending on politics and the future course of the continued spread, or not, of the COVID-19 virus.
How We Got Here
President Biden instructed federal executive agencies and departments (via Executive Order 14042) on October 9, 2021, to include a clause in federal contracts requiring contractors and subcontractors to comply with guidelines from the SFWTF related to protection against the COVID-19 virus. These guidelines required that all covered contractor employees had to be fully vaccinated for COVID-19, imposed masking and physical distancing requirements in covered workplaces and required designation of COVID-19 safety coordinator(s) at covered workplaces.
A litany of litigation soon followed. Federal contractors, including many states that had signed federal contracts (typically via state institutions of higher learning and/or state utility companies), filed Complaints in the federal courts. Those Complaints resulted in injunctions halting the enforcement of the SFWTF guideline in several jurisdictions, including 15 states which had brought the litigation (Alaska, Arizona, Arkansas, Florida, Iowa, Kentucky, Missouri, Montana, Nebraska, New Hampshire, North Dakota, Ohio, South Dakota, Tennessee, and Wyoming). Additionally, a lawsuit seven other states brought (Alabama, Georgia, Idaho, Kansas, South Carolina, Utah, and West Virginia) before the U.S. District Court for the Southern District of Georgia, resulted in the issuance of an (ironically dated) December 7th, 2021 nationwide injunction as to the Biden vaccine requirement. We discussed that case decision and its implication here and here.
In response to the nationwide injunction, the SFWTF soon thereafter issued guidance indicating the federal government would take no action to enforce any of the implementing requirements of Executive Order 14042 in light of the nationwide injunction of the vaccine mandate. We reported that guidance in our December 13, 2021 WIR. However, once the Eleventh Circuit Court of Appeals held that a nationwide injunction was overly broad and restricted the injunction from the Southern District of Georgia to the seven states and the Associated Builders and Contractors who brought suit as plaintiffs, the Biden Administration was "greenlighted" to reinstate its COVID-19 vaccination mandate imposed on federal contractors in selected states after the federal courts formally lifted the nationwide injunction effective last Tuesday on October 18, 2022.
With the OMB and SFWTF's notice last week, that time has now come. First, the Administration will provide guidance to federal agencies related to what injunctions remain in place and how the agencies should comply with the current legal landscape. OMB has promised guidance that will include instructions to federal agencies as to whether they may begin inserting appropriate clauses into applicable federal contracts to apply to federal contractors.
Second, the Biden Administration (through the OMB and SFWTF) indicated it intended to update its guidance related to the enforcement of Executive Order 14042. This update will include a timeline for covered contractors and subcontractors to implement compliance with any new safety protocols that may issue. It is unclear at this point what updated protocols the guidance may require, given the changing breadth of the COVID-19 pandemic and more recent scientific studies related to what works best to combat the spread of the COVID-19 virus.
Finally, the Administration instructed the OMB to ensure any new guidance promotes "economy and efficiency in Federal contracting" so that agencies can provide written notice to contractors regarding the timing and enforcement of Executive Order 14042. Readers may recall that the authority to ensure "economy and efficiency in Federal contracting" under the Federal Procurement Act was the basis by which the Biden Administration justified imposing a federal contractor vaccine mandate (and which argument the courts imposing injunctions uniformly rejected as insufficient authority). This final step is clearly an attempt by the Administration to better shield any future guidance from potential judicial obstruction.
What Should Federal Contractors Do Now?
Contractors need to start preparations now to comply unless you want to "roll-the-dice" and hope that politics and the future course of the improving COVID-19 sickness and death rates will operate to stop implementation of the President's federal contractor COVID-19 vaccination mandate. It might be well to "dust off," review, and reacquaint yourself with any prior policies your company may have enacted during prior lockdowns so you know what vaccination and mask policies were or are currently in place. Remembering where you have been may better allow your company to pivot to whatever the new guidance may require. Those contractors and subcontractors concerned that any future guidelines may be overreaching should also begin to now undertake efforts to lobby the Administration as to appropriate limitations on its future promised guidance. Arguments related to the consequences of overly burdensome limitations on an economy nearing recession may prove persuasive to an Administration already bloodied by the vaccination controversy.
Wednesday, October 19, 2022: US EEOC Released, Then Immediately Revised, Updated Employee Rights Poster
The U.S. Equal Employment Opportunity Commission (EEOC) first announced the updated poster in a press release on Wednesday. However, the initial version of the update was removed later that day and replaced with an edited version the following day. The webpage containing the poster now includes a cautionary note that employers should only use the version marked "(Revised 10/20/2022)" going forward. It is available in English and Spanish and will be available in additional languages at a later date, the Commission stated. The poster was last revised in November 2009.
The laws the EEOC enforces require an employer to post a notice describing the federal equal employment opportunity laws. Moreover, the Americans with Disabilities Act requires that employers post this notice in a location that is accessible to applicants and employees with disabilities that limit mobility. As we reported in February, "A Missing EEO is the Law Notice Will Now Cost An Employer $610 Per Violation."
What Are the Changes?
In addition to the EEOC-enforced posting requirements, OFCCP regulations require that covered federal contractors post a notice of the laws OFCCP enforces. The newly updated EEOC poster includes the OFCCP Pay Transparency Nondiscrimination Provision, which was previously in a separate, supplemental document (issued in September 2015). As of the WIR deadline, the U.S. Department of Labor/OFCCP has not posted the updated poster on its website.
Perhaps the most notable change in the updated version is the title, which is now "Know Your Rights: Workplace Discrimination Is Illegal." Previously, the poster title was "Equal Employment Opportunity Is the Law." Other changes in the updated poster include: (1) revised language and formatting; notice that harassment is a prohibited form of unlawful discrimination; (2) clarification that sex discrimination includes discrimination based on pregnancy and related conditions, sexual orientation, or gender identity; and (3) a QR code for fast digital access to the how to file a charge webpage.
Wednesday, October 19, 2022: I-9 Form Flexibility Extended, Yet Again…This Time to July 31, 2023
Because of ongoing precautions related to COVID-19, the U.S. Department of Homeland Security (DHS) and its Immigration and Customs Enforcement (ICE) agency announced another extension of their flexibility for employer compliance as to certain physical presence requirements for the documents the Form I-9, Employment Eligibility Verification otherwise requires. DHS and ICE once again extended their initial March 2020 guidance (updated at the end of March 2021) until July 31, 2023. DHS'/ICE's prior flexibility was otherwise set to expire on October 31, 2022. This announcement means that ICE will continue to exercise its prosecutorial discretion to not require employers with employees taking COVID-19 physical proximity precautions to review a new hire's identity and employment authorization documents in the employee's physical presence.
ICE first announced this latest extension on its website on October 11, and the E-Verify program posted a corresponding notice on its website on October 19. The E-Verify announcement instructs employers to see the original ICE news release from March 20, 2020, for more information on how to obtain, remotely inspect, and retain copies of the identity and employment eligibility documents to complete Section 2 of Form I‑9. Employers should also consult ICE's guidance for clarification on this provision. Moreover, E‑Verify participants who meet the criteria and choose the remote inspection option should continue to follow current guidance and create cases for their new hires within three business days from the date of hire.
"Employers are encouraged to begin, at their discretion, the in-person verification of identity and employment eligibility documentation for employees who were hired on or after March 20, 2020, and who presented such documents for remote inspection in reliance on the flexibilities first announced in March 2020," the E-Verify announcement further states.
For a detailed discussion of "How We Got Here," including links to our multiple previous stories, see our recent, related story, "USDHS ICE Issued A Proposal to Later (Perhaps?) Create Proposed Permanent Remote Form I-9 Documentation Procedures."
Thursday, October 20, 2022: NLRB General Counsel Pushed Interim Settlements of ULP Claims, Instead of 10(j) Injunctions, While Underlying Case Is Pending
The U.S. National Labor Relations Board (NLRB) General Counsel (GC) Jennifer Abruzzo issued a memorandum to NLRB field offices directing NLRB staff attorneys to pursue interim settlements of the injunctive aspects of unfair labor practice claims in lieu of federal court orders when efforts to settle the entire underlying administrative case are unsuccessful. The policy is intended to "better focus [agency] resources," according to a Board press release.
Section 10(j) of the National Labor Relations Act (NLRA) authorizes the NLRB to seek temporary injunctions against employers and unions in federal district courts to remedy unfair labor practice claims while the merits of the underlying case continue to be litigated before administrative law judges and the Board. These temporary (interim) injunctions secured during the pendency of the underlying claims while awaiting final adjudication and resolution of the matter are intended to protect employee rights in the interim before final resolution. Many NLRB prosecutions drag on for years during their often-lengthy journey through the administrative adjudication process.
"[] Regions should routinely attempt to obtain full interim relief by the charged party's written agreement to resolve the Section 10(j) portion of the case, if the parties cannot agree to an overall settlement of the matter, and then continue to litigate the underlying administrative case," the memo states. Under the new policy, charged parties will be permitted an opportunity to voluntarily agree to an interim agreement that includes remedies, such as reinstating complainants or agreeing to bargain, pending the final resolution of the administrative case by the Board."
The Abruzzo memo to field staff continued with these specific instructions: "If the parties do not settle on interim relief, if it would be futile to seek such a settlement, or if a party agrees to such a settlement but violates its terms, the Region may take all appropriate actions, including seeking authorization to petition for injunctive relief in federal district court. In those instances, the NLRB instructs the Regions and the Injunction Litigation Branch to use streamlined 10(j) authorization procedures to facilitate more efficient processing and a more effective process to obtain relief as quickly as possible.
"Seeking interim settlements by the charged parties of the Section 10(j) portion of the case should result in remedies being obtained more quickly, thus making the interim relief more effective," GC Abruzzo reasoned in the one-and-a-half-page memo.
In February, we reported how GC Abruzzo launched an initiative to seek injunctions under Section 10(j) in some instances where employees have been subject to threats or other coercive conduct during a union organizing campaign.

In Brief
Thursday, October 20, 2022: OFCCP Announced November 17 Webinar on FAAP Overview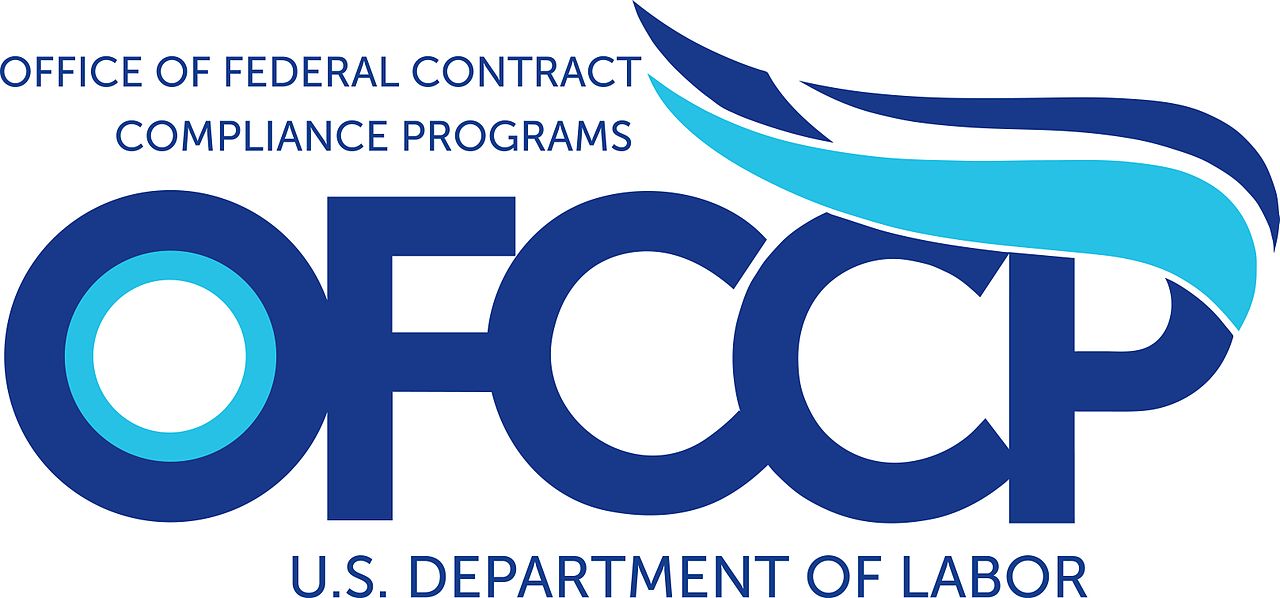 OFCCP sent an email to stakeholders announcing a November 17, 2022 webinar to provide an overview of Functional Affirmative Action Programs (FAAP), convey recent changes to its FAAP Directive, and answer program-related questions. Attendees may submit questions in advance using the registration link by November 5, 2022, the agency said. Our story on the most recent revisions to the Directive is here.

Looking Ahead: 
Upcoming Date Reminders
Tuesday, October 25, 2022 (3:00 PM Eastern Time): DE Webinar – "Inclusive & Accessible Recruitment: 3 Steps to Secure Leadership Buy-in"
Tuesday, November 1, 2022: Deadline to submit comments on US General Services Administration's future rulemaking regarding union solicitations of federal contractor employees in GSA-controlled buildings – https://www.regulations.gov/docket/GSA-FMR-2022-0011
Thursday, November 3, 2022 (2:00 – 2:30 PM Eastern Time): DE Webinar – "Veteran Recruitment: Evolving Into a Veteran-Friendly Employer Brand"
Thursday, November 10, 2022: (2:00 – 3:00 PM Eastern Time): DE Webinar – "How to Attract, Evaluate, Onboard and Retain Veteran Talent"
Thursday, November 17, 2022: (1:00 PM Eastern Time): OFCCP Webinar – "FAAP Directive 2013-01, Revision 3"
Friday, November 25, 2022: US DOL Final Rule rescinding Industry-Recognized Apprenticeship Programs and shifting department resources to Registered Apprenticeship Programs takes effect – http://www.federalregister.gov/d/2022-20560
Monday, November 28, 2022: Comments due on USDOL WHD proposed rule on "Employee or Independent Contractor Classification Under the Fair Labor Standards Act" – https://www.regulations.gov/docket/WHD-2022-0003
Wednesday, November 30, 2022: (2:00 – 3:00 PM Eastern Time): DE Webinar – "Who Has the Right to Talk? Discussing the Laws Promoting Employee Rights to Pay Transparency"
Wednesday, December 7, 2022: Deadline to submit initial comments on NLRB's proposed Rule to Determine Joint Employer Status (previous November 7 deadline extended) – https://www.regulations.gov/docket/NLRB-2022-0001
Wednesday, December 21, 2022: Deadline to submit reply comments in response to initial comments on NLRB's NPRM to Determine Joint Employer Status (previous November 21 deadline extended) https://www.regulations.gov/docket/NLRB-2022-0001
Sunday, January 1, 2023: The minimum wage for federal contracts covered by Executive Order 13658 ("Establishing a Minimum Wage for Contractors") (contracts entered into, renewed, or extended prior to January 30, 2022), will increase to $12.15 per hour, and the minimum cash wage for tipped employees increases to $8.50 per hour – https://www.federalregister.gov/documents/2022/09/30/2022-20905/minimum-wage-for-federal-contracts-covered-by-executive-order-13658-notice-of-rate-change-in-effect
Sunday, January 1, 2023: The minimum wage for federal contractors covered by Executive Order 14026 ("Increasing the Minimum Wage for Federal Contractors") (contracts entered into on or after January 30, 2022, or that are renewed or extended on or after January 30, 2022), will increase to $16.20 per hour, and the minimum cash wage for tipped employees increases to $13.75 per hour – https://www.federalregister.gov/documents/2022/09/30/2022-20906/minimum-wage-for-federal-contracts-covered-by-executive-order-14026-notice-of-rate-change-in-effect
Wednesday, April 12 – Friday, April 14, 2023: DEAMcon23 Chicago (Registrations open now; Agenda coming next week!)
THIS COLUMN IS MEANT TO ASSIST IN A GENERAL UNDERSTANDING OF THE CURRENT LAW AND PRACTICE RELATING TO OFCCP. IT IS NOT TO BE REGARDED AS LEGAL ADVICE. COMPANIES OR INDIVIDUALS WITH PARTICULAR QUESTIONS SHOULD SEEK ADVICE OF COUNSEL.
SUBSCRIBE.
Compliance Alerts
Compliance Tips
Week In Review (WIR)
Subscribe to receive alerts, news and updates on all things related to OFCCP compliance as it applies to federal contractors.
OFCCP Compliance Text Alerts
Get OFCCP compliance alerts on your cell phone. Text the word compliance to 55678 and confirm your subscription. Provider message and data rates may apply.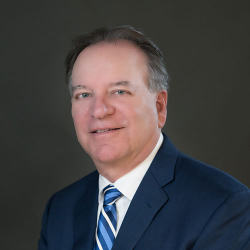 Latest posts by John C. Fox
(see all)