This is the third blog post in a 4-part series (read part 1 and part 2) highlighting how Hillary Clinton and Donald Trump think about Affirmative Action and Non-Discrimination.
Business Leaders and Affirmative Action: While almost everyone I speak to about the issue is not only surprised, but very surprised, to hear that Donald Trump is a strong supporter of Affirmative Action and gay rights, I was not surprised. However, I was not sure until I undertook a more careful investigation. Nonetheless, my investigation bore out my gut hunch that he was a supporter of Affirmative Acton, and may well even favor outright preferences (as many senior business leaders do: I routinely hear CEOs tell me that they view HR staffing as just another business challenge. "John," they say, "we have to produce X many widgets per day, so why can't we have X% Black employees, and Y% Hispanics, and 43% of our customers are women so why can't we have, let's say 50% of the actors in our commercials be women, and if I can't hire Mexican nationals to run our Mexico operations and hire Japanese nationals to run our holdings in Japan, how are we ever going to compete in those markets?"). My experience has been now for over 30 years that business leaders, especially those in consumer businesses, strongly support Affirmative Action. In 1986, in fact, the National Association of Manufactures (NAM) -one of the country's two leading trade associations for business interests -reached out to me to file an Amicus Curiae brief in the SCOTUS when a case came along out of New York City which had confused "hard-on-the dock" employment "quotas" with employment "goals." (An Amicus Curiae brief, or a "Friend of the Court" brief translated literally from Latin, is one filed by a NON-party to the case before a court. The Friend of the Court must request permission to be heard and seeks to advance the friend's interests by allowing the court to hear its point of view as the court deliberates concerning a major issue which could have ramifications beyond the parties before the court and could affect the rights or interests of uninvolved third parties). The NAM wanted me to help the SCOTUS sort out the difference between OFCCP "goals" and court-ordered remedial quotas based on race. Thankfully, Justice Sandra Day O'Connor read the brief and realized the significance for federal contractors if the SCOTUS were to strike down as unlawful what the lower courts and the parties had called "goals" even though the so-called "goals" were in fact hiring "quotas" for Black sheet metal workers (an all-white union had kept out of the union). The NAM was much relieved that Justice O'Connor differentiated "goals" from unlawful "quotas" and probably saved the OFCCP "goals" program from extinction in the late1980s.
I recall, too, as though it were yesterday, that U.S. Secretary of Labor Raymond J. Donovan instructed me as the the 29 year-old lawyer and Executive Assistant to the Director at OFCCP (the Deputy Director in today's language) to resist the then U.S. Attorney General's attempts to shut down OFCCP in 1982. Secretary Donovan was always succinct as the former CEO of the second largest construction company in the United States saying that his position on Affirmative Action was: "We're for it." Before becoming the U.S. Secretary of Labor, Secretary Donovan was the owner of Schiavone Construction Company in NYC. A self-made man, Secretary Donovan was the wealthiest person to ever hold a cabinet post in the history of our Republic.
Secretary Donavan often liked to tell stories about his support for Affirmative Action obtained from running his large company where he could see that monitories and women performed as well as non-minorities and men. His favorite story was being 400 feet underground beneath Manhattan one morning with his senior managers inspecting their work to dig large new sewer and water tunnels out of the granite beneath NYC. The group came upon a large cavity in the floor of a tunnel they were inspecting. The cavity was covered by a large thick steel plate which they raised up with a pulley and chains to reveal a room-sized cut out below them about 20 feet deep. In the dim light of the tunnel, they could make out the image and hear an employee on the floor of the cavity "manning" a large (he thought likely a 40 pound) jack-hammer with a steady small stream of water running along the floor of the tunnel and collecting in the cavity and unable to exit until the employee could chip out some granite rocks blocking a drainage canal out of the cavity. Then CEO Donovan yelled done to the employee until the employee finally responded in the din, stopped the hammer, yelled that the work was almost done and looked up from beneath a rain slicker and protective gear to reveal the face and voice of a woman. Dumbfounded, Secretary Donavan told me it was at that moment he became a convert to Affirmative Action. He figured if a woman could do that difficult job, a woman could do any job in America.
So, it should be of great solace to the Affirmative Action community that regardless whether Hillary or Donald wins the Presidency on November 8, it appears that Affirmative Action will also again win and remain alive and well on November 8, 2016.

And, as anyone who has ever visited New York City knows, it is among the most, if not the most, diverse big city in the world. And, Mr. Trump is from New York City and has long had Puerto Rican, Hispanic, Black, Asian, White, male and female customers and patrons in his hotels, office buildings, condominium towers, casinos, golf courses and resorts. So, I was not at all surprised to discover Mr. Trump stood squarely in favor of Affirmative Action as a businessman who has seen minorities and women in action in his companies…just like his fellow New Yorker Ray Donovan.
So it should be of great solace to the Affirmative Action community that regardless whether Hillary or Donald wins the Presidency on November 8, it appears that Affirmative Action will also again win and remain alive and well on November 8, 2016.
This is quite ironic since many people in the Affirmative Action community were very concerned and scared eight years ago about what would happen to OFCCP if Barack Obama were to win the White House. (Probably a dozen or more AAP vendors contacted me to discuss whether to sell their businesses ahead of the election, whether to quit hiring staff or whether or not to extend their office leases expiring in the months before the 2008 Presidential election). Many people were also concerned that candidate Obama might pull a "Nixon goes to China" surprise and shut down Affirmative Action because a Black man could. This concern was then particularly acute following SCOTUS Justice O'Connor's majority decision in Grutter v. Bollinger suggesting that Affirmative Action would be unnecessary and end in 25 more years:
"It has been 25 years since Justice Powell first approved the use of race [in the Bakke case] to further an interest in student body diversity in the context of public higher education. Since that time, the number of minority applicants with high grades and test scores has indeed increased. See Tr. of Oral Arg. 43. We expect that 25 years from now, the use of racial preferences will no longer be necessary to further the interest approved today."
Source: 539 US 306, 343 (2003).
Do the math. By Justice O'Connor's calculation, 2003 + 25= 2028, or 12 years from now.
As the Affirmative Action community now knows, President Obama came out as a very strong supporter of Affirmative Action, took us back to the original definition of Affirmative Action (centering on "Outreach and Recruitment") and made OFCCP once again relevant in the galaxy of federal investigative agencies.
THIS COLUMN IS MEANT TO ASSIST IN A GENERAL UNDERSTANDING OF THE CURRENT LAW AND PRACTICE RELATING TO OFCCP. IT IS NOT TO BE REGARDED AS LEGAL ADVICE. COMPANIES OR INDIVIDUALS WITH PARTICULAR QUESTIONS SHOULD SEEK ADVICE OF COUNSEL.
Reminder: If you have specific OFCCP compliance questions and/or concerns or wish to offer suggestions about future topics for the OFCCP Week In Review, please contact your membership representative at 866-268-6206 (for DirectEmployers Association Members), or email Candee at candee@directemployers.org with your ideas.
Receive OFCCP compliance alerts and updates right on your phone! Text the word compliance from your mobile phone to 55678 (all applicable charges and fees set by your cell phone carrier will apply).
Don't miss Candee and John present at the DirectEmployers 2016 Annual Meeting & Conference (DEAM16), May 18-20. Agenda and registration are available on the
DEAM16 website
.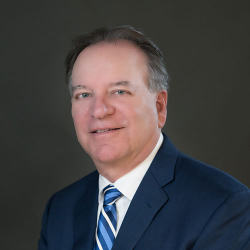 Latest posts by John C. Fox
(see all)