It is a classic Administrative Law law-school Final Examination question requiring the weighing and balancing of important competing public policies, most likely destined for the U.S. Supreme Court. Here is how both parties framed the legal questions before the District Court in Complaints both parties filed in Raleigh on Monday May 9:
State of North Carolina (as taken from its Complaint seeking a declaration of rights ("Declaratory Judgment") preemptively filed before the United States filed its Complaint):
The Governor of North Carolina (Patrick L. McCrory) and the Secretary of the North Carolina Department of Public Safety (Frank Perry) "seek declaratory and injunctive relief against the United States of America…Loretta Lynch, in her official capacity as United States Attorney General, and Vanita Gupta, in her official capacity as Principal Deputy Assistant Attorney General (for Civil Rights), for their radical reinterpretation of Title VII of the Civil Rights Act of 1964 which would prevent plaintiffs (State of North Carolina) from protecting the bodily privacy rights of state employees while accommodating the needs of transgendered state employees."
United States of America: "The United States files this complaint challenging a provision of North Carolina law requiring public agencies to deny transgender persons access to multiple-occupancy bathrooms and changing facilities consistent with their gender identity."
BACKGROUND NOTE: North Carolina's transgender bathroom bill (known as H.B. 2 – standing for House Bill 2, as unanimously passed by the North Carolina Senate and signed by the Governor and legally effective on March 23, 2016) mandates that all:
"[p]ublic agencies…require multiple bathrooms or changing facilities…be designated for and only used by individual based on their biological sex."
SPOILER ALERT: "Private" employers and federal and state contractors in North Carolina are NOT affected or limited by H.B. 2. (while not directly affected by H.B. 2, private employers subject to Title VII and federal contractors subject to Executive Order 11246 will want to follow this litigation (not the H. B. 2 law) closely since any resulting case decision will be a major influence to define your rights and obligations under Title VII (and by implication, pursuant to EO 11246).  Rather, H.B. 2 already affects directly state agencies in North Carolina (and lesser public entities: counties, cities, towns, etc.), including those state agencies which are federal contractors (perhaps state universities, hospitals, and utilities).
Both Complaints are crisply written by obviously very skilled lawyers and drafted for national press and public consumption with the clear awareness that the eyes of the nation are on this litigation. The Complaint of the United States also foreshadows that the federal government intends to put on expert witnesses at trial to describe for the American people the current state of understanding of the biological, cultural, sociological and medical knowledge concerning transgendered individuals. The USDOL needs to do so, it feels, to effectively relate the concept of "Gender Identity" to prohibited and unlawful discrimination based on "Sex" as that term is used in three different civil rights statutes the United States alleges North Carolina violated:
– Title VII of the 1964 Civil Rights Act [the U.S. Department of Justice enforces Title VII against state employers; not the EEOC];
– Title IX of the 1964 Civil Rights Act [which prohibits discrimination on the basis of "sex" in education programs]; and
– the Violence Against Women Reauthorization Act of 2013 (42 USC Section 13925(b)(13)) [which assertedly makes both sex and gender identity unlawful discrimination in federally funded programs [i.e. "Federal Financial Assistance," or "grants"].
The US claims these three statutes BOTH (a) make "gender identity" discrimination unlawful, AND (b) thus mandate that transgender individuals be allowed to use the bathroom of their "gender identity" even if that identity is different from the biological sex stated on their birth certificate. North Carolina's concern is that once some transgender biological males are allowed to legally enter a female multi-use bathroom and observe young girls and women in various stages of undress, it becomes difficult to monitor and supervise which biological males may enter, including males who may now enter (unrelated to transgendered individuals) for improper and deviant purposes. (North Carolina law permits those born in the state to change the sex markers on their birth certificates upon proof of certain surgeries, such as "sex reassignment surgery.") Thus, the issue of concern to transgender individuals are those in transition and those (large numbers of) transgender individuals who do not wish to undergo sex reassignment surgery.
IMPORTANT NOTE: The parties in the North Carolina litigations are playing strategic "chess" to position their competing arguments. In a brilliant legal move, little reported, Governor McCrory on April 12, 2016 issued–in his capacity as the chief executive of the state government agencies of North Carolina–  Executive Order 93 "To Protect Privacy and Equality" ("EO 93"). Significantly, EO 93 expanded discrimination protections afforded to state employees (not private sector employees in the state…the legislature would have to do that) ON THE BASIS OF BOTH SEXUAL ORIENTATION and GENDER IDENTITY. That clever maneuver thus takes the litigation over H.B. 2 out of the realm of an anti-transgender bill and rather frames the question as one about a state legislature's right to use its inherent "police powers" (i.e. the right to provide for the safety of its citizens) to weigh and balance competing policy considerations to decide "the bathroom question." There are many different ways a legislative body could decide to solve that issue, including the option unpopular with employers: convert all multi-use bathrooms and changing rooms to private individual use bathrooms and changing rooms. Employers generally resist that answer to the bathroom issue since it has tremendous one-time construction cost and long-term maintenance and cleaning cost implications, regardless whether imposed to force employers to re-design existing bathrooms or only to require "single shots" upon new construction.
WHAT'S NEXT? The federal District Court in Raleigh will undoubtedly consolidate these two cases and hear them together going forward. While neither party has announced its next "chess move," our belief is that expert witness discovery will ensue before a trial. We also assume the State of North Carolina will augur for delay to see if a new Administration in Washington D.C. after November 8th of this year may halt or change the direction of the pending US Complaint. We also believe the State will likely NOT seek a Temporary or Preliminary Restraining Order (i.e. "injunction" of the US DOJ Complaint pending trial) since H.B. 2 remains in effect within the state of North Carolina and there is, for the moment, nothing to enjoin. The State is getting its way. H.B. 2 remains in effect. Similarly in result (but, for a different reason), we believe the US also will NOT seek an immediate injunction of H.B. 2. The United States has two other "fish to fry" since it wants to:
build a trial record, through Expert Witnesses, explaining exactly how gender identity and transgender use of bathrooms relates to discrimination based on "sex" within the meaning of the three statutes the US says North Carolina has violated and is continuing to this day to violate; and
build, through Expert Witnesses at trial, a holistic education of the American public about transgenders (biologically, culturally and medically) and hoping to convince the American people that transgender status is simply another form of "normal."
Stay engaged in this litigation: While there should now be a pause for discovery to occur during the summer months, this is going to be an interesting and educational ride.
THIS JUST IN: The U.S. Department of Justice and U.S. Department of Education issued (to state schools receiving federal financial assistance subject to Title IX) a joint "Dear Colleague Letter on Transgender Students." Described as a "guidance letter," it warned that the federal government could terminate federal financial assistance to state schools not allowing transgender students to access bathrooms consistent with their gender identity. As a result, we can now expect a flurry of lawsuits the states will preemptively file against the United States seeking to stop its claimed authority under Title IX to compel transgender students access to bathrooms different from their biological sex. This new wave of coming Complaints will also likely question whether bathroom access issues should be resolved by either the Congress or state legislatures, rather than by Executive Branch agencies of the federal government.
THIS COLUMN IS MEANT TO ASSIST IN A GENERAL UNDERSTANDING OF THE CURRENT LAW AND PRACTICE RELATING TO OFCCP. IT IS NOT TO BE REGARDED AS LEGAL ADVICE. COMPANIES OR INDIVIDUALS WITH PARTICULAR QUESTIONS SHOULD SEEK ADVICE OF COUNSEL.
Reminder: If you have specific OFCCP compliance questions and/or concerns or wish to offer suggestions about future topics for the OFCCP Week In Review, please contact your membership representative at 866-268-6206 (for DirectEmployers Association Members), or email Candee at candee@directemployers.org with your ideas.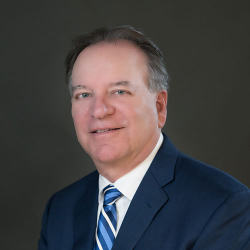 Latest posts by John C. Fox
(see all)