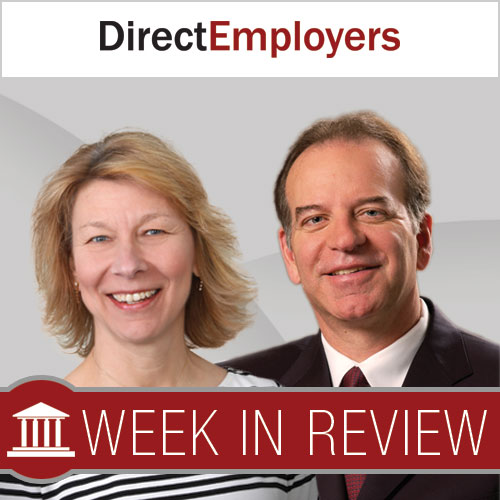 The OFCCP Week in Review (WIR) is a simple, fast and direct summary of relevant happenings in the OFCCP regulatory environment, authored by experts John C. Fox and Candee Chambers. In today's WIR, we cover:
Final Rule issued by the Department of Justice amending the ADA regulations to incorporate changes in the ADA Amendments Act of 2008
OFCCP's Sex Discrimination Final Rule effective today
Thursday, August 11, 2016: Amendment of Americans With Disabilities Act Title II and Title III Regulations to Implement ADA Amendments Act of 2008
The Department of Justice issued a Final Rule amending the ADA regulations to incorporate the changes in the ADA Amendments Act of 2008. New sections were added in this new Rule to properly interpret the meaning and definition of "disability" and to include required changes in the ADA Amendments Act in other sections of the regulations.
This new Rule clarified the term "disability" to be interpreted broadly, confirmed that ADA cases should consider whether covered entities have complied with their obligations not to discriminate based on disability and established the determination of an individual's impairment should not demand an extensive analysis. The definition of "major life activities" was revised and now includes "writing" among its non-exhaustive list that also includes the operation of major bodily functions.
Title II of the ADA applies to state and local governments which would include state universities while Title III of the ADA applies to public accommodations (private businesses) such as hardware stores, banks, hospitals, professional offices of health care providers, places of education, etc., which admit members of the public into their business establishments.
So, are there new technical compliance requirements hidden in this Final Rule? No. This Rule was primarily an opportunity to amend the original ADA to include needed clarifications and updates to the term "disability" and to the treatment of individuals with disabilities in the public and private sectors.
Monday, August 15, 2016: OFCCP's New Sex Discrimination Rules Become Effective Today
This is just a reminder–As a short refresher on the Rule's requirements, you could quickly review DirectEmployers WIR dated June 20, 2016 discussing the major elements of OFCCP's Final Rule. If you want the full details of OFCCP's Final Rule, you could review our past webinar PowerPoint slides and/or recording. Perhaps the greatest utility of the OFCCP's Final Sex Discrimination Rule is that OFCCP issued it after the recent US Supreme Court decision in Young v. UPS which set down a new and difficult legal test for employer pregnancy leave policies to meet. Because we fear that many, and perhaps most, employer pregnancy leave policies do not meet the new legal standard for pregnancy leave allowances the Young decision announced, particularly in manufacturing and heavy industrial settings, our webinar PowerPoints devote a disproportionate amount of coverage to the complex legal analysis the Young decision now requires employers and covered Government contractors to meet. If you have not reviewed your company's pregnancy leave policy against the new legal standards Young imposes, OFCCP's Final Sex Discrimination Rule is a good "trip-wire" reminder to pull that policy up and wipe the dust off of it.
A summary outlining the major portions of the Discrimination on the Basis of Sex Rule can be found in this fact sheet.
---
THIS COLUMN IS MEANT TO ASSIST IN A GENERAL UNDERSTANDING OF THE CURRENT LAW AND PRACTICE RELATING TO OFCCP. IT IS NOT TO BE REGARDED AS LEGAL ADVICE. COMPANIES OR INDIVIDUALS WITH PARTICULAR QUESTIONS SHOULD SEEK ADVICE OF COUNSEL.
Reminder: If you have specific OFCCP compliance questions and/or concerns or wish to offer suggestions about future topics for the OFCCP Week In Review, please contact your membership representative at (866) 268-6206 (for DirectEmployers Association Members), or email Candee at candee@directemployers.org with your ideas.
Receive OFCCP compliance alerts and updates right on your phone! Text the word compliance from your mobile phone to 55678 (all applicable charges and fees set by your cell phone carrier will apply).
Save
Save
Save
Save
Save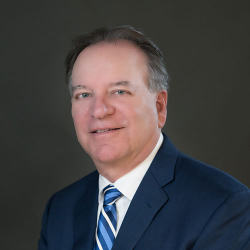 Latest posts by John C. Fox
(see all)