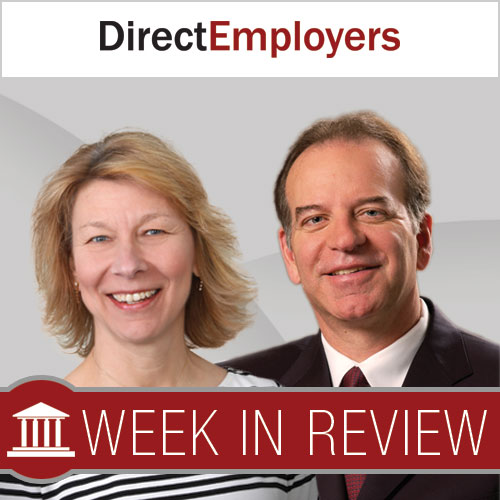 The OFCCP Week in Review (WIR) is a simple, fast and direct summary of relevant happenings in the OFCCP regulatory environment, authored by experts John C. Fox and Candee Chambers. In today's edition they discuss:
USDOL's FY2018 proposed budget announced the intended transfer of the OFCCP to the EEOC
White House proposed 16.5% reduction of OFCCP's budget for the upcoming FY2018
Tuesday, May 23, 2017: USDOL's FY2018 Proposed Budget Announced the Intended Transfer of the OFCCP to the EEOC
When: The USDOL's FY2018 Budget (to be effective on October 1, 2017: 5 months from now if the Congress approves a budget and the President were to sign it) announced Secretary Acosta's proposal to transfer the OFCCP to the EEOC effective as of the first day of FY2019 (begins October 1, 2018 = 16 months from now) if this transfer were to occur at all.
What: The White House Proposal is to transfer from the U.S. Department of Labor to the EEOC all four things which count as to the OFCCP: (1) Budget; (2) Staff; (3) Affirmative Action authority under all three of OFCCP's program authorities (Executive Order 11246/Section 503 of the Rehabilitation Act of 1973/38 USC 4212 = that portion of VEVRAA OFCCP enforces); and (4) Discrimination law authority under Executive Order 11246 and Section 503 (38 USC 4212 lacks non-discrimination authority). If the transfer were successful, as proposed, and on the timeline The White House has proposed, this would mean the USDOL budget for FY2019 (not yet proposed) would contain $0 for OFCCP 17 months from now. Rather the EEOC FY2019 budget would reflect the inclusion of the OFCCP within the EEOC as of October 1, 2018 following the transfer.
Who: The USDOL budget proposal charges the USDOL political leadership team and OFCCP's career leadership group to spend the next 16 months planning the transition of the OFCCP into the EEOC, in conjunction with EEOC Acting Chairwoman Victoria Lipnic. While Secretary of Labor Acosta can choose to appoint a political appointee to serve as the OFCCP Director to manage the agency during this 16 month inter-regnum the Secretary foresees, it seems foolish to do so if the job is to last less than 16 months and would task the new Director to severely downsize the agency (see related budget story, below), close OFCCP offices should OFCCP's budget in fact take a 16% reduction as proposed for FY2018 (see related story below) and plan the transfer of OFCCP's entire operation to move 15 blocks west to the EEOC. If Secretary Acosta makes (or has made) the decision to operate the inter-regnum without a newly appointed (political employee) OFCCP Director, career-employee Tom Dowd would continue to run the OFCCP, under the direction of political appointees in the Secretary's Office, in his capacity as the "Interim Acting Director" of the OFCCP. During the inter-regnum, contractors may expect that the OFCCP's National Office will be totally consumed with the reorganization, downsizing and transfer while OFCCP's six Regional Offices will be largely committed to that same mission while giving partial mindshare to managing audits while OFCCP's almost 50 District and Area Offices continue to spend the vast majority of their time still tending to Compliance Reviews and Complaint investigations.
Tuesday, May 23, 2017: The White House Proposed a 16.5% Reduction of OFCCP's Budget for the Upcoming FY2018
OFCCP's FY2018 Budget Justification is to reduce OFCCP's budget for FY2018 (which begins October 1, 2017 = 4 months from now), from ~$105M (as authorized in both FY2016 and FY2017) to $88M (-17,275M), if the Congress does indeed agree on a budget the President will sign. There was impasse during both the Obama and Trump Administrations as to the FY2017 budget (i.e. this year's budget which started October 1, 2016 while President Obama was still in office) until President Trump recently begrudgingly broke the deadlock between Republicans and Democrats by agreeing to a "Continuing Resolution" budget ("Further Continuing Appropriations Act, 2017 = P.L.114-254) to avoid a government shutdown and which compromise continued almost all federal Executive Branch departments and agencies at their FY2016 budget levels, including OFCCP, as per Continuing Resolution tradition). OFCCP thus "dodged a bullet" in FY2017 and did not take the either $1M or $5M budget reduction the Senate and House Appropriations Committees, respectively, had proposed to The President. Should the USDOL's budget for FY2018 for OFCCP be adopted, it would mean a dramatic reduction of OFCCP personnel from OFCCP's current 571 employees authorized in the FY2017 budget to only 440 employees (-131) to be authorized in the FY2018 budget as we accurately predicted (within 1%) in last week's WIR. (See OFCCP WIR for Monday May 22, 2017) (down from the 615 employees authorized in the FY2016 budget and down from the 571 employees actually authorized). The OFCCP's projected 440 employee headcount ceiling would be 145 employees below that of the last year of the Bush Administration for FY2009. The 131 person headcount reduction proposal from FY2017 is composed of both an ordered 120 employee head cut and an additional reduction of 11 employees due to an estimated $1.376M increase of expected OFCCP expenses in FY2018 (largely pay and benefits increases for active duty staff, despite the large employee headcount reduction). (Note: Senior Executive Service Employees at OFCCP (like the 6 Regional Directors and the several SES employees at the top of OFCCP's leadership group in OFCCP's National Office HQ) are scheduled for pay increases of approximately $7,000/yr–from an average almost $176,000/yr to almost $183,000/yr.) A RIF of this magnitude would not necessarily force OFCCP office closures, but would heavily commend them in every one of OFCCP's six Regions, particularly where the OFCCP was not already co-located within the same building as the EEOC. Even before the proposed headcount reduction for FY2018, OFCCP is currently experiencing its smallest employee headcount since its early start-up years in the late 1960s. Moreover, OFCCP also is suffering dozens of employee and managerial vacancies which will likely not be easily filled in a shrinking agency, one earmarked for transition and consolidation into the EEOC and suffering a nationwide erosion of morale and felt purpose. As a result, OFCCP's on-roll employee strength is already well below its currently authorized 571 (probably currently closer to 525 employees, nationwide). Apart from blowback as to the above referenced proposal to merge the OFCCP lock, stock and barrel into the EEOC within the next year and a half, this FY2018 Budget Proposal is already independently drawing criticism from many different quarters. A large political battle is thus brewing, yet again, over the budget as a whole and as to OFCCP's budget, in particular. If the Congress is unable to agree on a budget for FY2018, the USDOL and OFCCP will proceed on and after October 1, 2017 either by shutting down (i.e. "government shutdown") as President Trump has warned and invited, or by the Congress agreeing to the likely and traditional "Continuing Resolution" continuing OFCCP's budget at the FY2017 level = ~$105M. A "Continuing Resolution" would actually be OFCCP's "Best Case Scenario" and a real win for this beleaguered agency (since its budget would remain at $105M during FY2018 under that scenario. What this budget proposal means at a minimum regardless whether enacted, however, is a substantial distraction of OFCCP focus as managers at all levels of the agency now begin the arduous, detailed and unhappy task of studying various RIF and reorganization scenarios, modeling them, sending them forward for review, altering them as more information is gathered from (a) the Secretary of Labor's Office about the needed direction of march for the Department and for the Regions as a whole and (b) from the EEOC (looking to the future staffing organization). There will also be the usual, unavoidable and enormously disruptive distraction of almost daily "water cooler talk" in every OFCCP office. Many OFCCP personnel will also start diverting their work time to look to transfer elsewhere and those nearing retirement eligibility will begin to model different retirement dates and while making inquiry up the line about possible "early retirement buy-outs."  OFCCP audits, already at a slow crawl, will further slow (our estimate is to fewer than 1,000 new audit starts in FY 2017; forget about the 3800 the OFCCP has promised The Congress). OFCCP response times in audits and Complaint investigations, already painfully slow, will now slow to levels which will astound even the most cynical of OFCCP watchers and consultants. OFCCP's FY2018 Budget sets three priorities for action between October 1, 2017 and September 30, 2018 (at which time OFCCP would be merged into the EEOC in the Labor Department's view):
"Work collaboratively with the Equal Employment Opportunity Commission (EEOC) to develop and implement a plan to merge OFCCP into the EEOC by the end of FY 2018."
"Continue its focus on combating pay discrimination through intensive contractor compliance assistance aimed at educating contractors about their contractual obligations, supporting their voluntary compliance with those obligations (emphasis added), and conducting high quality compliance evaluations."
"Continue to focus on larger federal and federally-assisted construction projects that have the potential to employee large numbers of diverse workers."
OFCCP's FY2018 Budget also authorizes OFCCP to establish its two hoped-for "Skilled Regional Centers" in San Francisco and New York. These Centers would be designed to "have highly skilled and specialized compliance officers capable of handling various large, complex compliance evaluations in specific industries, such as financial services or information technology." The SRCs would also be a "guinea pig" pilot program to help OFCCP determine whether Government Accounting Office's (GAOs) 2016 wonder whether OFCCP could now close most, if not all, of its almost 50 brick and mortar District and Area offices throughout the United States to undertake on-site compliance reviews, and now consolidate those offices into the USDOL's six Regional Offices.
Below is a detailed list of 9 merger-related tasks (which USDOL calls "priorities") for FY2018. This list answers many questions contractors have about the merger and is MUST READING:
"Drafting and reviewing legislative (emphasis added) proposals amending VEVRAA and Section 503; (See related Blog published – "Is It Likely The OFCCP Will Merge Into The EEOC, Lock, Stock & Barrel?")
Drafting and reviewing a new Executive Order amending EO11246;
Undertaking and/or assisting with the rulemaking required to implement the transfer of authority under Section 503/VEVRAA, and EO 11246;
Finalizing the restructuring of its compliance officer training programs;
Assessing, in coordination with EEOC, a variety of policy and training requirements, such as investigator training programs;
Developing a plan for integrating OFCCP's Help Desk functions and the EEOC's system;
Working with GAO and OIG [Office of Inspector General] to close-out pending audits and audit recommendations;
Identifying, merging, and/or eliminating redundant information technology and procurement systems and/or contracts; and
Creating an effective stakeholder communications strategy that can be used before and during the merger."
It is clear from the above task list that USDOL, at any rate, is quite intent to drive the merger of the OFCCP with the EEOC to conclusion. The above is a complete and no-nonsense checklist of the "stepping stones" to complete the merger. Buckle your seat belts. Heavy sledding ahead!
---
THIS COLUMN IS MEANT TO ASSIST IN A GENERAL UNDERSTANDING OF THE CURRENT LAW AND PRACTICE RELATING TO OFCCP. IT IS NOT TO BE REGARDED AS LEGAL ADVICE. COMPANIES OR INDIVIDUALS WITH PARTICULAR QUESTIONS SHOULD SEEK ADVICE OF COUNSEL.
Reminder: If you have specific OFCCP compliance questions and/or concerns or wish to offer suggestions about future topics for the OFCCP Week In Review, please contact your membership representative at (866) 268-6206 (for DirectEmployers Association Members), or email Candee at candee@directemployers.org with your ideas.
Receive OFCCP compliance alerts and updates right on your phone! Text the word compliance from your mobile phone to 55678 (all applicable charges and fees set by your cell phone carrier will apply).
Save
Save
Save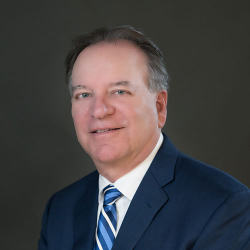 Latest posts by John C. Fox
(see all)