The OFCCP Week in Review (WIR) is a simple, fast and direct summary of relevant happenings in the OFCCP regulatory environment, authored by experts John C. Fox, Candee Chambers and Jennifer Polcer. In today's edition, they discuss:
Job Sites Launched to Help Hurricane Victims
Monday, September 11, 2017
In collaboration with the Texas Workforce Commission, DirectEmployers via the National Labor Exchange (NLx) launched a job board featuring positions regarding Hurricane Harvey.

In addition, a similar site was established for individuals affected by Hurricane Irma.
House of Representatives Approved Amendment to USDOL Budget Prohibiting Funds for OFCCP Merger into EEOC
Tuesday, September 12, 2017
The House was scheduled to vote on Friday September 15, 2017.  Although no vote yet, as of this writing on the USDOL budget (H.R. 3358), we know the following:

Rep. Bobby Scott (D-VA), the ranking Member of the House Committee on Education and the Workforce, offered the amendment which passed on a voice vote.
Scott told Bloomberg BNA last Wednesday that the proposed merger was "a total mess." "Both [agencies] have important missions, but combining them would be total confusion," Scott told Bloomberg BNA.
The Senate Appropriations Committee had last week also published language in its proposed USDOL budget (in support of the Senate's budget S. 1771) opposing the merger. (See OFCCP Week in Review: September 11, 2017)
The merger proposal thus appears "comatose" for FY2018 (which starts October 1, 2017). However, as OFCCP's budget, staffing and enforcement statistics continue to shrink year over year, it is unclear whether the OFCCP will be able to continue to operate at the level of professionalism, efficiency and predictability which Government contractors had grown to expect in past decades. The merger idea will more likely than not continue to periodically rear its head in the future as the OFCCP struggles to survive its now 17-year steady step-by-step wind-down in budget, headcount and enforcement activities.
Irma: Grants Set Aside to Assess Workforce Needs
Tuesday, September 12, 2017
The U.S. Department of Labor, in cooperation with state and local partners, set aside funding and will make grants to assess workforce needs in the U.S. Virgin Islands, Puerto Rico, Florida, and other states in response to Hurricane Irma.

The Department will continue to work cooperatively with states and territories to assess needs as they develop and respond accordingly. U.S. Secretary of Labor Alexander Acosta has directed the Department to assist the residents and businesses in affected areas. The Department has taken the steps outlined in an official news release.

VETS' staff stand ready to offer assistance. Please be sure to check with the Department of Labor's Hurricane Recovery Assistance webpage for ongoing updates and more information.
Winners Announced for 2017 Leading Disability Employers Seal
Tuesday, September 12, 2017
The National Organization on Disability (NOD) announced 45 organizations that were selected to receive the 2017 NOD Leading Disability Employer Seal™.

Now in its second year, the Seal recognizes companies that demonstrate exemplary employment practices for people with disabilities. This annual recognition is designed to applaud those organizations that are leading the way in disability hiring AND to encourage additional companies to tap into the many benefits of hiring talent with disabilities, including strong consumer preference for companies that employ individuals with disabilities and greater employee engagement across the workforce.

The winning organizations were announced at NOD's annual disability employment forum, Inclusion by Design, sponsored by PwC and hosted by The Boeing Company and are being celebrated using the campaign hashtag #NODdisabilityemployer.

To be considered, companies must complete the Disability Employment Tracker during the qualifying window. Pre-register now for the 2018 Disability Employment Tracker, opening October 1, 2017, or sign up to be notified when the 2018 qualifying window opens.
VETS-4212: Extended Deadline of November 15th
Minimum Wage Increase for Federal Contractors–Effective January 1, 2018
Friday, September 15, 2017
When: January 1, 2018

What: Minimum wage rate that generally must be paid to workers performing work on or in connection with covered contracts will increase to $10.35 per hour. The required minimum cash wage that generally must be paid to tipped employees performing work on or in connection with covered contracts will increase to $7.25 per hour.

Why: Executive Order 13658 and its implementing regulations at 29 CFR part 10

Tip: Read the fine print – there are exclusions!
---
THIS COLUMN IS MEANT TO ASSIST IN A GENERAL UNDERSTANDING OF THE CURRENT LAW AND PRACTICE RELATING TO OFCCP. IT IS NOT TO BE REGARDED AS LEGAL ADVICE. COMPANIES OR INDIVIDUALS WITH PARTICULAR QUESTIONS SHOULD SEEK ADVICE OF COUNSEL.
Reminder: If you have specific OFCCP compliance questions and/or concerns or wish to offer suggestions about future topics for the OFCCP Week In Review, please contact your membership representative at (866) 268-6206 (for DirectEmployers Association Members), or email Jennifer at jpolcer@directemployers.org with your ideas.
Receive OFCCP compliance alerts and updates right on your phone! Text the word compliance from your mobile phone to 55678 (all applicable charges and fees set by your cell phone carrier will apply).
Save
Save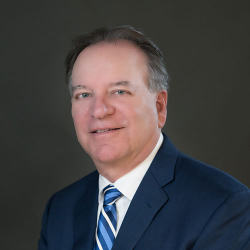 Latest posts by John C. Fox
(see all)