The OFCCP Week in Review (WIR) is a simple, fast and direct summary of relevant happenings in the OFCCP regulatory environment, authored by experts John C. Fox, Candee Chambers and Jennifer Polcer. In today's edition, they discuss:
Congress Returned from Its August Break and Resumed Work

Monday, September 4, 2017
A full workload awaited the returning Congress, as hurricanes beat down on two coast lines:
Government agency budgets for FY2018 (starting in less than a month on October 1, 2017) and the looming possibility of a government shutdown (less likely now in light of the hurricanes and the need for ongoing federal government assistance with millions of displaced people from Houston to Florida to Puerto Rico);
Raising the debt ceiling yet again, as the country, yet again reaches its maximum authorized debt (now over $20 Trillion for the first time in history);
Repeal of Obamacare and/or the propping up of Obamacare to avoid it going broke already;
Passage of a Congressional statute governing the salary-level for exemption under the Fair Labor Standards Act;
The joint-employer issue and the need to continue confirming the still thousands of federal political Executive Branch employees and Judicial Branch Judges in line for government offices.
Oh, and tax reform upon which the continued growth of the economy rests.
Oh, and there is the odd case of North Korea which seems to operate like a Kindergarten with a temperamental child weekly acting out and bullying all the other kids in the class and disrupting the smooth flow of life's events.
The Trump White House had hoped to start September with Obamacare and the federal budget for FY2018 successfully behind it. Rather, The Congress returned with a full plate with none of the "big items" on its legislative agenda done, or even near done. Heavy sledding ahead is in the offing through the Winter.
DHS Announced Rescission of the "Deferred Action for Childhood Arrivals" (DACA) Program: 720,000 "Dreamer" Work Authorizations to Expire and Not Be Renewed Between Now and March 5, 2020–Including an Estimated Half Million Employees from the Fortune 25
Tuesday, September 5, 2017
Please see our attached Blog explaining what DACA is, what the courts ruled, what lawsuits were threatened to bring things to a head last Tuesday, and what employers may do, may NOT do and should do in light of these fast-moving developments in Washington D.C. Read the below quick summary if you are a pro on DACA and then click on this link to be taken to John Fox's Blog titled:
DACA is about to be gone | What Employers, Compliance Managers and Recruiters Should Do/Not Do to Prepare: A Recruiter's Worst Nightmare and Fondest Hope to Live on the Edge
What Happened Last Week?
The Trump White House ordered Elaine Duke, Acting Secretary of DHS, to issue a September 5, 2017 "Memorandum on Rescission of Deferred Action for Childhood Arrivals (DACA)" and for Attorney General Sessions to announce it in a major Press Conference last Tuesday. The key points of the Trump Administration's new position on DACA are:
Attorney General Sessions sent a letter to DHS on September 4, 2017 finding that DACA "was effectuated by the previous administration through executive action, without proper statutory authority and with no established end-date, after Congress' repeated rejection of proposed legislation that would have accomplished a similar result. Such an open-ended circumvention of immigration laws was an unconstitutional exercise of authority by the Executive Branch." The letter concluded by noting that because DACA "has the same legal and constitutional defects that the courts recognized as to DAPA, it is likely that potentially imminent litigation would yield similar results with respect to DACA." AG Sessions ended his letter by recommending that DHS wind down DACA in an efficient and orderly manner.
DHS will NOT invalidate work authorizations currently in effect. DACA work authorizations, like all work authorizations, are good until they expire, or are no longer renewed. [Best estimates are that about that an average 1400+ or so work authorizations PER DAY nationwide began to expire last Wednesday, or about 30,000 PER MONTH between now and March 5, 2020, the last day any work authorization currently in effect and as renewed (see below) might continue in effect.]
Note: Work authorizations expire on their noted dates. Some private projections report that work authorization expirations can be expected to crest between July and December 2018 during which a record almost 300,000 work authorizations (an average of 50,000/mo) are expected to expire and not be renewed pursuant to the terms of DHS' September 5, 2017 Memorandum.  See the report from the Center for American Progress, which advocates for Dreamers, among other things, and reports expected DACA work authorization expirations quarter by quarter.  The Center for American Progress has also developed a chart of the number of DACA work authorizations, by state, which you may find here. Look out California and Texas!
DHS will continue to process (i.e. "adjudicate—on an individual case-by-case basis") all work authorizations which DHS had accepted as of September 5, 2017 (last Tuesday) = the date of DHS' Memorandum. So, this is the first critical date: new applications for DACA work authorizations which DHS had accepted for processing on or before September 5, 2017 will continue to be processed.
DHS will categorically reject ALL requests for NEW work authorizations filed on or after September 6, 2017 (the day after DHS' Memorandum). So, this is the second critical date: no more NEW applications for DACA work authorizations will be received on or after September 6, 2017.
However, as to those "current beneficiaries whose benefits will expire between the date of this memorandum [i.e. September 5, 2017] and March 5, 2018 [which is 6 months after the Memorandum's September 5, 2017 date] that have been accepted by the Department (i.e. DHS) as of October 5, 2017," DHS will "adjudicate—on an individual case-by-case basis all properly filed DACA renewal requests." So, this is the third critical date: DHS has thus given notice that EXISTING work authorizations expiring ON OR BEFORE March 5, 2018 will be eligible for a FINAL two-year renewal.
Said in the negative, this is the fourth critical date: DHS has thus given notice that EXISTING work authorizations expiring AFTER March 5, 2018 will no longer be received and processed for renewal.
Dreamers with DACA work authorizations currently in effect and expiring between September 5, 2017 and March 5, 2018 MUST have DHS "accept" their work authorization extension documents between now and October 5, 2017 (now less than a month from the date of this WIR) to have DHS process their two year final DACA work authorization renewal request. So, this is the fifth critical date: Existing DACA work authorization beneficiaries MUST have DHS accept their final two-year work authorization renewal request on or before October 5, 2017.
So, this is also the sixth critical date: DHS is saying that there will be no more DACA work authorizations in effect AFTER March 5, 2020 (i.e. 2 years from March 5, 2018 = the last date of current work authorization expirations which may be renewed for two more years).
Summary of Significant Dates:
| | |
| --- | --- |
| Date | Event |
| On or before 9/5/17 | NEW applications for DACA work authorizations which DHS had accepted for processing on or before September 5, 2017 will continue to be processed. |
| On or after 9/6/17 | No more NEW applications being accepted. |
| 9/5/17 – 3/5/18 | EXISTING work authorizations expiring ON OR BEFORE March 5, 2018 will be eligible for a FINAL two-year renewal. |
| 3/6/18 | Work authorizations expiring AFTER March 5, 2018 will no longer be received and processed for renewal. |
| 10/5/17 | Existing DACA work authorization beneficiaries MUST have DHS accept their final two-year work authorization renewal request on or before October 5, 2017. |
| 5/6/2020 | No more DACA work authorizations in effect. |
Click here to see DHS's new website (as of last Tuesday) devoted to the DACA work authorization program.
Eric Dreiband Nomination Hearing for Assistant Attorney General in Charge of the Civil Rights Division Went Off Without "Fireworks"
Wednesday, September 6, 2017
Eric Dreiband, the Washington labor lawyer tapped to be the Trump administration's top civil rights attorney offered assurances Wednesday that he is sensitive to voting rights and hate crimes, in the face of criticism of his record of defending large companies against discrimination claims.

Dreiband's approach to civil rights law would surely differ from that of his Democratic predecessor, Vanita Gupta, a former ACLU attorney who oversaw the division as it pushed the boundaries of civil rights law, intervening in lawsuits on behalf of transgender people, prisoners and the homeless.

Dreiband's supporters stress that he has experience on both sides of discrimination cases, giving him a well-rounded understanding of the law. As the top lawyer at the Equal Employment Opportunity Commission under President George W. Bush, Dreiband entered into class-action lawsuits on behalf of women and minorities, sometimes yielding major settlements.

The Senate Judiciary Committee has not yet set a date to vote on forwarding Mr. Dreiband's nomination to the full Senate for confirmation. The full Senate confirmation vote will follow the Senate Judiciary Committee vote, but will not be scheduled, of course, until after the Senate Judiciary Committee has voted to confirm Mr. Dreiband.

It is now expected that Mr. Dreiband will win Senate confirmation and take his seat at the Justice Department within the next month, or so. (See the previous mention in OFCCP Week in Review: May 8, 2017)
Senate Appropriations Committee Weighed In with USDOL and OFCCP Budget Dividing Republicans on the "Administrative State"

Thursday, September 7, 2017
The Senate Appropriations Committee has proposed only a 1.5% decrease in USDOL's budget, as a whole, and only a proposed decrease to OFCCP's budget of $1,875,000 (1.78%) from OFCCP's last year's $105,275,000 budget to arrive at a proposed $103,400,000 FY2018 budget for OFCCP (very slightly differentially worse than the USDOL decrease as a whole). While generally good news for OFCCP and giving it some hope that it will not shrink to below 500 employees in coming months, this still translates, in practice, to a loss of another approximately 30 Compliance Officers if enacted (and given the inescapable reality that OFCCP's budgeted costs are expected to rise another approximately $1.4M, due to increased pension contributions). And, of course, The White House wanted OFCCP to shrink over 16% to $88M and The House Appropriations Committee wanted it to shrink to $94M for FY2018. So, all three parties now need to get together to hash out their differences and agree upon a Final budget for FY2018 (which begins October 1).

Since the Congress has only been able to pass one budget in the last 10 years by October 1, the beginning of the federal government's Fiscal Year, it is doubtful this year will be any different. Also, there are rumors coming out of The White House this past week that the President is agreeable to NOT shutting the down the federal government on October 1st over the continuing budget disputes between both parties and between Republicans themselves, but will rather agree to a Continuing Resolution through early December in exchange for a commitment to fund the building of The Wall on our border with Mexico.

The Senate's budget proposal also weighed in on The White House's proposal to merge the OFCCP into the EEOC and noted:
"The Committee rejects the budget's proposal to begin plans to merge the OFCCP with the Equal Employment Opportunity Commission. The Committee strongly urges OFCCP to find efficiencies and cost savings, including the consolidation of offices, within it current budget structure. This should include a review of the current OFCCP office locations and infrastructure across the country and whether these offices align with current workload needs. OFCCP is directed to report to the Committee with an inventory of current infrastructure and a plan to consolidate and right-size the agency within 180 days after enactment of this Act."
The Senate Appropriation Committee's instruction to OFCCP to report its infrastructure (i.e. office and personnel inventory) to The Committee is a signal the Committee intends to oversee OFCCP's efforts to redesign itself given the new realities of the agency's shrunken operating budget. The $15M difference between the Senate Appropriations Committee's proposed budget for OFCCP and The White House proposed budget, and the almost $10M difference between the Senate Appropriations Committee's proposed budget and The House's proposed budget also signals a major dispute within the Republican Party about the fate of the "administrative state" President Trump believes he was elected to substantially reduce (15-20%) in size. If the prior two years are predictive of this coming FY2018 budget, no agreement will be achieved until the Spring of 2018. If so, a Continuing Resolution will ensue setting the FY2018 budget, in the interim until an agreement is reached, at the budget level of the previous budget year (which in OFCCP's case is a fat $105,275,000).
The White House and House Republicans, however, appear to be in no mood to allow the status quo to continue. Accordingly, watch for political fireworks and many political stunts on all sides over the upcoming 6-8 months, or until a budget is finalized. However, Secretary Acosta may have already outmaneuvered the big government Republicans in The Senate by authorizing both financial incentives for voluntary resignations (known as "VSIPs") and early voluntary retirements (known as "VERAs"). (See previous OFCCP Week in Review: August 28, 2017 discussing OFCCP's buyouts) 
OFCCP will process resignation requests on a first filed, first paid and terminated basis. Requests were due to OFCCP management by September 1. Accordingly, those OFCCP employees wishing to terminate now and receive incentive pay to do so are now known to senior OFCCP managers. Those employees will in fact have exited OFCCP by the end of this week…by Friday September 15. The voluntary early retirement requests are due this coming Friday September 15. OFCCP's union reported that it had determined that 50-75 OFCCP personnel might be eligible for the "buyouts." If OFCCP fully subscribes to the "buyouts," OFCCP will need budget more closely aligned with The White House's original $88M budget request to the Congress rather than either The House's or the Senate Appropriations Committee's proposed budgets. It will probably take until late September 2017 to know how many OFCCP employees are leaving/have left due to the buyouts and what the remaining headcounts are, and in which offices.
OFCCP Merger Proposal Rejected
Thursday, September 7, 2017
The Senate Appropriations Committee rejected the Trump administration's proposal to merge the EEOC and the Labor Department's contractor compliance office. A merger won't occur without Senate support, as a number of legislative and regulatory actions would be required to merge the agencies and to reconcile their different enforcement structures and approaches.

What's next? Cost Cutting and Progress Reports

The Senate appropriations bill, which would fund the OFCCP at about $103.5 million for fiscal year 2018, urges the agency to "find efficiencies and cost savings, including the consolidation of offices, within its current budget structure." The agency is currently funded at a little over $105 million.

Additionally, the agency must report to the committee within 180 days of enactment of the bill with a plan to "consolidate and right-size the agency," the Senate bill says.

House appropriators also are requiring the OFCCP to report on the status of efforts to implement recommendations given to the agency last fall by the Government Accountability Office. That report would be due within 160 days of enactment of a funding bill.

The GAO analyzed the agency's audits since 2010 and concluded that it needs to revise its contractor selection process to target employers at the "greatest risk" of not complying with their affirmative action and equal employment opportunity obligations.

For additional information and insight, visit: http://bit.ly/2f0eRvM.
Cornell Survey Opened for 503 Study–Get Your HRCI and Free Classes
Thursday, September 7, 2017
What Works? Implementing Section 503
Survey Link: http://www.yti.cornell.edu/survey/NILG
Who should complete this survey?
Representatives of organizations that are federal contractors, specifically people who know about their organization's efforts to implement the new regulations for Section 503 of the Rehabilitation Act.
What is asked in this survey?
Participants will be asked to anonymously provide some information about their organization.
Characteristics of you and your organization
Affirmative action goals/targets related to employing individuals with disabilities
Use of the Voluntary Self-Identification Form to collect disability status information
Practices that are working and challenges that remain to implementing Section 503
This information will be compiled into an aggregated report, and organization names or individual information will NOT be shared.
When does this survey take place?
The survey will be open from September 7th to 29th, 2017. It should take approximately 15 minutes or less complete the survey.
Why should I participate?
The results will inform the design of tools, resources, and other assistance to support contractors in complying with Section 503.
Participants will receive access to the following products:
Final report on study findings.
Access to BenchmarkAbility.com, Cornell's online benchmarking tool on workplace disability inclusion.
Free online courses eligible for six HRCI credits! A set of six one-hour online courses on workplace disability inclusion, designed by Cornell University, will be available from October 3 to December 31.
At the end of the survey, you can provide your name and email address if you wish to receive access to the online courses and a report of this study's findings. Your name and email will not be linked to your survey responses.
More Information: The survey is voluntary and you may skip most questions if you do not want to answer. A few questions do require an answer so that we can make the survey more relevant to you. Your responses will never be linked to your name and email address (if you choose to provide them). Your responses will be anonymous, and any reports or products that are developed from the survey findings will not identify individuals or their organizations.
We do not anticipate any risks to you participating in this study other than those encountered in day-to-day life. There is no direct benefit to you or your organization. If you have questions: Sarah von Schrader, the researcher conducting this study, can be reached at sv282@cornell.edu or 1-607-254-8088. If you have any questions or concerns regarding your rights as a subject in this study, you may contact the Cornell Institutional Review Board (IRB) at 1-607-255-5138 or access their website at http://www.irb.cornell.edu. You may also report your concerns or complaints anonymously through Ethicspoint (www.hotline.cornell.edu) or by calling toll free at 1-866-293-3077. Ethicspoint is an independent organization that serves as a liaison between Cornell University and the person bringing the complaint so that anonymity can be ensured.
To learn more, contact Sarah von Schrader at sv282@cornell.edu.
---
THIS COLUMN IS MEANT TO ASSIST IN A GENERAL UNDERSTANDING OF THE CURRENT LAW AND PRACTICE RELATING TO OFCCP. IT IS NOT TO BE REGARDED AS LEGAL ADVICE. COMPANIES OR INDIVIDUALS WITH PARTICULAR QUESTIONS SHOULD SEEK ADVICE OF COUNSEL.
Reminder: If you have specific OFCCP compliance questions and/or concerns or wish to offer suggestions about future topics for the OFCCP Week In Review, please contact your membership representative at (866) 268-6206 (for DirectEmployers Association Members), or email Jennifer at jpolcer@directemployers.org with your ideas.
Receive OFCCP compliance alerts and updates right on your phone! Text the word compliance from your mobile phone to 55678 (all applicable charges and fees set by your cell phone carrier will apply).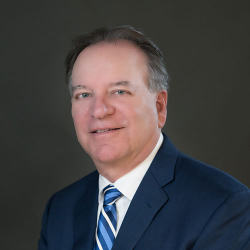 Latest posts by John C. Fox
(see all)